Antarctica 16 May: Cuverville Island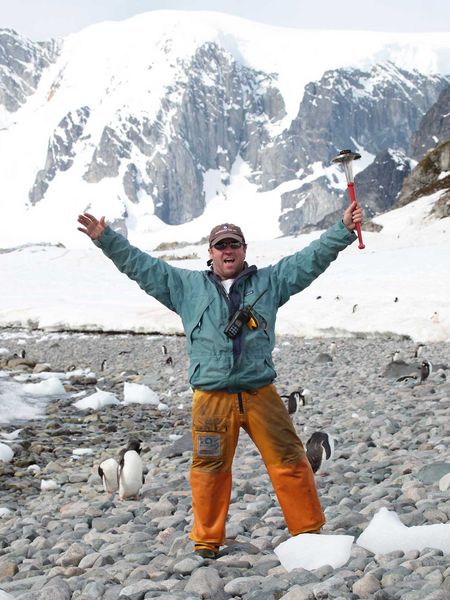 Last year, on May 25th as part of an event hosted by Hon. Peter Milliken, Speaker of the House, on Parliament Hill in Ottawa, Canada we were honoured to meet Canadian Geoff Green, Founder & Executive Director of Students on Ice, an award-winning organization offering unique educational expeditions to the Antarctic and the Arctic.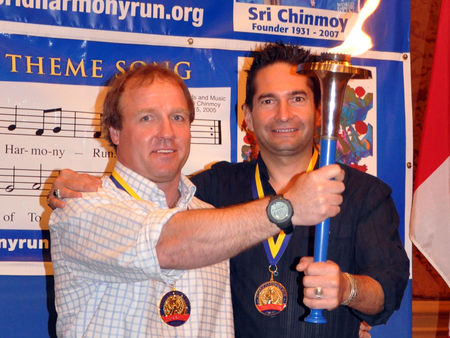 Here is a photo from that day of Geoff on the left pictured with a fellow Torch-Bearer honouree Ray Zahab.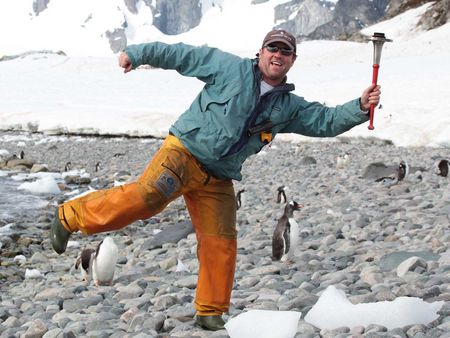 Geoff promised to take the torch to Antarctica and here is the proof. On January 6, 2011 the torch was taken off their boat and onto Antarctica - well done Geoff and all the members of the expedition.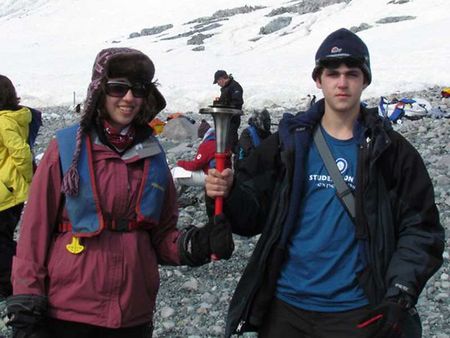 A Palestinian student, Razan, holds the torch with an Israeli student, Yoav, on a student expedition to Antarctica.
Geoff's remarkable work with "Students on Ice" is truly admirable and please visit their website - www.studentsonice.com - for more information. Also, you can read about the participating students' experience at their blog - http://studentsonice.com/blog/
Being proclaimed "International Year of Youth" by the United Nations General Assembly we thought it fitting indeed that the torch was brought to Antarctica by an expedition dedicated to enriching and educating youth.
---
---

The World Harmnoy Run proudly supports the International Year of Youth (IYY) and the International Year of Forests (IYF) proclaimed by the United Nations General Assembly.
See also recent Youtube video which illustrates IYY slogan "Our Year Our Voice"  International Year of Youth - Zambia World Harmony
---
Gallery: See more images!