Australia 24 March: Perth
Mirrabooka is one of the most culturally diverse areas in Australia and it also puts on one of the biggest Harmony Day celebrations, with Christina Ward from the Edmund Rice Foundation doing most of organising and unapplauded work.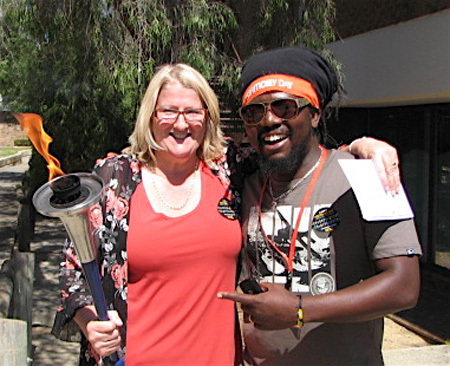 The day started with the Harmony Run Torch arriving with local MP Janine Freeman. Janine does a lot of work at the community level for harmony and spends a lot of time visiting the schools and children of the local area.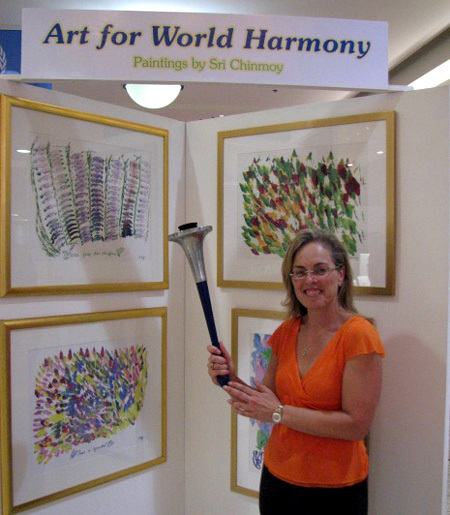 She even visited the Art for World Harmony Exhibition by Sri Chinmoy hosted by the Mirrabooka Square Shopping Centre. Janine led the marching of several colourful local schools including Balga and Koondoola and she then passed the torch to local City of Stirling Mayor David Boothman who declared the event open.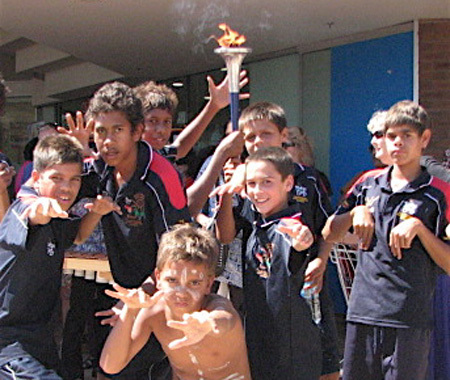 The local indigenous students from Balga High School put on a superb dancing display which was followed by many bright-eyed children, singing and performing songs related to harmony they had learnt.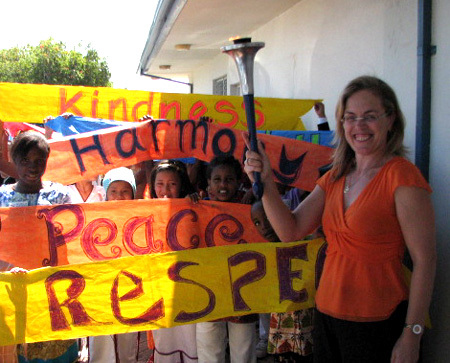 The World Harmony Run touches people from all walks of life, from every-day people, to volunteers, to community leaders and people in positions of power. There were many dignitaries at the Mirrabooka Harmony Day and all took time out from their busy day to support a great event and to hold the torch and reflect on ways they could contribute to harmony in the community.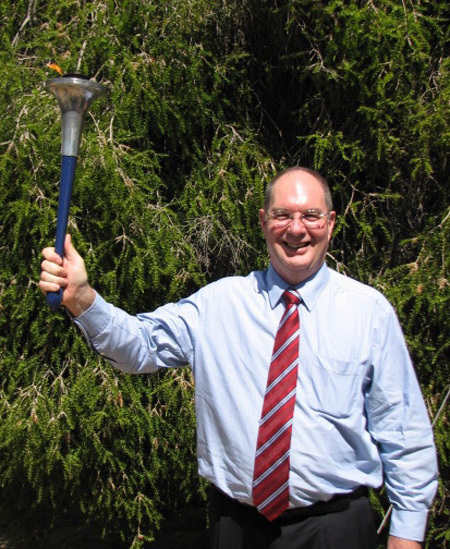 The Leader of the Opposition Mr Eric Ripper attended the event and held the torch, delivering a stirring speech on how immigration and a multicultural West Australia had helped build the state.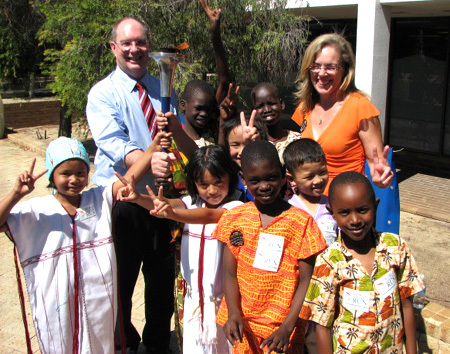 Later, Mr. Ripper honoured local elders Doolann Leisha and Walter Eatts with the Torch–Bearer Award.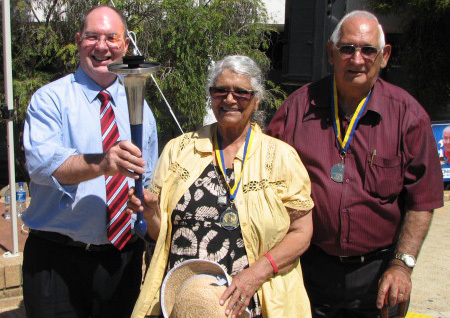 They are well respected local elders living in Koondoola and are always in great demand to deliver heartfelt and stirring welcomes to functions all over Perth. Their welcomes have touched many cultures and after hearing them, many people say they feel accepted as part of the community.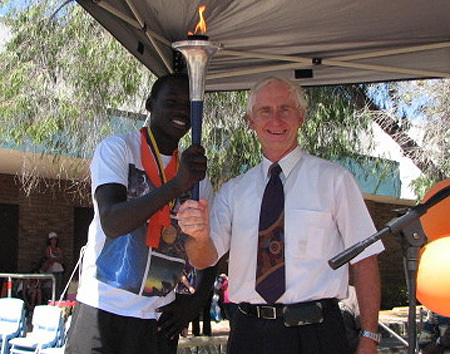 MLA John Kobelke, the local member for Balcatta and Minister for Consumer and Employment Protection also attended, held the torch and delivered the Torch-Bearer Award to Atot Amoly. Atot has been a leader since the age of 15 and is now a Senior Leader in the Youth Leadership Group and was Head Coach of the ERC Lions in 2010. He works with indigenoues and refugee youth in the Mirrabooka and Girrawheen area. When he was recently interviewed after saving a child from drowning, Atot said, " I just enjoy serving people and looking after them and trying my best to be a good role model."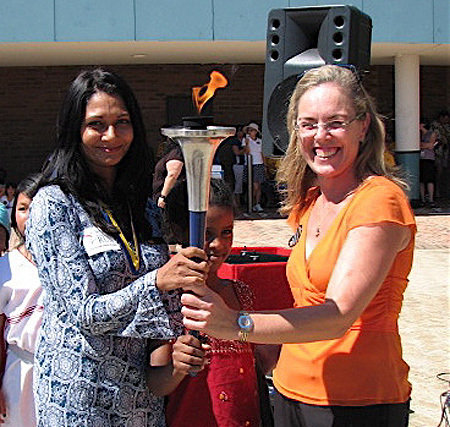 Koondoola Primary Schools multicultural music group Azazu was next to receive the Torch-Bearer Award from Janine Freeman. Koondoola Primary is very focused on embracing all cultures and the values of peace and harmony. Azazu, led by music specialist Michelle Drieberg, is a perfect example of how Azazu delights audiences wherever they perform with their drumming, dancing and songs. Their rendition of 'I am Australian' is famously touching and their group includes children from indigenous Australian, African, Asian and Middle Eastern backgrounds.
---
See also the big Australasia Leg of 2010 run

The Australasian leg of World Harmony Run began on 13 October in Christchurch New Zealand and finished with a closing ceremony in Canberra Australia on November 20th.
New Zealand run October 12 to 4 Nov 2010:
  http://www.worldharmonyrun.org/nz/news/2010
Australia run -5 Nov - 23 Nov 2010: http://www.worldharmonyrun.org/au/news/2010
---
 See also

Historic  16 week -  April 27 to Aug 13  2008 Around Australia Run
http://www.worldharmonyrun.org/au/news/2008
---
Harmonemail:
You can send a message to the runners or read the messages.