Participate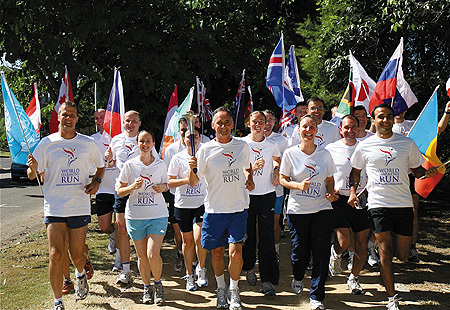 There are many ways to participate in the World Harmony Run. You can run with the team at points along their route. You can carry the torch, be involved in the ceremonies in towns and cities, or you may simply want to cheer the runners on as they pas through your area.
Just as humanity's yearning for world harmony finds expression in every field of human endeavor, so also your participation in the World Harmony Run can be through music, art or writing, as well as running. Participation in the World Harmony Run is free and it's fun.
Have a look at the video below to see how communities around the world participate in this unique event.