Bangladesh 13 -16 Jan 2009: Dhaka - Chittagong
Introduction:
The founder of the World Harmony Run, Sri Chinmoy, was born in the area that is now part of Bangladesh. A number of participants from various World Harmony Runs in other countries came to Bangladesh from 12 to 20 January 2009. During this period they were able to introduce the run and share some of their experiences in meetings with various groups in public presentations, at Universities and other locations. Visiting members were also able to participate in various other cultural events and discussions which greatly added to their understanding and appreciating of Bangladesh.
Below is a brief report and pictures from 13 to 16th Jan.
For events of 17 - 19 January 2009
see http://www.worldharmonyrun.org/bangladesh/news/2009/0117
---
13th Jan 2009 Dhaka
The visitors were introduced to Dhaka with stops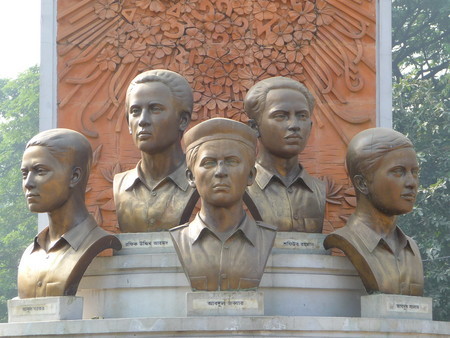 At a number of monuments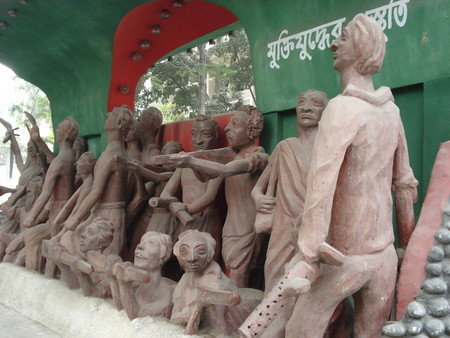 And other sites
Including the colorful ...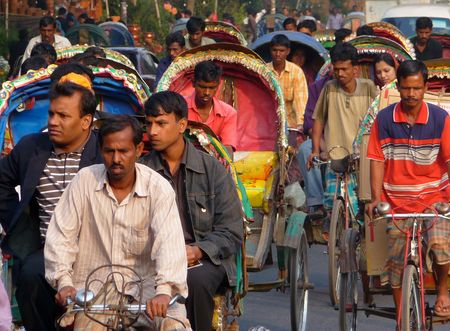 . And very active streets of the city.
In the evening members attended an event at a music school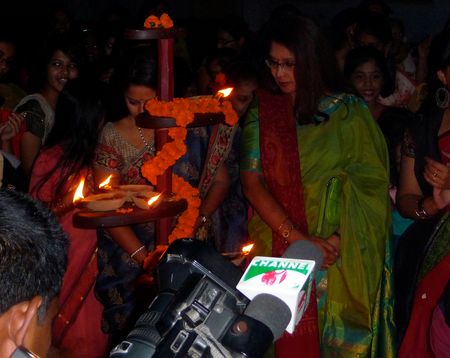 - In honour of the director who is also a well known performer of Tagore's music: Rezwana Chowdhury Bannya.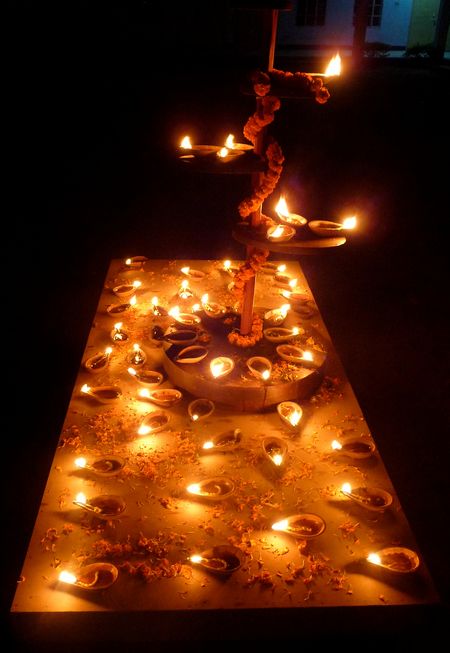 The opening procession, lighting of Lamps was very inspiring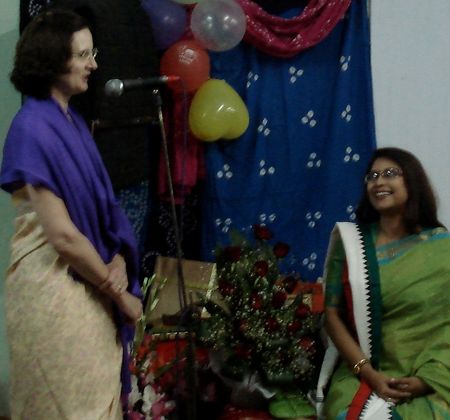 As were the many musical performances and comments by special guests,
---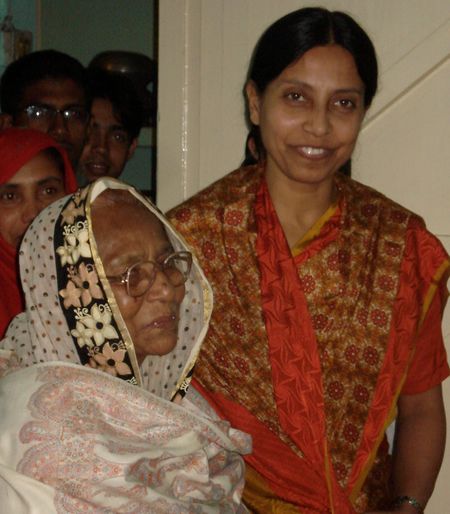 Khushid and Saleha Islam are good friends and supporters of the World Harmony initiatives. The team benefitted immensely from the presence of Khushid in Dhaka before, during and after the visit.
Saleha had not been able to travel to Dhaka for the trip. However, her presence was very much felt especially at the very refreshing dinner at her mother's residence (mother in law of Khushid) on our first full day. All the team members were made to feel most welcome by the interesting discussion, the wonderful music and the delicious food shared with Khurshid and other members of Saleha's and Khushid's extended family.
Then, the team took the night train to Chittagong
---
14th Jan 2009 - Chittagong
Chittagong was the biggest city near to Shi Chinmoy's birthplace. The team members were delighted to see some of the places and historical sites that the World Harmony Run founder had written about. Some had made a big impression as he was growing up miles away in a small village.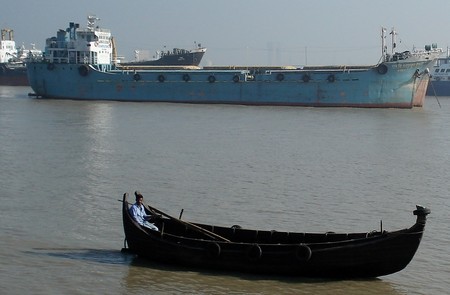 The has always been much shipping in Chittagong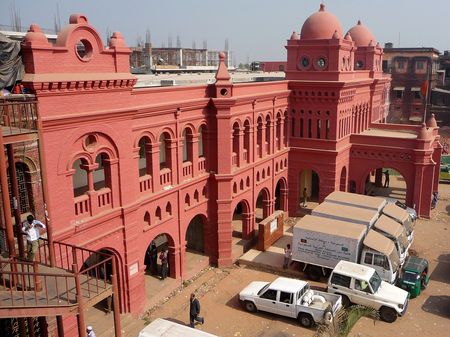 And the courthouse was a famous landmark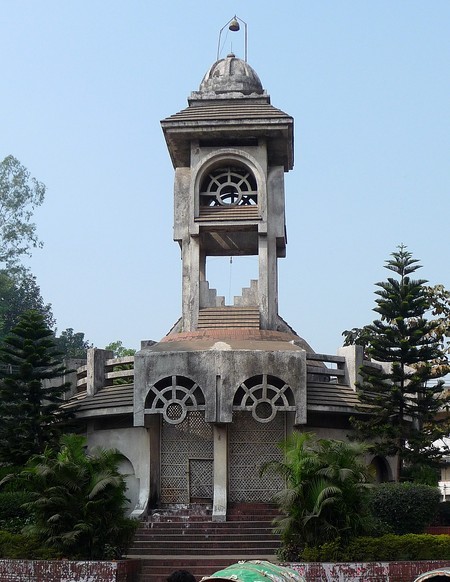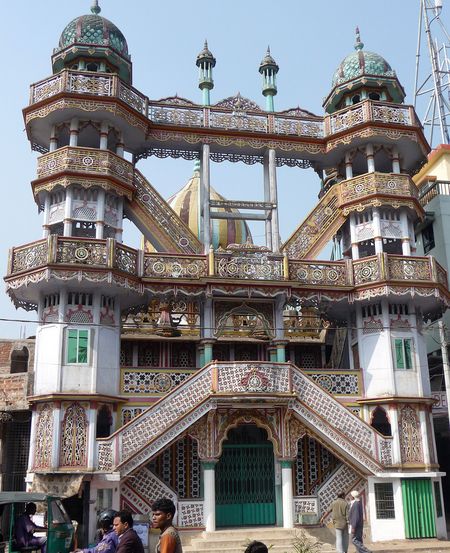 As were other structures.
Amazing Children singers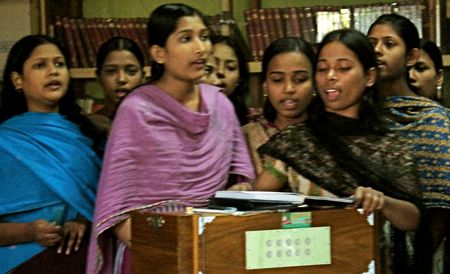 Some of the team members also visited an Orphanage where the students were learning some of Sri Chinmoy's songs. They very touched and impressed by the children.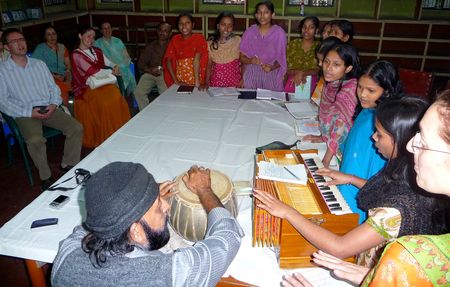 Later more team members returned with the original visitors to also experience the musical sweetness and intensity of the students' practice.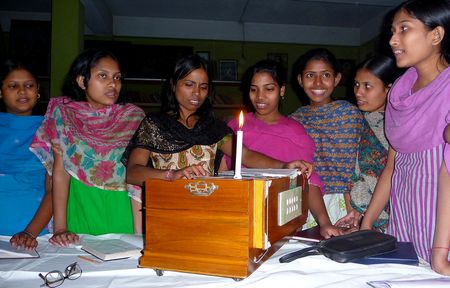 At one point the electric power failed and the children keep singing and playing harmonium in the dark. Later a candle was used and then an oil lamp. The enthusiasm for the music was infectious and heartwarming to all those observing.
---
15th Jan 2009 - Chittagong
Including University and Cultural Programme
University of Chittagong
At the University of Chittagong there was a presentation of Sri Chinmoy's overall philosophy as shown by his writings and work in various fields. The presentation and discussion touched on music, art and other activities including examples of self-transcendence and the World Harmony Run.
Some of the team members visited the Children again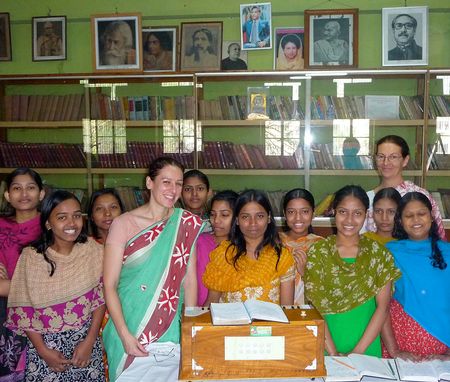 Who were eagerly practicing for their performance.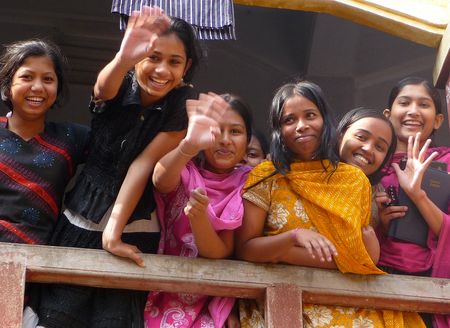 And also enjoyed showing their new friends around the building.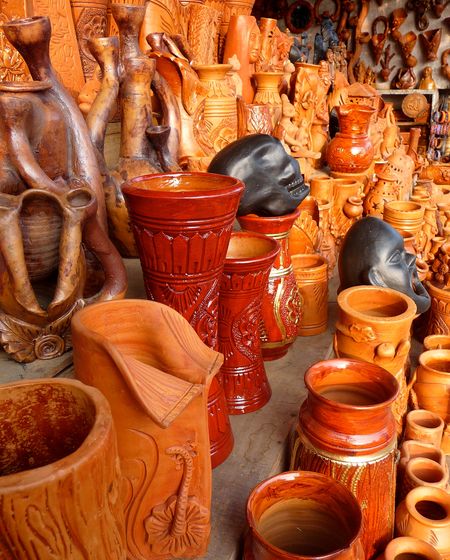 Later there was time for seeing various crafts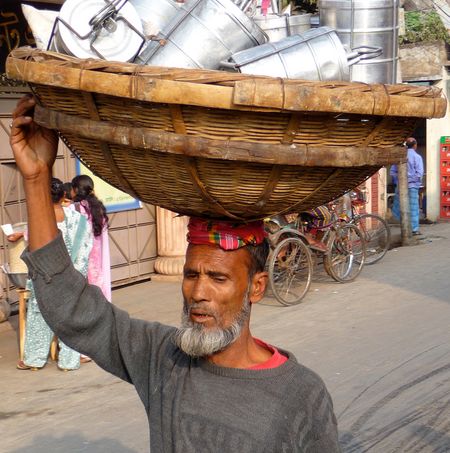 And shopping or observing activities on the street
Chittagong Cultural Programme
In the evening there was a very well attended Cultural Programme in Chittagong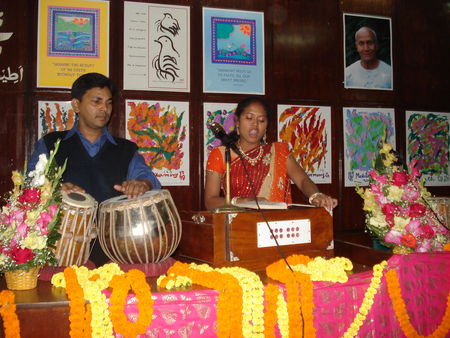 And also singing by the children who had been visited the previous day.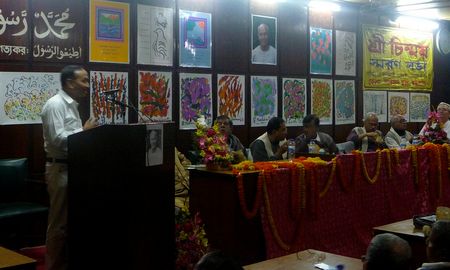 There were many academic and other professionals in attendance who spoke about Sri Chinmoy's philosophy and inspirational activities. Some team members made presentations which included the World Harmony Run and other initiatives for peace and international understanding. A lively question period also took place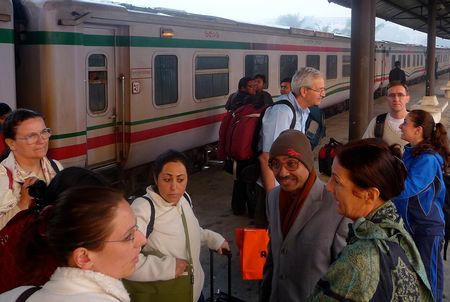 Then the team took the train back to Dhaka
---
16th Jan 2009 - Dhaka

In the morning some of the team members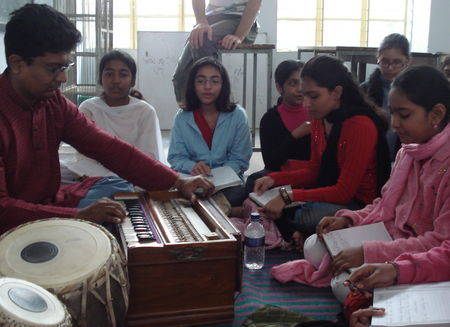 Practiced with children students and musicians from Shurer Dhara for the evening concert in Dhaka
Evening Concert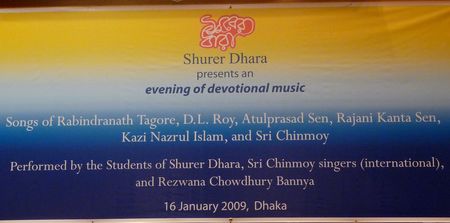 The evening concert featured songs by Rabindranath Tagore, D.L.Roy, Atulprasad Sen, Rajani Kanta Sen, Kazi Nazrul Islam, and Sri Chinmoy.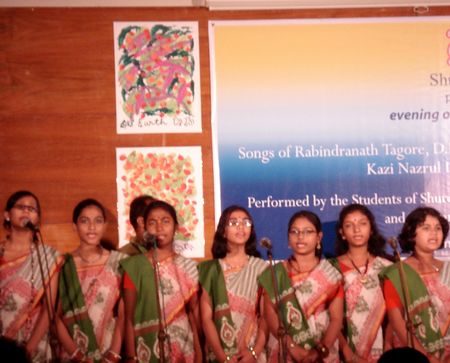 Performed by the students of Shurer Dhar,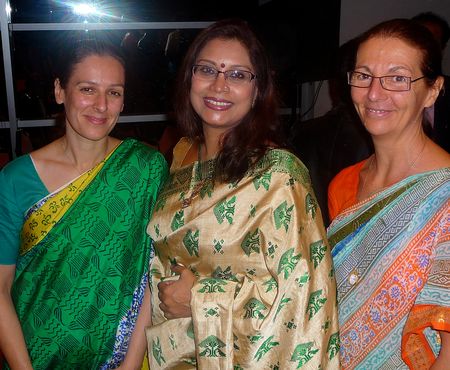 Sri Chinmoy singers and
Rezwana Chowdhury Bannya.
---
There had also been some time earlier to visit various special locations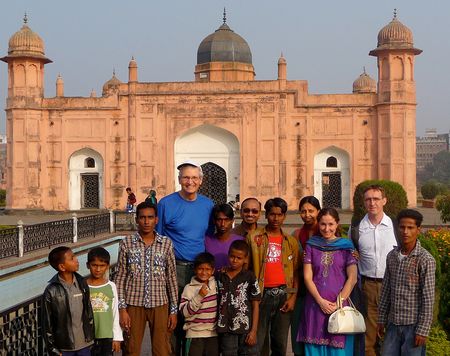 Such as the Aurangabad Fort (commonly known as Lalbagh Fort) and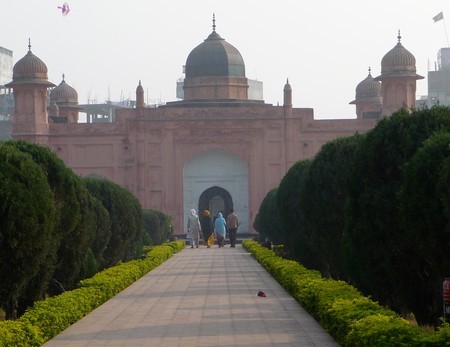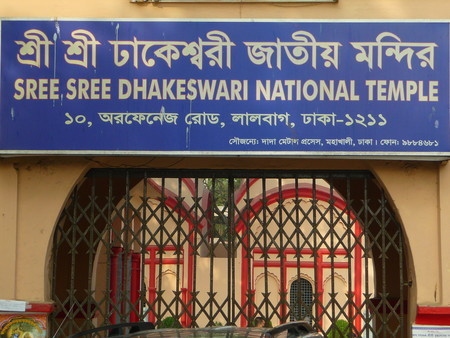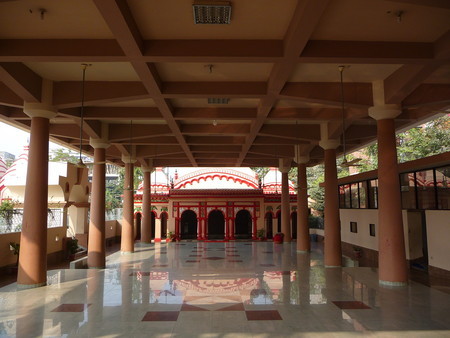 for events from 17 to 19 Jan see : http://www.worldharmonyrun.org/bangladesh/news/2009/0117
---
Team Members:
Khurshed ul Islam (Bangladesh), Mahatapa Palit (India), Abu Bakar ( Bangladesh), Bishwas Polissar ( USA), Sahana Gero (England), Adhiratha Keefe (USA), Shantishri Mc Grath (Scotland), Padmasini Guillet (France), Goharini Daoudi (Moroco), Gagana Denis Potapenko (Russia), Putrima Elena Goldman (Russia)
Gallery: See more images!