Ethiopia 22 November: Addis Ababa - Debre Birhan
We started our journey on Wednesday, November 22nd, just after 7:00 just outside of the Addis National Hotel.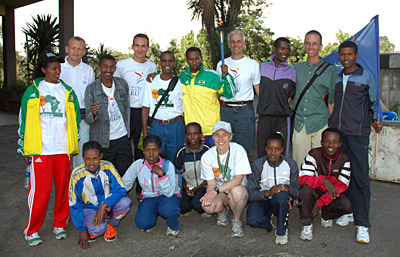 From Addis Ababa, we proceeded to Sendafa, where we began the World Harmony Run, and ran through the towns of Aletu, Sheno, Chacha, and Debre Birhan.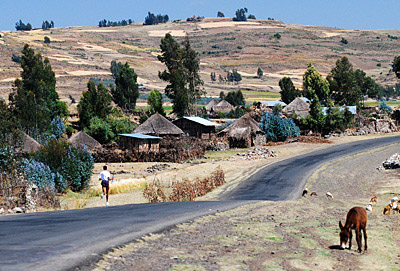 We accomplished a total of 130 km that day, finishing at the office of Culture and Sport in Debre Birhan, where we held a small ceremony.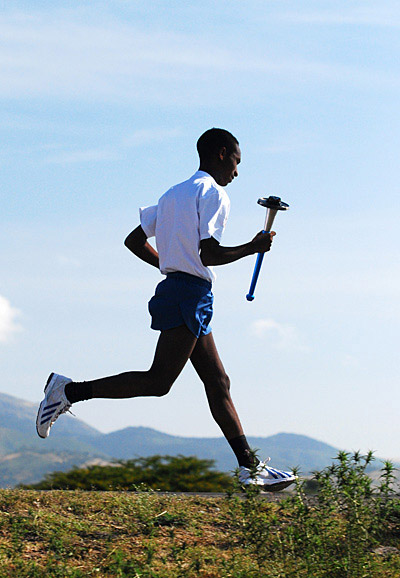 We ran through open countryside up to an altitude of 3000 metres. We saw many local people and rugged terrain, as well as sheep, donkeys, cows and mules.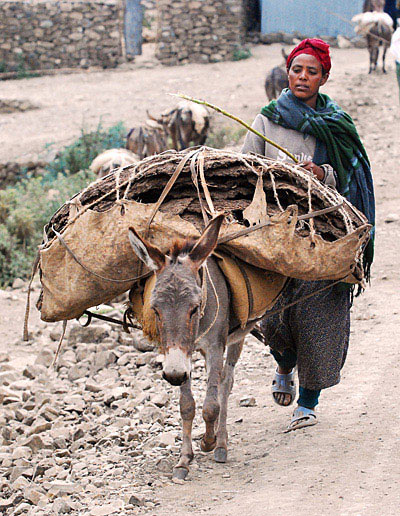 We stopped at Aletu, where we met children from an Adult and Non-formal Education Centre, operated by the Adult and Non-formal Education Association, as well as P.A.C.T. Ethiopia and other international NGO's.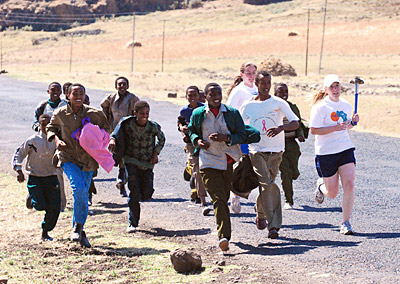 They help destitute children with active participation by the community.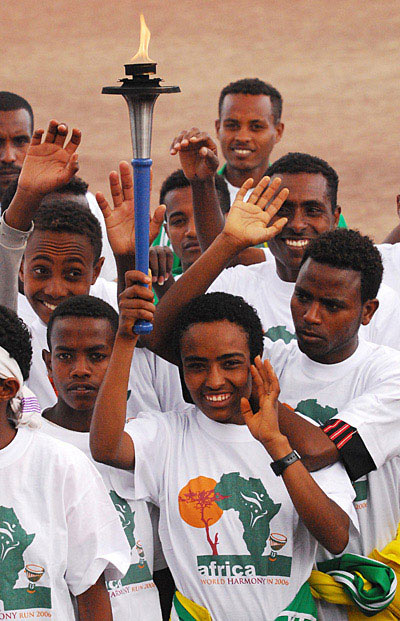 At Debre Birhan we met with officers from Sport for All, and athletes wearing the magnificent red, green and yellow of Ethiopia. There we held our last ceremony and concluded our Run with a mid-afternoon dinner at a hotel owned by the famous runner Geta Wami.
Finally, I would like to add that Sport for All provided five very fast athletes, who ran with us all the way, uplifting the Spirit of all with their great speed and friendliness. They were invaluable members of the World Harmony Run Team.
-Manatita
---
Distance: 130km