India 5 January: New Delhi - Agra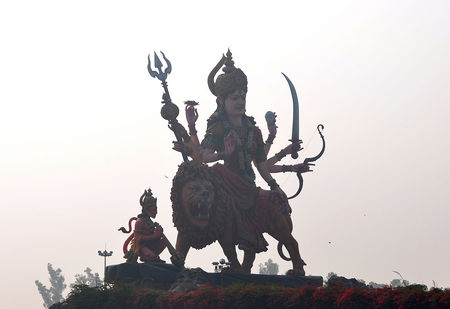 Welcome to India!
The World Harmony Run 2012 returned to its source - 25 years ago Indian Peace Philosopher Sri Chinmoy inaugurated the Peace Run - now named World Harmony Run - to connect people from all walks of life in friendship and harmony!
Many millions of people in more than 150 countries participated and passed the flaming torch from hand to hand...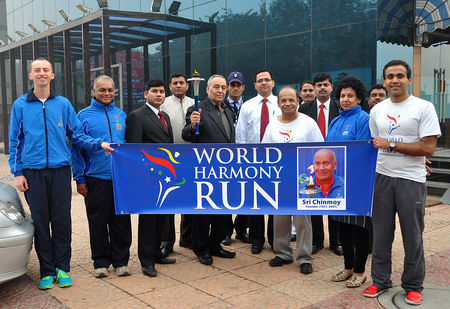 Thanks to our organisers and to the Signature Hotel for supporting the WHR!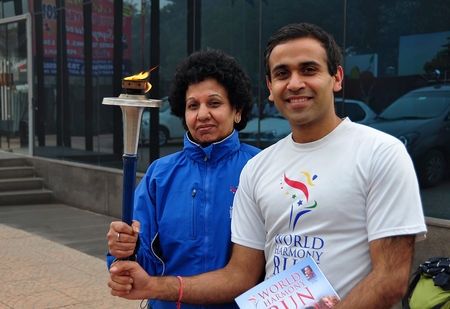 Atul, our Indian coordinator, and his mother welcomed us in Delhi.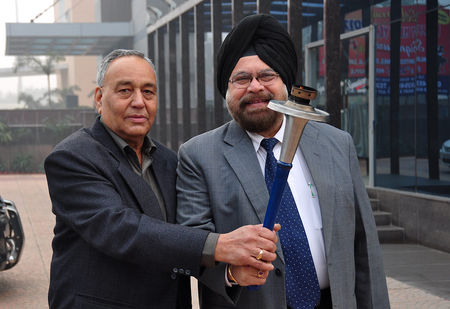 ...new friends...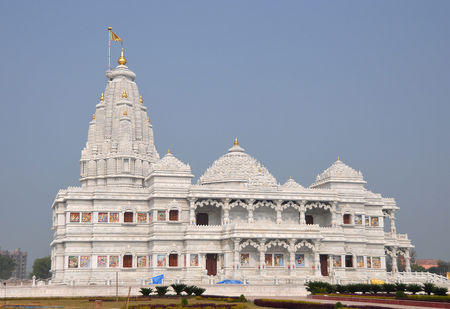 We started with a short touristic journey to climatise - non of our international team members has ever been in India before.
What better place than to go to Vrindavan and Mathura - the birthplace of Sri Krishna.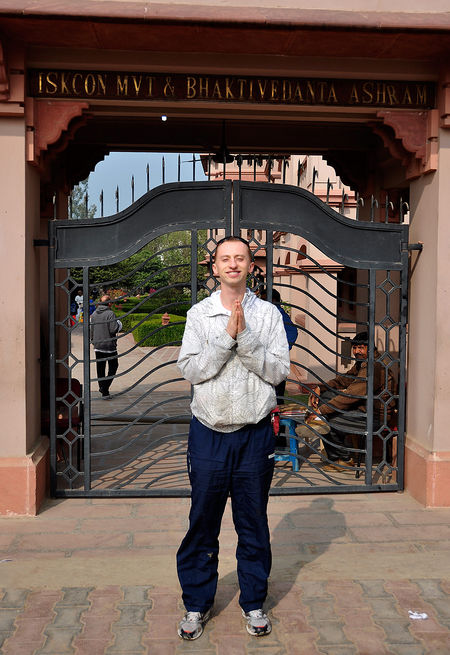 The ISKCON society in Vrindavan hosted us very comfortably...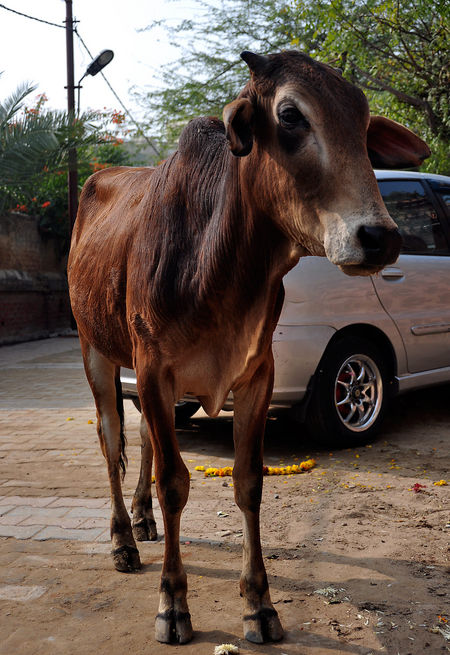 ..cows everywhere...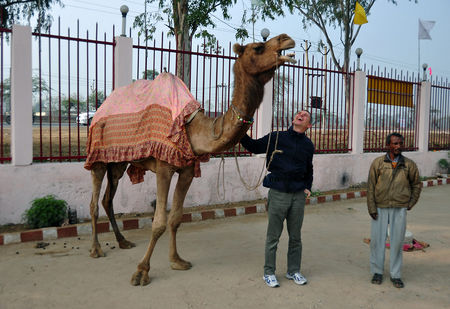 ..and camels...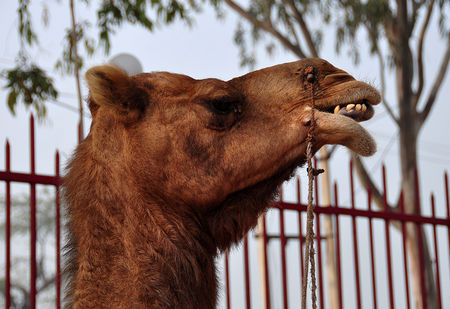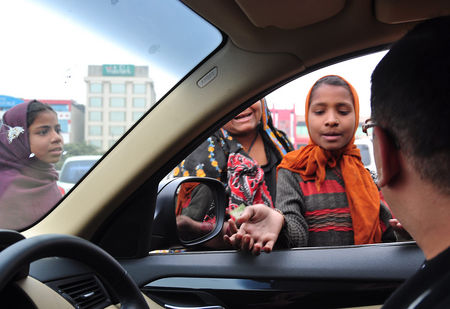 ...another side of India...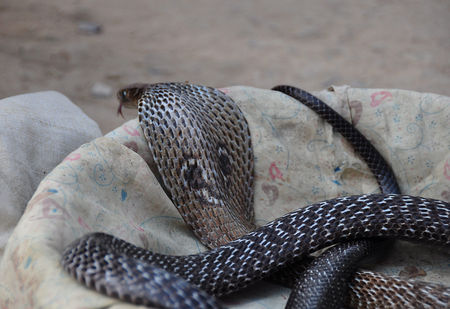 ...the Cobra has a deadly venom - if it still would have some teeth...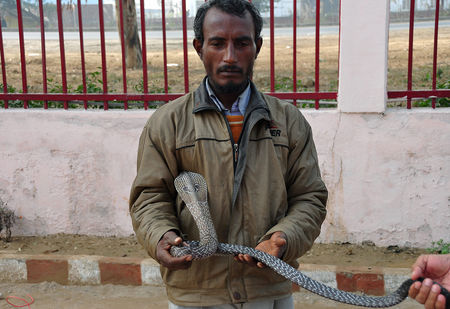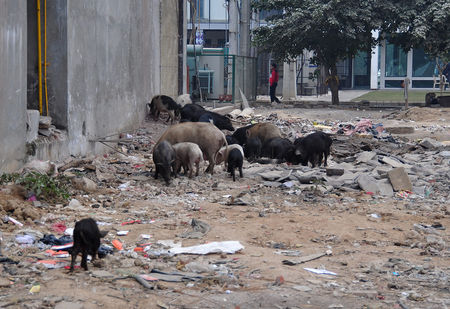 ..."wild" pigs in the streets...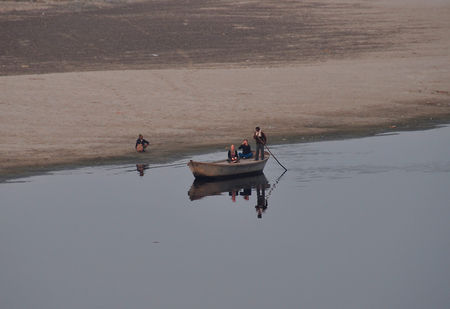 Finally we reached Agra - the former capital of the Mogul emperors. The Yamuna river still flows like a timeless witness through the city...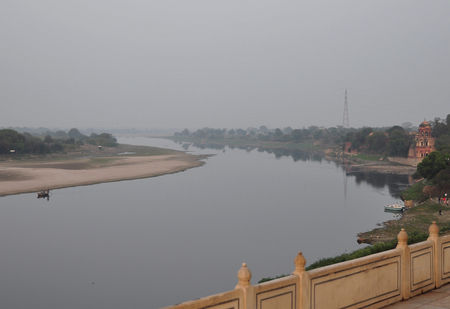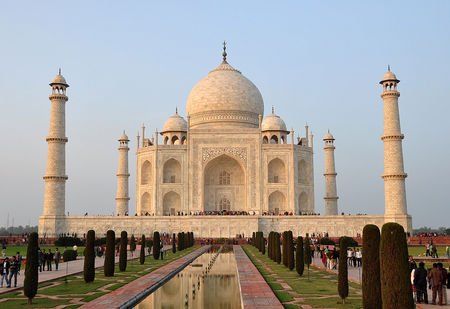 Here it is - the Taj Mahal, probably the most famous tomb in the world! Mogul Emperor Shahjahan built it for his wife in 1648. An outstanding monument of architecture!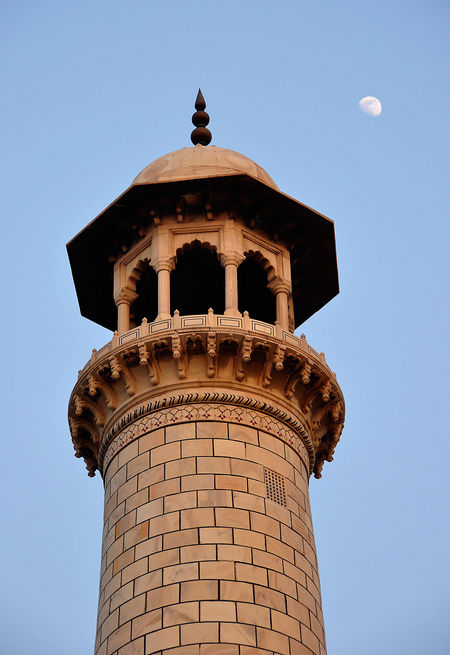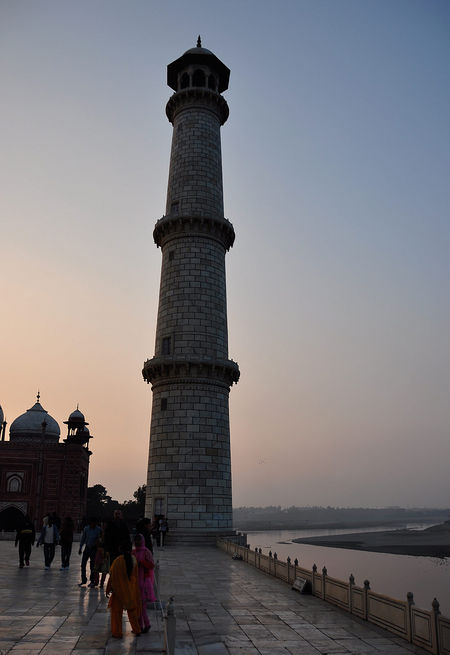 The sun set and the moon was rising - a perfect end for a busy day!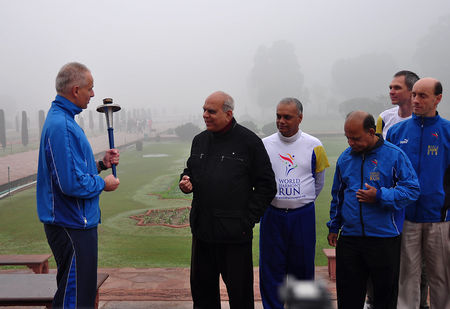 The next moring we returned to the Taj Mahal - just to find it hidden in thick fog. Nevertheless, a good old friend of us ,Indudhar Dwivedi, welcomed us and received the torch!
Indudhar Dwivedi is the highest official and the person in charge of Taj Mahal. Some years ago he declared Taj Mahal a "Sri Chinmoy Peace Blossom" - a special project to dedicate landmarks and even entire countries to peace and harmony to inspire humanity. He has a deep understanding of the World Harmony Run and great respect for the work we do.
He held the torch and gave an illumining and inspiring talk with the words coming from his heart. He expressed his wish to work for world harmony related projects and for betterment of humanity.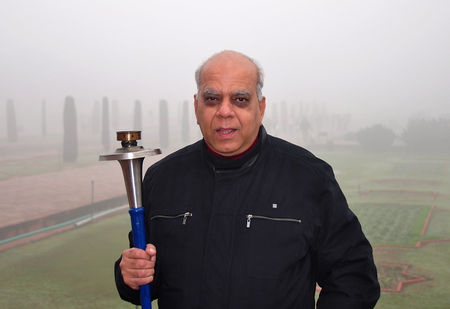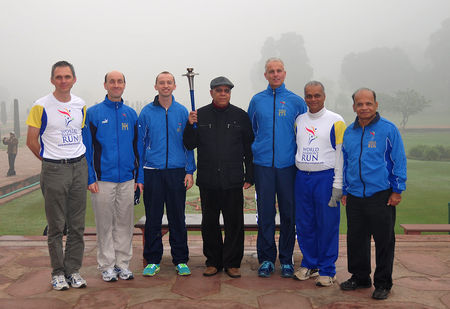 ...a final group picture - then we had to wait for the fog to lift...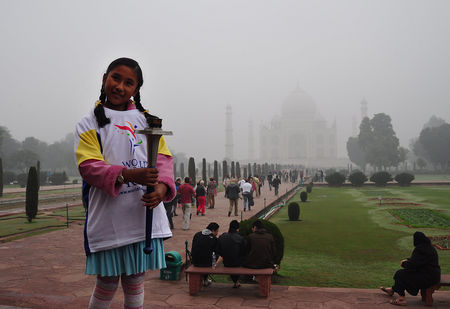 One hour and a few cups of Indian Jay later we returned. And - loo and behold - the Taj Mahal uncloaked. Not entirely, but now at least we knew its there...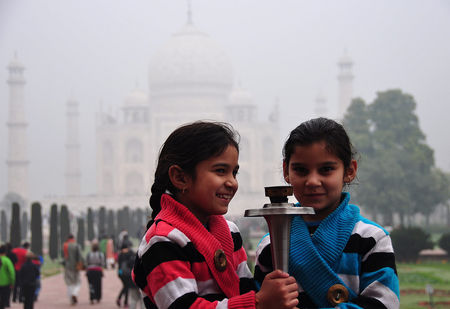 ..in no-time hundreds of visitors surrounded us and wanted to hold the torch!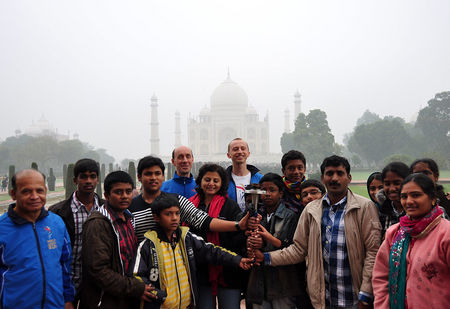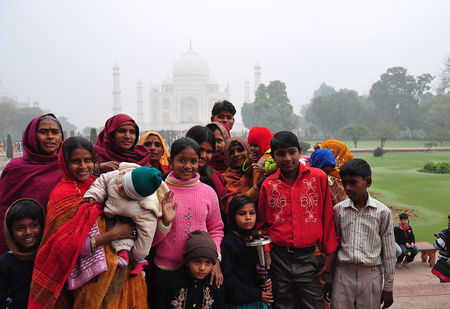 ...a typical small Indian family...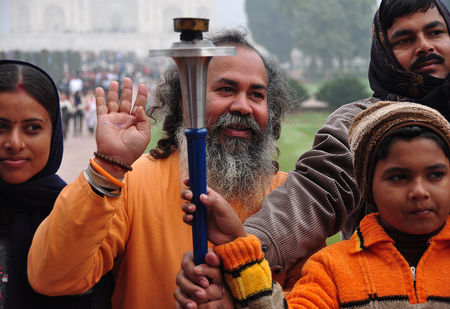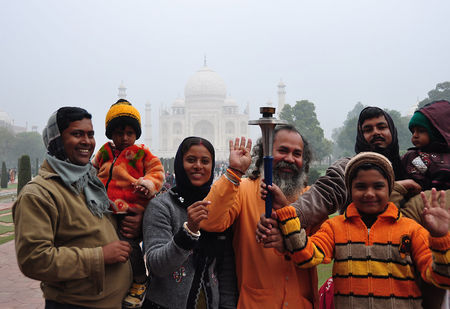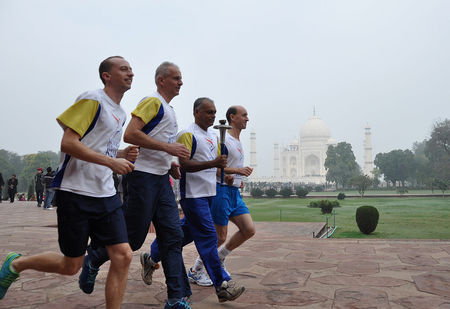 ...and a short symbolic run...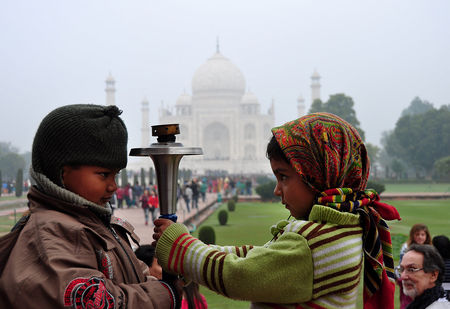 ...and a last wish for friendship...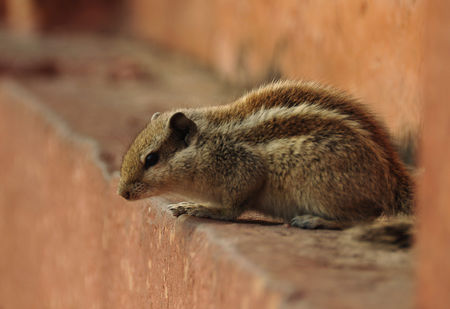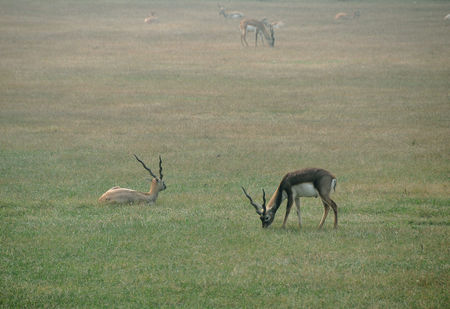 ...even in the middle of the city we discovered some interresting wildlife...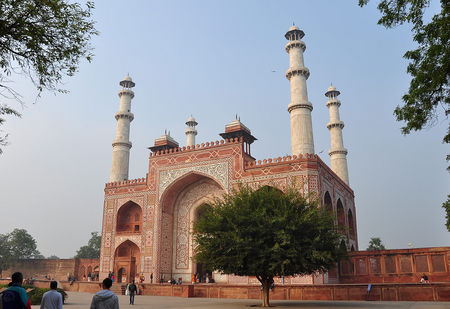 On our journey back to Delhi we reached Sikandar - the tomb of Mogul Emperor Akbar.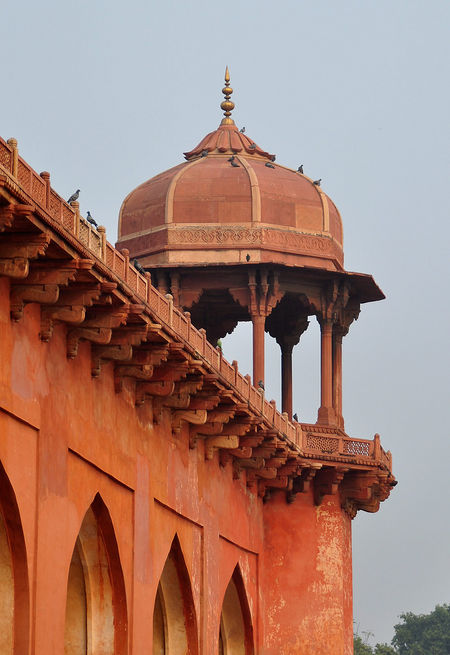 Akbar was 14 years old when he ascended the throne in 1556. He ruled a vast kingdom and was the great master builder of his race. His entire kingdom florished, especially the arts...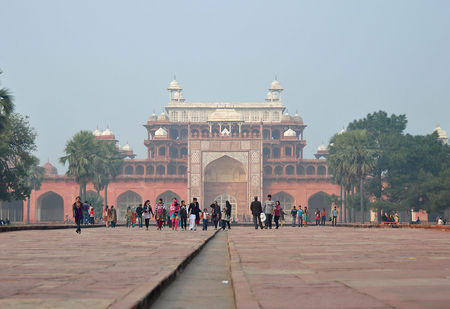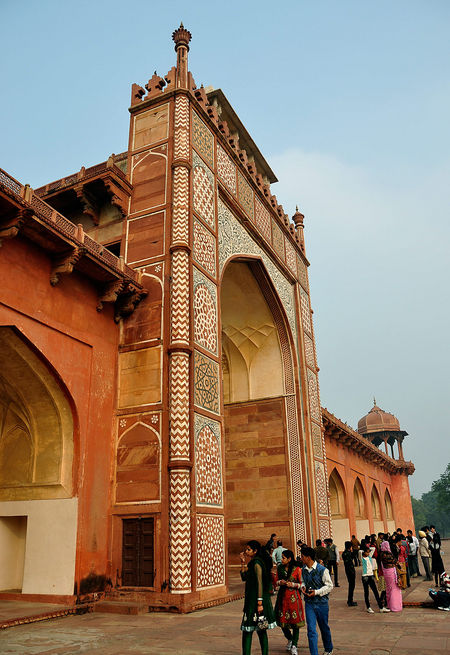 ---
---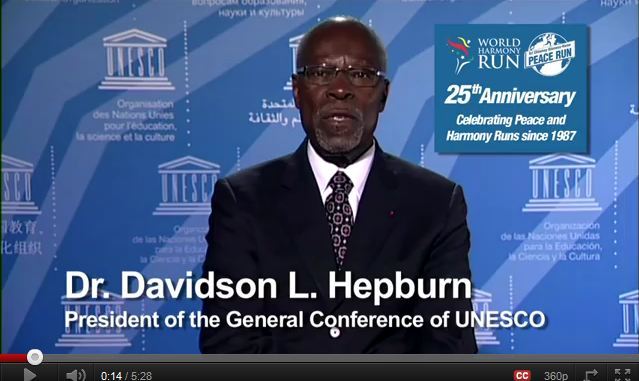 *New :  Video Message from Davidson Hepburn, President (2009 - 2011) of the General Conference of the United Nations Educational, Scientific and Cultural Organization (UNESCO): "World Harmony Run 25th Anniversary:Toward 2022 and a Oneness-World"   http://youtu.be/GGsXXWWFdGY 
Full Text of the 25th annversary message and link to 15 language informal Translations:
http://www.worldharmonyrun.org/25
or Click on language button for informal translations and link to separate youtube videos wth sub titles in varous languages
====================================================
 See also: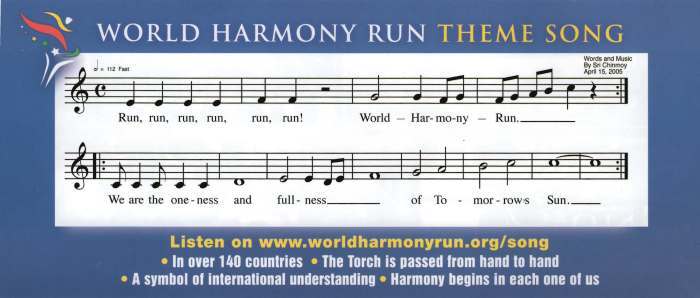 ---
Team Members:
Uday Divekar (India), Ashok Barulekar (India), Atul Arora (Australia/India), Dipavajan Renner (Austria), Pranam Horlbeck (Switzerland), Nimagan Luther (Germany), Samalya Schäfer (Russia/Germany)
Gallery: See more images!