Liechtenstein 26 September: border Switzerland - Vaduz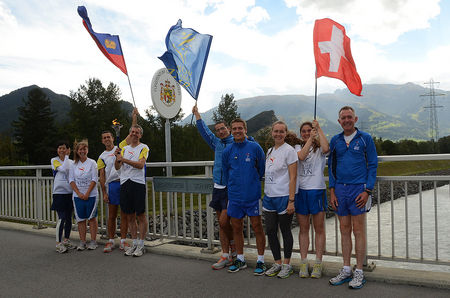 Welcome to Liechtenstein! We crossed the river Rhein and entered one of the smallest countries in Europe...
We met with Michael und Phillip Schädler from the Triathlon Club Liechtenstein...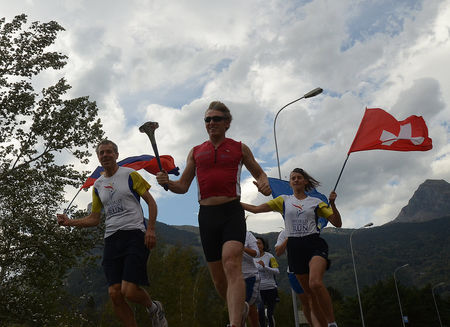 ...they led our runners to Vaduz...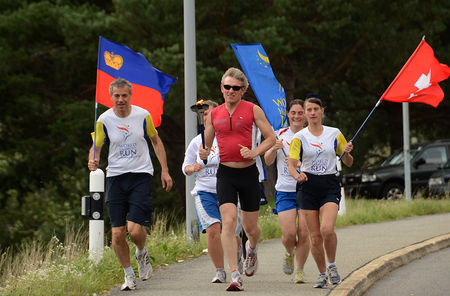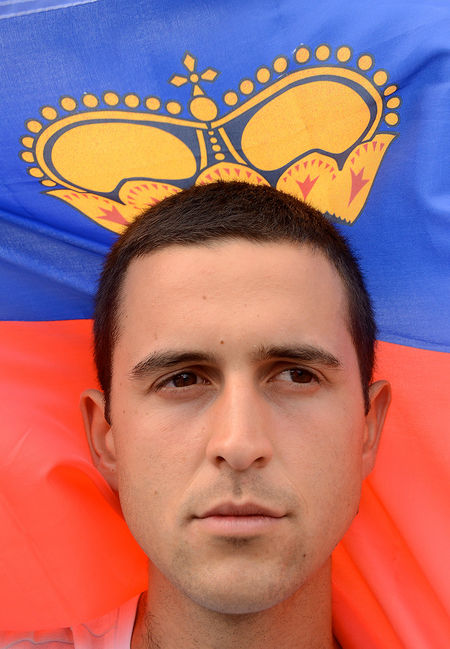 ...the king of Liechtenstein?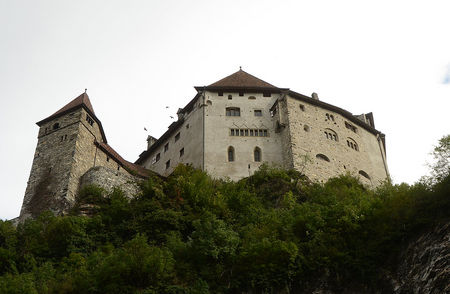 ...and his castle?
..a strong wind from the back was a great support...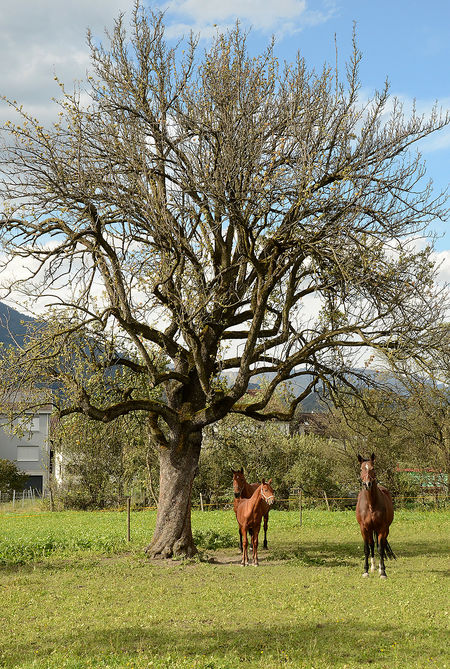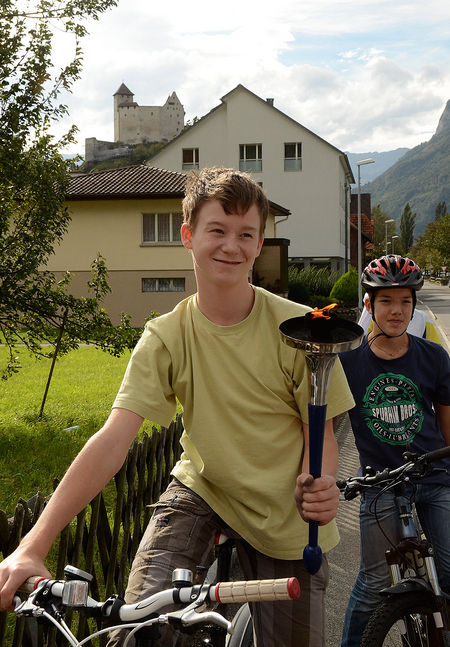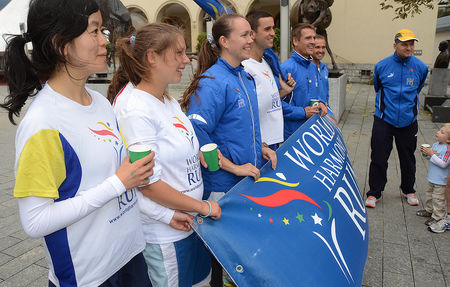 ...we reached Vaduz: a small meeting at the city hall...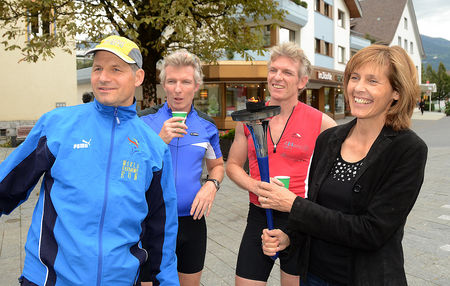 ...Mrs. Susanne Eberle, Deputy Mayor of Vaduz, kindly received the torch...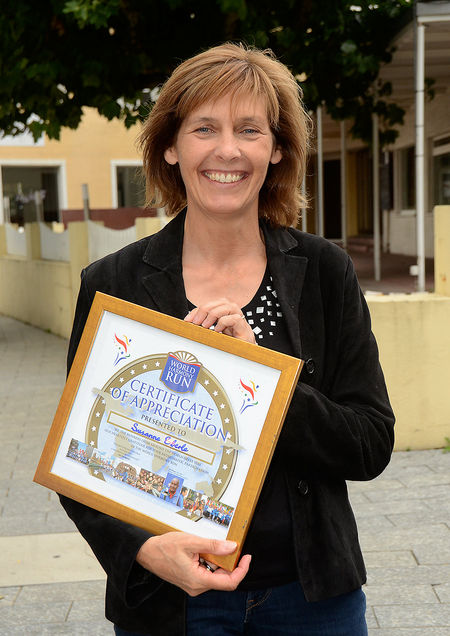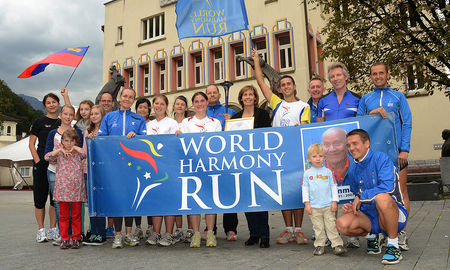 Thank you Vaduz!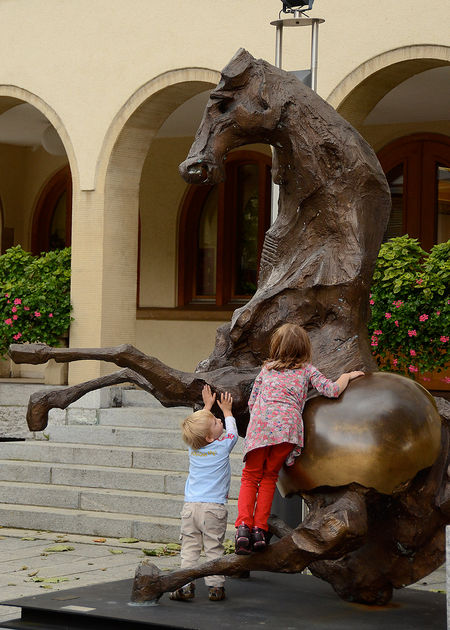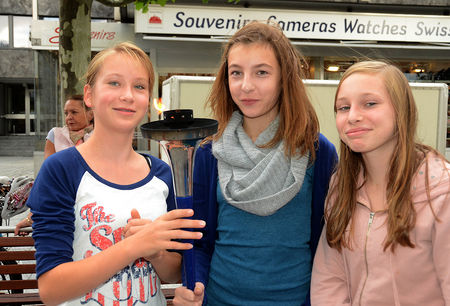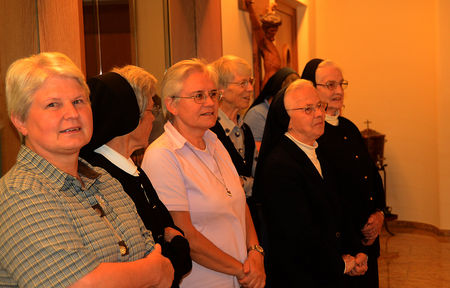 ...another nice meeting: we got accommodation in the Monestary of St. Elisabeth in Schaan...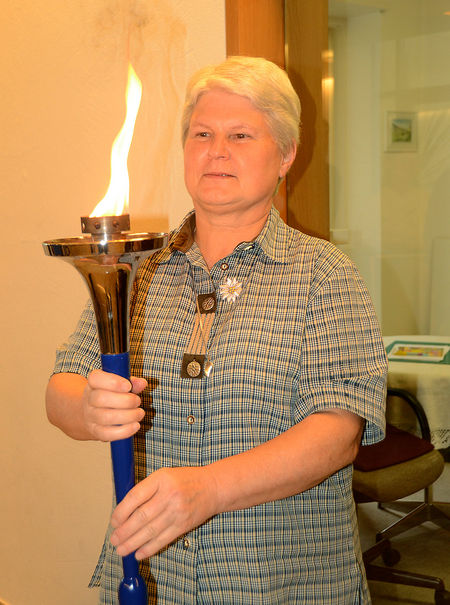 ...Sister Agnes received the torch...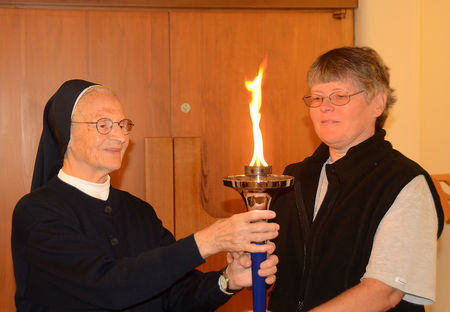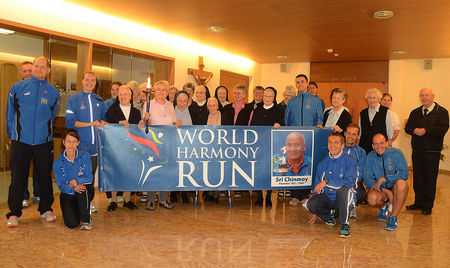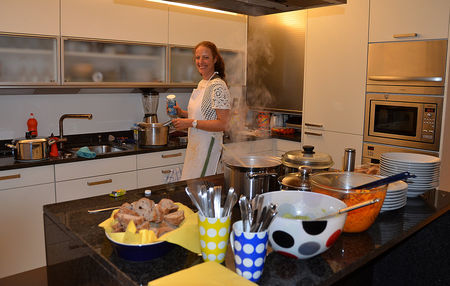 ...our Triathlon frinds invited us for a great dinner!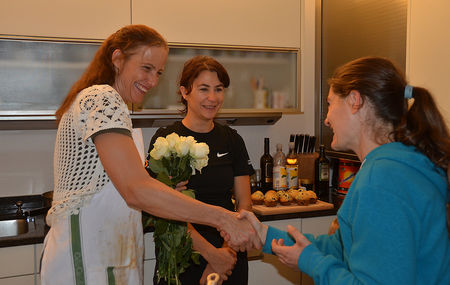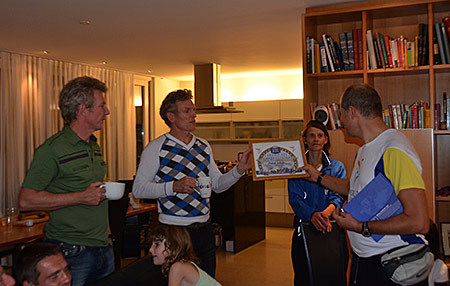 Thank you for the hospitality and the good time! 
---
Distance: 20 km
Team Members:
Dipavajan Renner (Austria), Sandro Zincarini (Italy), Sumahat Strohn (Germany), Barbora Tabackova (Slovakia), Mladen Vujaklija (Croatia), Vanya Popinska (Bulgaria), Sergey Sidenko (Ukraine), Josef Sverma (Czech Republic), Penelope Leong (South Africa), Irina Ketova (Russian Federation), Roland Zuderell (Austria), Balavan Thomas (UK), Swiss runners
Gallery: See more images!