Macedonia 13 July: Prilep - Veles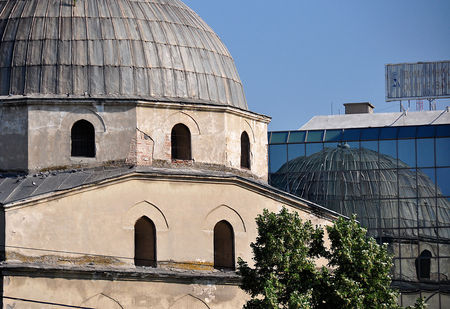 ...We started from Bitola in the morning, on what was was about to become another hot day in Macedonia....
...го започнавме утрото во Битола, и се спремаше да биде уште еден жежок ден во Македонија...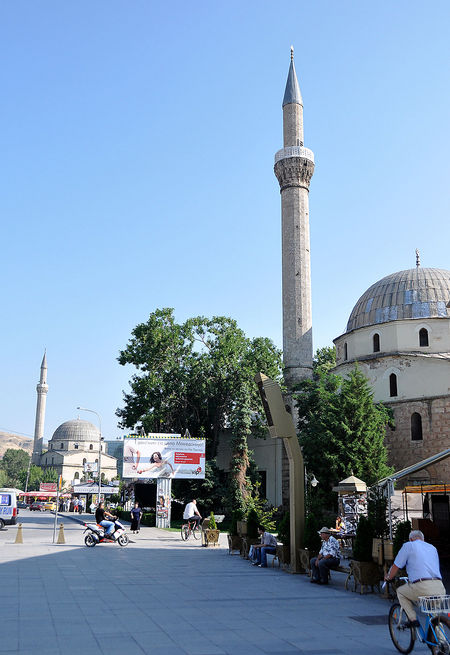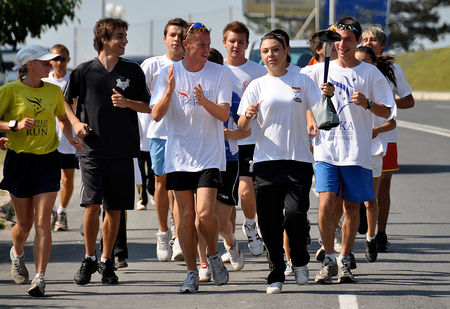 ..we soon reached Prilep, where kids welcomed us and guided us to the meeting place...
...наскоро стигнавме во Прилеп. Не пречекаа деца и не поведоа на местото на дочекот...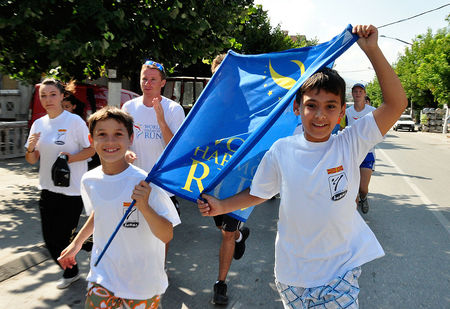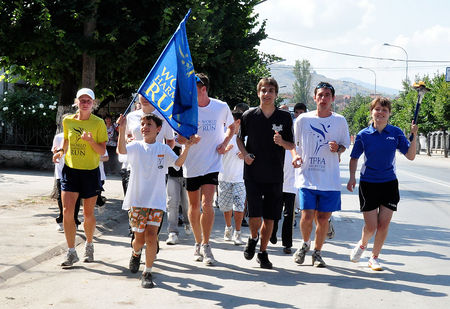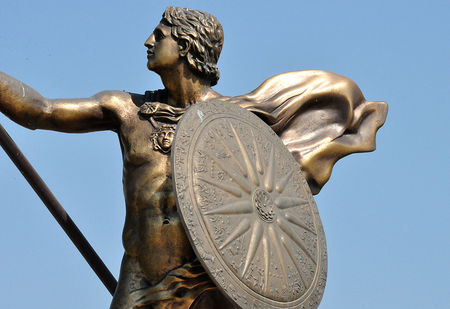 ..Alexander the Great, featured everywhere in his country of birth...
...Александар Велики, секаде присутен во неговата родна земја...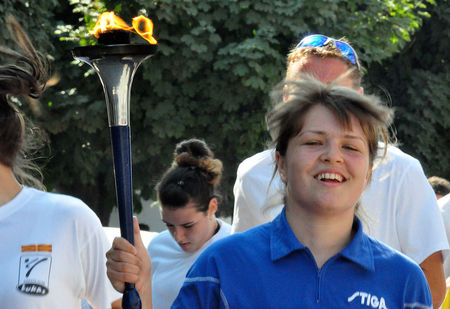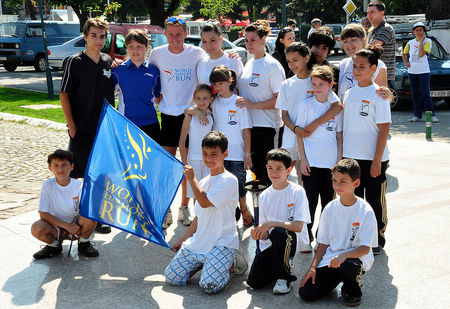 ...and a team group picture....
...групна фотографија на тимот....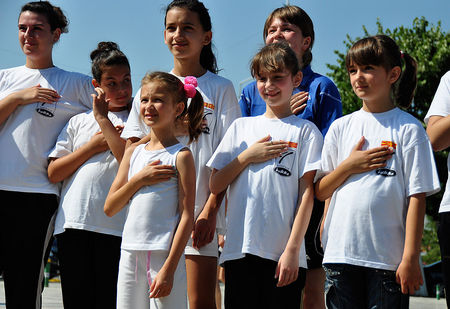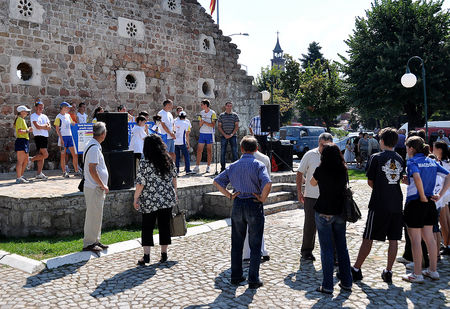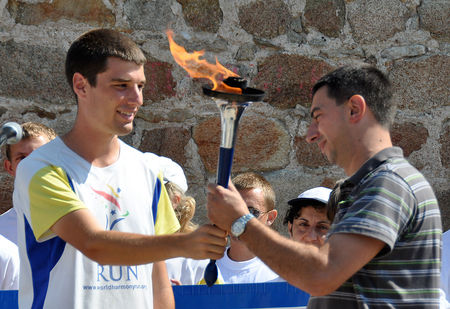 The city representative welcomed our team....
Претставник на градот му посака добредојде на нашиот тим....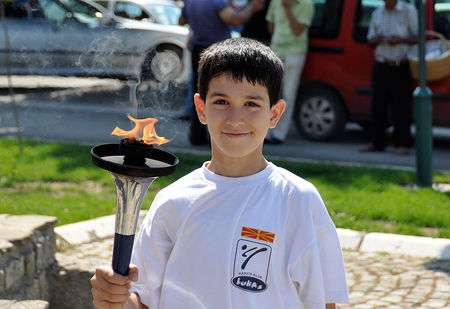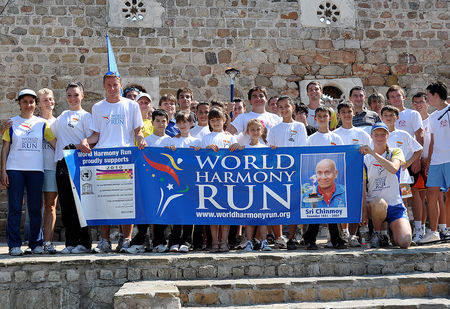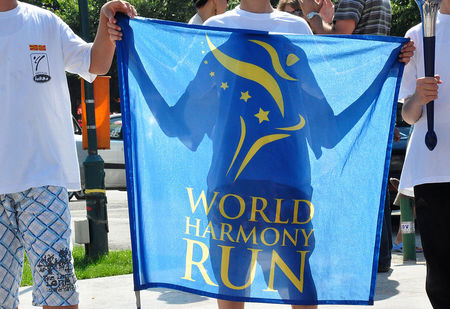 ....a WHR X-Ray!
....ренген слика на трката!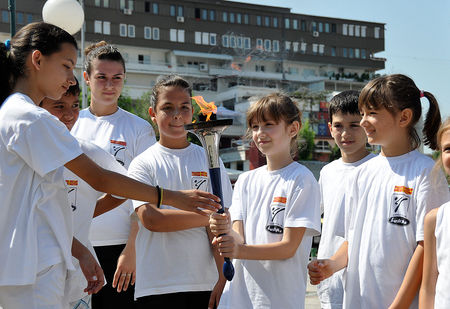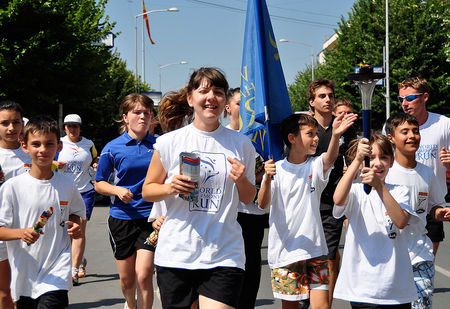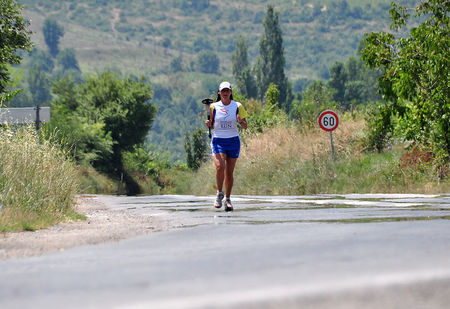 ...long, hot kilometres on the way to Kavadarci....
...долги, жешки километри кон Кавадарци....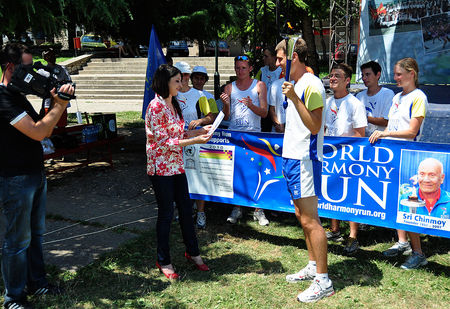 The meeting in Kavadarci fell victim to the heat. The city representative and local media still welcomed us, despite the missing runners. Thanks for facing the heat!
Средбата во Кавадарци беше жртва на горештината. Сепак гратските претставници и локалните медии не пречекаа, покрај тоа што ги немаше тркачите. Ви благодариме што ја издржавте горештината!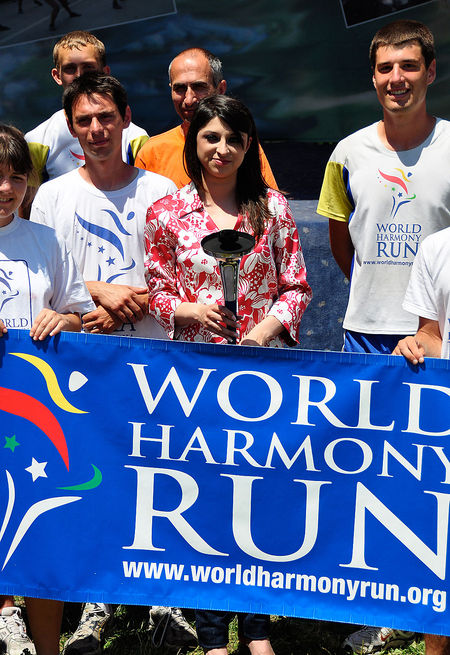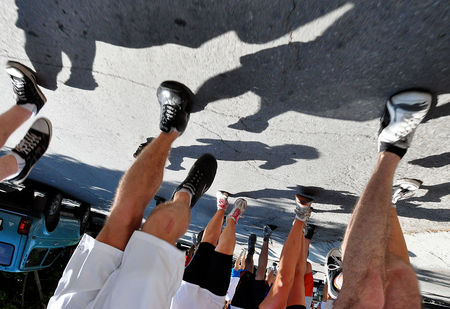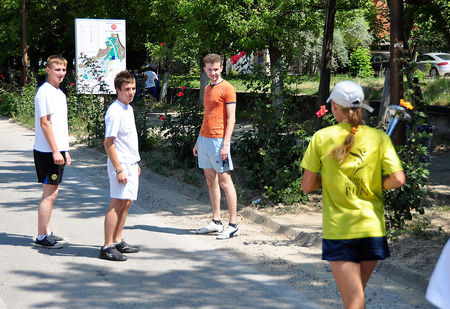 Negotino was next. Runners were waiting every few hundred metres, and joined in as if they were boarding a local bus!...
Неготино беше следно. Не чекаа тркачи на секои неколку стотици метри и ни се приклучуваа како да се качуваа во автобус...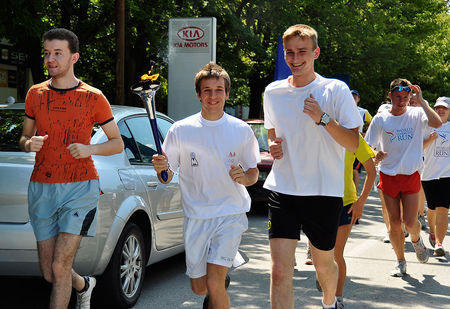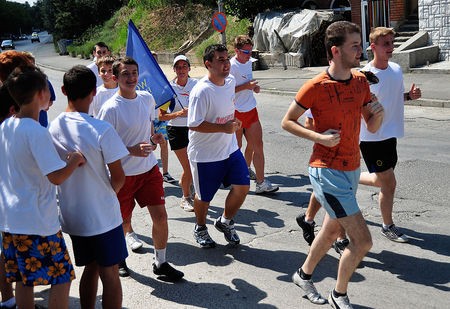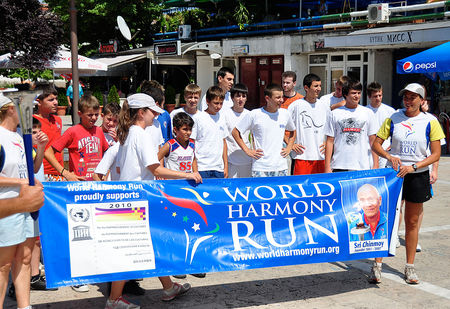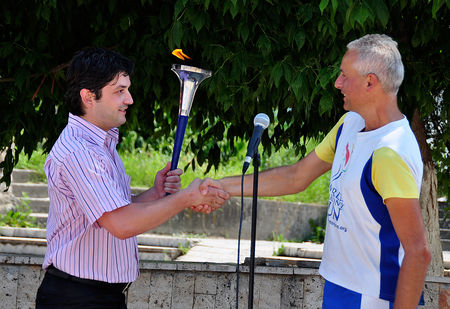 A warm welcome by the city representative...
Топло добредојде од претставник на градот...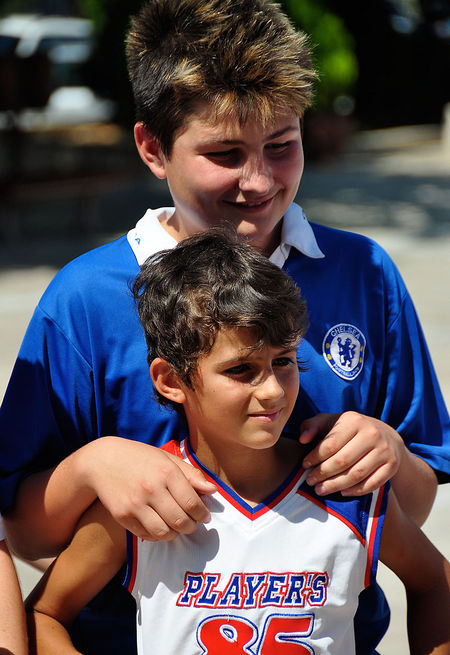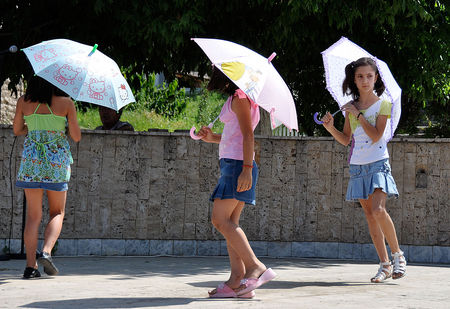 ...kids performed for us. Unfortunately their rain-song didn't bear fruit....
...деца изведуваа за нас. За жал нивната песна за дожд не беше плодоносна....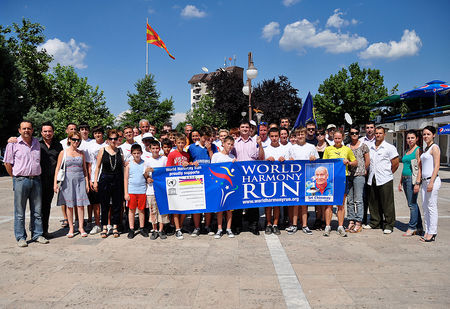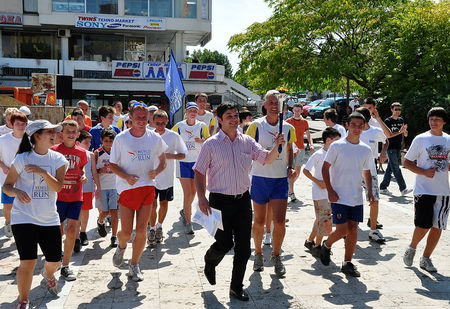 ...everybody ran a few steps with us....
...сите трчаа со нас неколку чекори....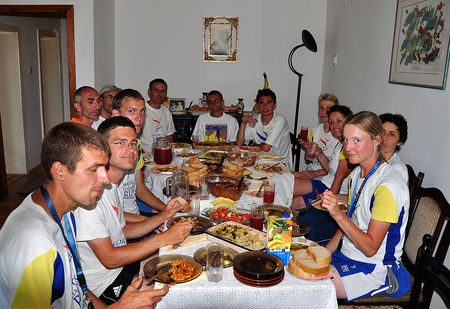 Later on we were all invited into Peter's parents' house in Negotino. The lunch was a real feast - it was hard to keep running after that delicious meal!
Подоцна бевме поканети кај родителите на Петар во Неготино. Ручекот беше вистинска гозба: беше тешко да се продожи да се трча после таков вкусен ручек!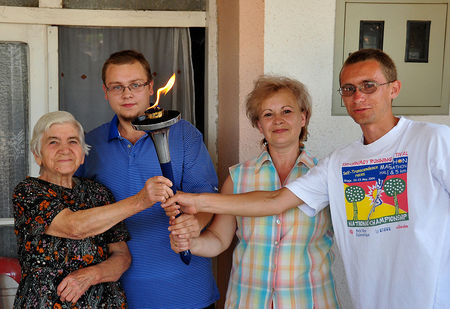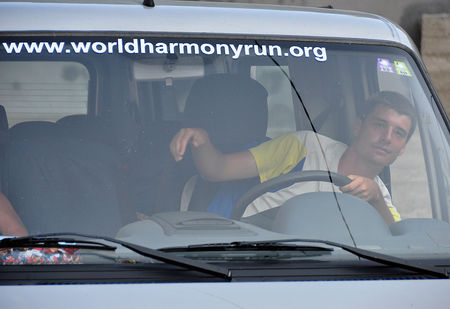 ..being a driver on the WHR is a hard job, too...
...да се биде возач на трката е исто така тешка работа...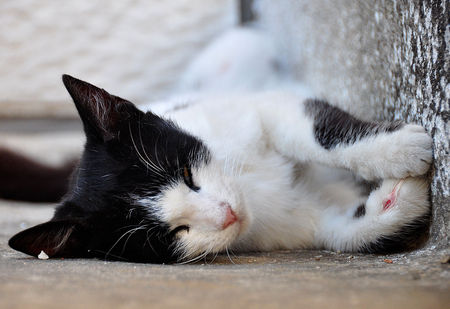 ...this is what we call relaxation!
...ова е тоа што го нарекуваме релаксација!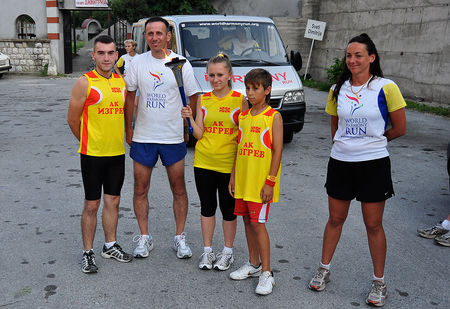 Finally we reached Veles.
Конечно стигнавме во Велес.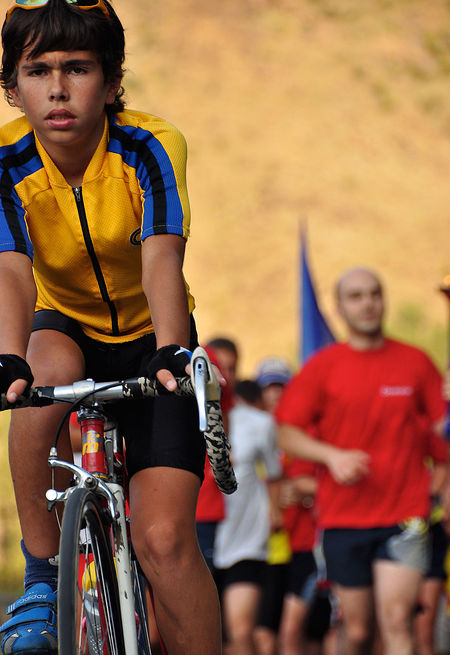 Runners and cyclists guided us into the city.
Тркачите и велосипедистите не поведоа во градот.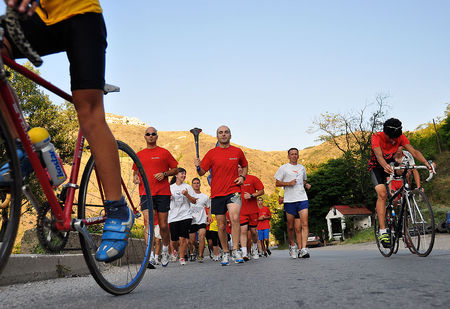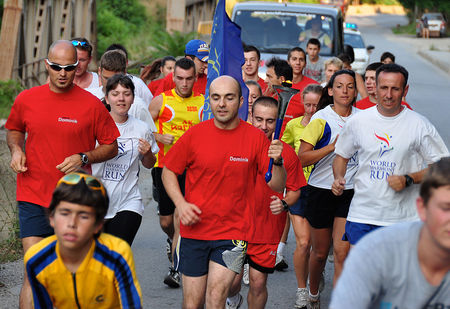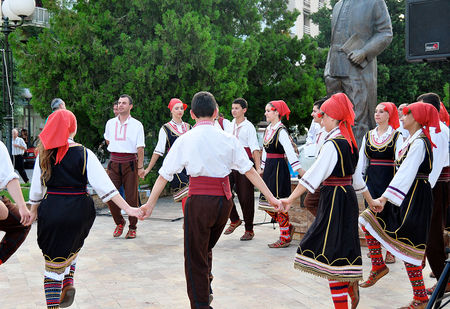 A traditional dancing group performed for us in the main squarе....
Традиционална фолкорна група изведуваше за нас на главниот плоштад....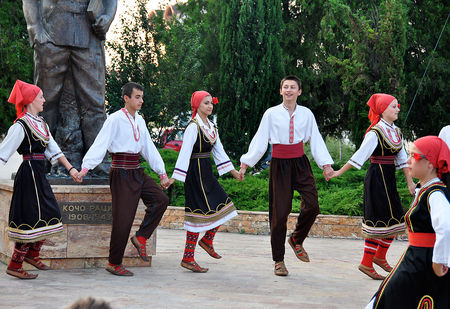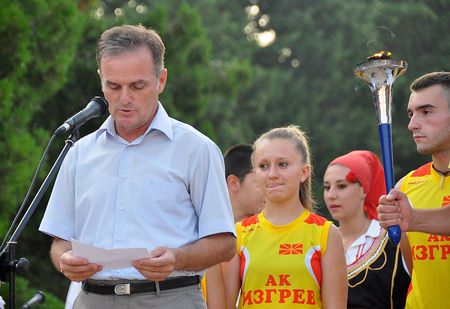 The Mayor gave a nice speech and received the torch...
Градоначалникот одржа убав говор и го прифати факелот...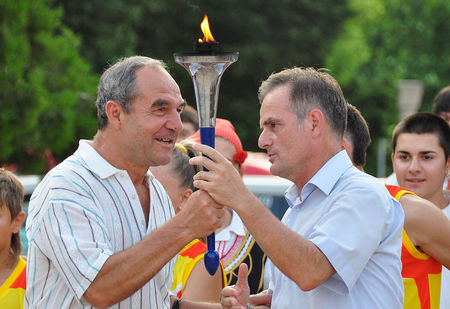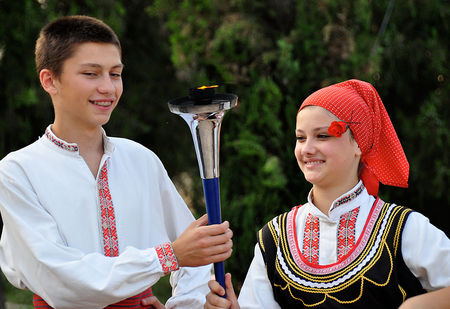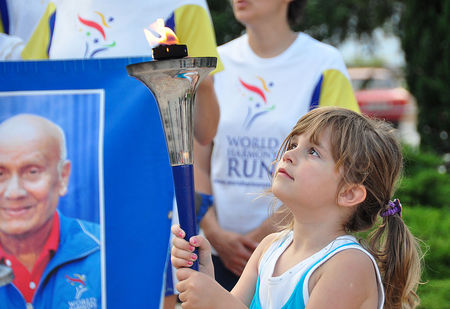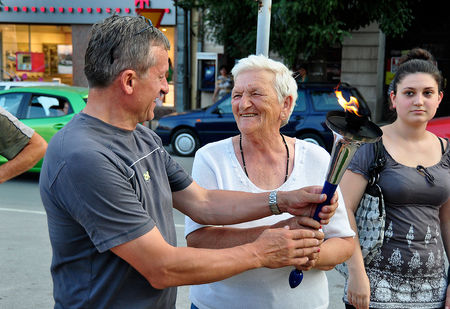 ...all the people passed the torch and offered a wish for harmony!
...факелот помина од рака во рака и сите луѓе ги изразија желбите за хармонија!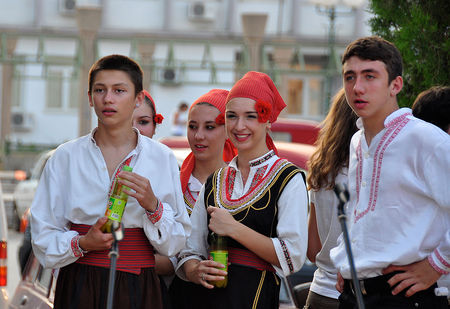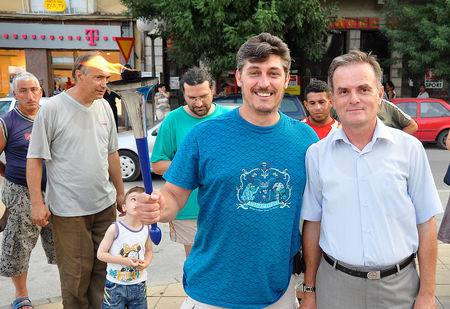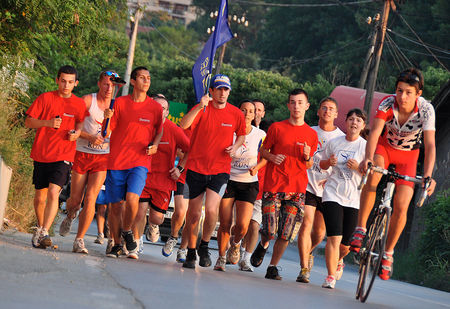 Our runner-friends joined us for a few more km while the sun was setting!
Нашите пријатели тркачи ни се придружија уште неколку км додека сонцето заоѓаше!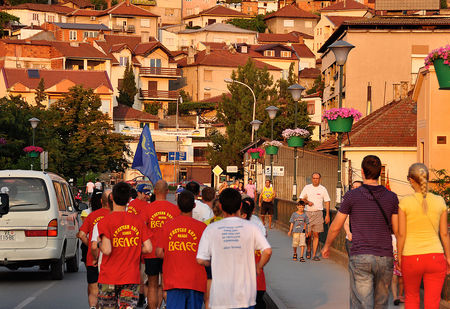 ---
Distance: 113 km
Team Members:
Dipavajan Renner (Austria), Zach Saltzman (USA), Manjula Lecourdier (France), Zoltan Theobald (Hungary), Roos de Waart (Netherlands), Natalia Lehonkova (Ukraine), Dima Lehonkov (Ukraine), Ulvis Salietis (Latvia), Gints Peleckis (Latvia), Ildiko Kuremszki (Hungary), Jadranka Grbic (Serbia), Eleni Sidiropolou (Greece)
Harmonemail:
You can send a message to the runners or read the messages.
Gallery: See more images!