Mozambique 23 October: Johannesburg - Maputo
Today we must become travellers rather than Harmony Runners – but harmonious none-the-less. We must travel down from Johannesburg in South Africa to Maputo in Mozambique, a distance of 555 km. Eastwards across the Mpumalanga highveld, a vast expanse of flat land punctuated by farms, open-cast coal mines and thermal power stations.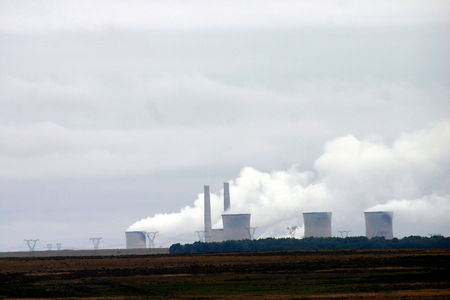 As we approach the town of Belfast, at an elevation of nearly 2000m, we drive into thick fog. Trucks loom out of the white landscape and then disappear as quickly as they came.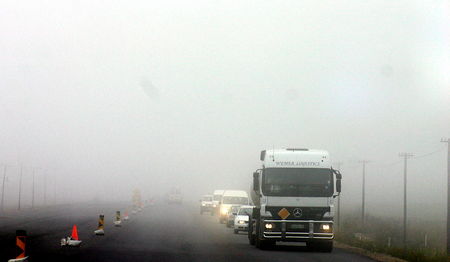 At last we descend across the lip of the Mpumalanga escarpment and the landscape changes to spectacularly steep and rocky bluffs, with intriguing lowveld vegetation.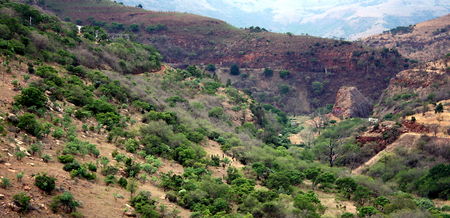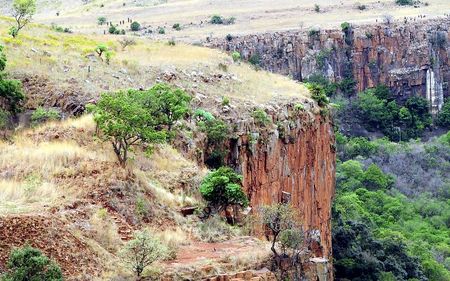 Then the land becomes lush and tropical – huge swathes of banana plantations, citrus orchards, field after field of sugarcane, some of it ablaze for the harvest.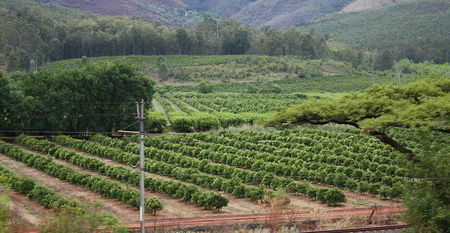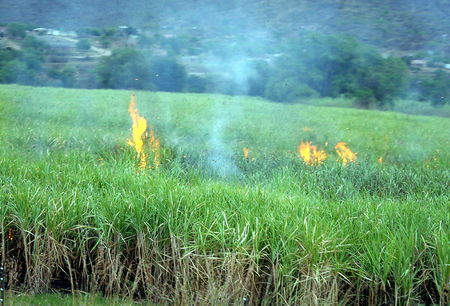 As night falls we enter the thriving border crossing of Komatipoort / Ressano Garcia and pass through to the new land of Mozambique.
We travel in two vehicles –the VW van, the Toyota with the trailer – on, on into the darkness.
The road is new and smooth and well-marked. The rocks appear suddenly out of the dark, too fast to avoid. With petrol pouring out of the ruptured tank, the fact that Leon is a mechanic is reassuring but not much immediate help. What is of immediate help is a carrot plugged into the largest hole.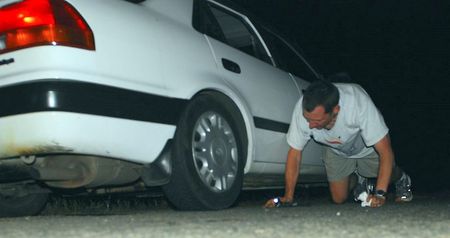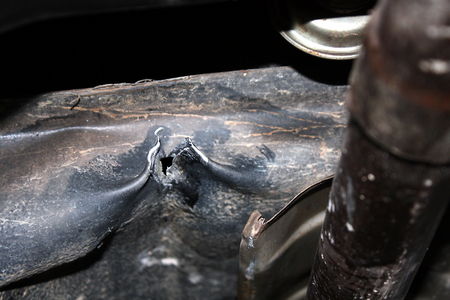 Off we go, hoping to reach our lodging for the night before all the petrol spills out on the road. The trip seems slow and tortuous and we are forced to make a few unwanted stops, including a toll gate shortly before we reach Maputo.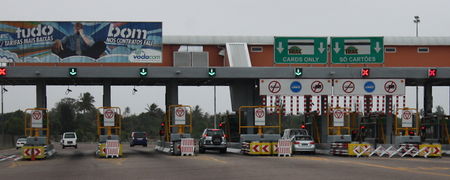 Grace descends and we reach our destination just as the fuel light comes on. At 'Maputo Backpackers' we reassess our situation, eat a hastily prepared dinner and prepare for another day of the World Harmony Run tomorrow.
---
Team Members:
Balarka Robinson (South Africa), Ondrej Vesely (Czech Republic), Robert Senovsky (Czech Republic), John Marshall (New Zealand), Barney Mcbryde (New Zealand), Chris Daly (New Zealand), Richard Pedley (UK), Stavros Polykarpou (RSA/Cyprus), Shree Chirkoot (RSA / India), Leon Subramoney (South Africa), Abhijatri Robinson (Zimbabwe)
Gallery: See more images!