Myanmar 16 January: Yangon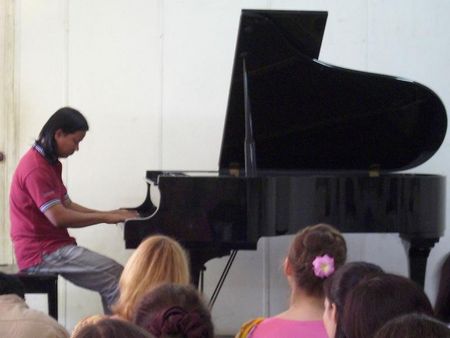 Today we visited Gitameit Music centre where students and teachers shared with us their heartfelt musical expression.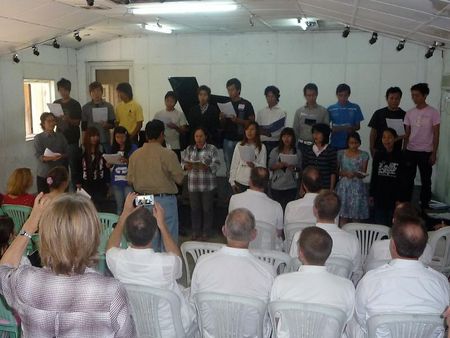 Their Choir presented a wide range of musical pieces from traditional folks songs to choral arrangements. Our singers also shared a number of songs composed by World Harmony Run founder Sri Chinmoy.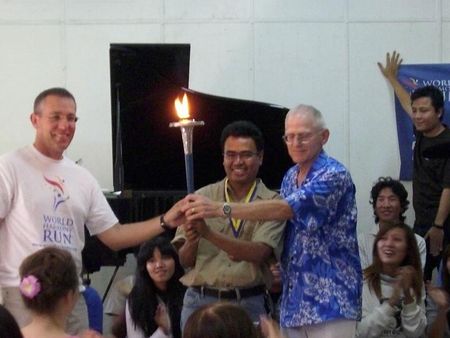 We were extremely honored to present UMoe Naing, on behalf of the school, with the torch bearer award.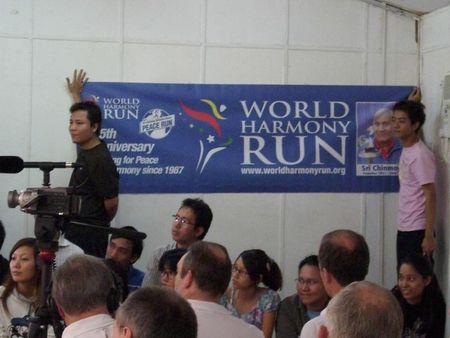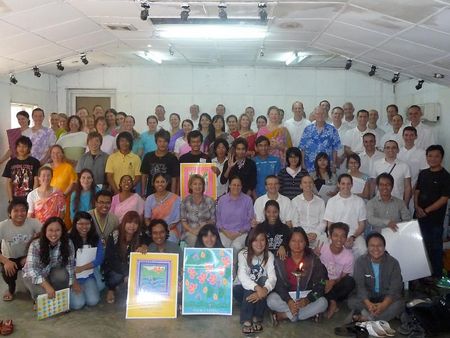 We all came together for a group photo.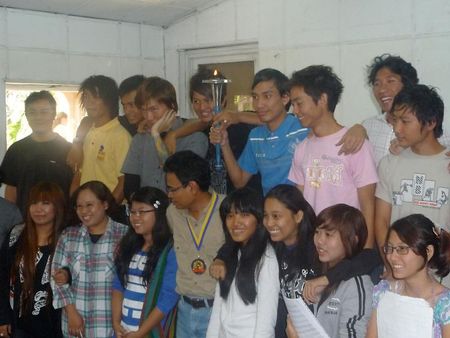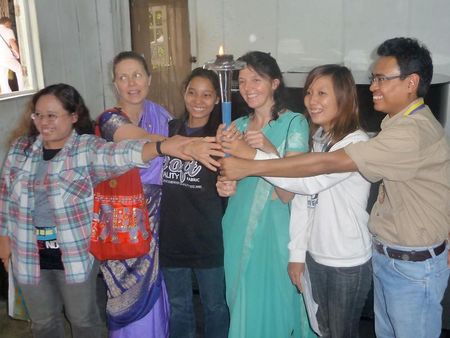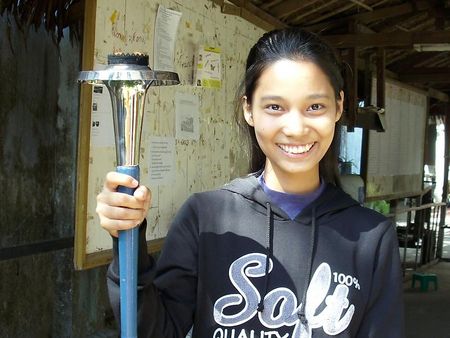 Everyone was eager to touch the torch.
---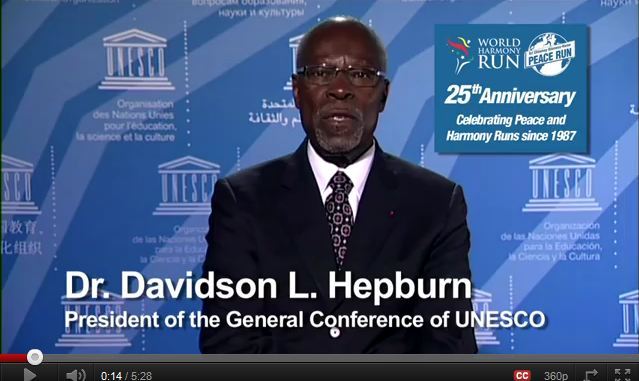 *New :  Video Message from Davidson Hepburn, President (2009 - 2011) of the General Conference of the United Nations Educational, Scientific and Cultural Organization (UNESCO): "World Harmony Run 25th Anniversary:Toward 2022 and a Oneness-World"   http://youtu.be/GGsXXWWFdGY 
Full Text of the 25th annversary message and link to 15 language informal Translations:
http://www.worldharmonyrun.org/25
---
or Click on language button for informal translations and link to separate youtube videos wth sub titles in varous languages
 See also: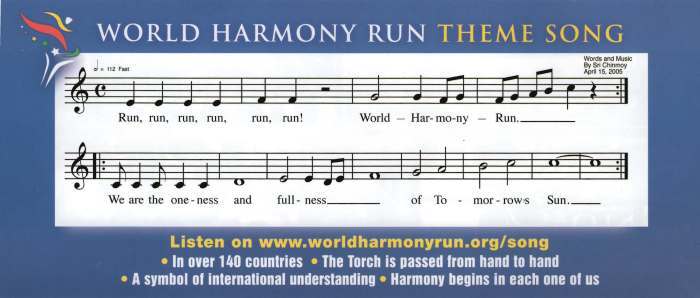 ---
Gallery: See more images!