Walk for Interfaith Harmony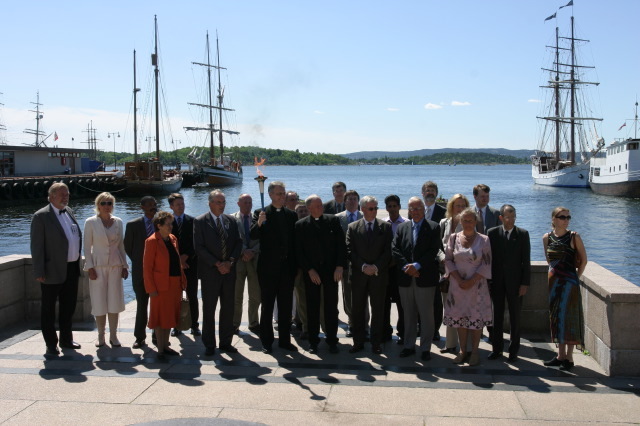 Leaders of Faiths, Governments and Civil Societies

Leaders of Oslo's major faiths line up with Ambassadors and dignitaries including the Vice President of Parliament, the Secretary-General of UNICEF and the Deputy Mayor of Oslo.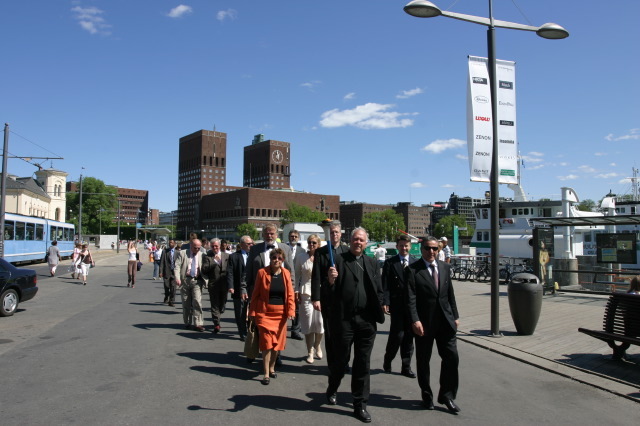 And They're Off!

The World Harmony Interfaith Walk begins at the Honnorbryggen. Deputy Bishop Olav Dag Hauge carries the torch, flanked by Ambassador Yahdih Bouchaab of Morocco.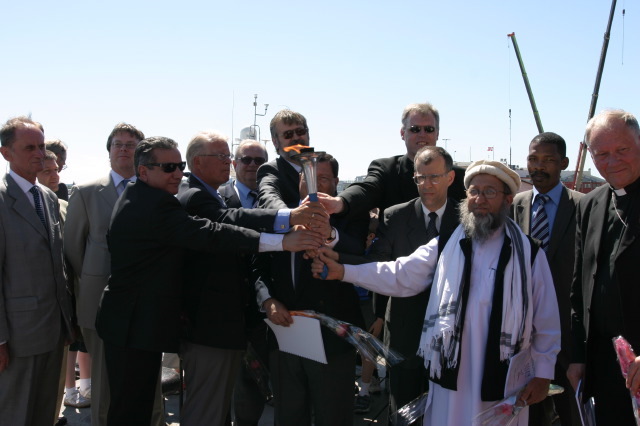 Dignitaries and Religous Leaders Hold Torch for World Harmony

Thirteen of the leaders present hold the Harmony Torch together, including Ambassadors and delegates from Ireland, Canada, Morocco, Denmark, the Czech Republic, Guatemala, the US and South Africa. Joining them were VP of Parliament Carl I Hagen, Imam Mehboob Ur-Rehman, P. Arne Kirsebom of the Catholic Church and Deputy Bishop of the Church of Norway, Father Olav Dag Hauge.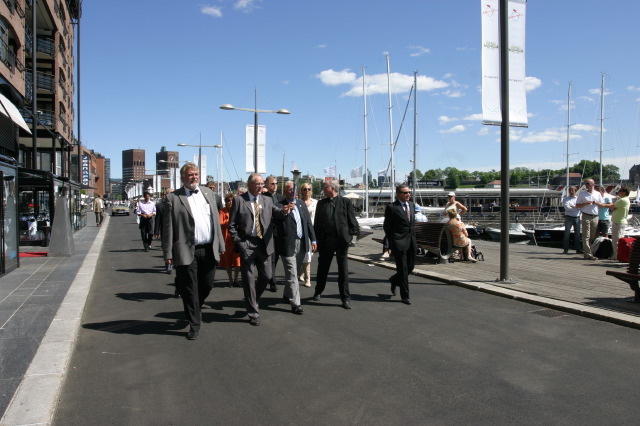 An August Gathering
Pal Moen, the head of Aker Brygge to whom we will forever remain grateful, is joined by dear friend Deputy Mayor Svenn Kristiansen, Parliamentary Giant Carl I. Hagen, Father Olav Dag Hauge and Ambassador Bouchaab of Morocco with P. Arne Kirsebom not far behind!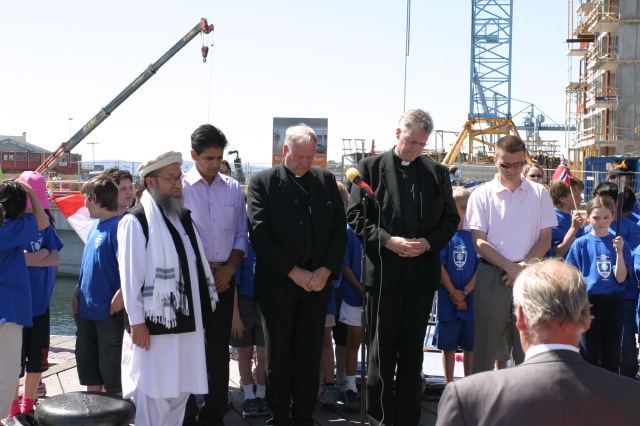 Leaders of Faiths Pray Together for Peace
Leaders of Oslo's major faiths pray together for peace and harmony.
---
Harmonemail:
You can send a message to the runners or read the messages.