South Africa July 1: Johannesburg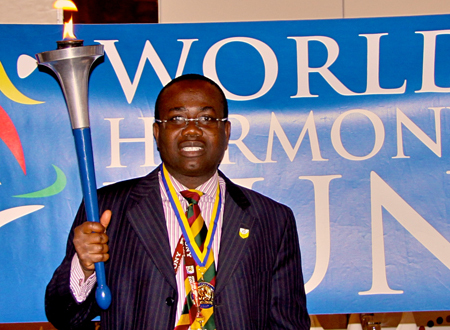 We were delighted to meet with Mr. Kwesi Nyantakyi, President of the Ghana Football Association, and present him with our World Harmony Run Torch-Bearer medal for his tremendous service to the Ghana Football Association as well as being an ambassador for United Against Malaria. Mr. Nyantakyi has been a leader inspiring African football heroes to champion the cause and help put an end this disease.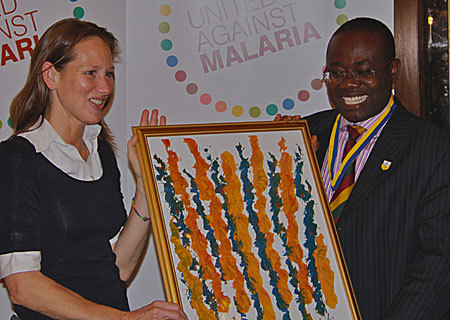 Ms. Vilupti Barrineau presents a "World Harmony" themed painting by founder Sri Chinmoy to GFA President Kwesi Nyantakyi.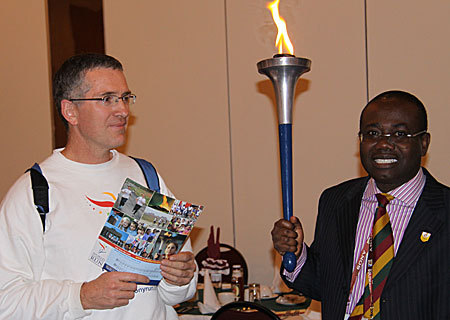 President Nyantakyi was very encouraging and made sure he met with all the World Harmony Run team - he is seen here with South African Coordinator Abhijatri Robinson.
---