Uganda 15 November: Kampala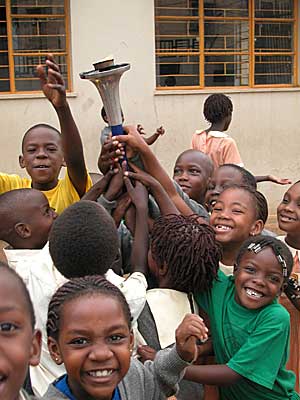 It has been a joy to be a part of the Uganda team as the World Harmony Run expands its embrace of East Africa. While the World Harmony Run is actually a project huge in scope, covering well over 80 countries this year, our team in Kampala was comprised of only two people with a simple dream. We wanted to link the children of Kampala in a symbolic way with the children around the world who share the pure and powerful feeling that a world of harmony is possible and already real - in their own hearts.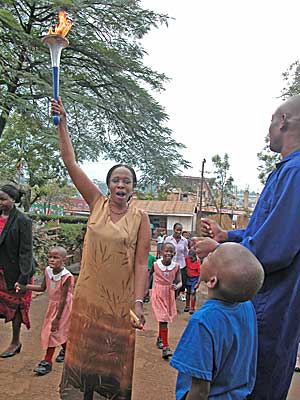 The city of Kampala welcomed us immediately as we began scouting missions around the city to drum up interest in the Run. Our first two stops, City Parents' School and Kampala City Parents' School, both opened their doors to the simple offer we made to share this project with their students.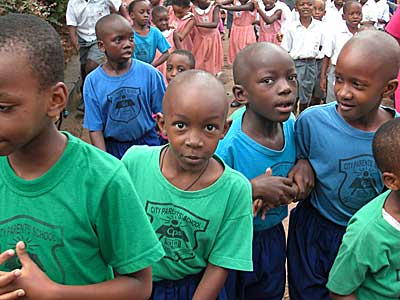 Mr. Waala Patrick of City Parents School held a special assembly early in the morning. Even though it was exams day for many of the students there, the students were cheerful as they began their day by singing familiar songs. We were amazed at how 900 children could sing and recite together, stand in lines and focus on their presenters. After singing and shaking their bodies to the Shaky Shaky, they learned well the World Harmony Run theme song, composed by the founder of the Run, Sri Chinmoy.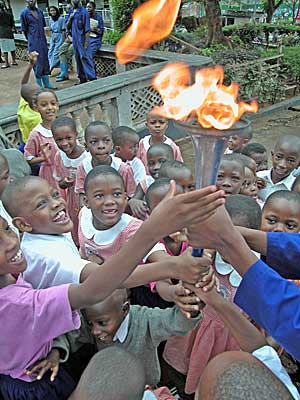 After a brief introduction to the Harmony Run, students on stage passed the Harmony Torch and offered silent prayers and visions of good things in the world. As they filed out to take their tests, each student had an opportunity to hold the torch as well.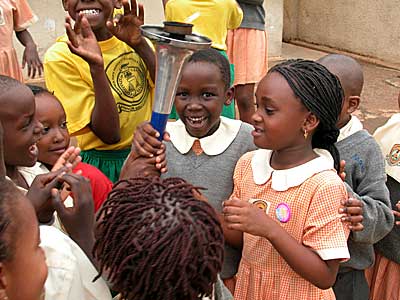 Soon afterward we brought the torch to a school down the road, Kampala City Parents' School. There we were warmly greeted by a hundred children who knew our song and sang it while running in place. Their music instructor, Mrs. Nabbosa Lydia, had taught it to them on very short notice.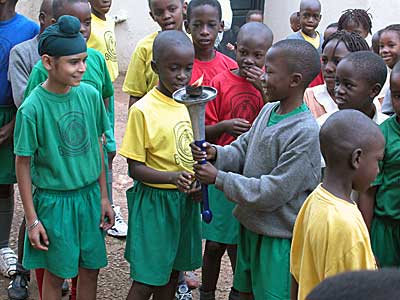 The students were happily surprised by the opportunity to run around the school with the torch, and they were happy also to see their own headmaster, Mr., Bbala Kawamara, running with them.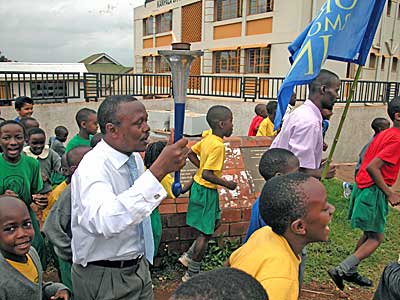 This school really embraced the opportunity to participate in the World Harmony Run.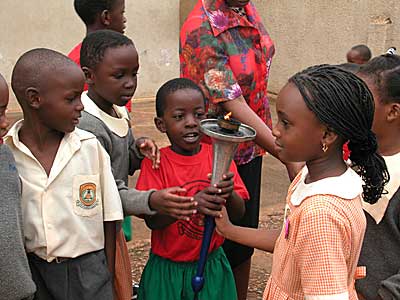 They not only gave time for the ceremony but also opened their classrooms to us and supplied 6 volunteers to create a team which would carry the torch from Kampala to Jinja that weekend.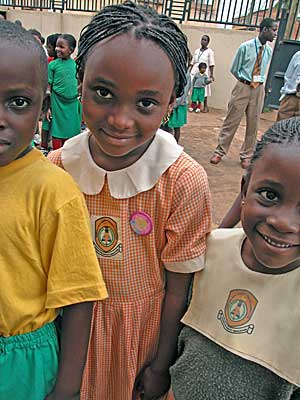 We were impressed by the dynamism of this school as they responded to our reaching out to them by reaching out again to us. We hope something fruitful will grow in this place.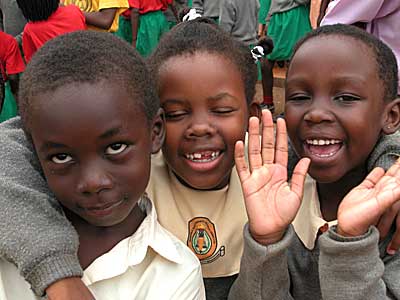 ---