Bosnia 12 August: Doboj - Kozarac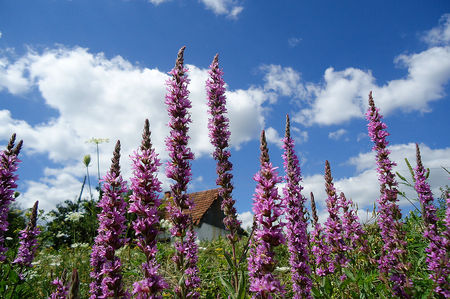 We left Doboj and we enjoyed the beautiful countryside of the Republic of Srpska...
As we reached Prnjavor, a group of kids welcomed us...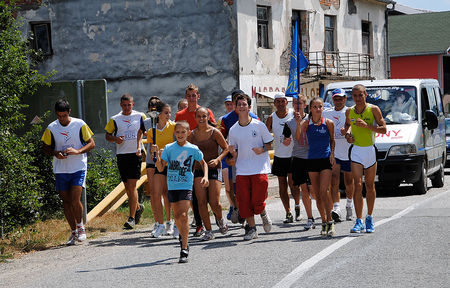 ...together we ran into the city...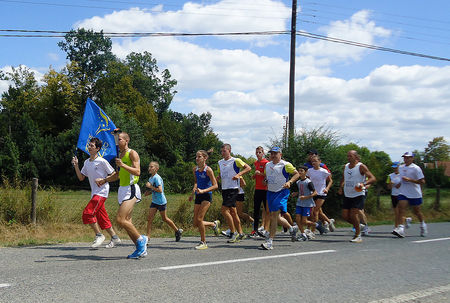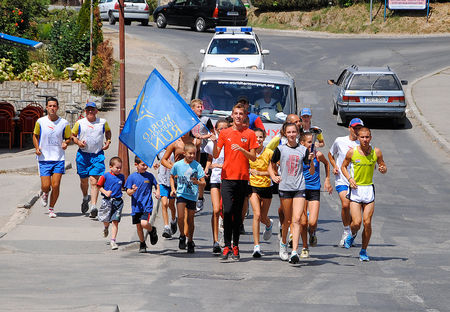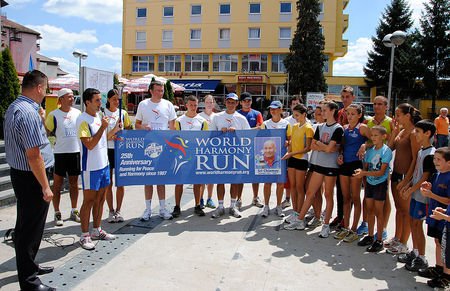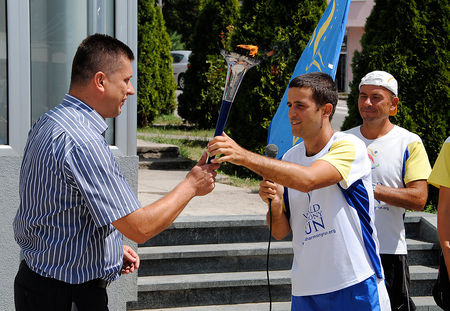 The city representative received the torch...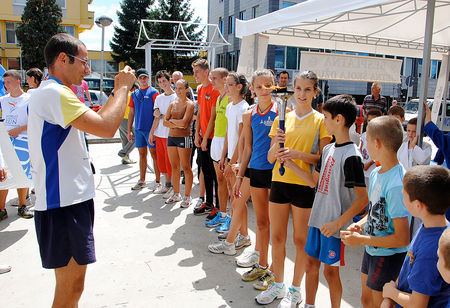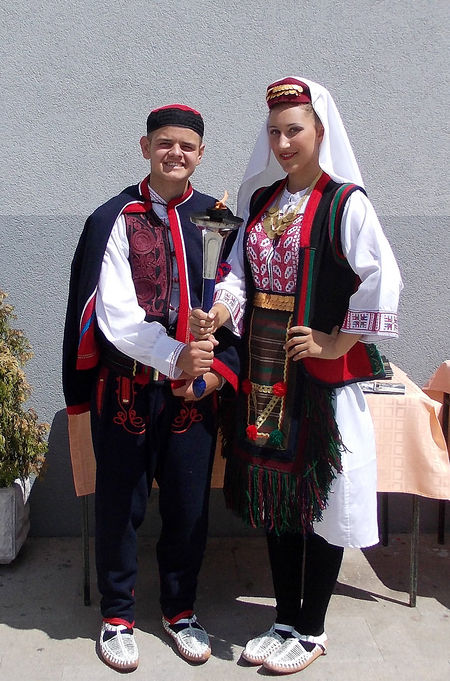 ...a traditional welcome...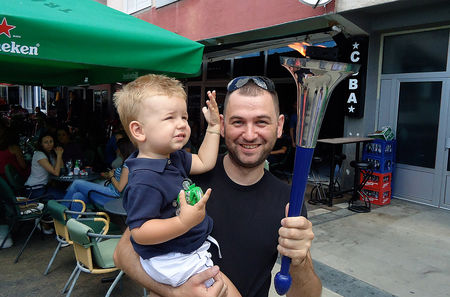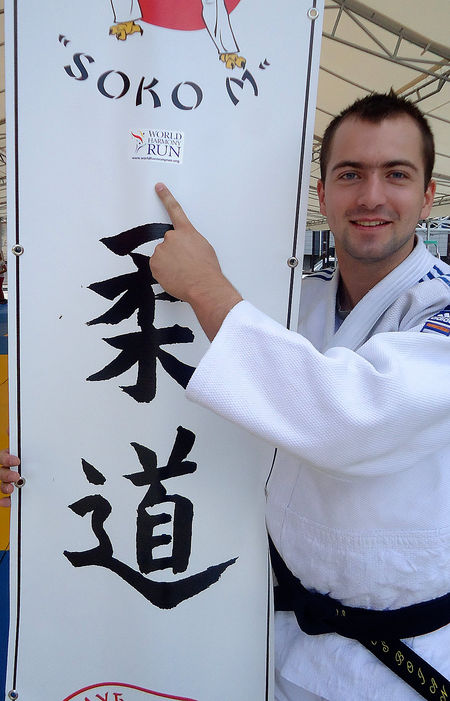 ...the Judokas presented a nice program...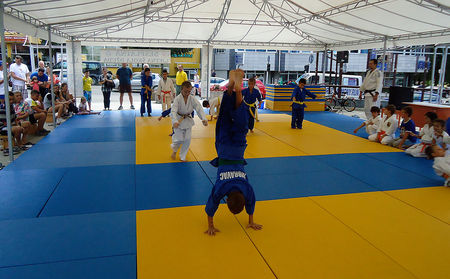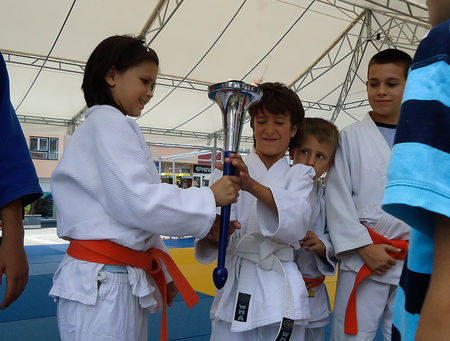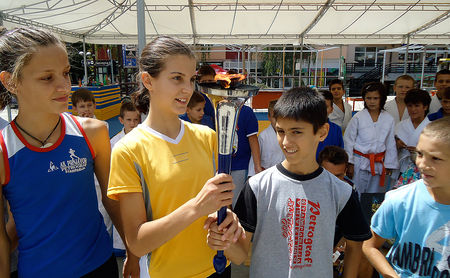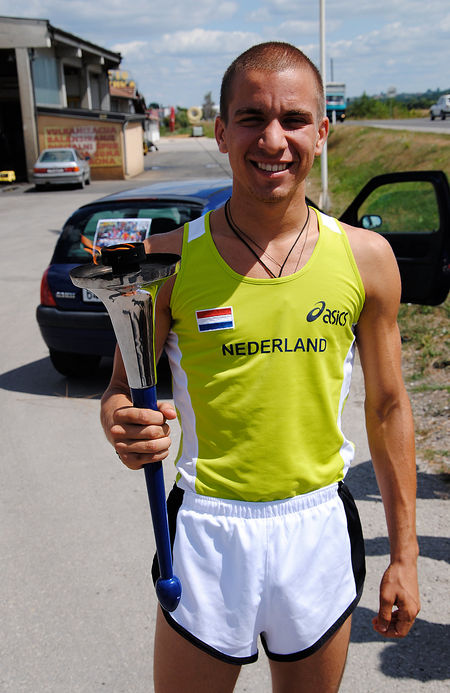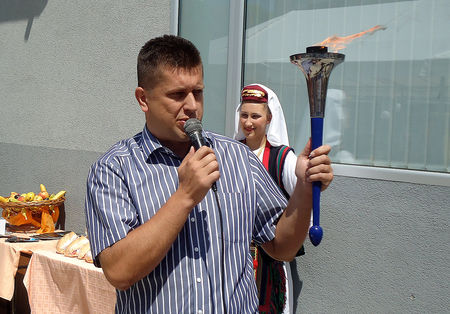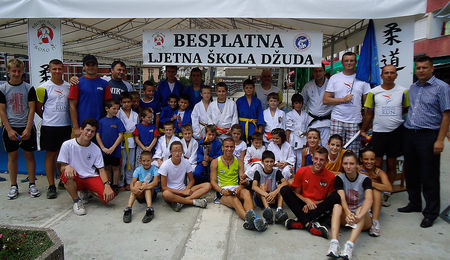 Thank you Prnjavor for the warm welcome!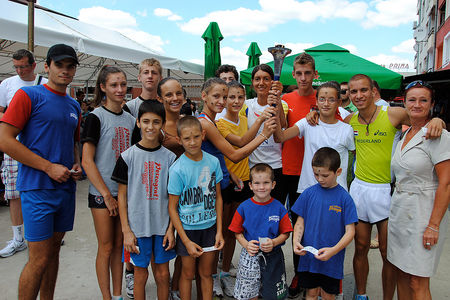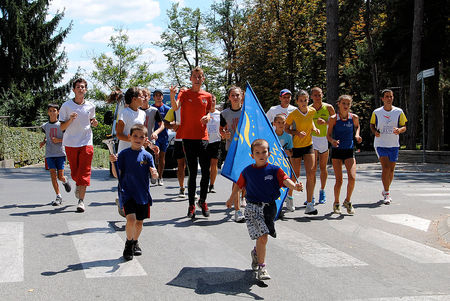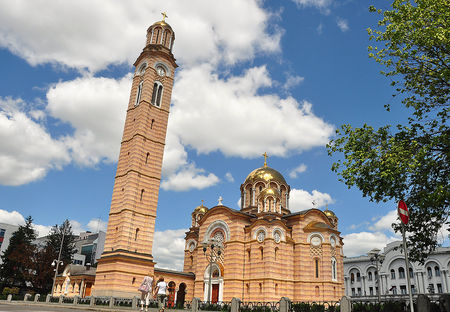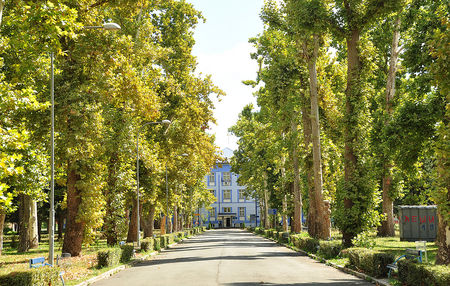 ...we reached Banja Luka and were welcomed at the University...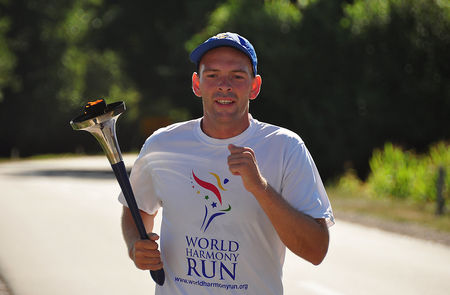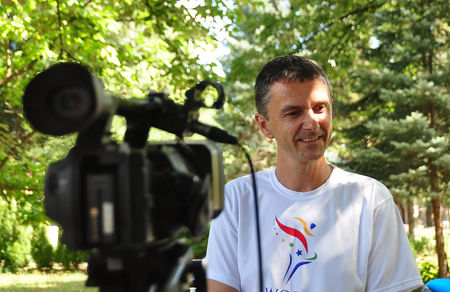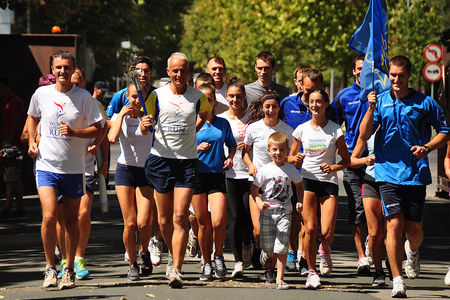 ...a group of local athletes joined us for the final meters...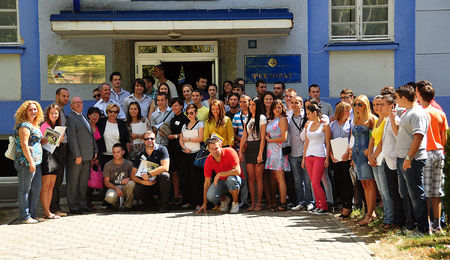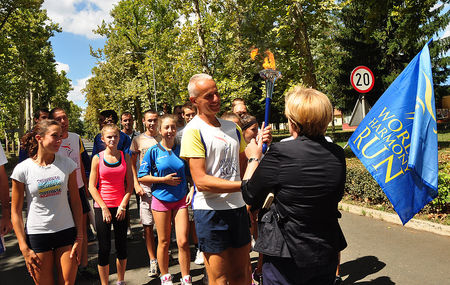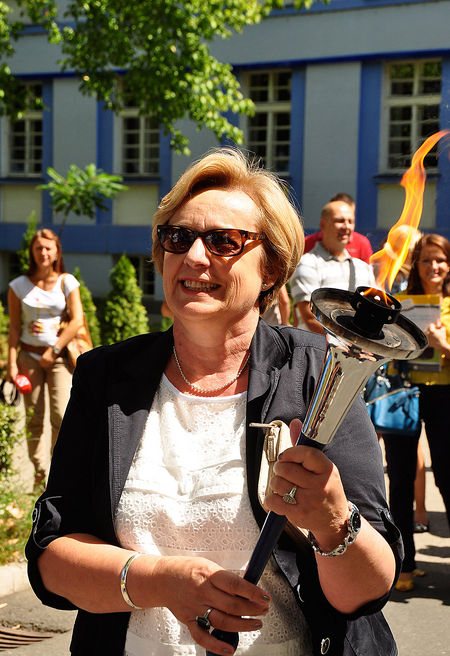 Mrs. Nada Tešanović mr, Minister of Family, Youth and Sport, welcomed us with kind words...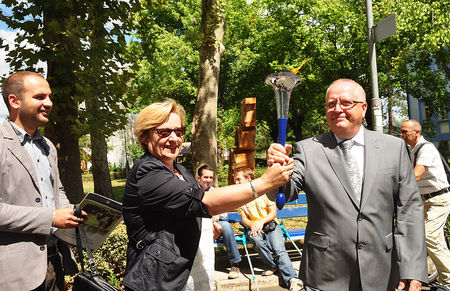 ...she passed the torch to Prof. Dr. Jasmin Komić, Minister of Science and Technology...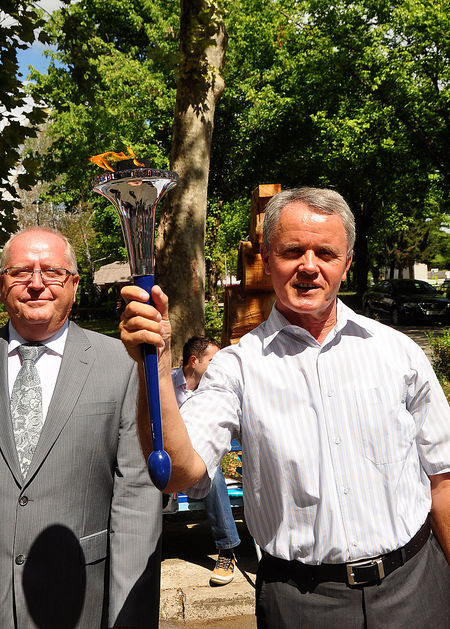 Dr. Stanko Stanić, Rektor of the University of Banja Luka...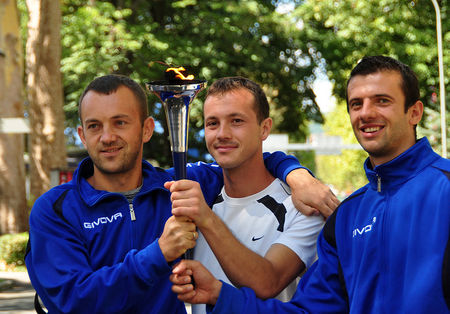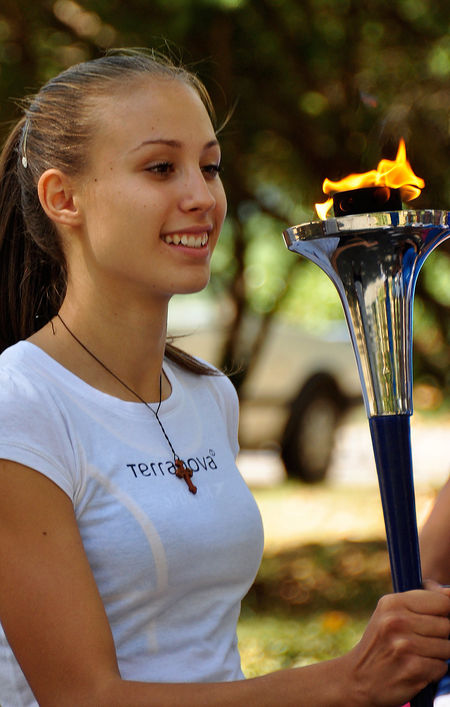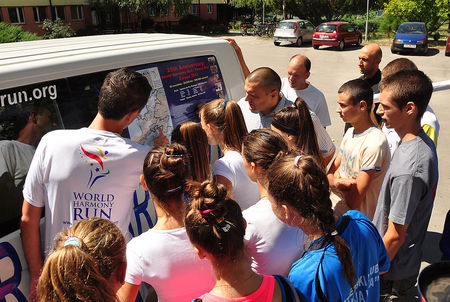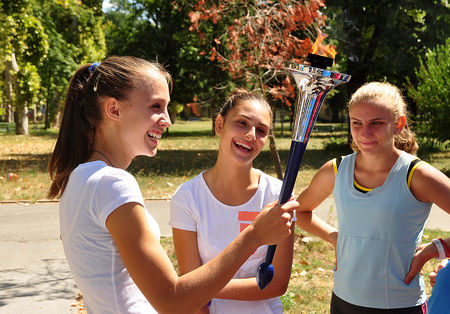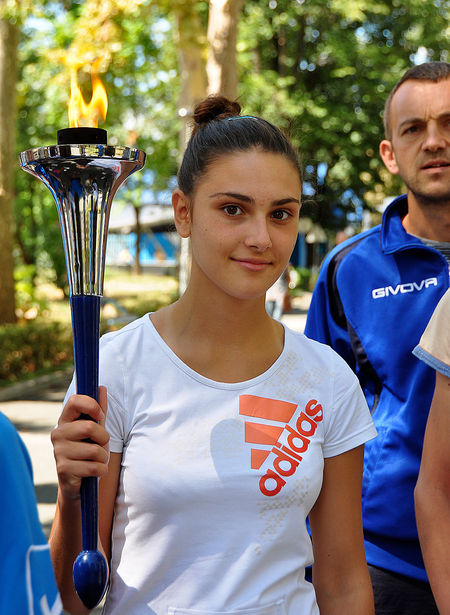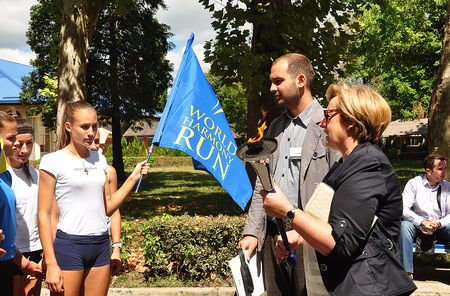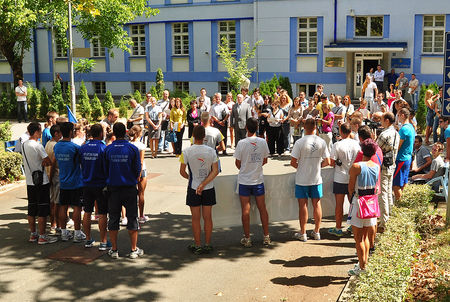 Lots of students were present as there was a special symposium in process...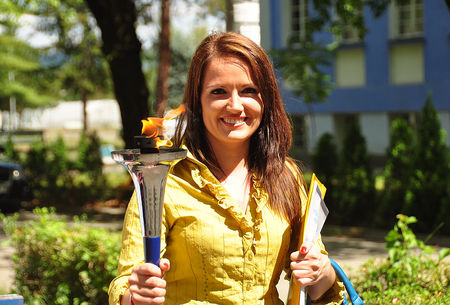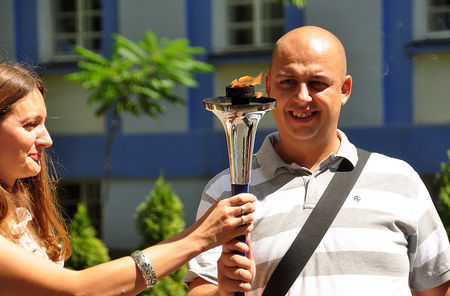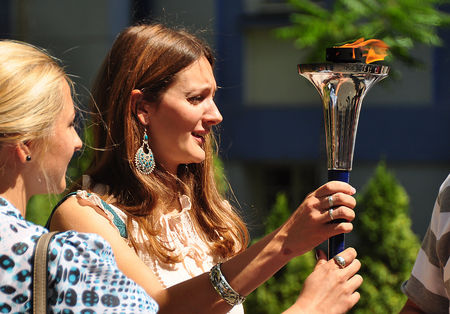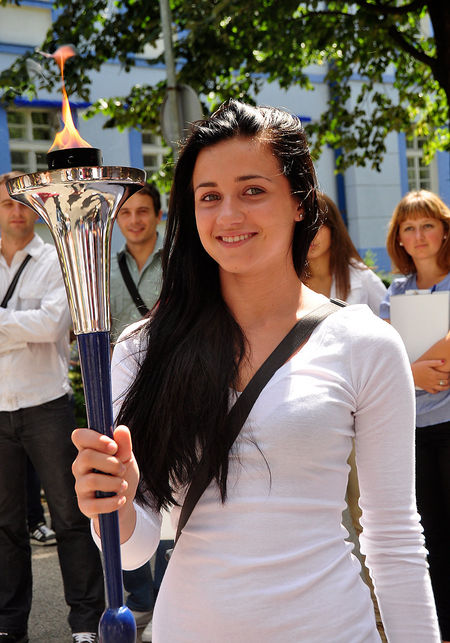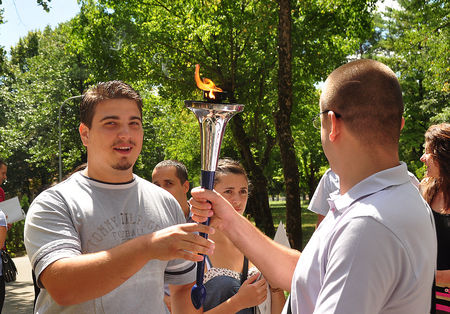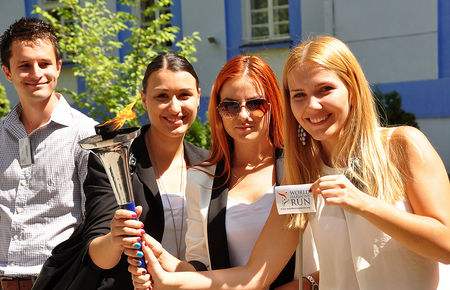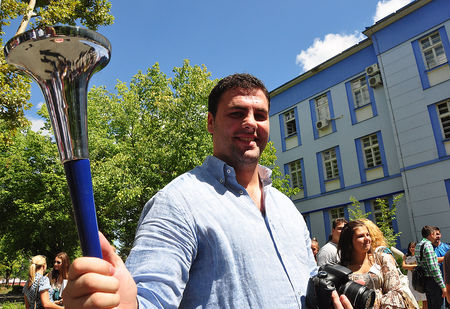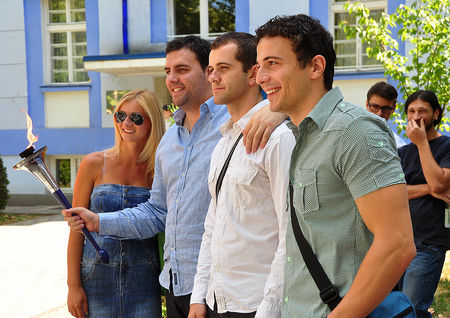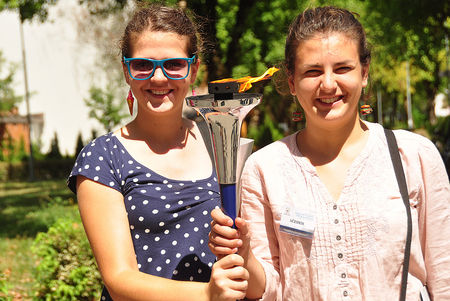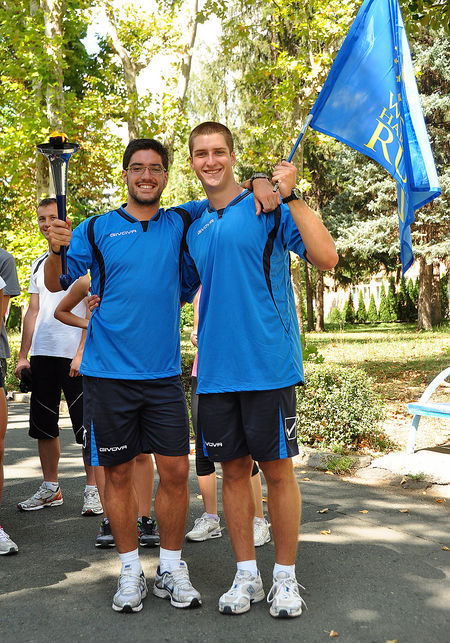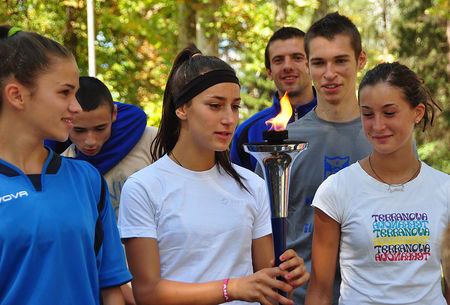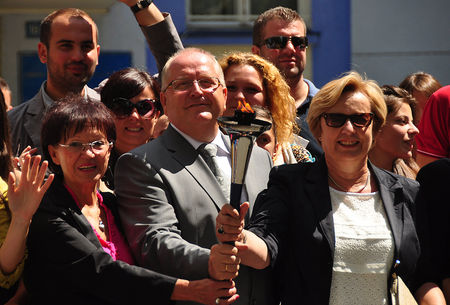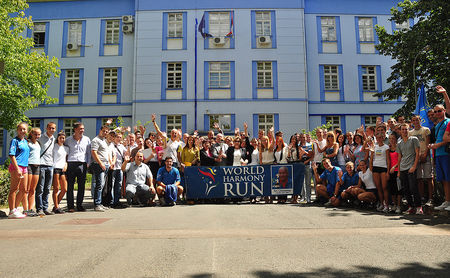 Thank you Banja Luka for the inspiring meeting!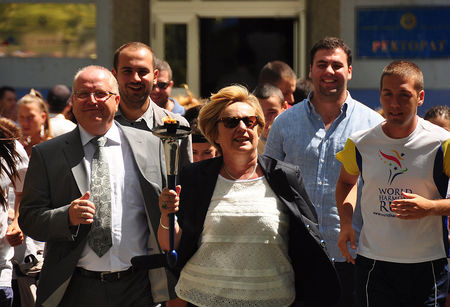 The ministers enjoyed a dynamic Run for Peace and Harmony!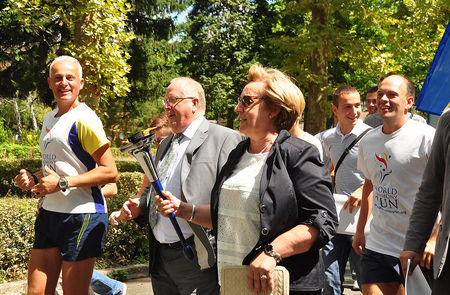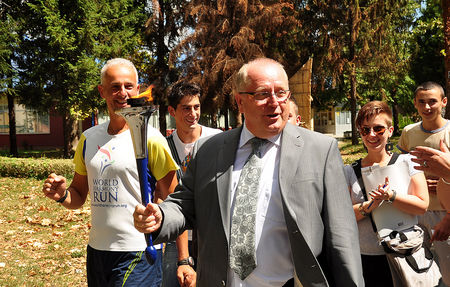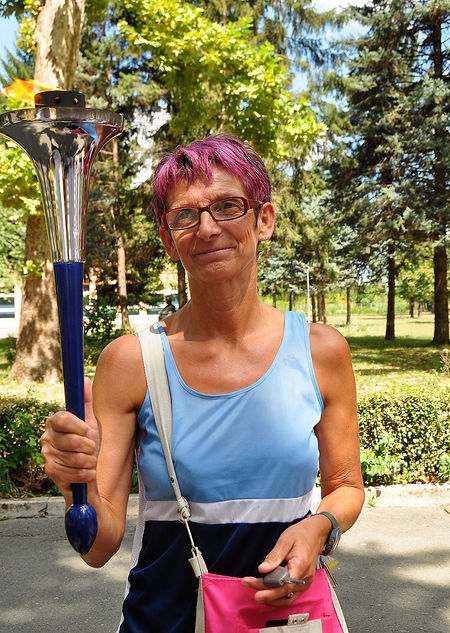 Cheers to the Athletic Club Banja Luka!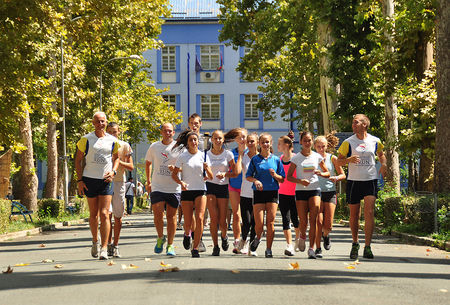 ...we sprinted with the athlets: some of them were national record holders. We looked pritty bad...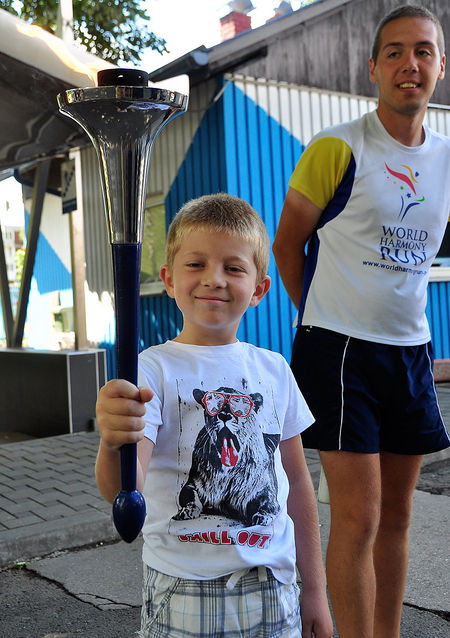 ...little Luka...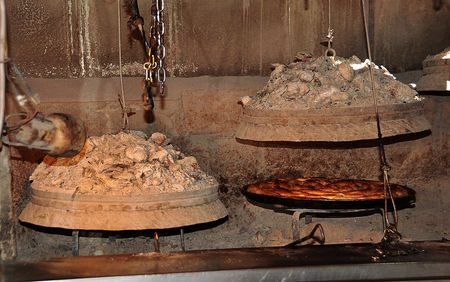 ..traditional Balkan food: Burek!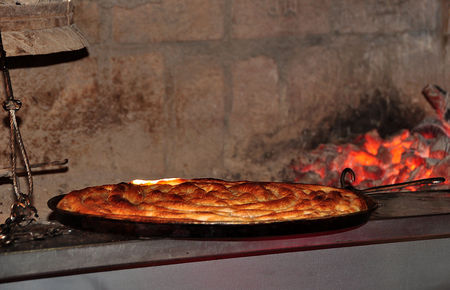 ...prepared on an open fire...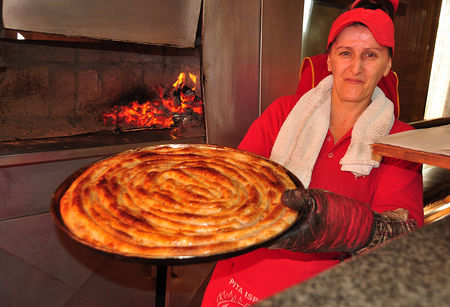 ...and served fresh and warm...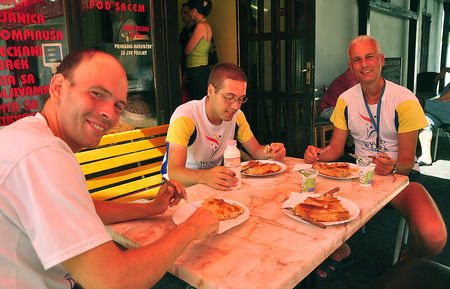 ...you can't stop eating!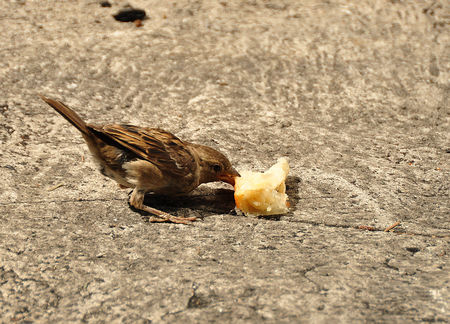 ...nobody can resist...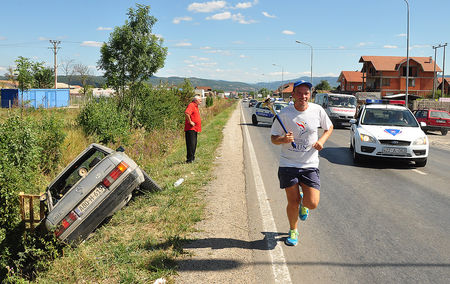 ...we didn't do it...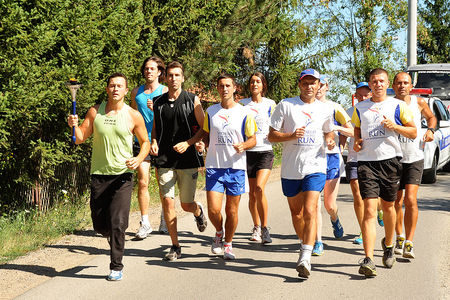 ...in the afternoon we passed one of our runners home.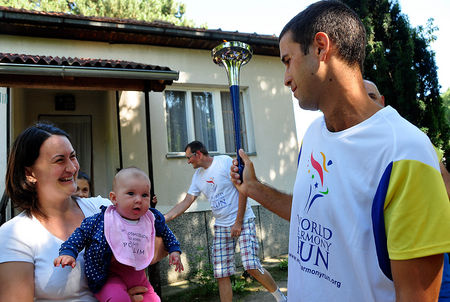 Mladen's family gave us a hearty welcome...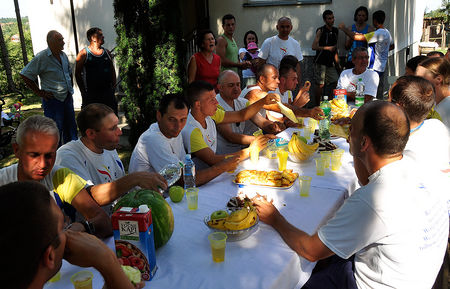 ..and great food!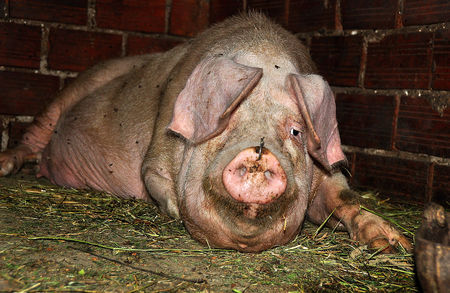 ...thats what we call a pig!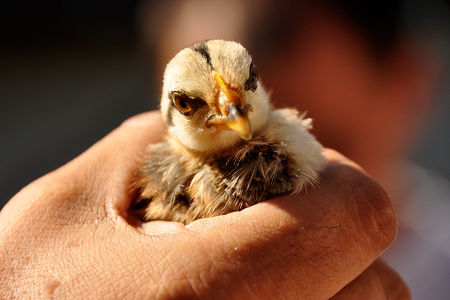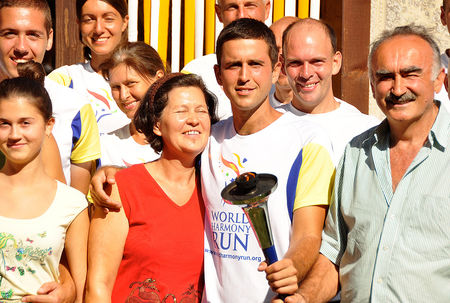 Thank you for the nice time, Vujaklija's!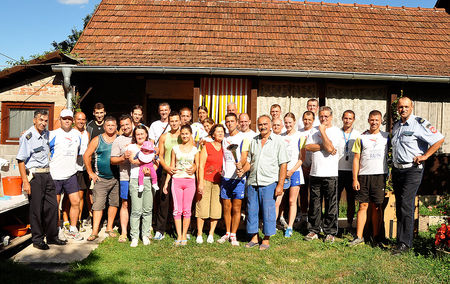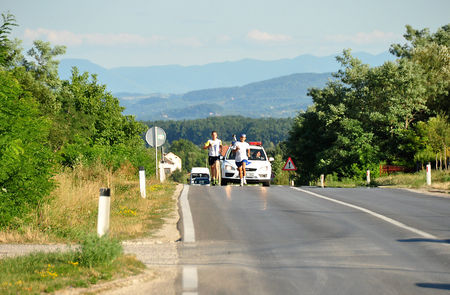 ...the final km' for the day...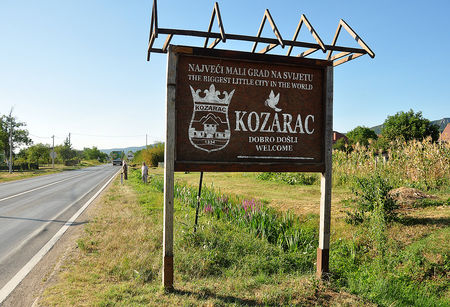 ...we reached Kozarec...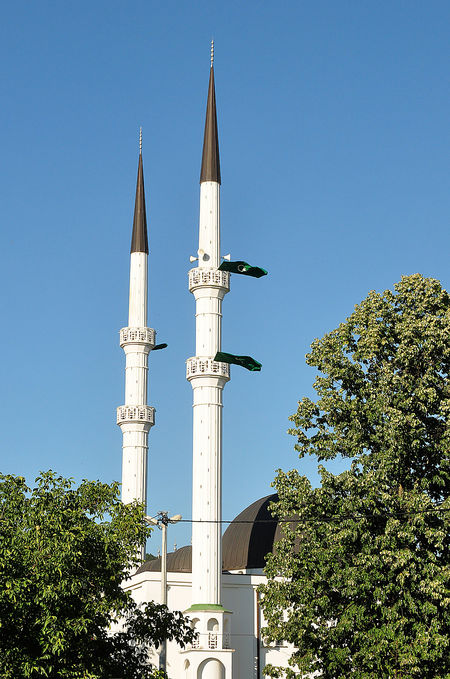 ---
Distance: 135 km
Team Members:
Dipavajan Renner (Austria), Sandro Zincarini (Italy), Sumahat Strohn (Germany), Vladimir Ilyasov (Russian Federation), Barbora Tabackova (Slovakia), Mladen Vujaklija (Croatia), Dennis Gribok (Luxembourg), Sukhada Korshunova (Russian Federation), Daniel Ignovski (Macedonia), Roos de Waart (Netherlands), Namitabha Arsic (Serbia), Veljko Antic (Serbia), Dragan Nikolic (Serbia), Chanakhya Jakovic (UK), Bosnian runners
Harmonemail:
You can send a message to the runners or read the messages.
Gallery: See more images!