Canada 30 April: Calgary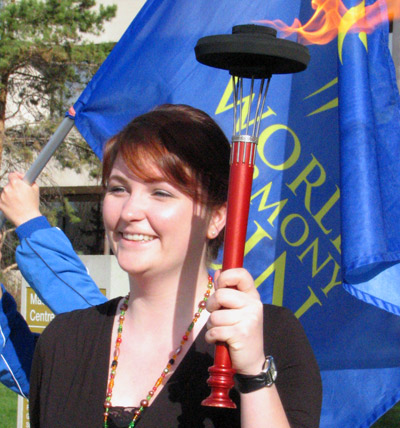 Mount Royal College President Dr. David Marshall and staff offered us an enthusiastic and warm-hearted welcome, as did Chancellor Joanne Cuthbertson of the University of Calgary and Laura Larson from the Alberta College of Art and Design. We were happy to receive these endorsements, which were acknowledged by the local media.
Le président du Collège Mount Royal, Dr. David Marshall et son personnel, nous ont offert un accueil chaleureux et enthousiaste, tout comme celui de la chancelière Joanne Cuthbertson de l'Université de Calgary et Laura Larson du Collège "Alberta College of Art and Design". Nous étions enchanté de recevoir ce support privilégié, qui a fait les manchettes des média locaux.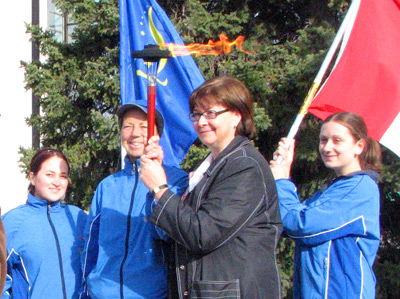 Chancellor Joanne Cuthbertson, University of Calgary
La chancelière Joanne Cuthbertson, Université de Calgary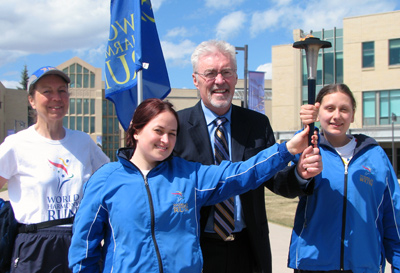 President Dave Marshall, Mount Royal College
Le président Dave Marshall, Collège Mount Royal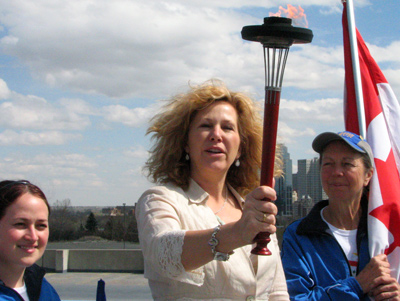 President of Advancement Laura Larson,
Alberta College of Art and Design
La présidente à la Promotion Laura Larson,
Collège Alberta College of Art and Design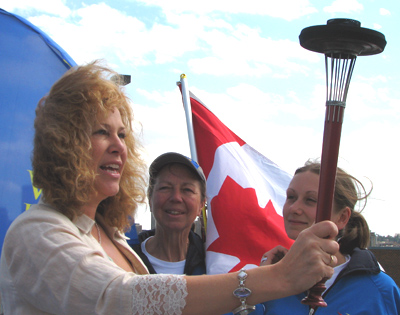 Sharing the message of harmony with children is something we love. There were roughly 400 young students at Nellie McClung Elementary School who ran with the torch and shared in Harmony Run activities.
"Partager le message d'harmonie avec les enfants est quelque chose que nous adorons". Environs 400 élèves de l'école élémentaire Nellie McClung ont couru avec le flambeau et participé à d'autres activités de la Course de l'harmonie.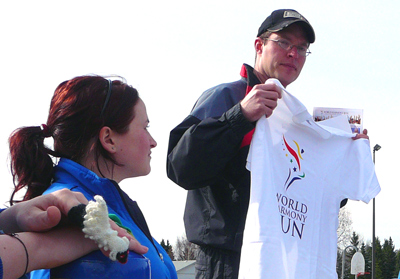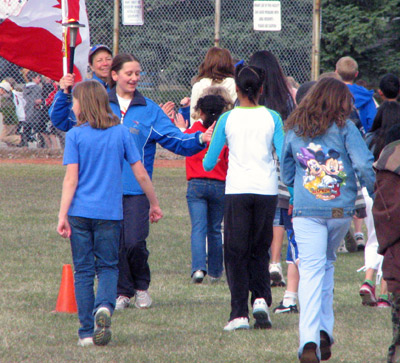 Alternative Secondary School was a walk in the park, literally! We had inspiring conversations with these expressive and independent students, who invited us to a nearby park to add their heartfelt contributions to the torch.
La rencontre à l'école Secondaire Alternative prenait littéralement la forme d'une agréable marche dans le parc avoisinant, où nous avons pu nous entretenir avec les étudiants à la fois expressifs et autonomes. Ceux-ci n'ont pas manqué d'offrir leur émouvante contribution en exprimant leur sentiment de ce que représente le flambeau de l'harmonie.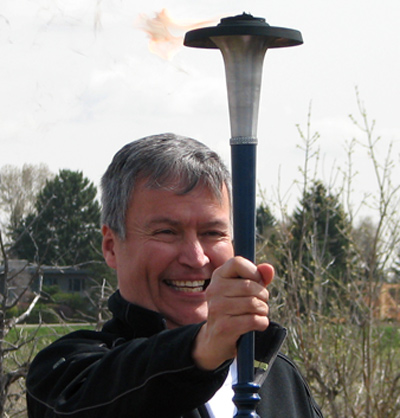 John Fischer, Principal of Calgary Alternative High School
John Fischer, Directeur de l'École Secondaire Alternative de Calgary.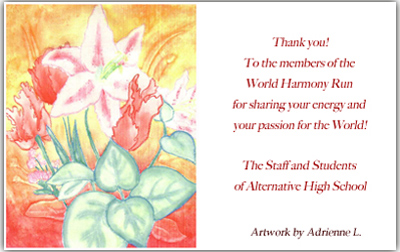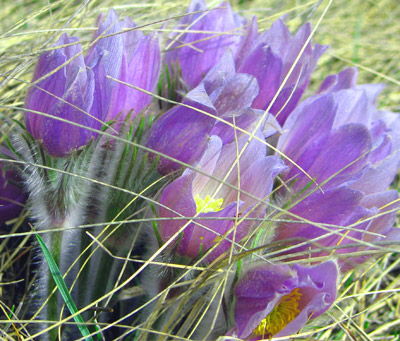 A very special thank you to Best Western Calgary Centre Inn for providing complimentary accommodations for the team for three evenings. The staff was welcoming and we really enjoyed our stay and the convenience of the great central location in the city.
Un merci bien spécial au "Best Western Calgary Centre Inn" pour avoir offert à l'équipe CHM des chambres de courtoisie pour trois nuits. Le personnel était accueillant et nous avons vraiment profité de notre séjour et des avantages de l'emplacement.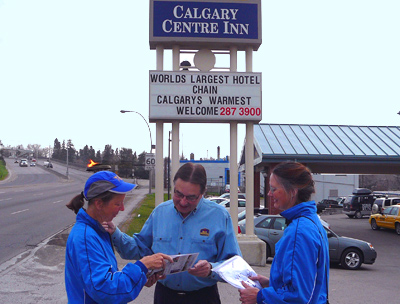 ---
Team Members:
-Karnayati Morison, Sarah Newton, Prapti Jensen, Caitlin Michael, Anastasia Pocotilo, Patricia Irwin
Harmonemail:
You can send a message to the runners or read the messages.