Indonesia 2 February: Manado
A short video of our experiences in Manado, Indonesia.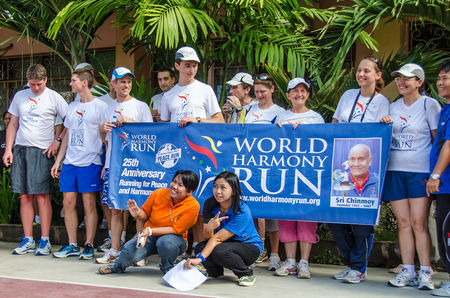 We began by visiting the Don Bosco Primary school.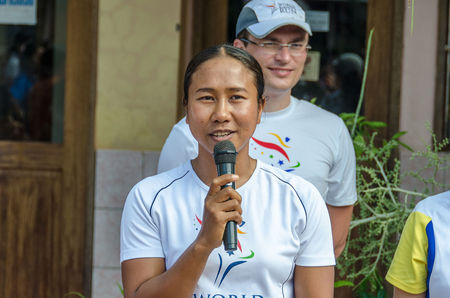 Kanyaka, from Bali, served as our MC and translator for the event.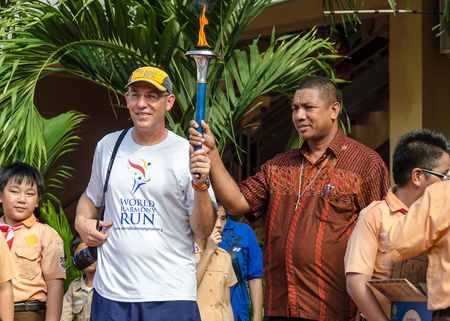 The principal very kindly arranged for our visit.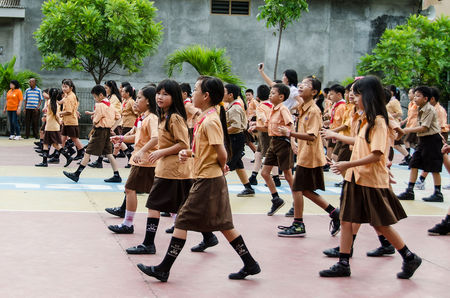 The students began by sharing with us the "chaka, chaka."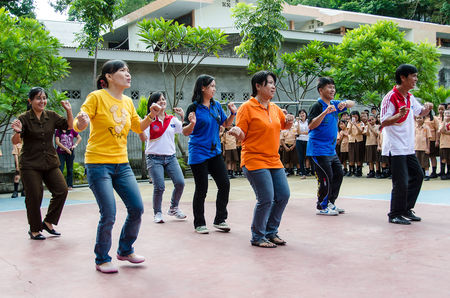 Even the teachers began dancing.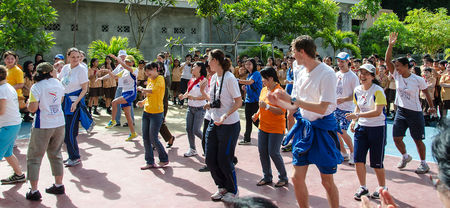 And of course we had to participate.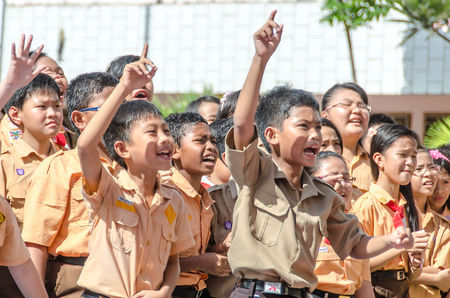 We played our country guessing game.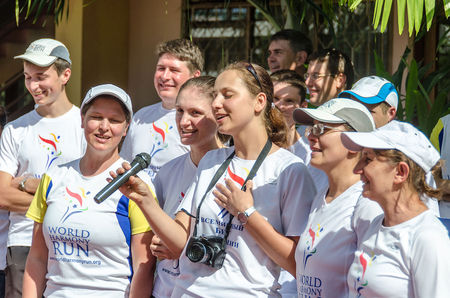 Our Russian team members sang "Moscow Nights."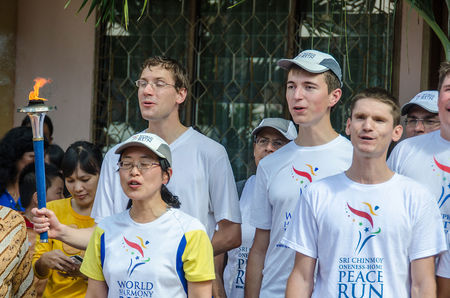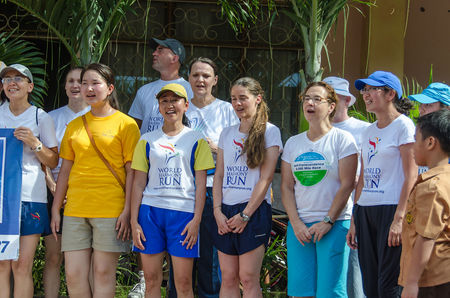 We performed our World Harmony Run song.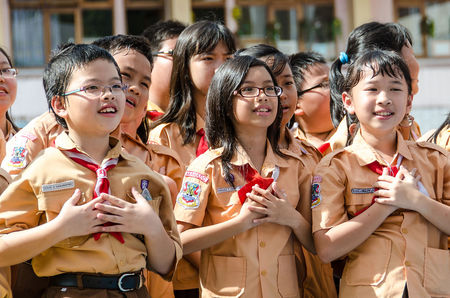 And we shared the actions that go with the song.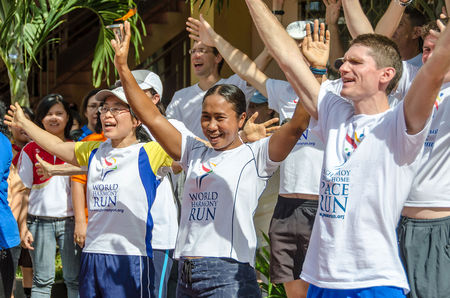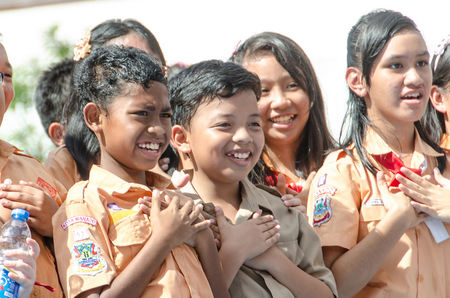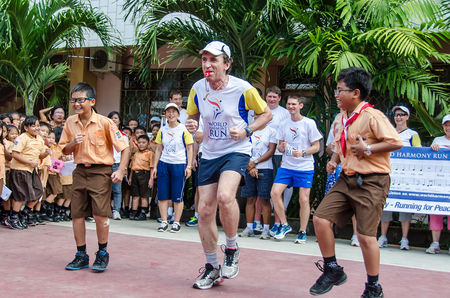 Vladimir the mime had lots of fun with two "volunteers."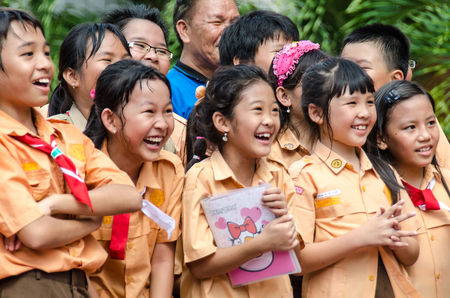 Much to the amusement of their class mates.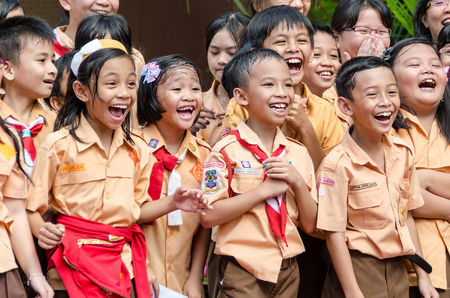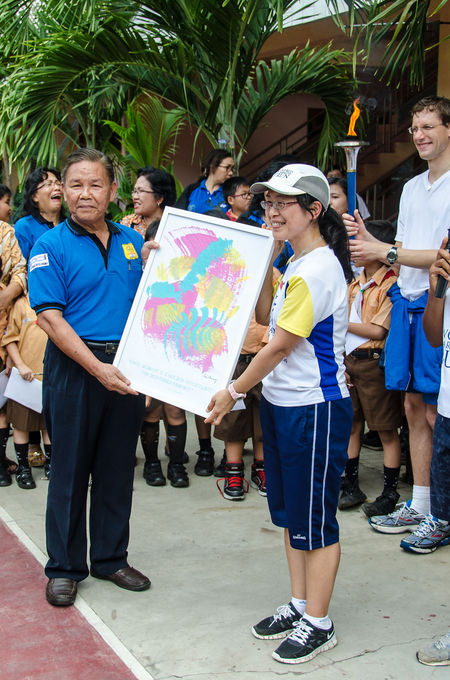 Harashita from Japan presented one of Sri Chinmoy's paintings.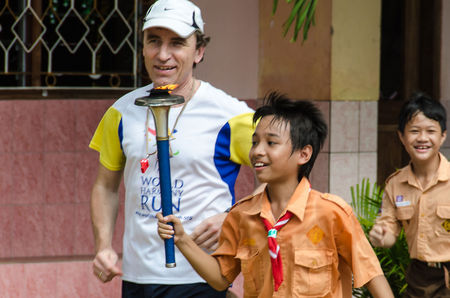 Then we went for a run around the school.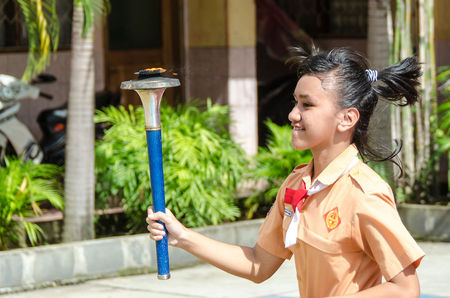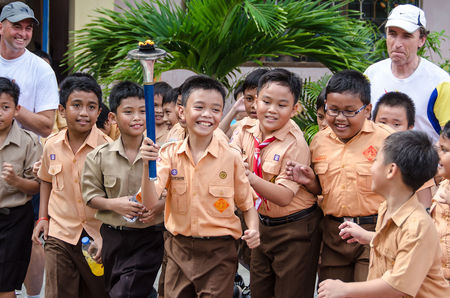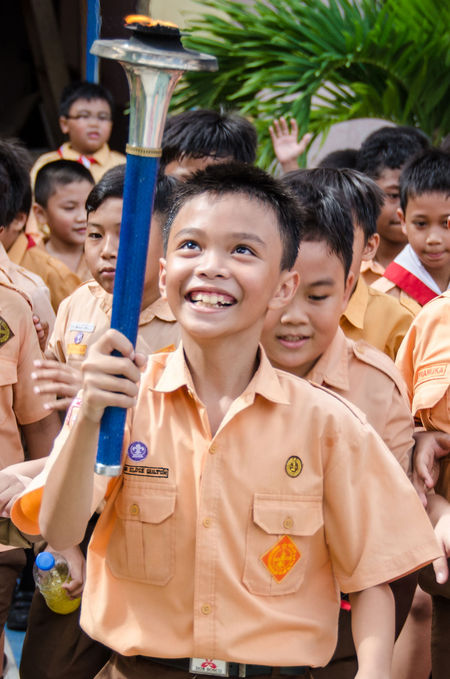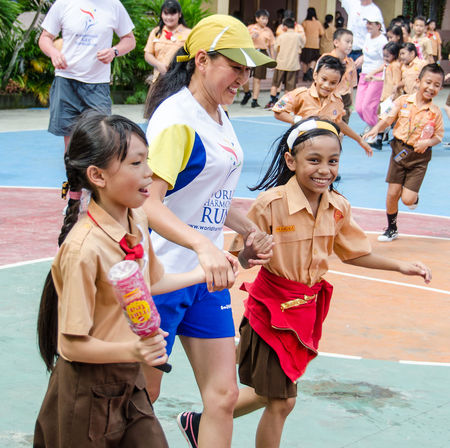 Mongolia meets Indonesia.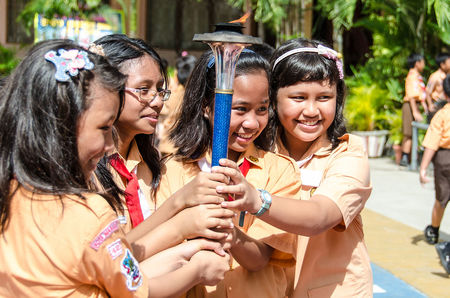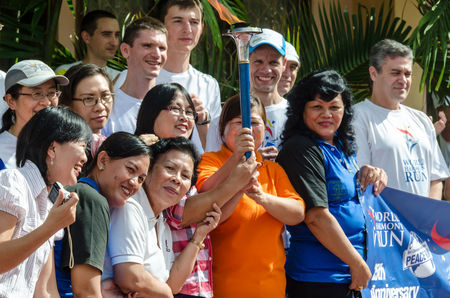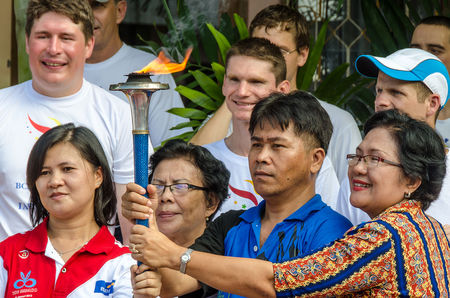 The teachers were also very enthusiastic.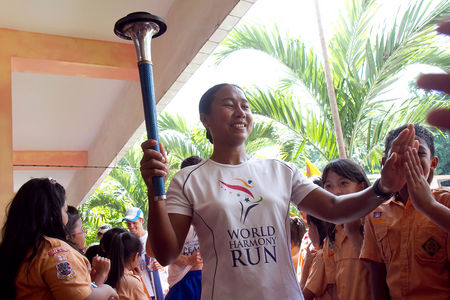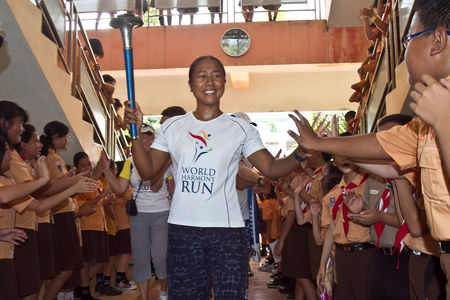 Kanayaka leads out the team through the "high-five" guard of honour.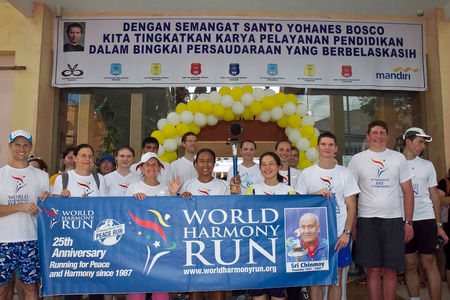 Leaving Don Bosco Primary.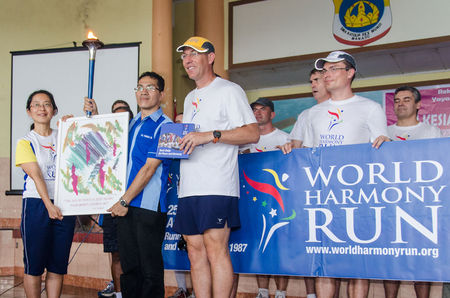 Next we visited Rex Mundy High School.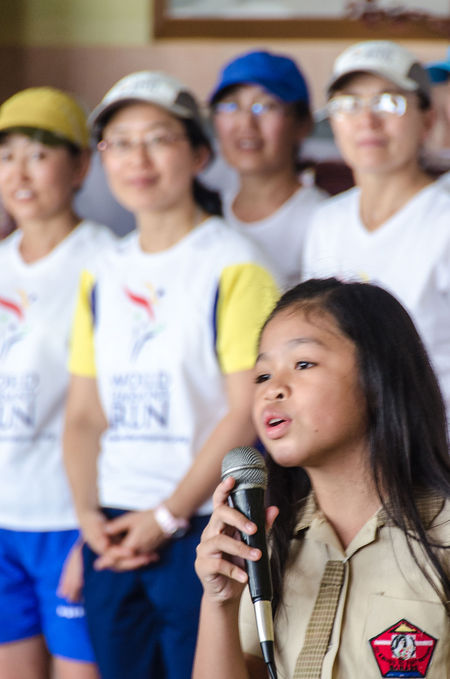 The students had prepared some wonderful songs for us.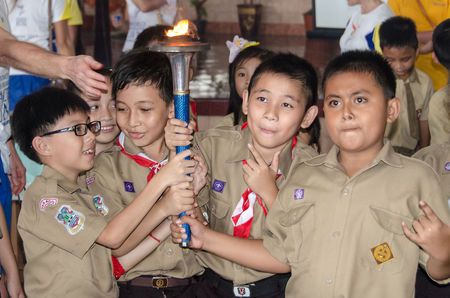 We made sure everyone held the torch.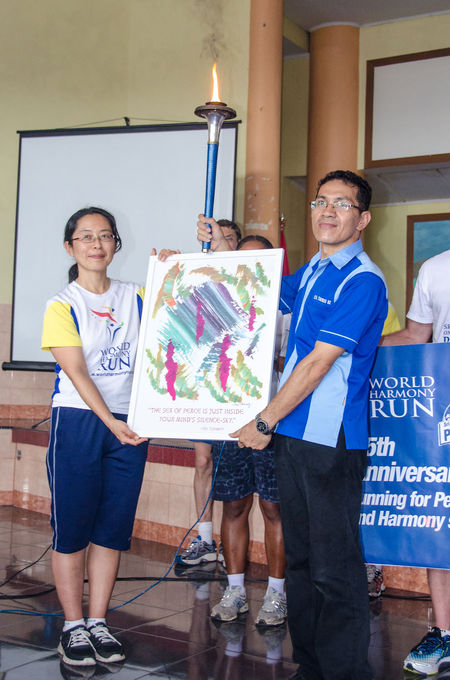 We presented one of Sri Chinmoy's paintings which had the quote - "A sea of peace is just inside your mind's silence sky."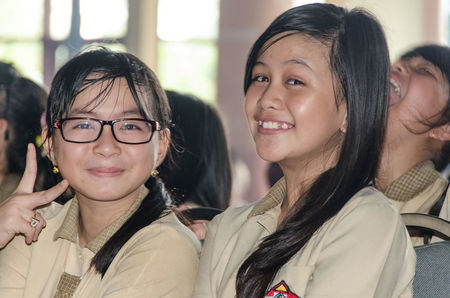 As we were indoors we had a chance to show our video to the students.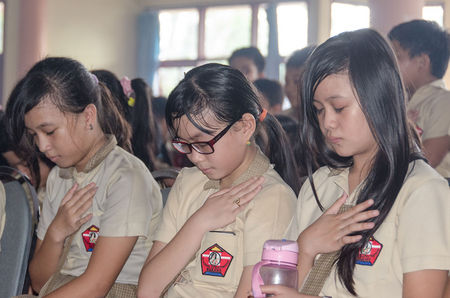 Observing a moment of silence.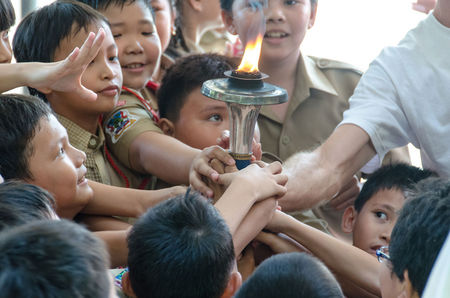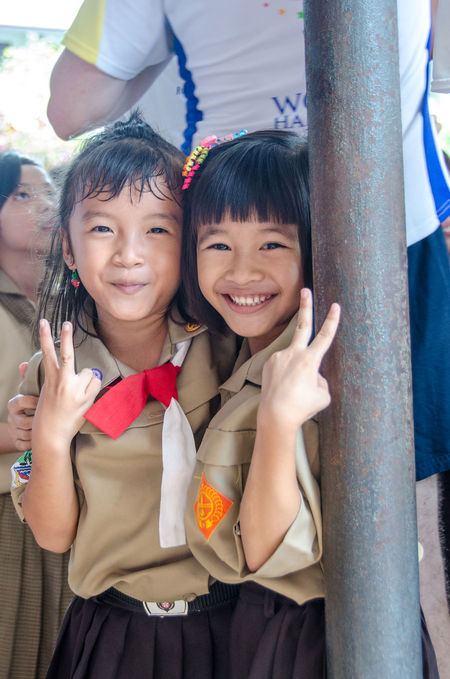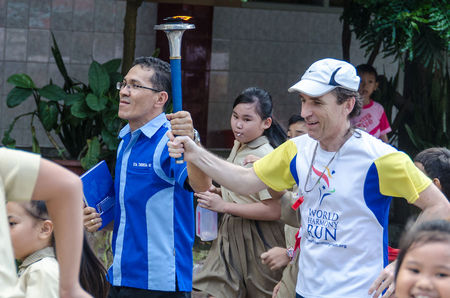 We did lots of laps around the school yard.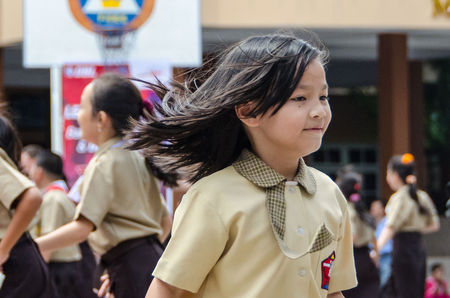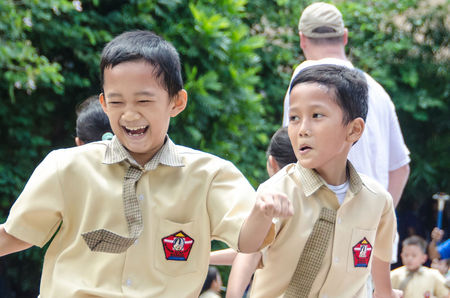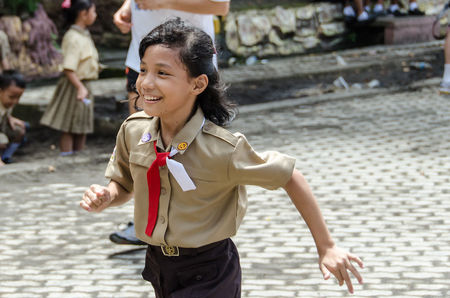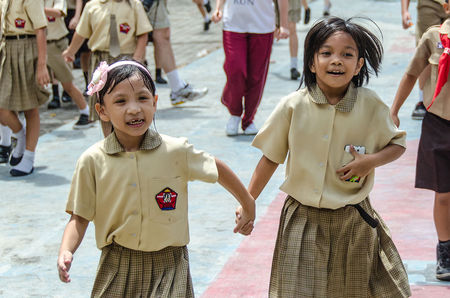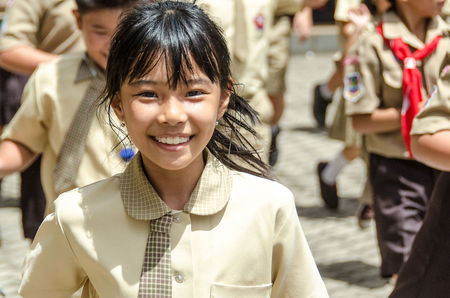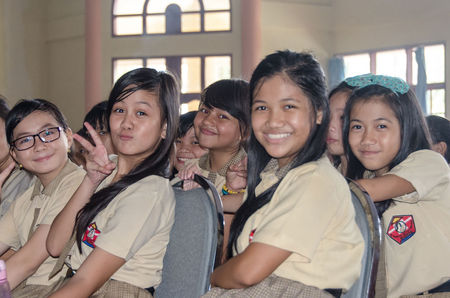 Thank you to the children of Manado for sharing with us your wonderful hearts.
---
Gallery: See more images!