Kenya 13 November: Kapenguria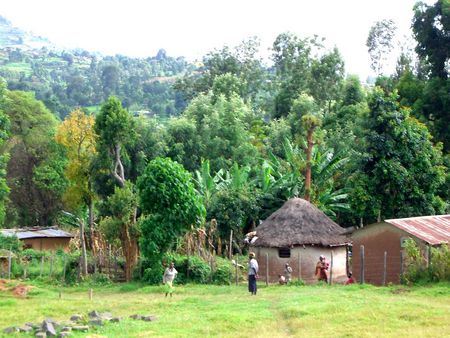 Finally returning to Kenya, the World Harmony Run team was blessed with the opportunity to visit an old friend, a world server and lover of peace, Tegla Loroupe.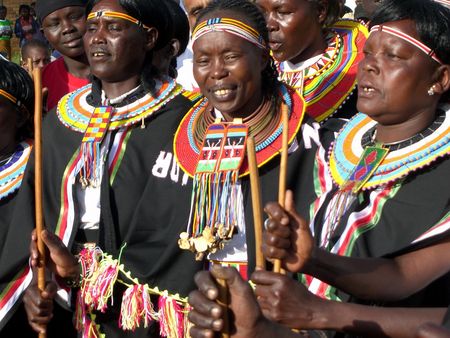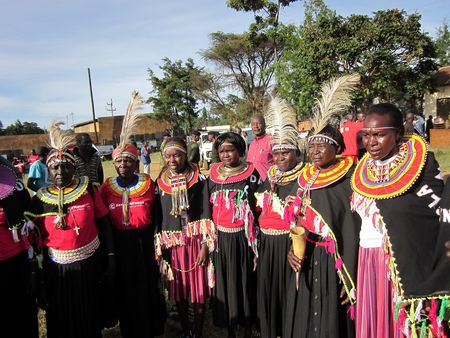 In her town of Kapenguria, she has given herself completely to bringing peace and harmony to her community.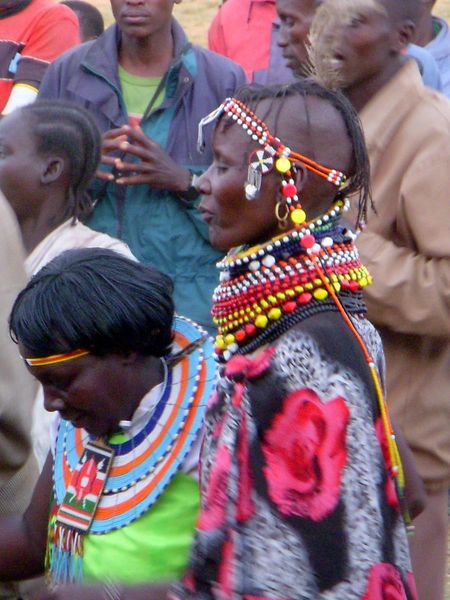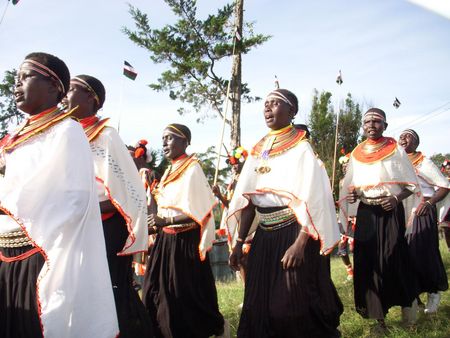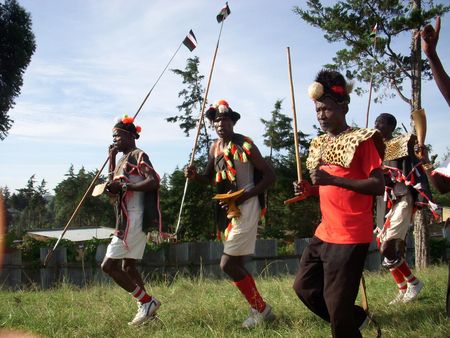 Every year she brings together people from western Kenya, eastern Uganda and southern Sudan, people who have been fighting each other for too long, to have a positive experience together. They lay down their weapons and come together to partake in that endeavor that whittled Tegla's aspiration into a big-hearted, insurmountable willpower. They run.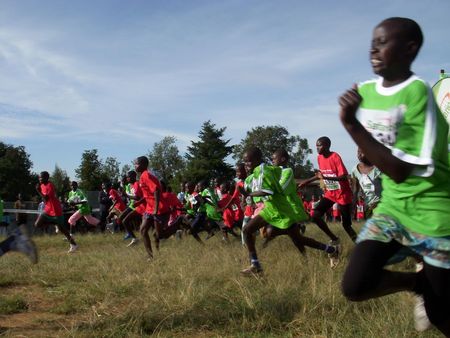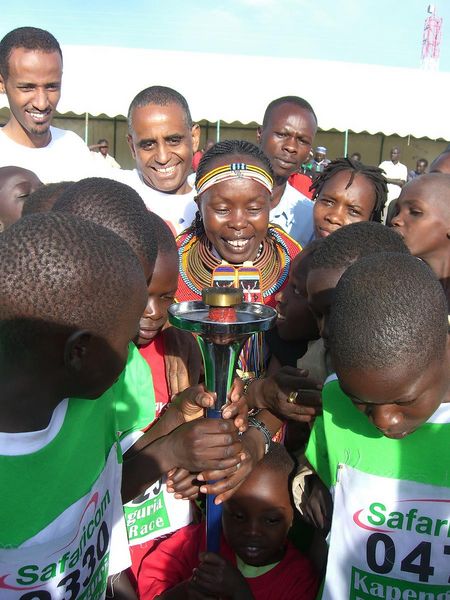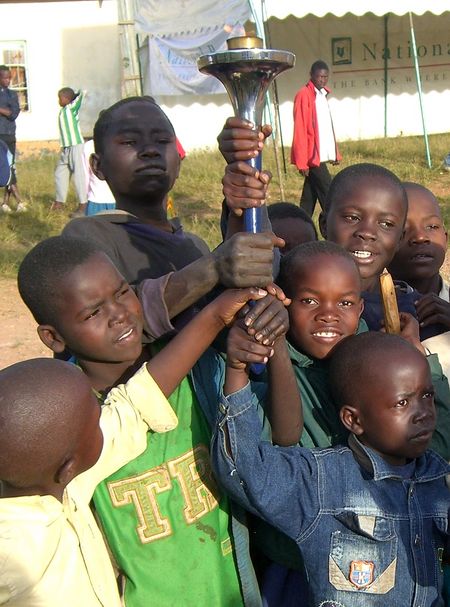 There were races for children, for women, for warriors and for women warriors.
After the races, Tegla honored us by allowing us to visit a school her foundation is building. There, children from each of the fighting communities will come together not only to learn academics, but to learn about each other's humanity and to build relationships "across the fence."
In front of the school there were dug several holes awaiting the arrival of young trees that would welcome everyone who enters. Our team member, Daulot, was picked to name one of the trees as it went into the ground.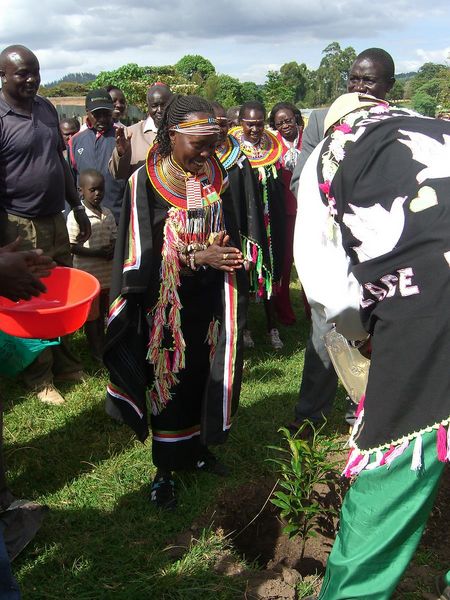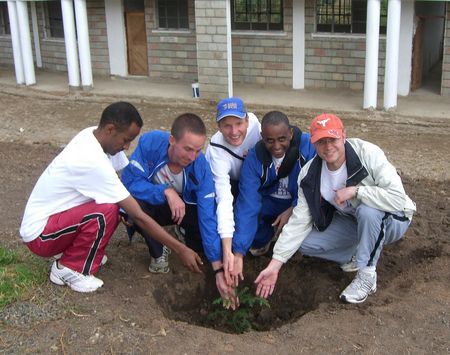 Now there is a World Harmony Run Tree at the gate of the school!
The afternoon continued with a meal at Tegla's home where everyone was treated to some fine drumming to get the feet moving.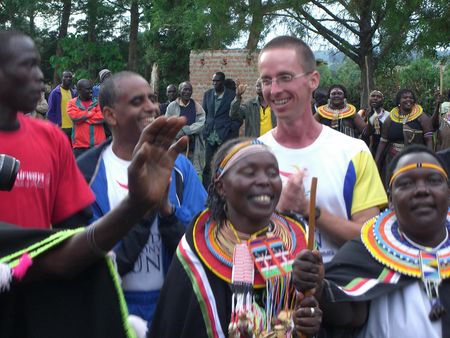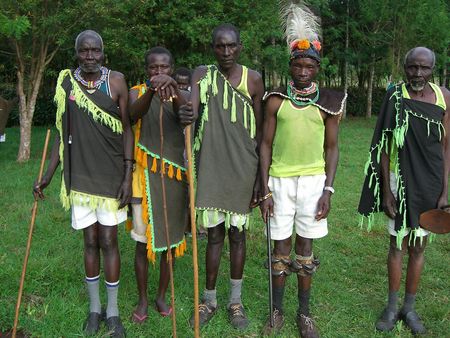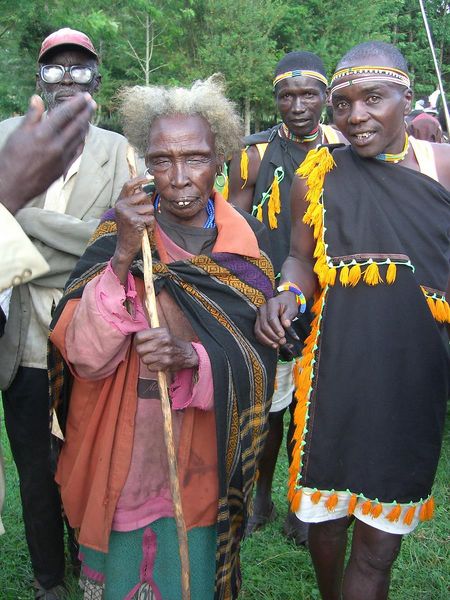 Also special thanks to Coach Boniface, who has helped many aspiring runners reach great heights. He opened many doors for us by introducing us to those he felt we should meet. We have to agree, he has "the coach's eye."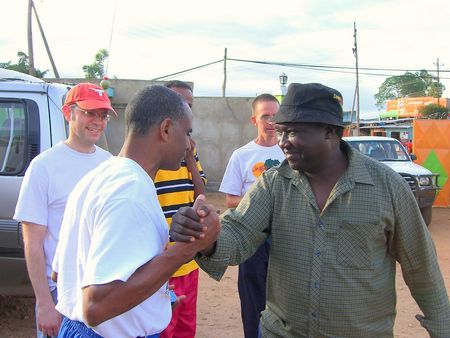 ---
Team Members:
Aklilu Gebrewold (Ethiopia), Yohannes Tarekegn (Kenya), Daulot Fountain (USA), Barrett Sundberg (USA), Putakratu Cheatham (USA)
Gallery: See more images!