Malta 28 April: Malta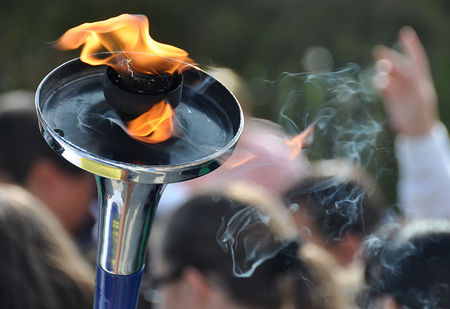 School time in Malta! We were quite busy, but we enjoyed every minute - all those smiling and happy faces! That is exactly what the Run is about...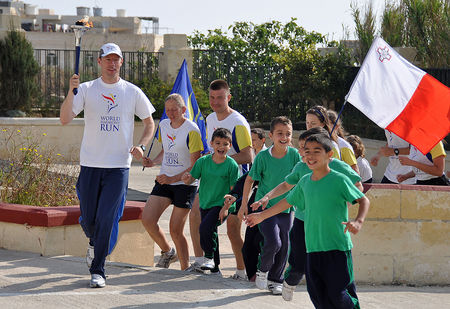 Xghajra Primary School was first. The kids joined us for our run into the school...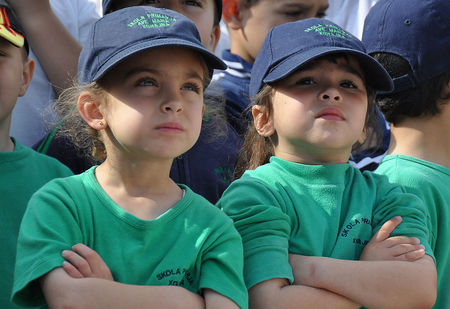 ...what's this about?...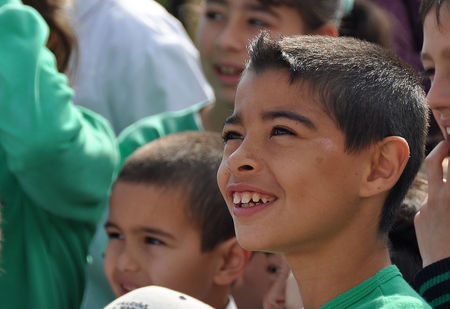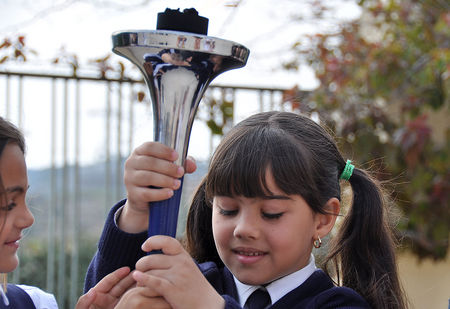 ..it's about Harmony!...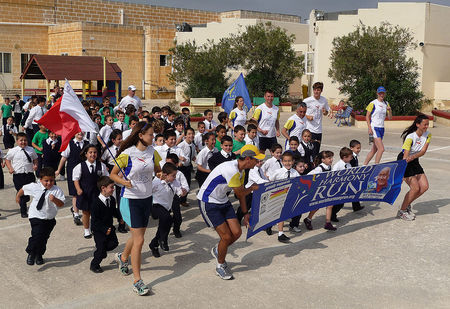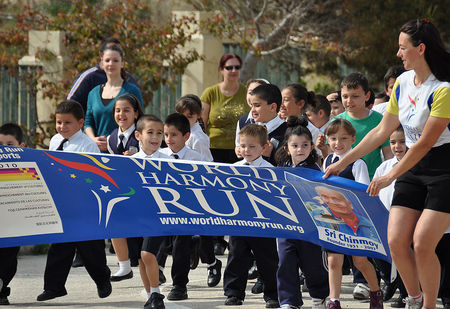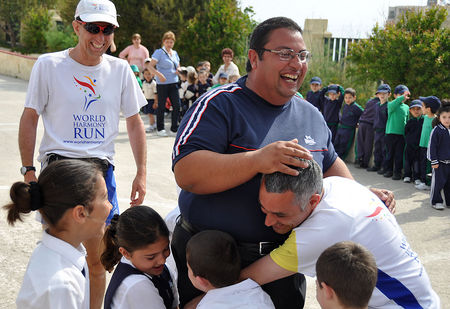 ...after the running we tried the impossible with the kids' help: to lift up a "big" (Mark Farrugia, KMS) personality...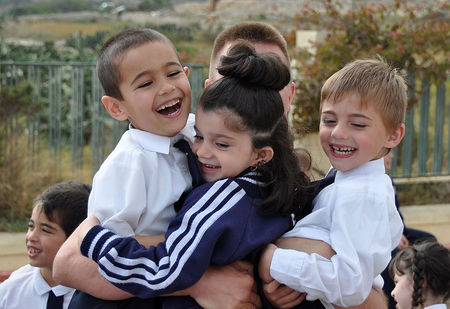 ...Alexey picked up the challenge: three kids at once!...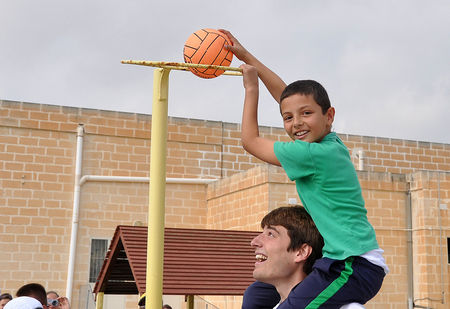 ...teamwork!...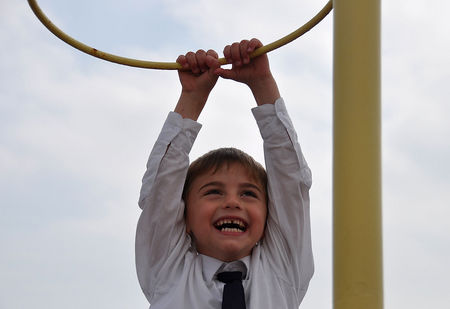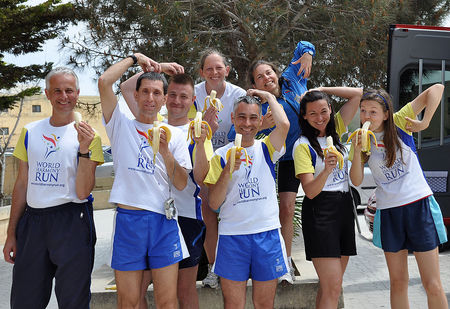 Banana time....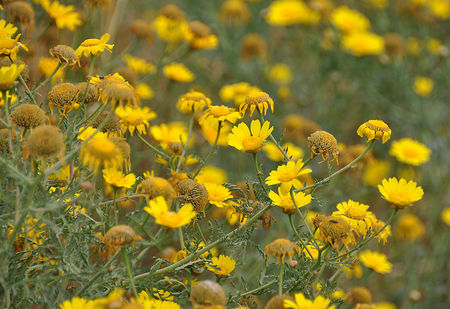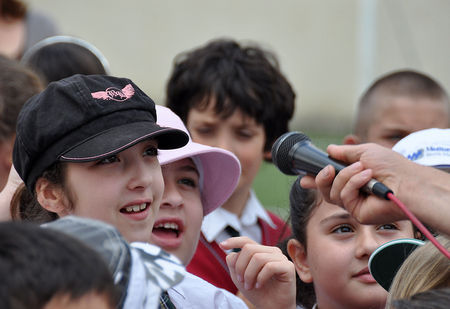 We went on to Luqa Primary School.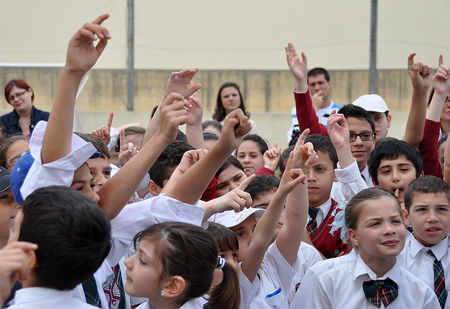 ....we met the kids on the sports oval. It was quite narrow, but we had lots of fun...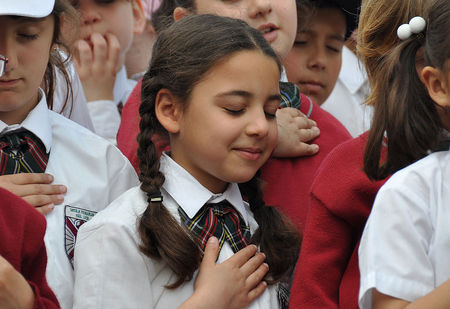 ...can you feel joy and happiness in your heart?...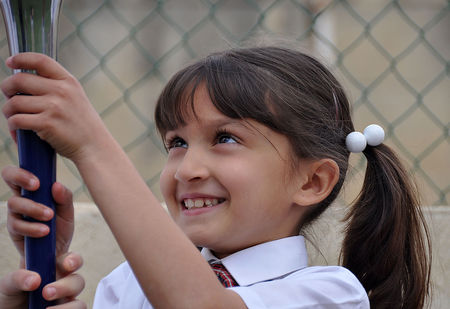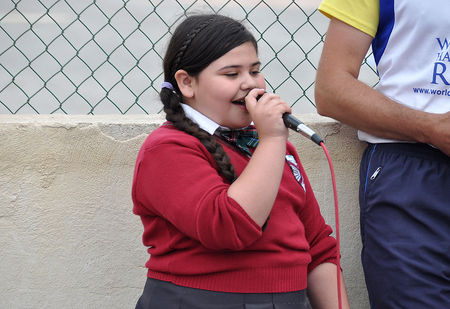 ...what a great singer!..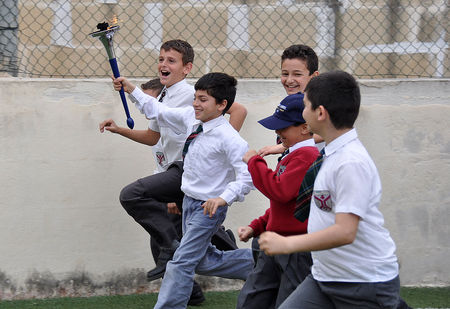 ...and great runners, too...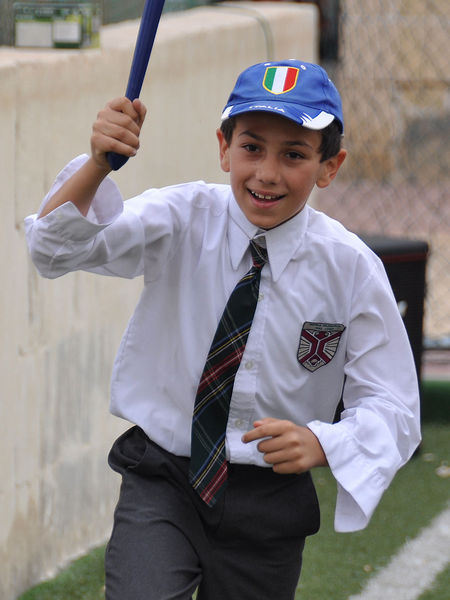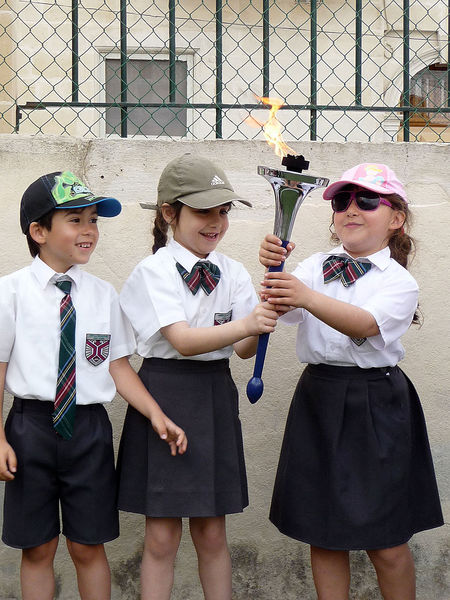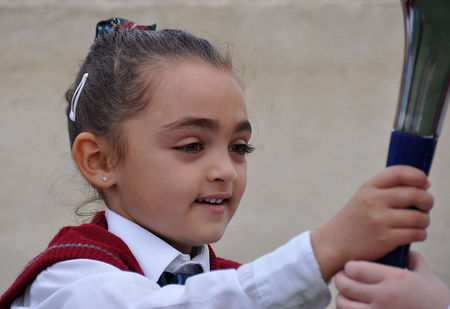 On our way to the next meeting we passed the famous Knights Templar Church in Mdina!...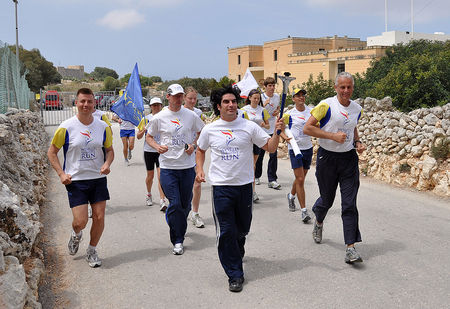 Our friend Xandru Grech, Track & Field record-holder and actor, joined us again for the afternoon...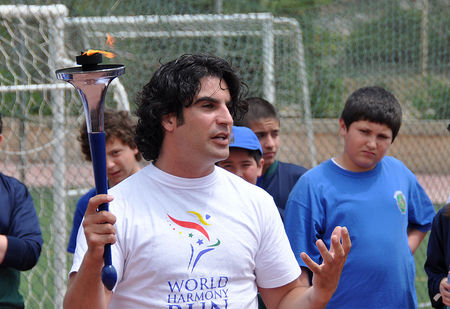 ...he gave a great introduction to the WHR!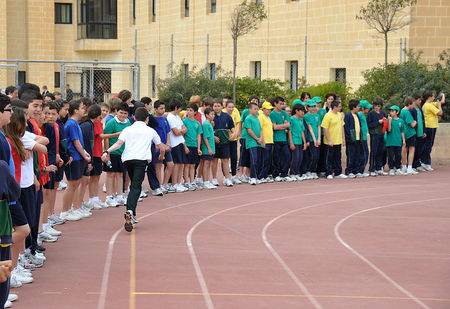 San Anton and San Andrea schools together in Mgarr were next!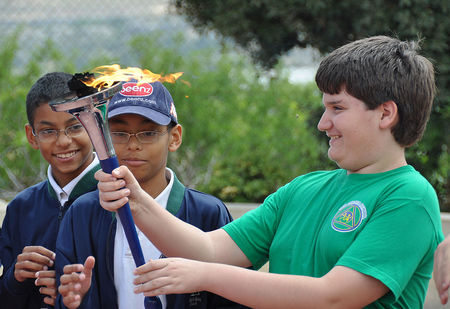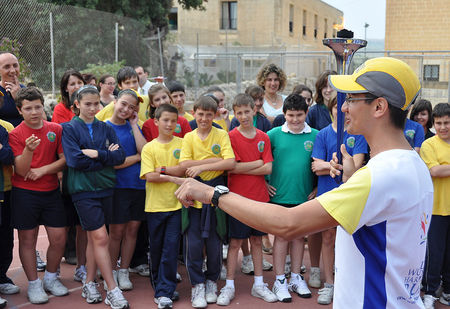 Habla español? I am from Guatemala...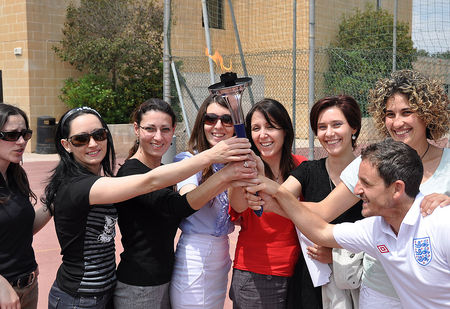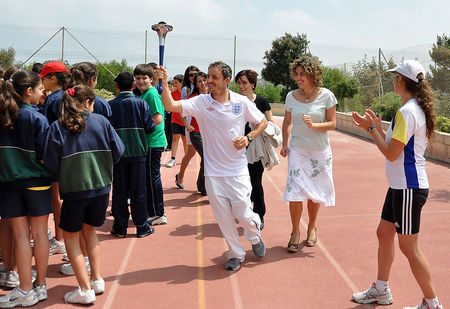 ...after the presentation the teachers ran around the children...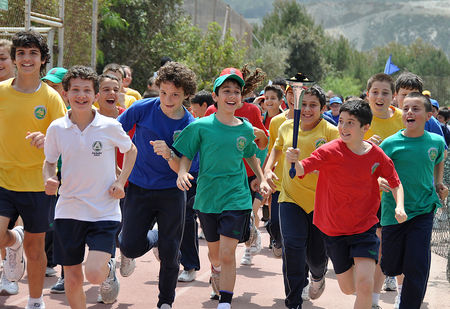 ...and then we all ran!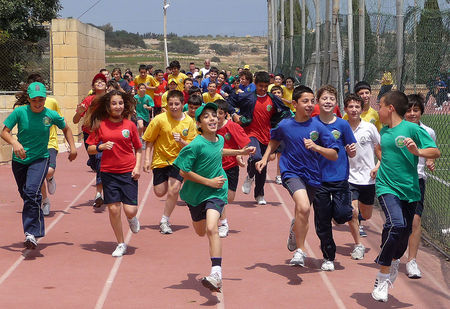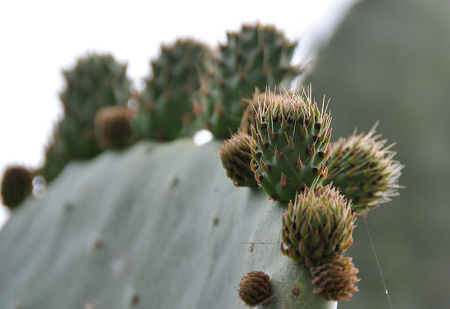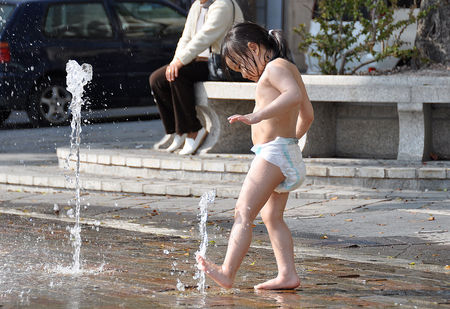 ...it was really hot...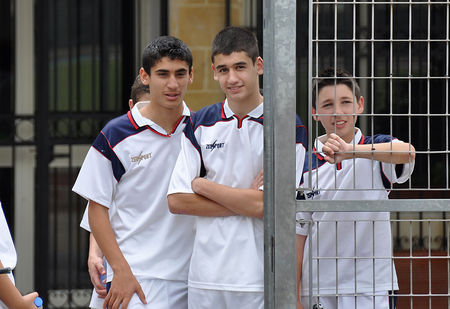 St. Aloysious College in Birkirkara was the final meeting for the day...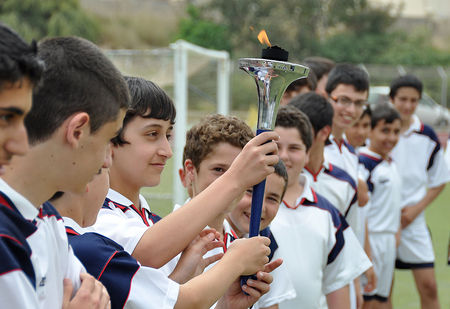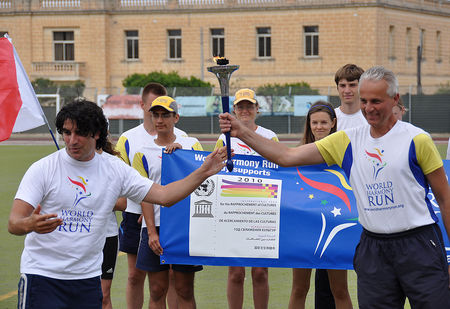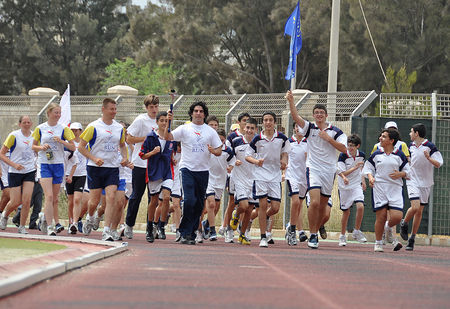 ...this school has a legendary 400m track. We could not resist and all went  on the track for one lap!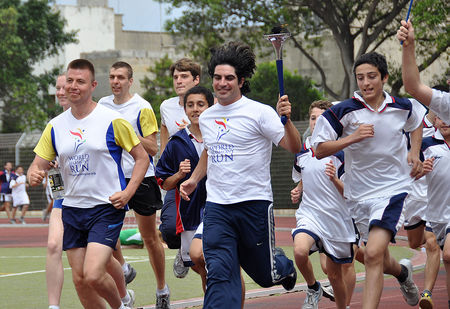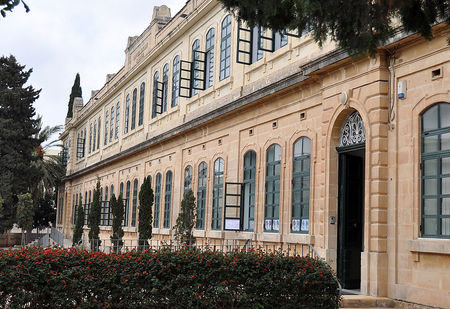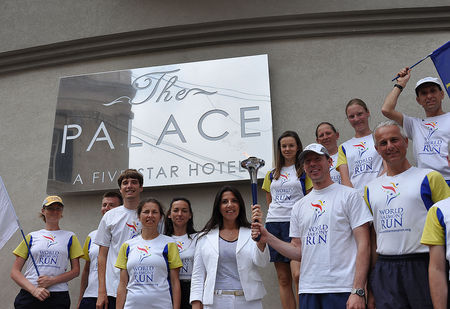 A big "Thank You" to the Palace Hotel for supporting the WHR!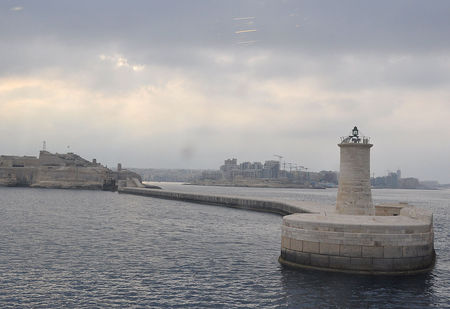 In the evening we took the boat back to Sicily. We left Malta with good memories and will try to be back as soon as possible. Thanks to everybody for the great welcome you gave us!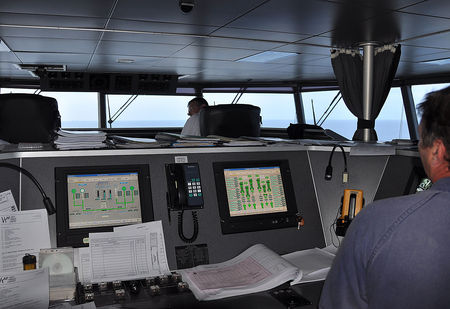 Virtu Ferries supported the Run in Malta. A big "Thank You"!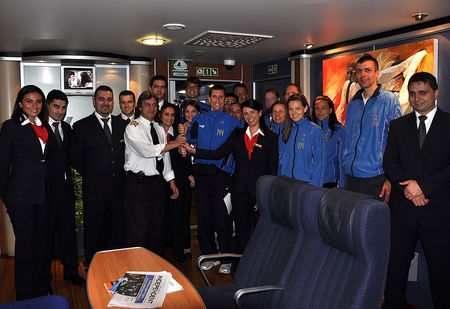 We took a nice group picture wit the crew...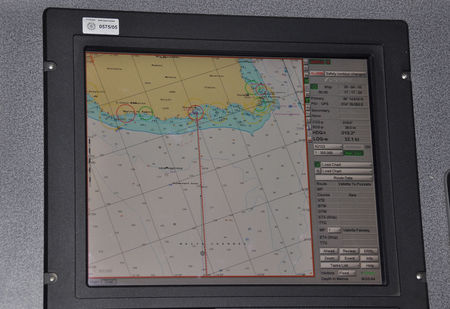 Afterwards the captain invited us onto the bridge to check out the navigation system. It was a rare insight into modern ship technology...
---
Team Members:
Dipavajan Renner (Austria), Luis Angel (Guatemala), Roos de Waart (Netherlands), Manjula Lecordier (France), Zoltan Theobald (Hungary), Nivedak Corradini (Italy), Zach Saltzman (USA), Sarah Newton (Canada), Aleksey Egorov (Russian Federation), Kastura Panenkova (Russian Federation), Sandra Aurenhammer (Austria), Mena Seguy (France), Sumandala Cenni (Italy), Marc Jwalanta Voelckner (Germany)
Harmonemail:
You can send a message to the runners or read the messages.
Gallery: See more images!