Polska 7 May: Top of Tatra mountains - Zakopane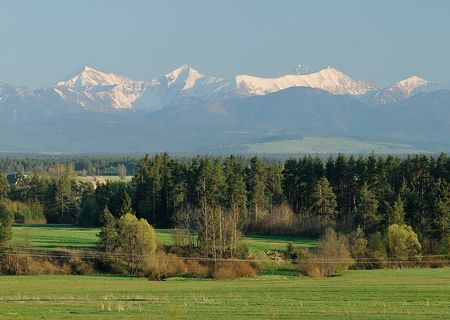 The Tatra mountains from the Polish side looked inviting as we approached them.
Tatry po Polskiej stronie wyglądały zachęcająco gdy się zbliżaliśmy.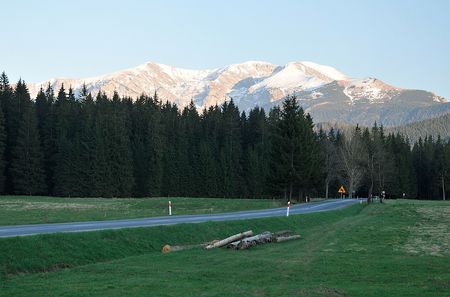 The weather was beautiful as we arrived. It changed a bit...
Pogoda była wspaniała.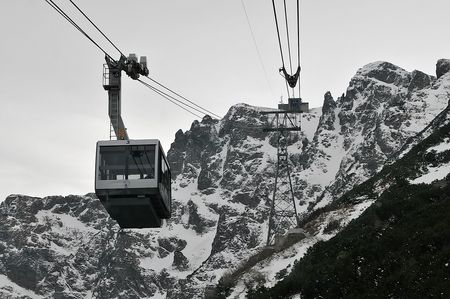 We would like to express our gratitude to the PKL-Cable Car Company for givig us a discount to reach Kasprowy.
Chcialibyśmy wyrazić naszą wdzięczność dla Polskich Koleji Linowe za pomoc w dotarciu na Kasprowy.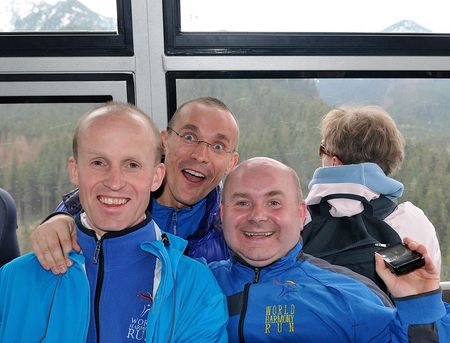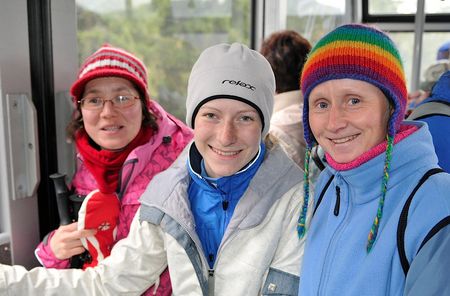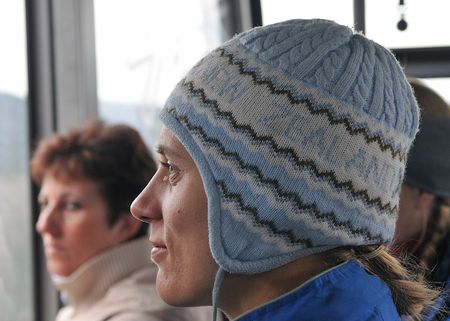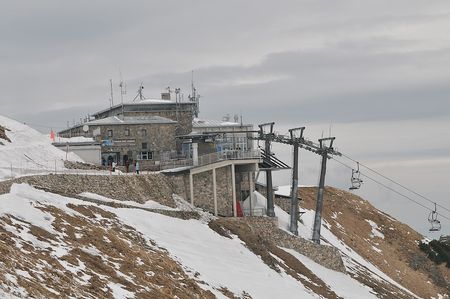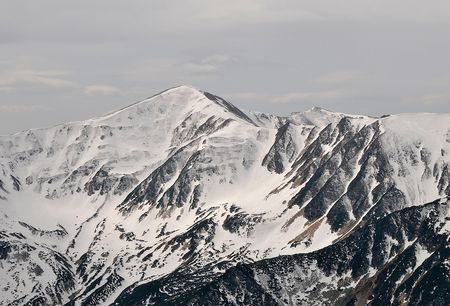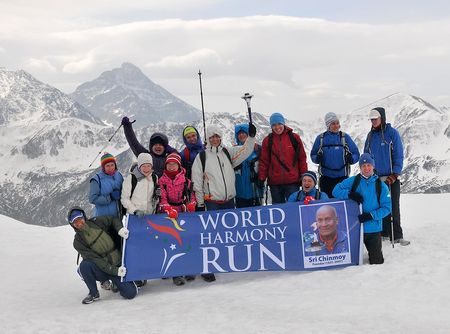 This is the official start of the Central European World Harmony Run route in Poland.
W tym roku 2011 Bieg Harmonii Świata rozpoczął się w Centralnej Europie w Polsce.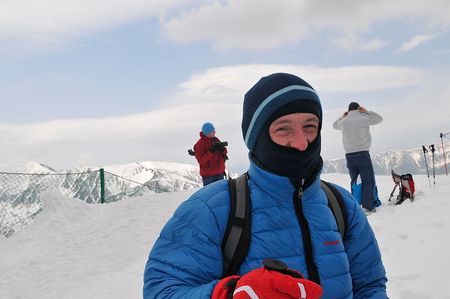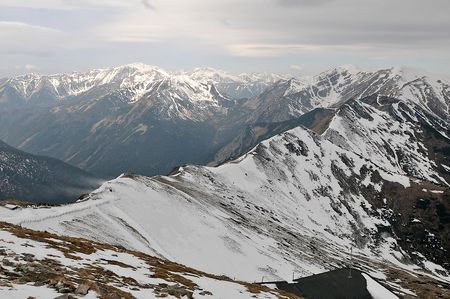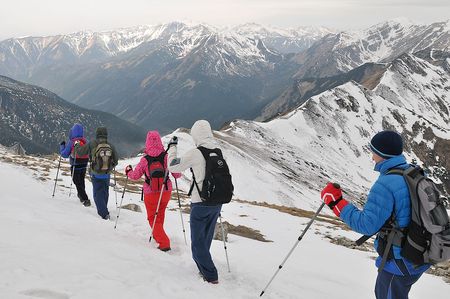 The start was on one of the highest of the Polish Tarta mountains, Kasprowy Wierch (about 2000m).
Start był na Kasprowym Wierchu, jednym z najwyższych szczytów polskichTatr (ponad 2000m).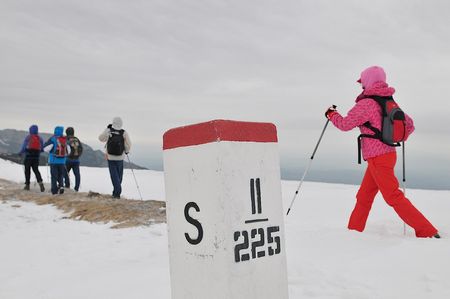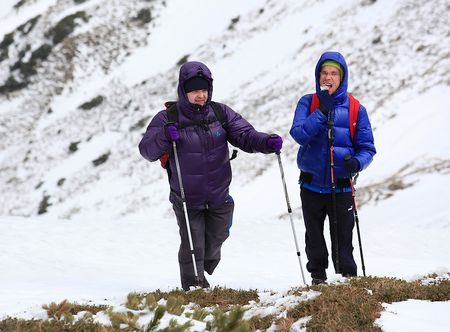 Snow ice-cream on the top!
Lody na szycie.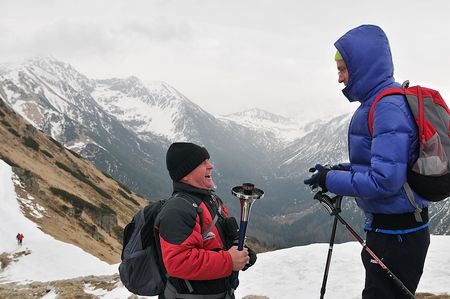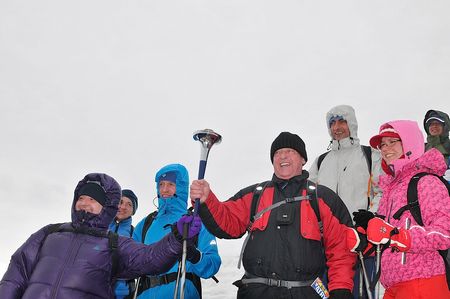 We met some nice climbers on the way.
Spotkaliśmy bardzo miłego Taternika.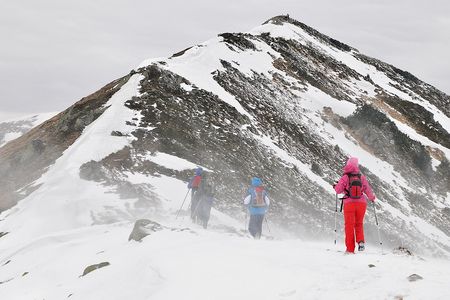 The beginning was extremely tough.
Początek był bardzo trudny.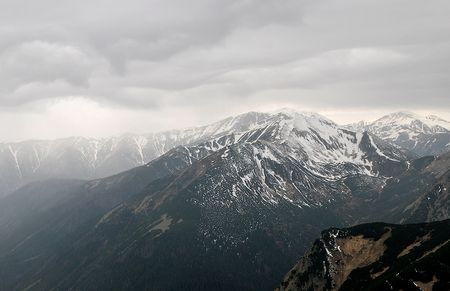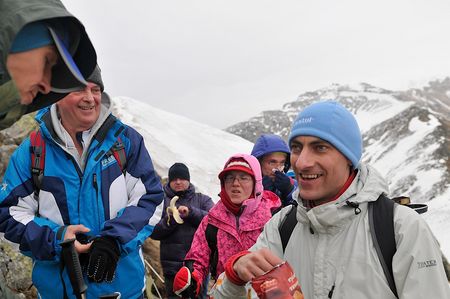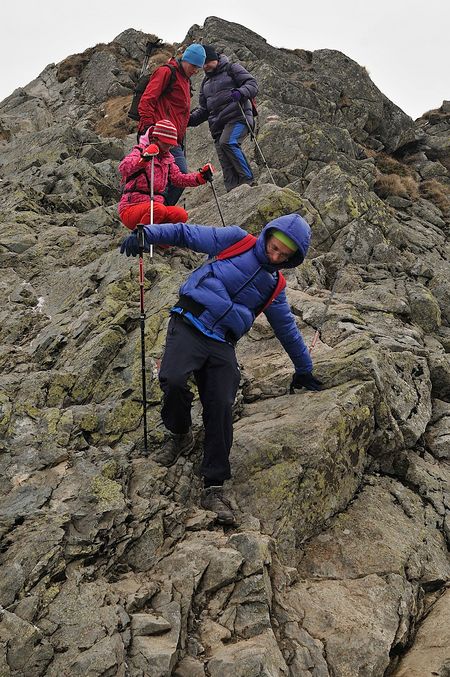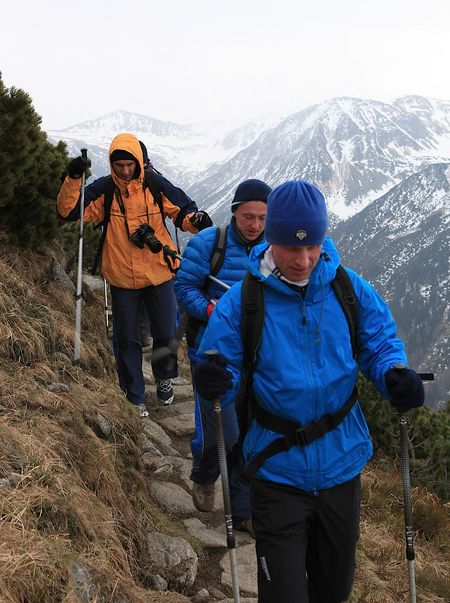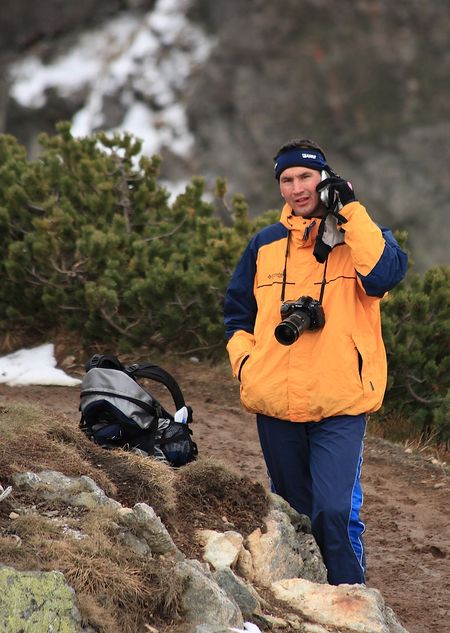 Our team captain is always ready to take a call.
Nasz kapitan drużyny zawsze jest gotowy na romowę telefoniczną.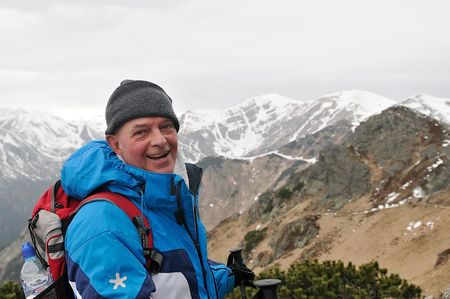 Pure happiness.
Najczystsza radość.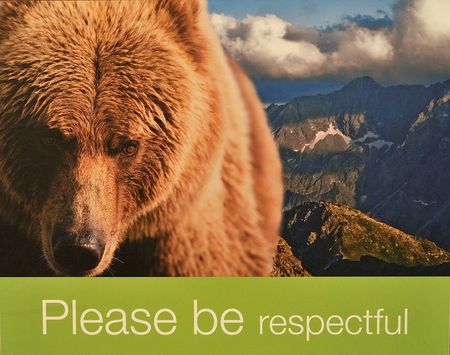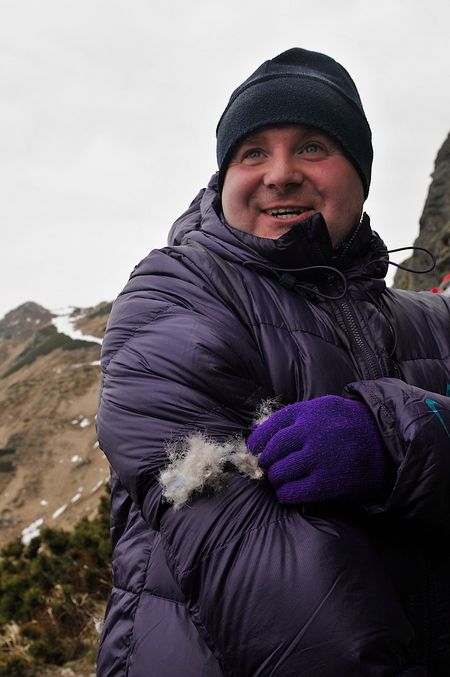 Meeting with a bear.
Spotkanie z misiem.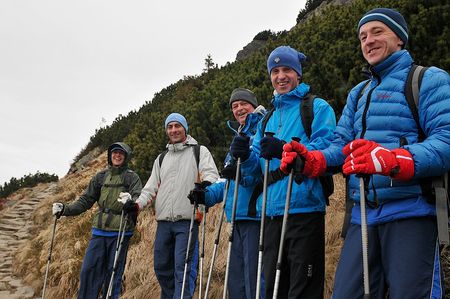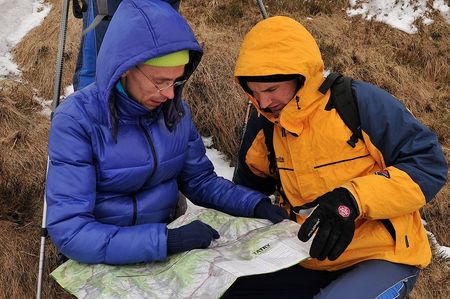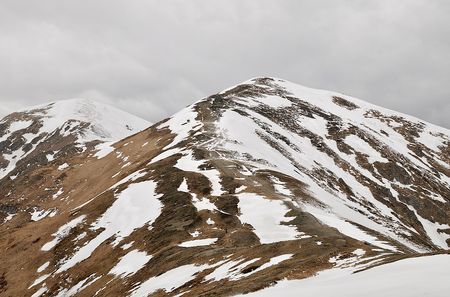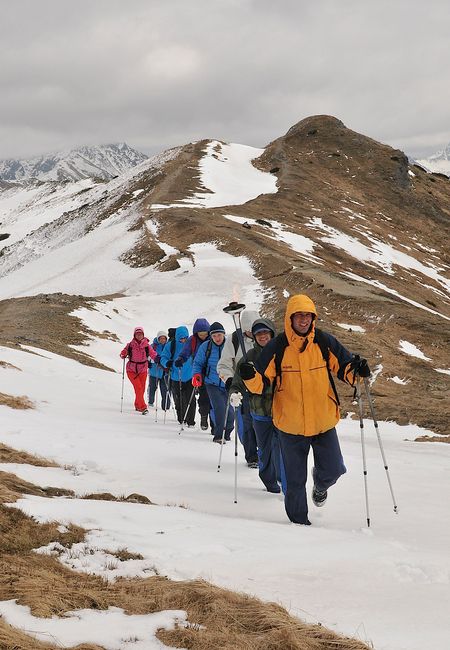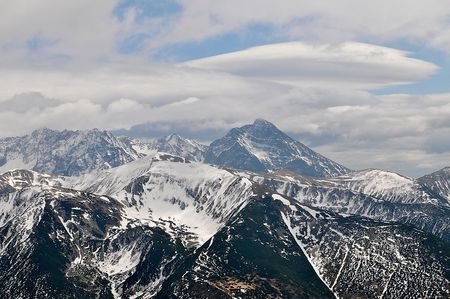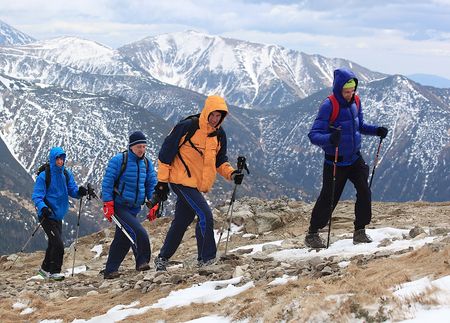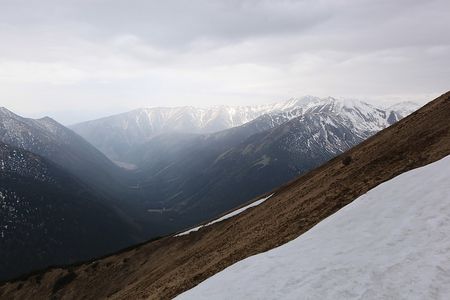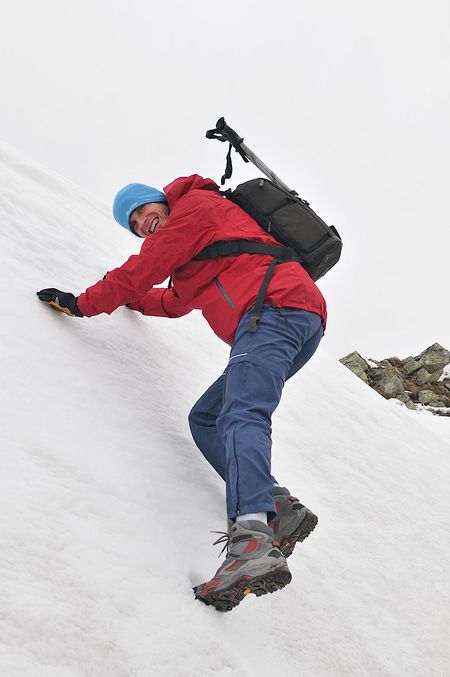 There was nothing to stop us.
Nic nas nie mogło zatrzymać.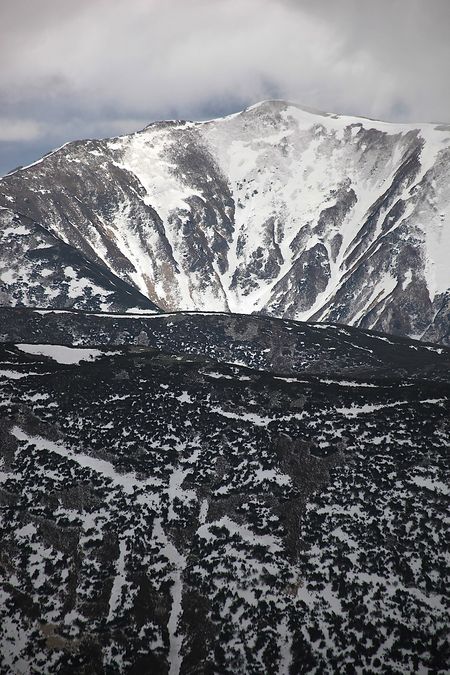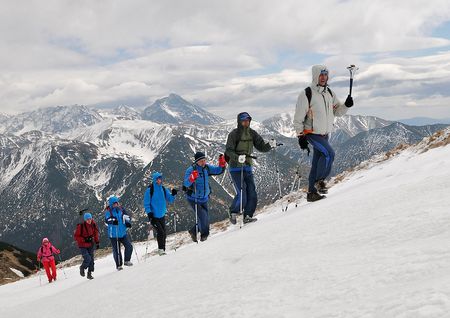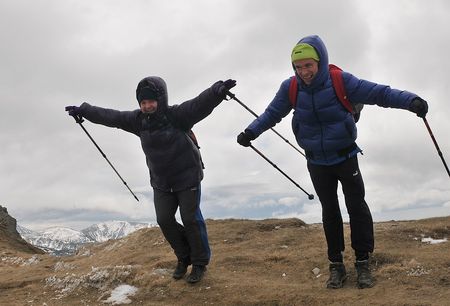 Flying like Adam Małysz (Polish ski jumper).
Lot Małysza.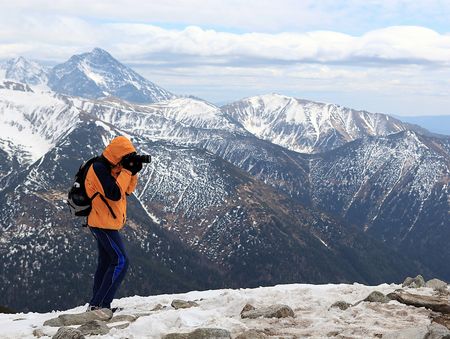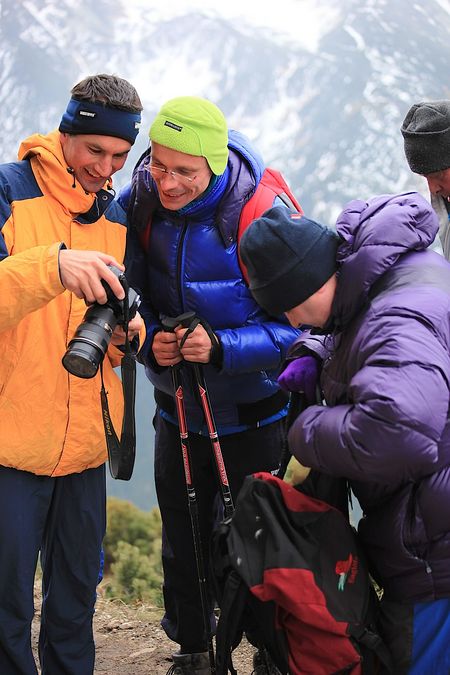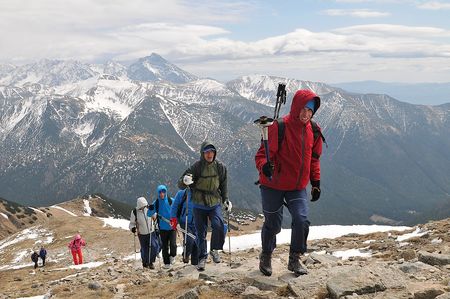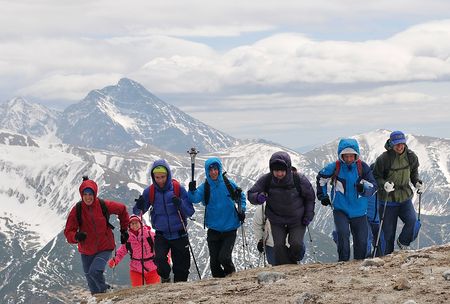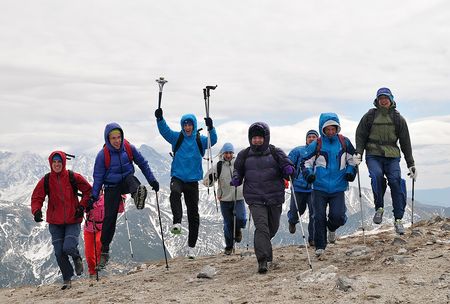 We reached another peak with great enthusiasm.
Kolejny szczyt osiągnęliśmy z wielkim entuzjazmem.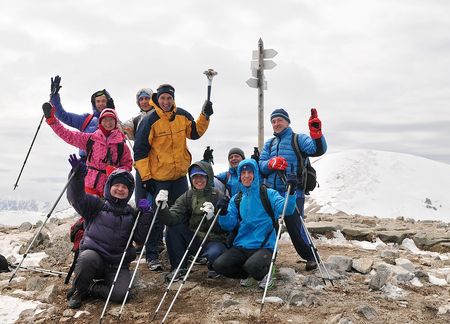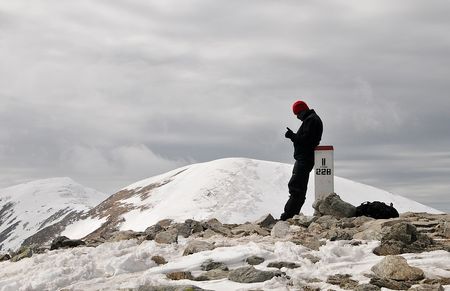 Somebody was already there.
Już tam ktoś był.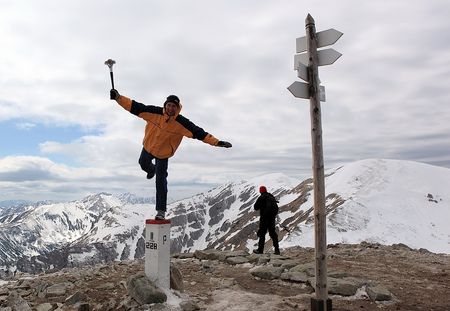 The highest point of our journey (2005 m).
Najwyższy punkt naszej wyprawy (2005m).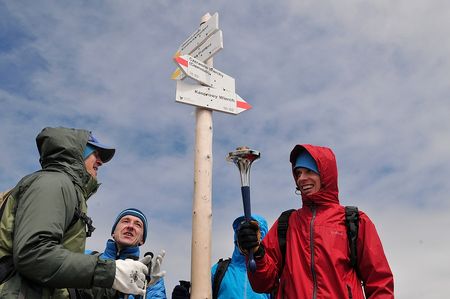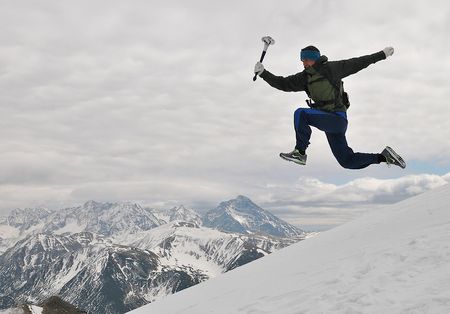 Running over the mountains is very quick and easy.
Bieganie w górach jest bardzo łatwe i szybkie.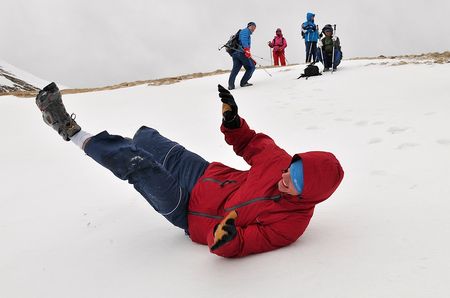 Not always.
Nie zawsze.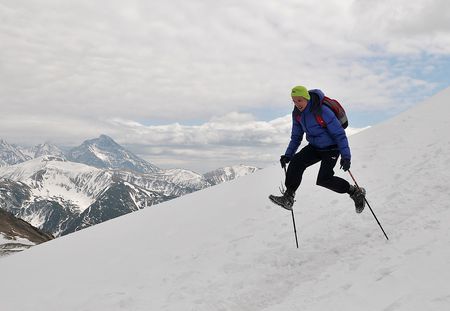 Nabhadan does not really like snow.
Nabhadan nie bardzo lubi śniegu.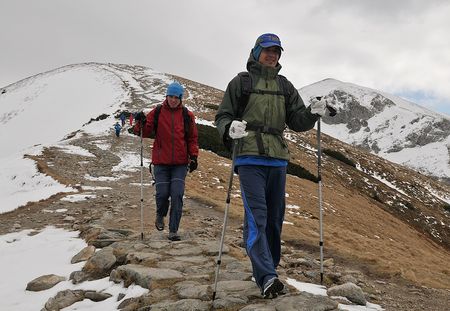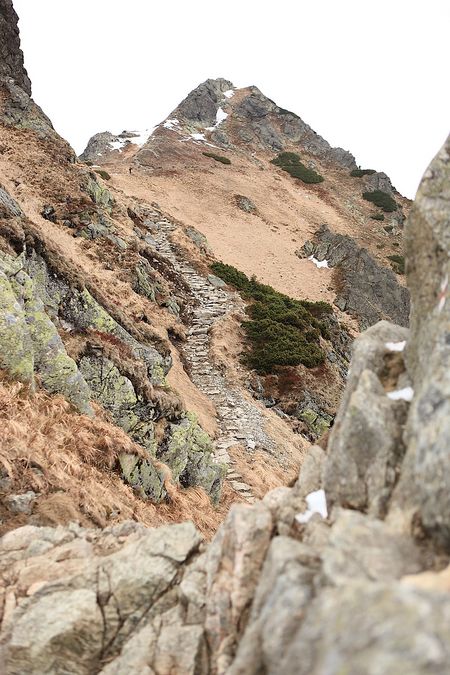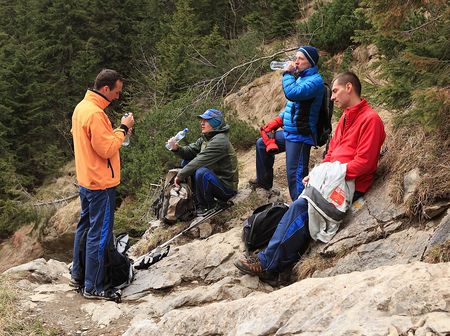 Rest.
Odpoczynek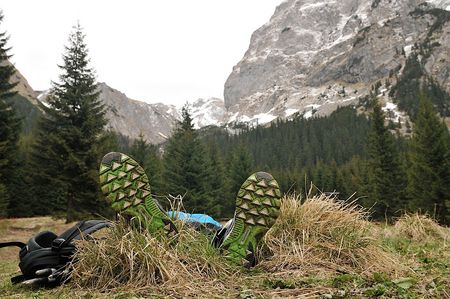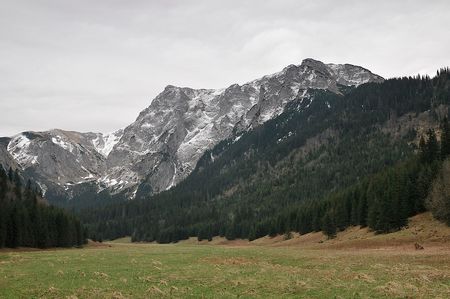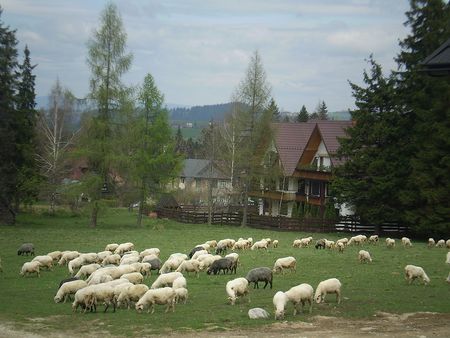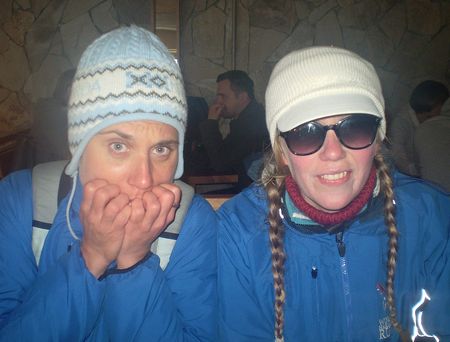 Tea break.
Przerwa na herbatkę.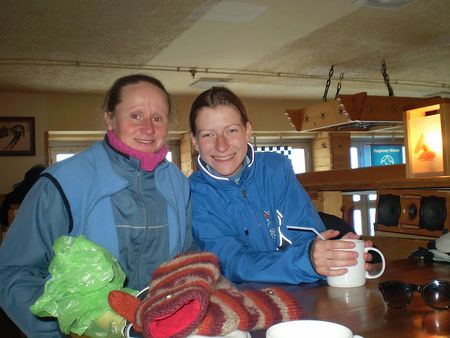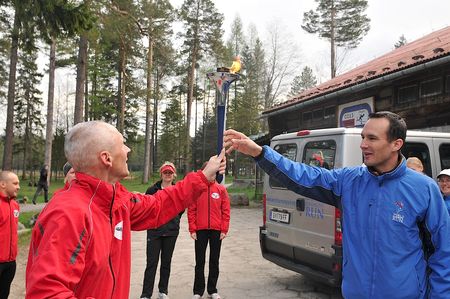 We met nice runners from the Sports Club Sokol Zakopane.
Spotkaliśmy biegaczy z Klubu Sporowego Sokół w Zakopanem.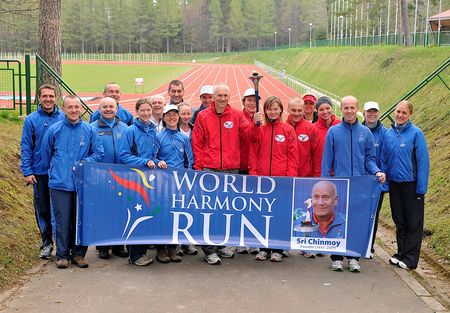 We really experienced the famous Polish hospitality.
Doświadczyliśmy słynnej polskiej gościnności.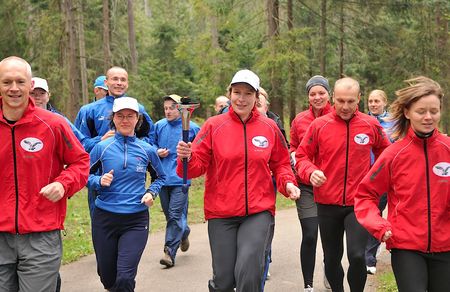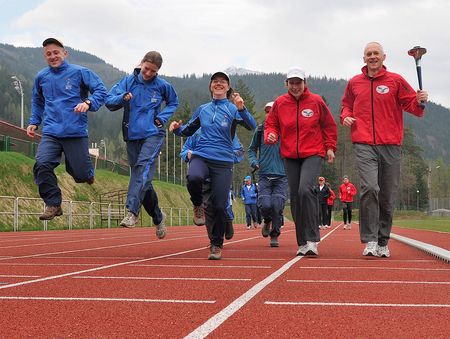 Czech runners have a very high standard of running - they don't even touch the ground.
Biegacze z Czech mają wysoki standard - nie muszą dotykać ziemi.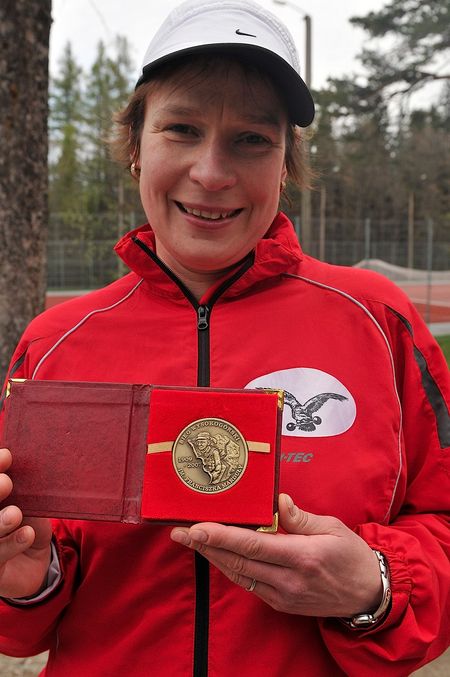 We even received a beautiful medal!
Dostaliśmy nawet piękny medal!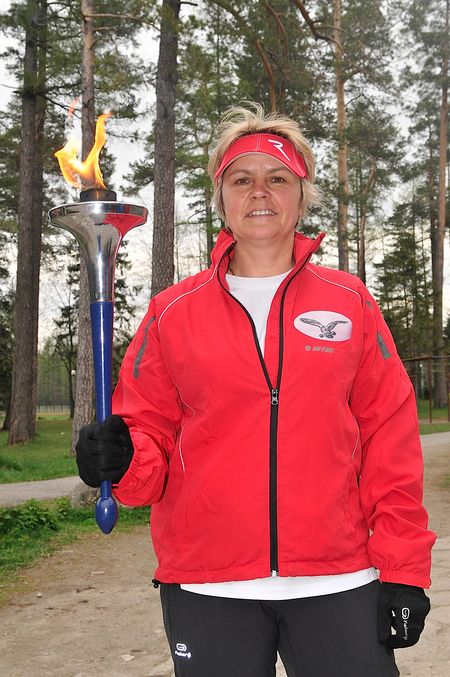 We had the great pleasure of meeting Malgorzata Tlalka, two-time Olympic participant in Alpine Skiing (1984 Sarajevo, 6th place slalom, 1988, Calgary).
Mieliśmy wielką przyjemność spotkać Panią Małgorzatę Tlałka, dwukrotną uczestniczę Olipiady Zimowej w narciarstwie alpejskim (1984 Sarajevo - 6 miejsce, 1988 Calgary)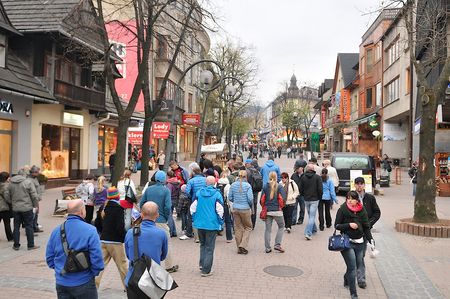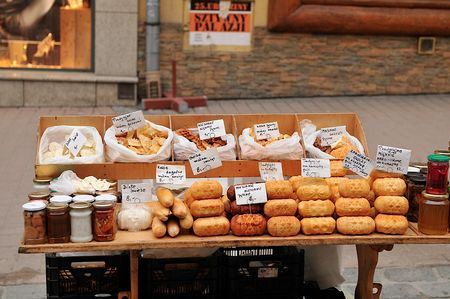 Local specialty - Oscypek cheese.
Lokalny specjał - Oscypek.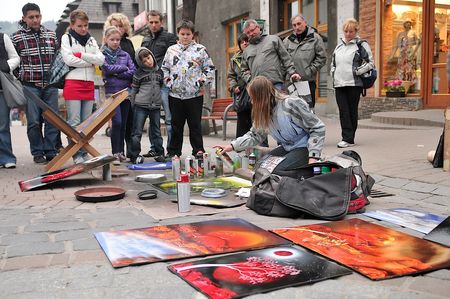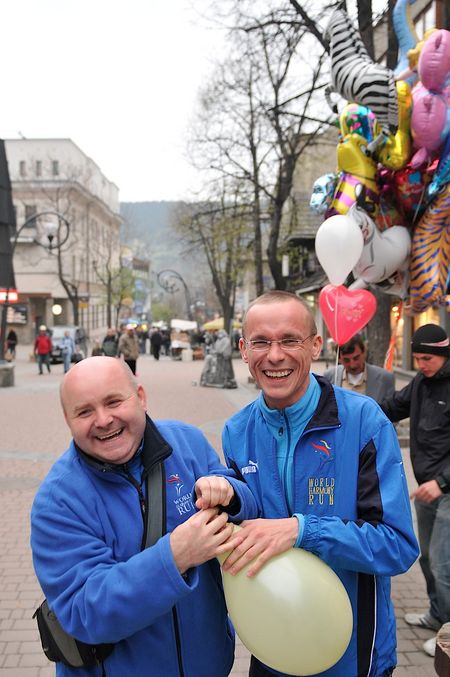 Our Polish coordinators in heaven.
Nasi polscy koordynatorzy w niebiańskiej radości.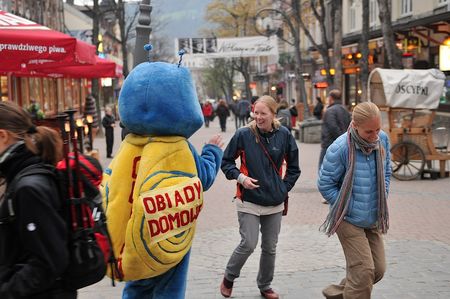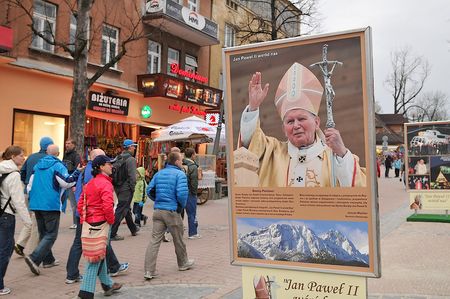 At the end of the first day we received special blessings.
Na zakończenie pierwszego dnia otrzymaliśmy specjalne błogosławieństwo.
---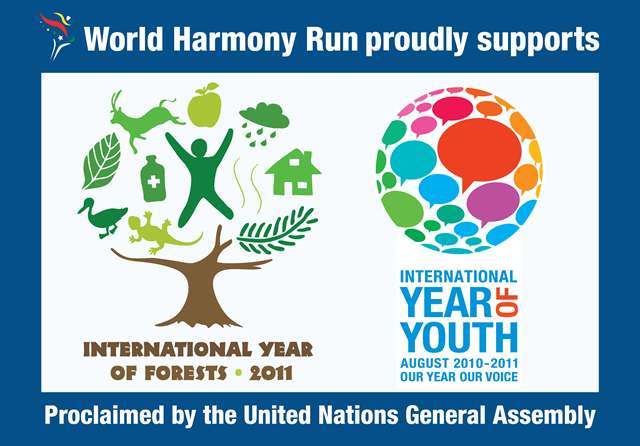 The World Harmnoy Run proudly supports the International Year of Youth (IYY) and the International Year of Forests (IYF) proclaimed by the United Nations General Assembly.
See also recent Youtube video which illustrates IYY slogan "Our Year Our Voice"  International Year of Youth - Zambia World Harmony http://www.youtube.com/watch?v=w6qehMiIWuYRun
---
Distance: 29 km
Team Members:
Apaguha Vesely (Czech Republic), Shobhavati Davies (New Zealand), Jan Palasz (Poland), Nabhadan Werner (Poland), Nataliya Lehonkova (Ukraine), Ujjwala Mettrick (New Zealand), Josef Sverma (Czech Republic), Ananda-Lahari Zuscin (Slovakia), Danica Cernakova (Slovakia), Petra Kasperova (Czech Republic), Viliam Segeda (Czech Republic), Wiktor Kaminski (Poland), Ayasya Pernicky (Czech Republic), Dhuni Vancat (Czech Republic)
Harmonemail:
You can send a message to the runners or read the messages.
Gallery: See more images!