Polska 5 June: Slovak border - Krosno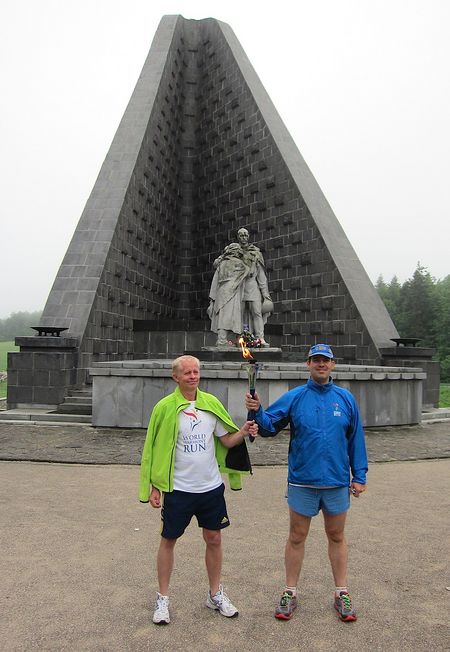 Ostatnie ujęcie po stronie Słowackiej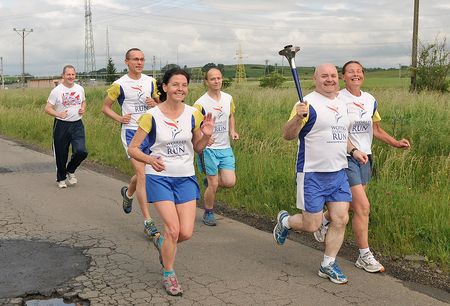 Biegacze z drużyny polskiej, chwila po przejęciu znicza na granicy.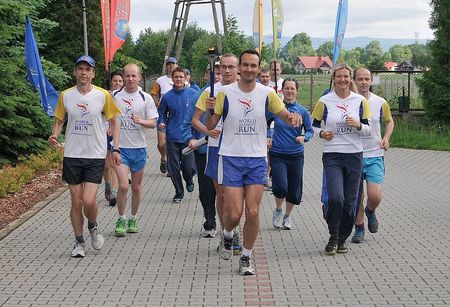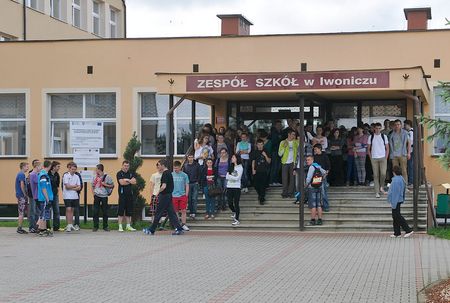 Pierwsze spotkanie z młodzieżą w Iwoniczu.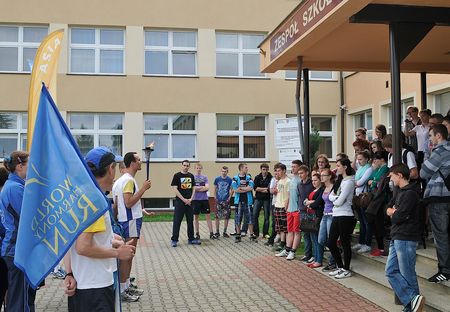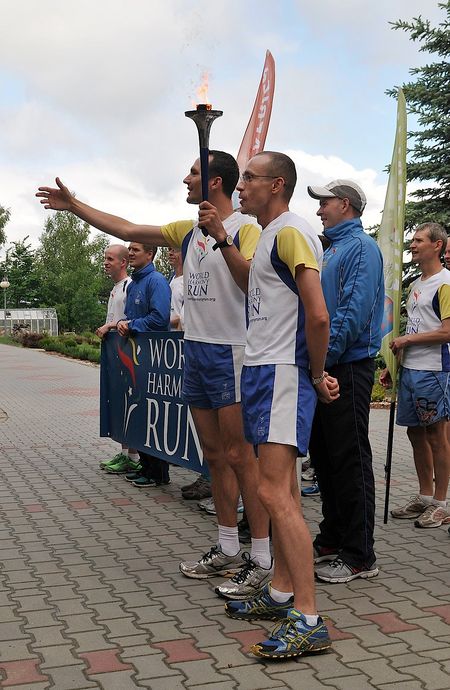 Początek spotkania - pierwsze koty za płoty.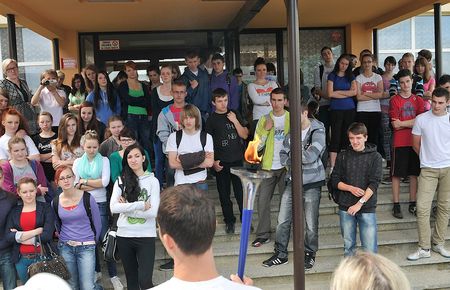 Rozwój wydarzeń - młodzi ludzie czekają, słuchają, badają ????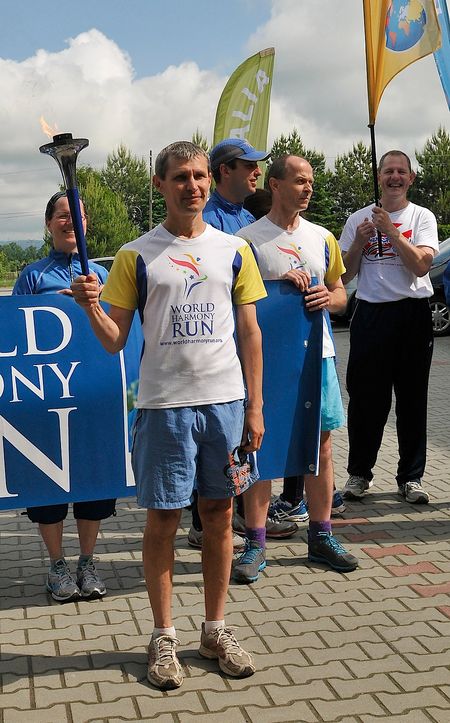 Zgadój zgadula.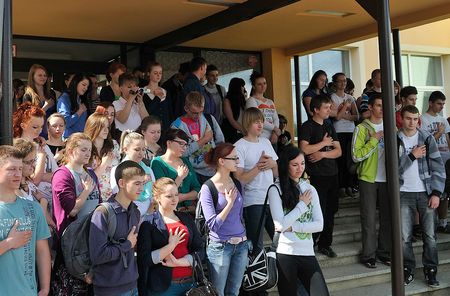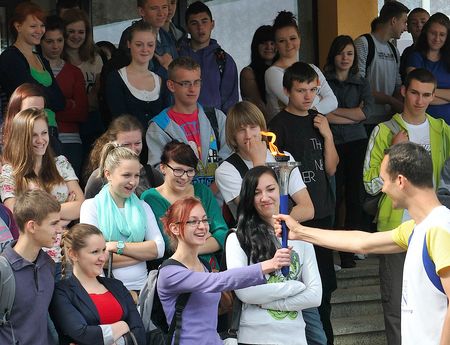 Przełamanie bariery.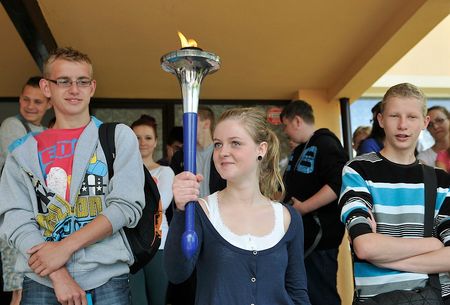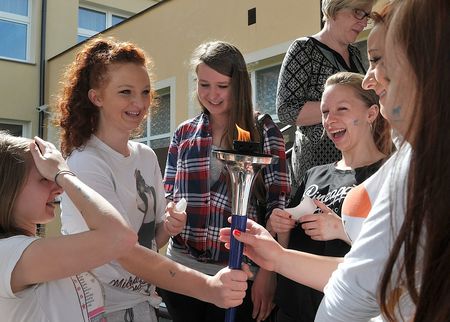 Z górki.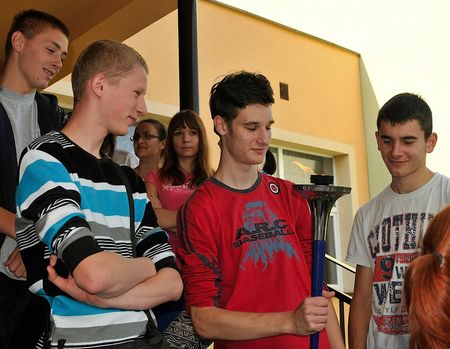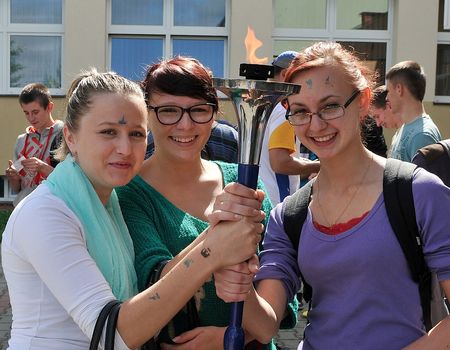 Radość udzieliła się wszystkim.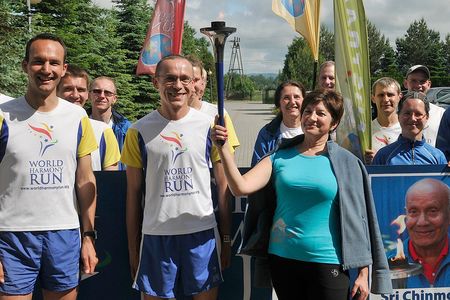 Pani reprezentująca szkołę dumnie przyjęła obowiązek.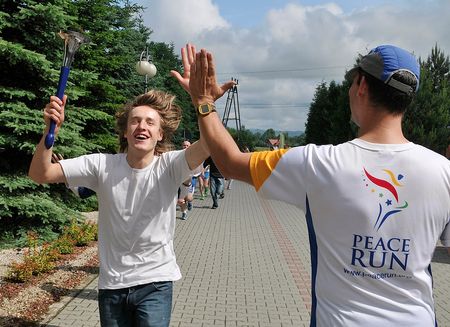 Najodważniejszy młody człowiek. Ma przyszłość.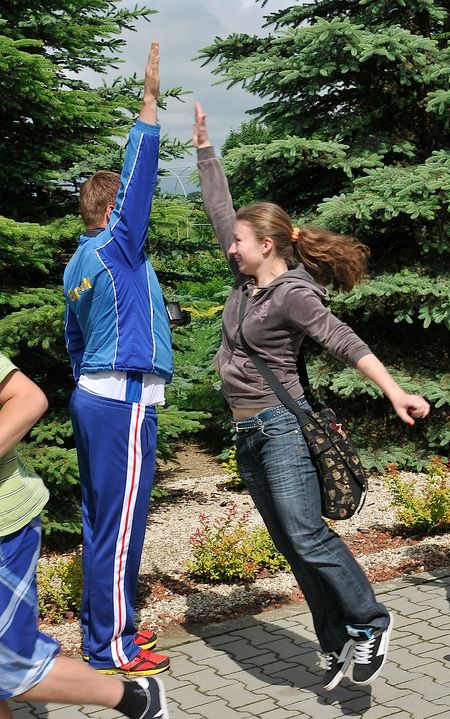 Najsprawniejsza młoda skoczka. Ma przyszłość.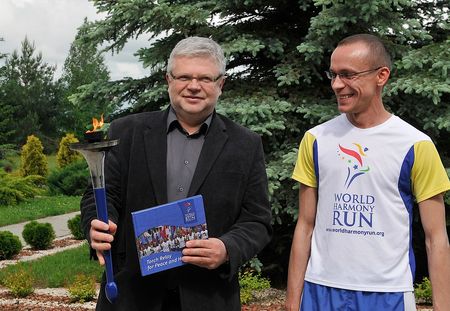 Pan Dyrektor chętnie przyjął symbol harmonii świata.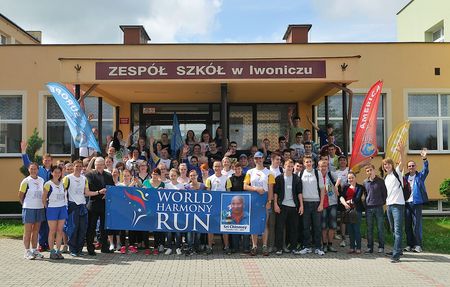 Zdjęcie na pożegnanie. Było cudownie, dziękujemy wam.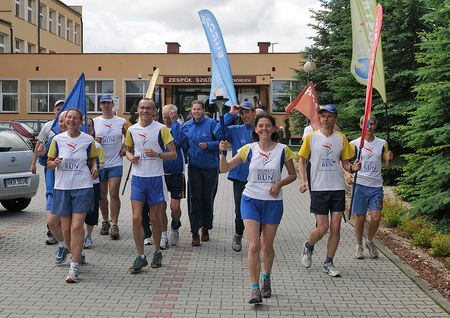 Pożegnalny bieg.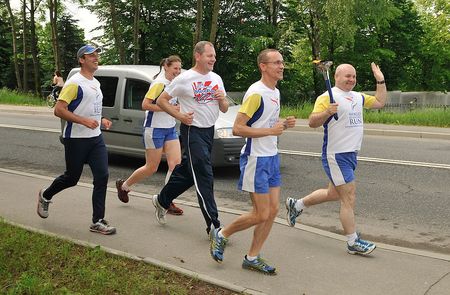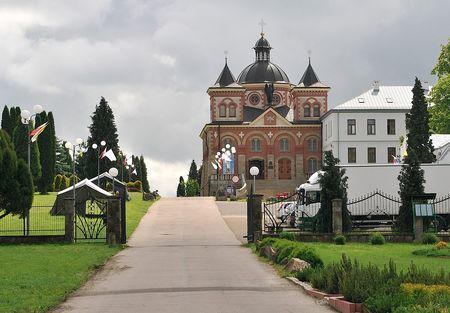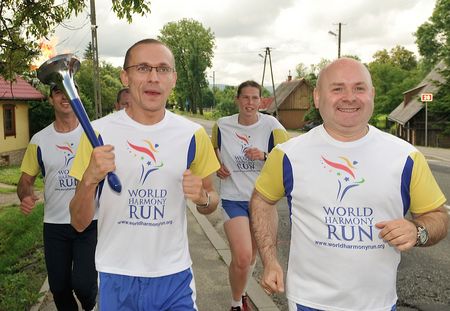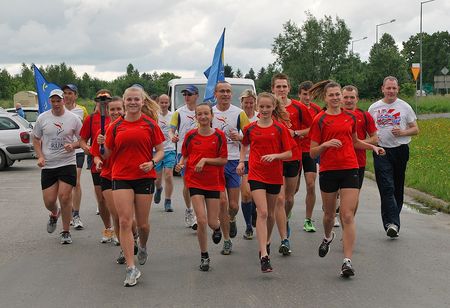 Krośnienska młodzież, nasi przyszli olimpijczycy.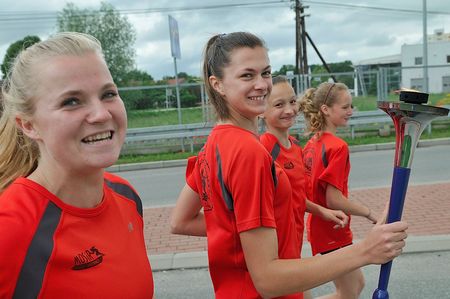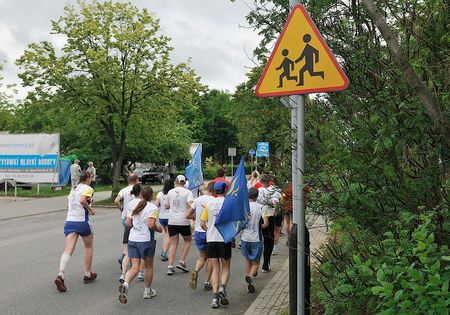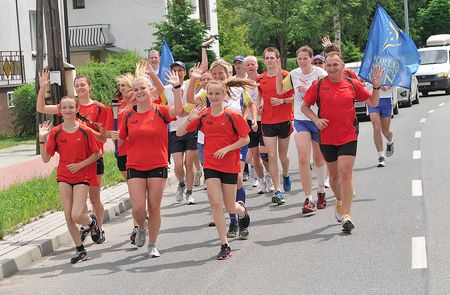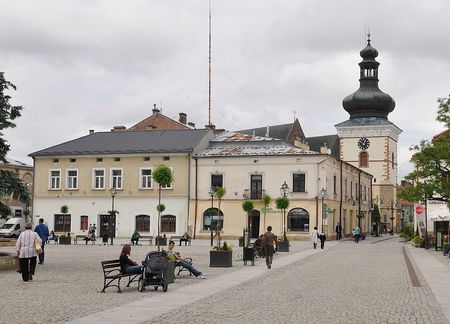 Rynek.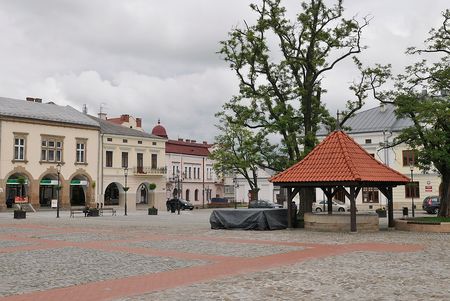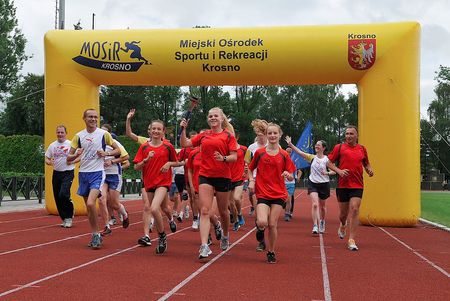 Ostatnie okrążenie na stadionie w Krośnie.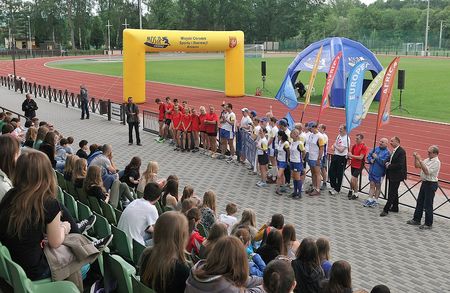 Ceremonia.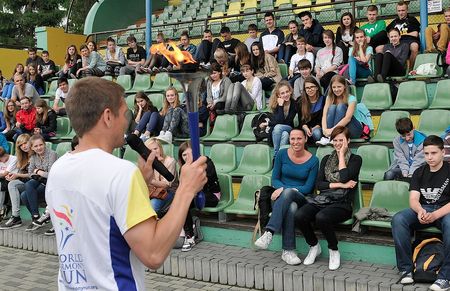 Kto wygra?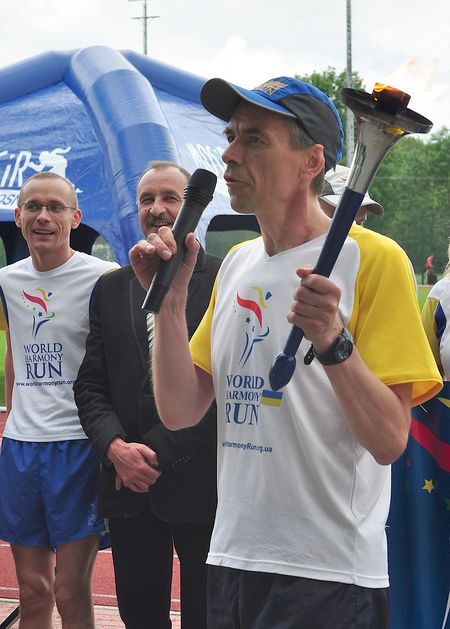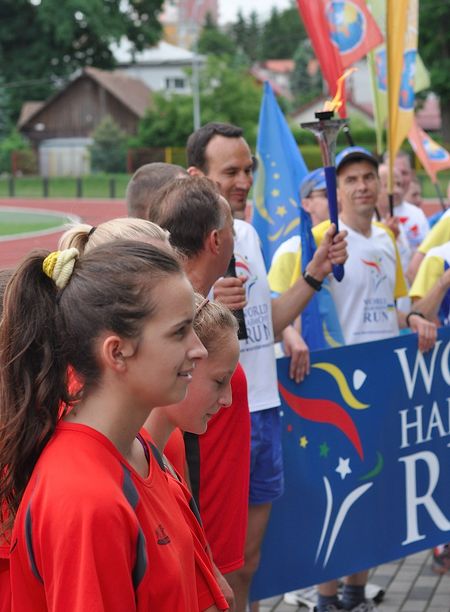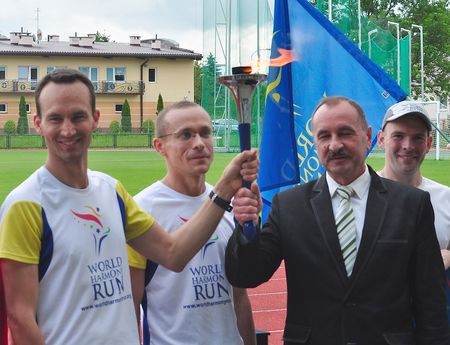 Pan Antonii Dębiec czynił honory miasta w imieniu Pana Prezydenta.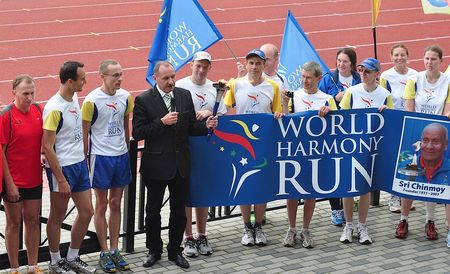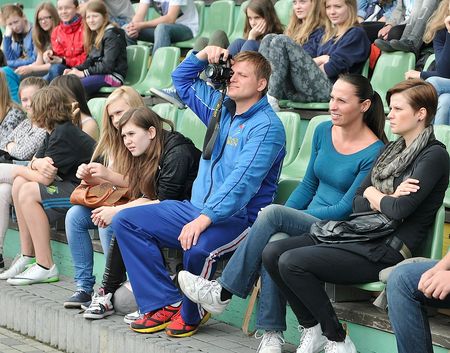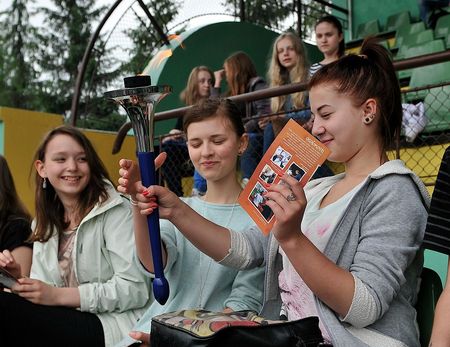 Wędrujący z rąk do rąk znicz, zawsze jest atrakcją.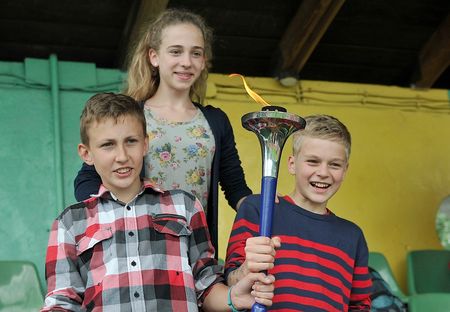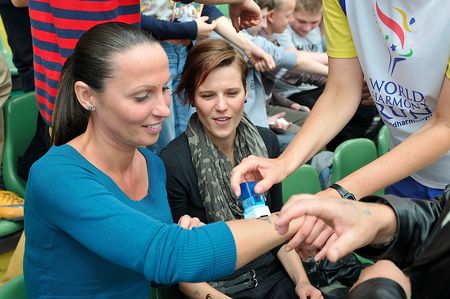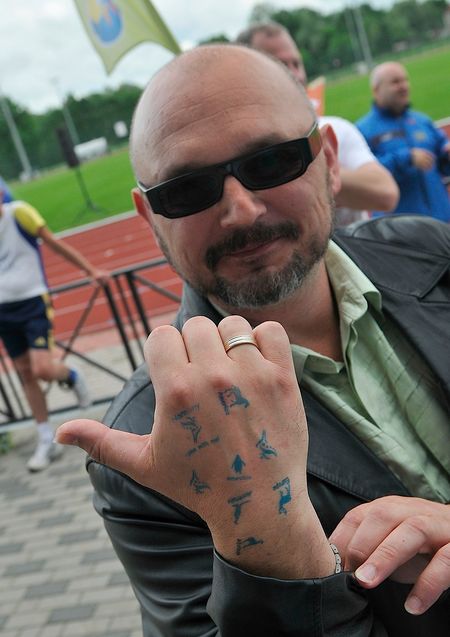 Obirżyświat.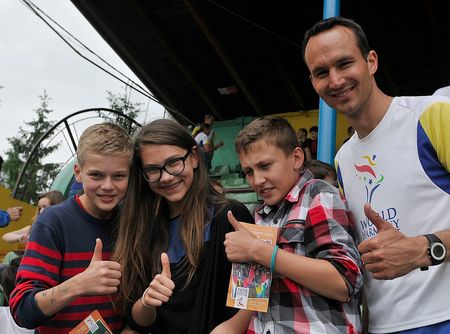 Wspólne fotki są zawsze atrakcją.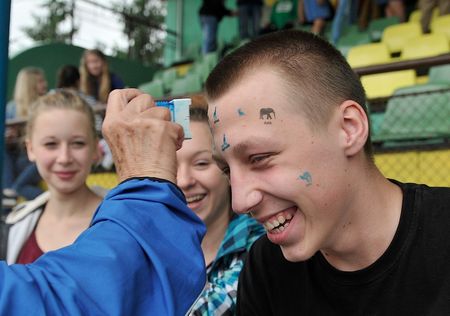 Radość bez granic, do pierwszego mycia.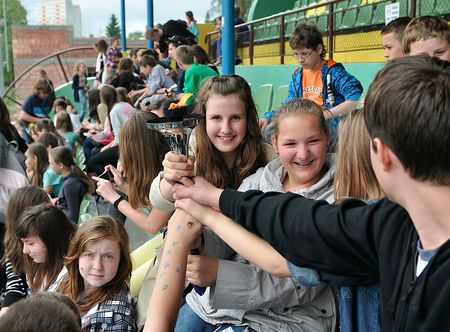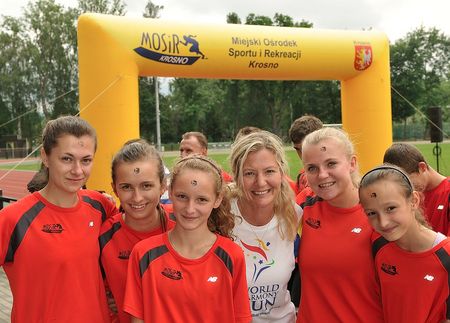 Bardzo dziękujęmy za spotkanie z młodą kadrą mistrzyń świata.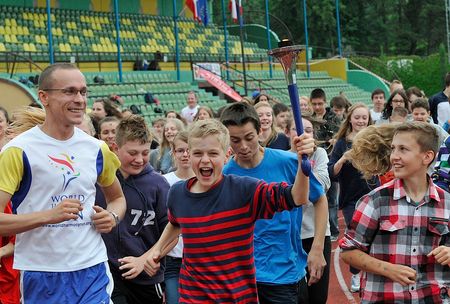 Niekontrolowany entuzjazm.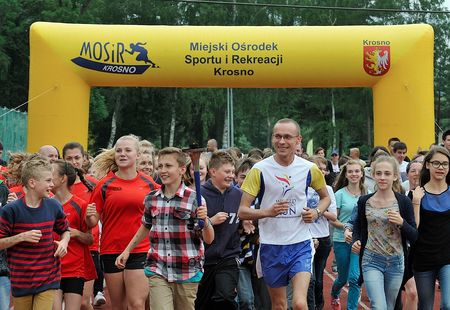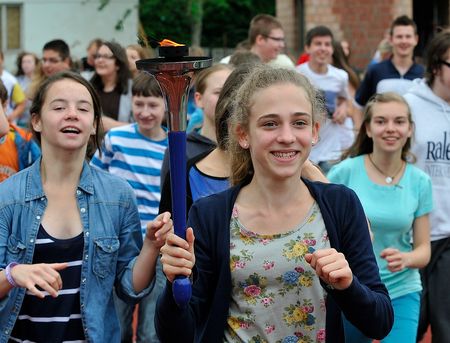 Kontrolowany entuzjazm.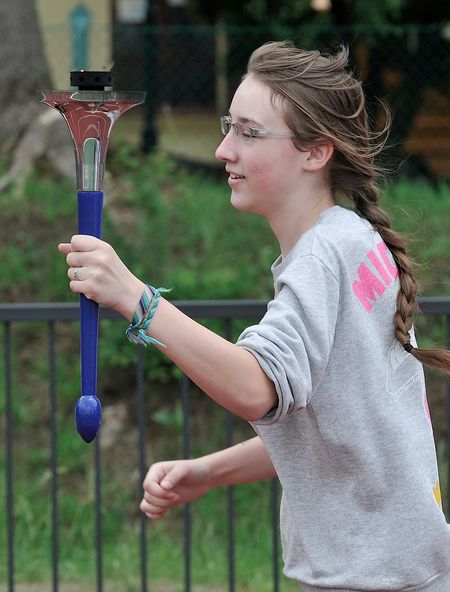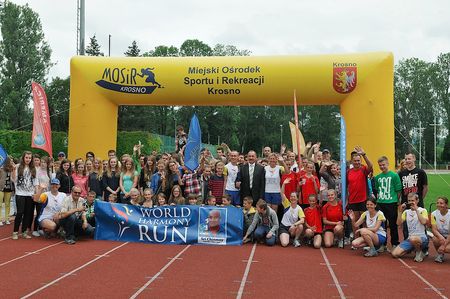 Fotka na zakończenie. Cheessssss. Dziękujemy wam było mega.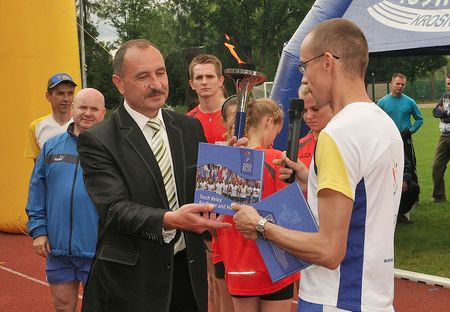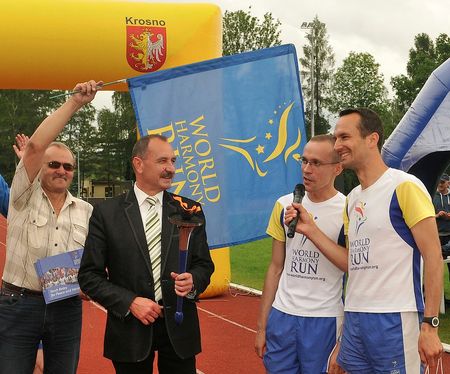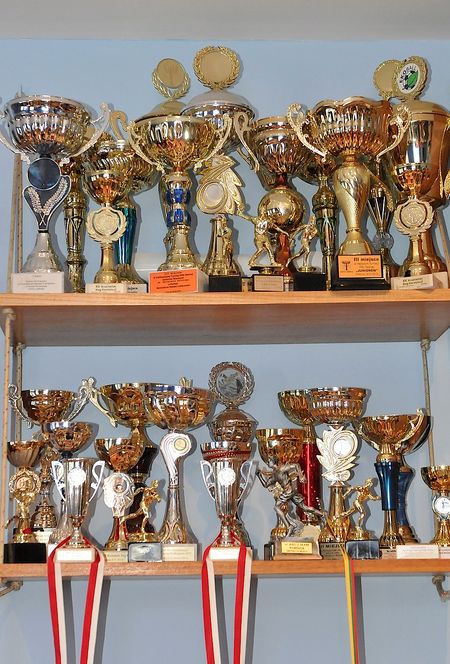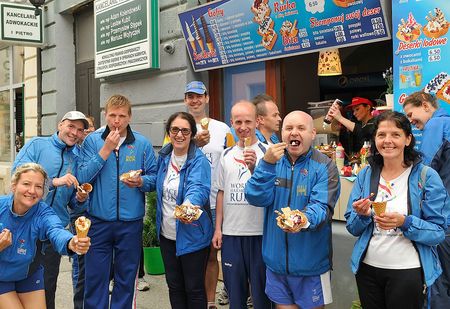 To co biegacze kochają to zmerzliny po obiedzie.
---
Distance: 57 km
Team Members:
Apaguha Vesely (Czech Republic), Josef Sverma (Czech Republic), Jennifer Cluck (USA), Pranava Gigja (Iceland), Jadranka Grbic (Serbia), Sumahat Strohn (Germany), Irena Majerova (Czech Republic), Padyatra Komák (Slovakia), Marek Novotný (Slovakia), Zdenko Michalec (Slovakia), Peter Hlač (Slovakia), Ananda-Lahari Zuščin (Slovakia), Jan Pałasz (Poland), Nabhadan Werner (Poland), Shaivya Rubczyńska (Poland), Pratiuttaram Foks (Poland), Janusz Wiewiór (Poland), Surangana Froń (Ukraina)
Harmonemail:
You can send a message to the runners or read the messages.
Gallery: See more images!