Europe & Asia: 03 Jun - 20 Jul 2010
Asia and Europe 03 June - 20 Jul 2010 (draft in progress)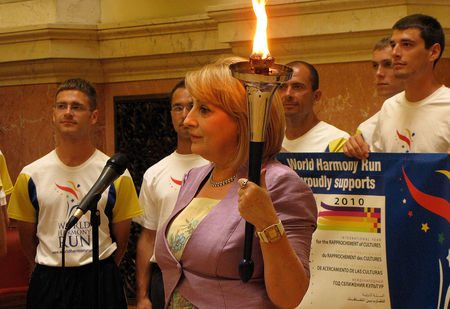 |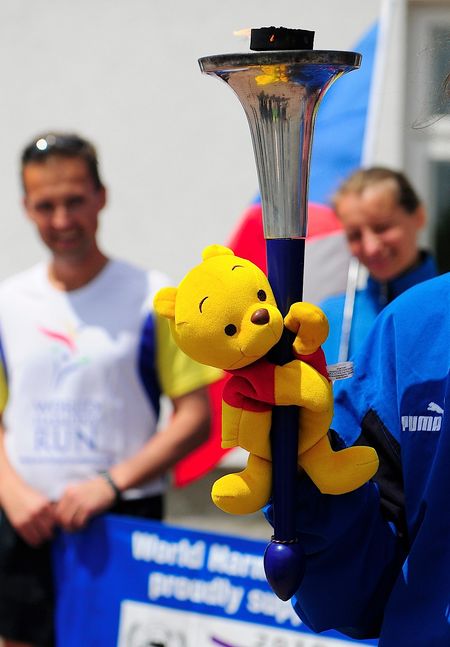 |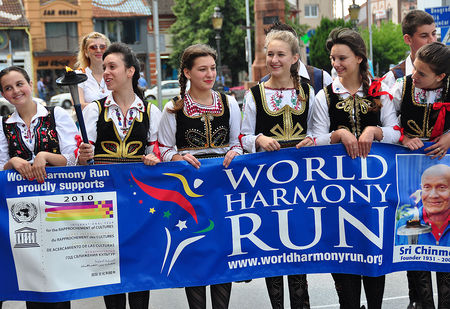 Note: (The next reports / time periods are a bit more time consuming to select items to highlight. By June  there are increasing numbers of good examples because the run is now in full swing in all regions simultaneously and the fact that the guidance and experience on how to introduce the IYRC has become a bit better).
(details Part 03 at http://www.worldharmonyrun.org/unesco_year/iyrc_examples/iyrc_exa_03]
(to be added):
Boarder
---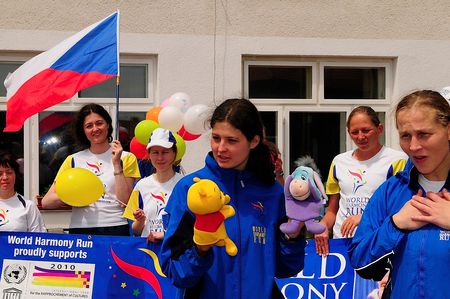 ---
USA, New Mexico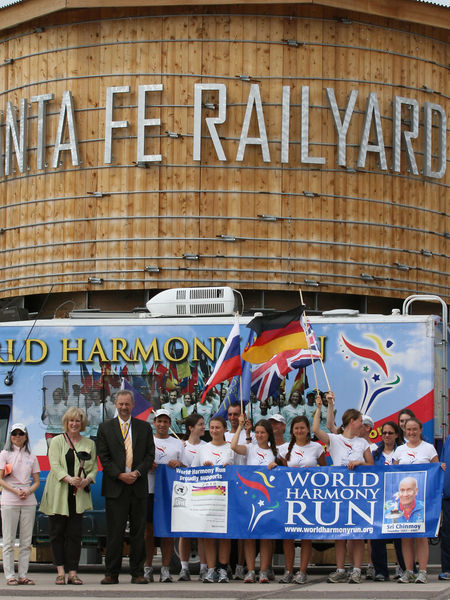 Santa Fe's Railyard Water Tower in the historic railyard was the perfect place for us to meet the Mayor.
Germany -media mention of IYRC and President Hepburn message, Germany 14 June: Czech border; Germany 21 June: Paderborn - Dortmund, so many different countries' flags being displayed at the school with IYRC logo on banner.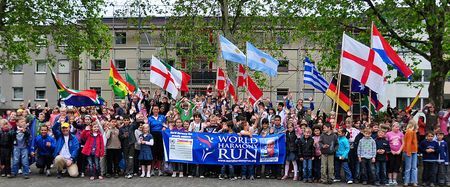 Plus to sumarise form details :
Netherlands
Serbia
Macadonia
Hungary   (part 2)
---