Serbia 23 May: Serbian border - Niš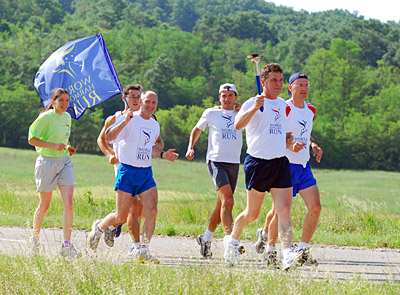 Leaving Bulgaria meant leaving our beloved group of Bulgarian runners...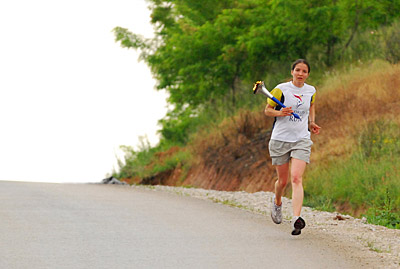 Only Maria from Bulgaria stayed and she is a great companion for Nataliya. On the other side of the border, some Serbian ultra-runners were waiting impatiently to hold the torch.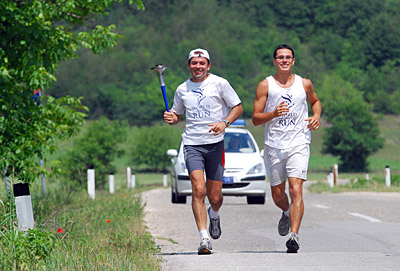 About 12 kilometres further on, our first Serbian meeting took place, in Zajecar.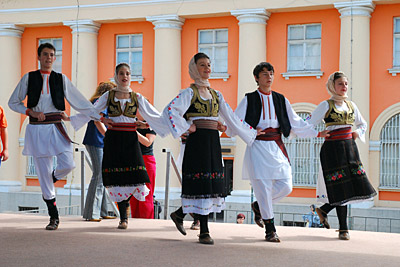 The whole school led us through the main street to a big stage were the mayor,Mr. Bosko Michic invited us to watch folk dances, and listened to our presentation very intently.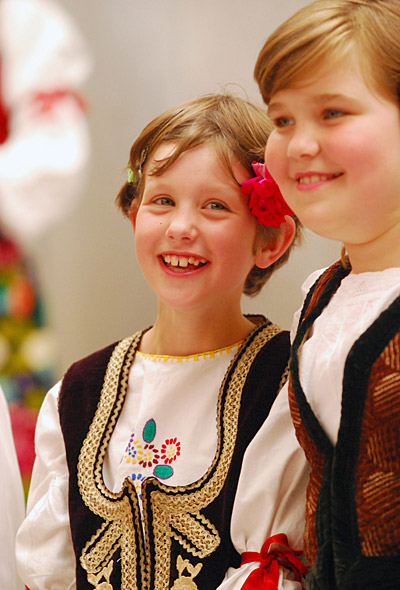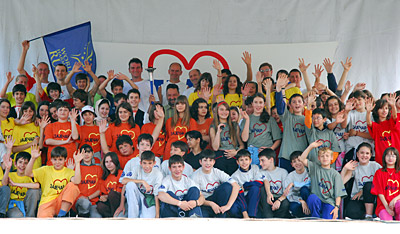 A few days ago, Marija Serifovic won the Eurovision Song Contest representing Serbia and her first concert after her success took place a few hours after our passing, on the very same stage. We were very happy to be received almost like their new national star.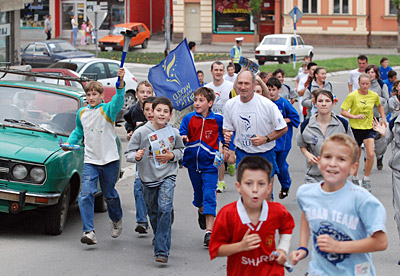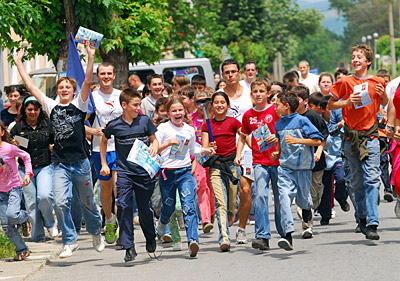 Later on in the day, we passed through the little town of Minicevo and spent a moment at the municipal school.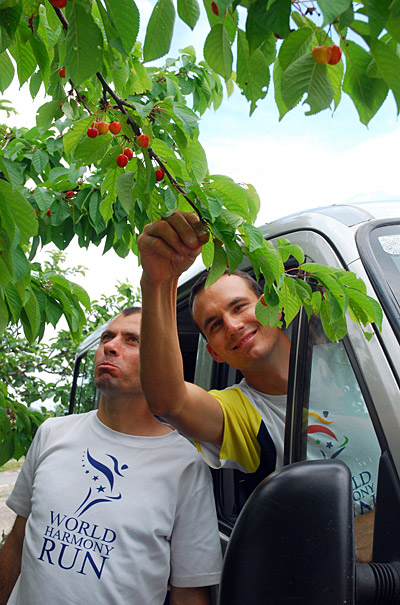 We had some nice surprises on the way.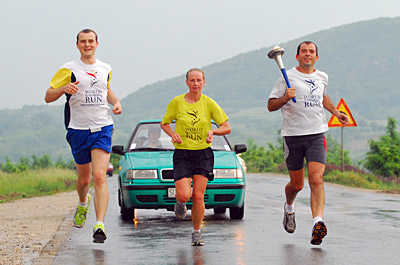 Our world famous Namithaba joined us again, this time in his own country, and he got blessed for that by an intense storm of thunder and hail. Nothing can stop our great ultra runner, not even this torrential downpour.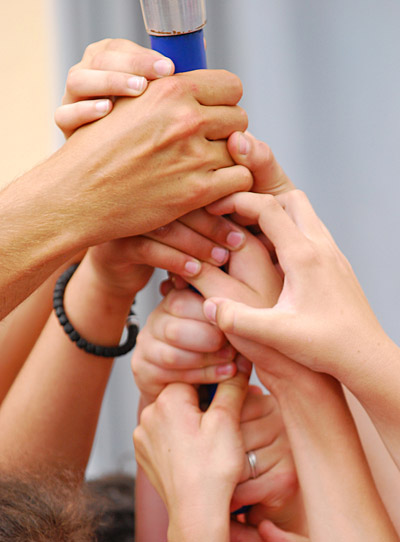 We had another meeting in Knjazejac. It gave us the time to get dry and wait in a warm place, watching the sun illumining the vibrant nature of Serbia.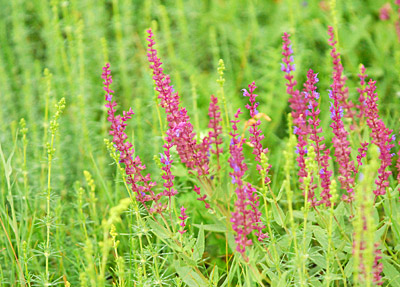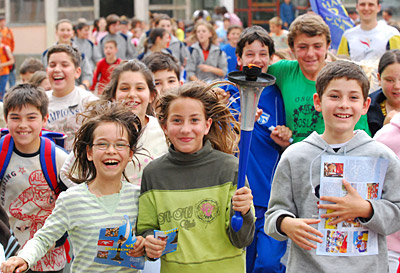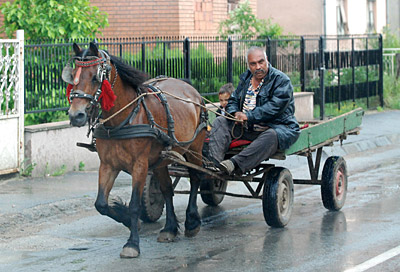 Serbia quickly seemed to be a country with many different faces.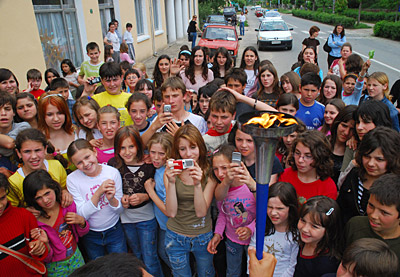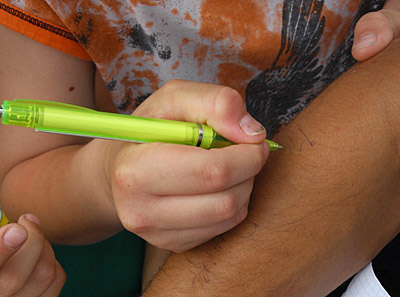 Some traditions on the run never change.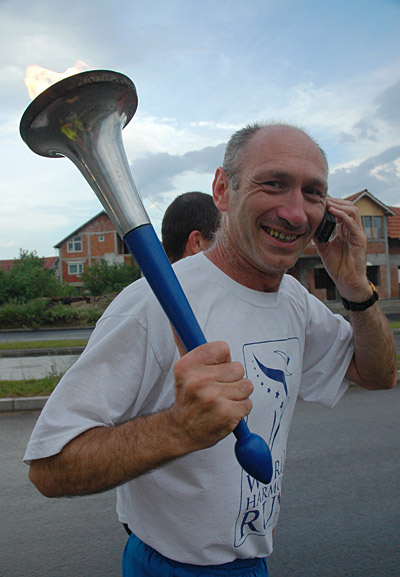 Our Serbian runners demonstrated great capacity for adapting to many situations. It's not easy to be an organizer and to be an ultra runner.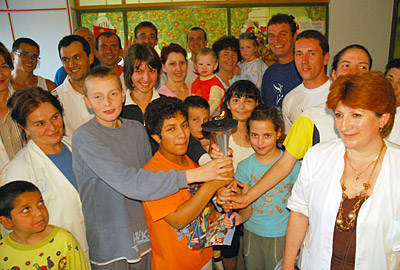 When we finally arrived in Niš we still had energy enough to visit the Hospital for children. It was a special meeting and we really felt that the children looked on their way to recovery just by starting to smile again.
---
Team Members:
Ondrej Vesely and Rosta Vagner (Czech Republic), Pierre Lantuas Monfouga (France), Valentine Bebik (Ukraine), Janos Derekas (Hungary), Jaromir Horejsi (Czech Republic), Nataliya Lehonkova (Ukraine).
Harmonemail:
You can send a message to the runners or read the messages.