Switzerland 26 June: Chiasso - Biasca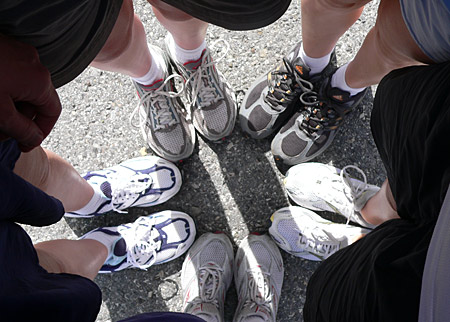 This morning we started at the city hall in Chiasso. The deputy mayor and the town secretary gave us their farewell good wishes for today's run.
As we made our way into the green valleys of the southern part of Switzerland, the Ticino, we reached Coldrerio, where we tasted our first refreshments for the day, offered by the community representative.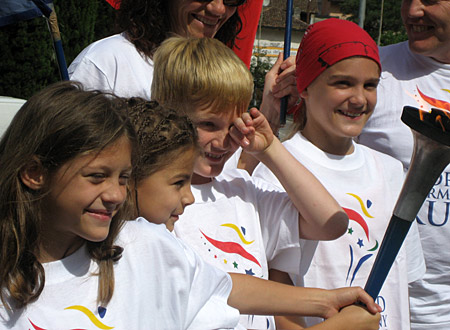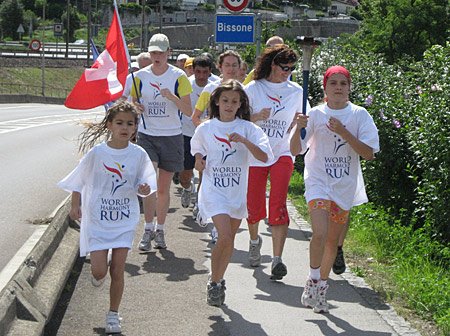 In Bissone a few kids from Track and Field Club SAL Lugano waited for us, among them the 10-year old Swiss cross-country champion.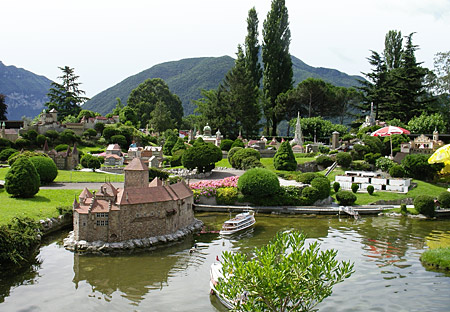 We really had a great time at Swiss Miniature, a beautiful park in Melide that has replicas of a lot of significant Swiss sites at size. The mayor of Melide invited us there; although there are many things to see, we still managed to "run" through the whole MINI-Switzerland in 20 minutes.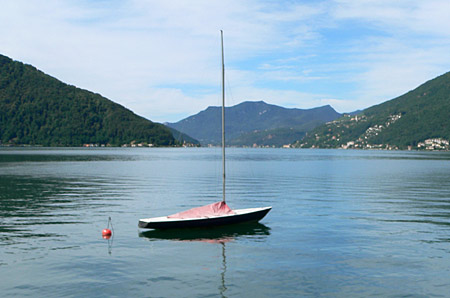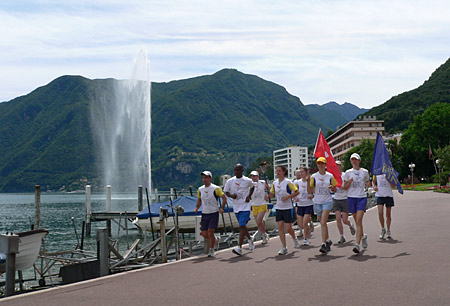 A little later we reached Lugano, where we met with some members of the local track club. They led us in to the city hall, where a city representative greeted us.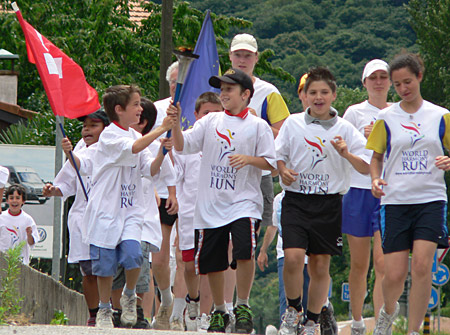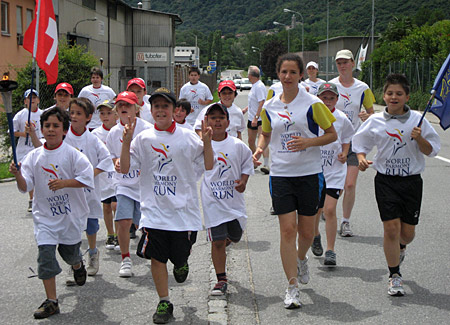 In Mezzovico, kids from the football Club Rivera joined in and speeded off! Later on they joined us again on top of Monte Ceneri.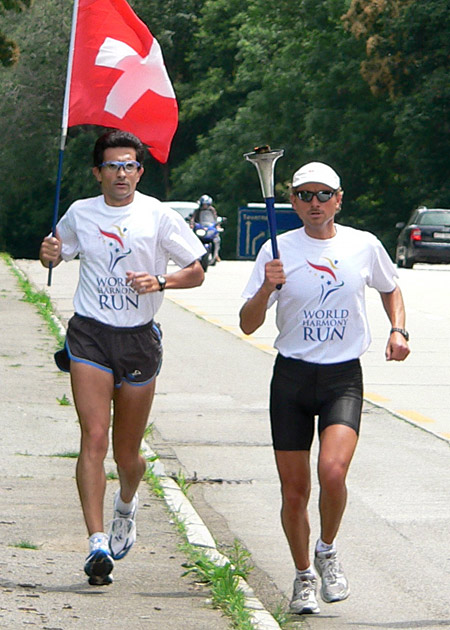 As we started running up Monte Ceneri, Swiss 10,000 metre champion Luca Foglia and Marco ran the whole way up, and there we had a meeting of harmony and friendship between the southern and northern parts of the Italian-speaking region of Switzerland. Historically, this pass divided two regions that were not always in favour of each other…
…and there is still a lot of rivalry between the two, at least when it comes to ice-hockey. Therefore it was significant that the technical director of the hockey club of north Ticino, HC Ambri Piotta and the president of the hockey club of the south, HC Lugano, were holding the torch together.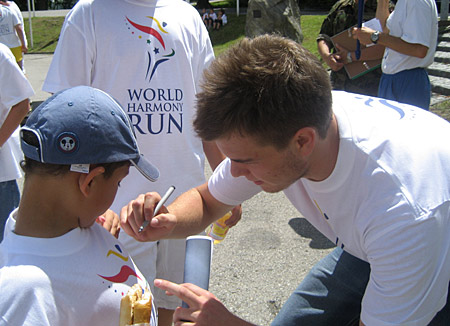 The kids were delighted to get autographs from their favourite player!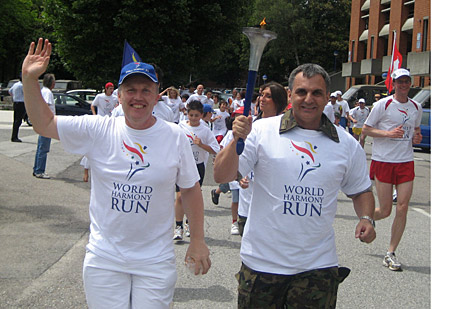 The host at Monte Ceneri was one of the highest-ranking Swiss military officers, Brigadier S. Mossi, who said in his speech that it was fitting to have the World Harmony Run visiting a Swiss army place, because Switzerland stands for the belief of defending neutrality and therefore also peace.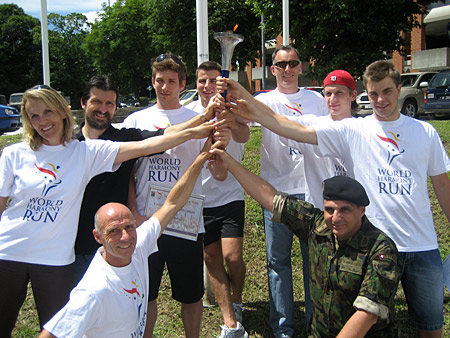 Luigi Nonella and Ivava Genasci organised this most inspiring event and the mayor of Rivera and community president of Castione completed the hearty ceremony.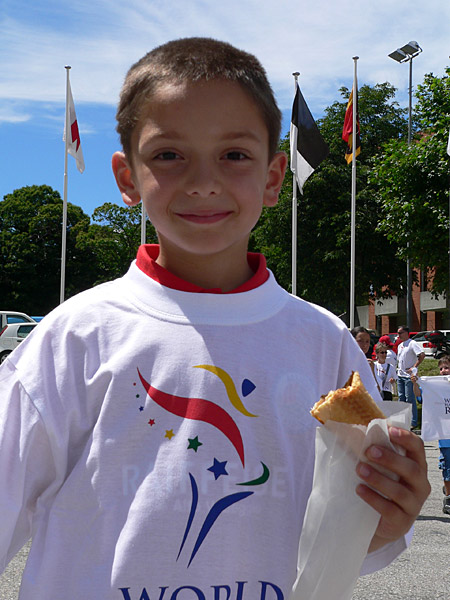 And all got delicious sandwiches!
The final meeting took place in Biasca. Runners joined us and the community representative welcomed us. Some refreshments and a great dinner with friends ended our day.
---
Team Members:
Dipavajan Renner and Tanja Potocnik (Austria), Anita Borics (Hungary), Jürgen Säger (Germany), Roos de Waart (Netherlands), Silvia Dinunzio (Italy)
Harmonemail:
You can send a message to the runners or read the messages.
Gallery: See more images!