Turkey 20 May: Istanbul
After yesterday's arrival in Istanbul the World Harmony Run has left Asia and is back in Europe. Half of Istanbul is part of Europe and the other half is part of Asia.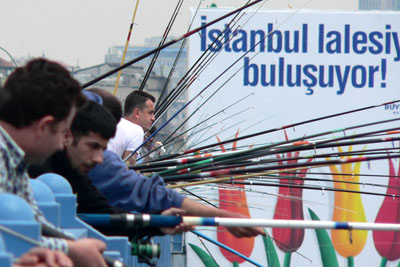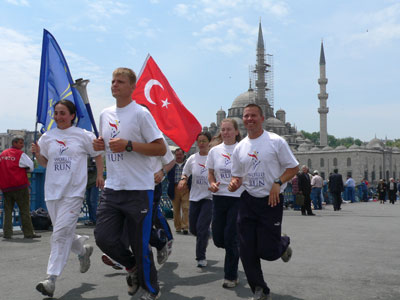 We had time today to look around in Istanbul and take care of some basic necessities, like washing our clothes. (It took a while, though, to find out which shirt belonged to whom).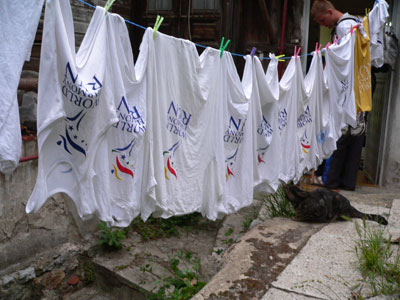 We went with the ferry back to the European part of Istanbul where the most famous part of the city is located. We did some short running in the city and then became real tourists!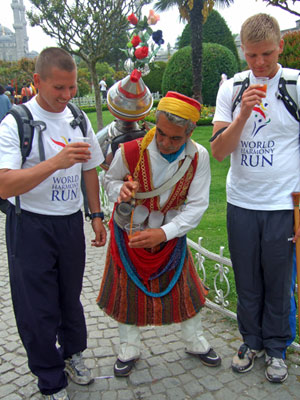 The girls on the team had to dress a bit different to be allowed in the various holy places, like the beautiful blue mosque that was built in the 17th century for Sultan Ahmed.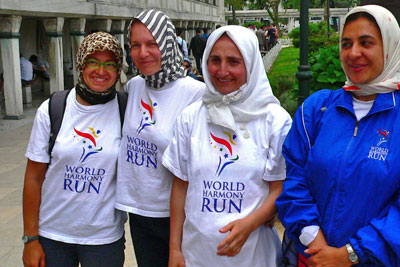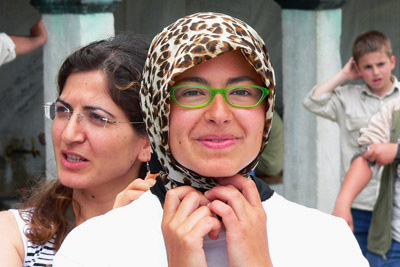 The highlight, probably, was the Hagia Sofia, the famous citadel originally built in 350 AD. However, we spent the most time in the Bazar, with its colorful shops. We tried out many different sweets and enjoyed a meal on the banks of the Bosporus.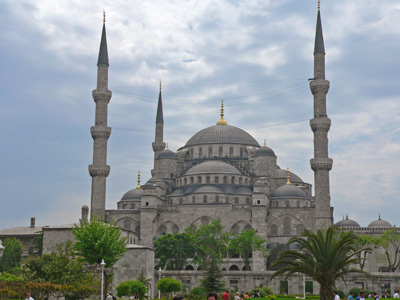 Back at our sleeping place we arranged for a relaxed evening. Our muscles were tired from running over 500 kilometers in the last four days. Furthermore, we still have 270 km ahead of us for the next two days, which gives us reason enough to take it a little easy.
---
Harmonemail:
You can send a message to the runners or read the messages.