Bulgaria 20 May: Sofia - Plovdiv
The breakfast in the Hilton was great, and so were the beds, just a pity we could not use them very long. We were happy to be able to thank the acting manager in person, and then drove through beautiful Sofia, nicely situated on the foot of a big mountain. Nataliya was back again from Skopje, with a Bulgarian visa; now the visa for Romania still has to be arranged. Would it not be good if countries did not make travel from place to another so complicated?
The local Bulgarian runners had already covered the first 50 kilometres of the 150 in total to today's goal Plovdiv, so we started running with them at our first meeting place Ihtiman.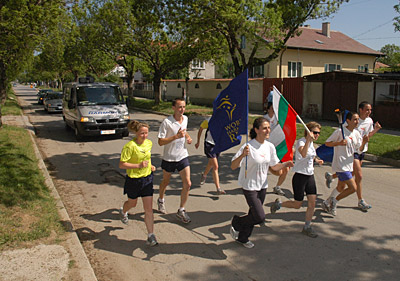 We were on a road that looked like a real highway. You could go 130 km/h but at one place it had a speed limit of 60 km/h. There policeman stopped our van. Our speed had been 88, 28 too much, but then Ondrej showed the policeman a Bulgarian World Harmony Run brochure, and that brought his compassion-heart to the fore. No jail (or fine) for us this day!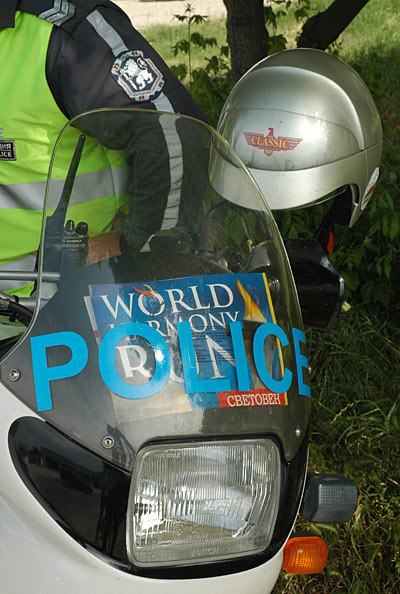 At the right we had great views again at another side of the Rila mountains, rising into the blue sky with their white tops. In Ihtiman a group of children ran with us to their mayor, who wished us all the best and a fair wind in the back.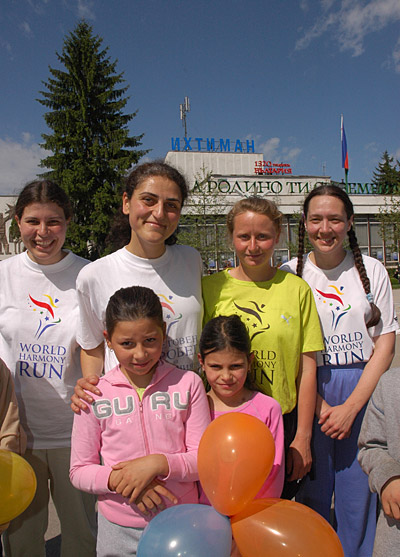 We then passed a market street where Kalin was making the most of the sound system on top of the van, through the microphone explaining what we were doing.
Beautiful running followed through quiet hills, with a hint of the mountains present in the background. For scenery Bulgaria must be one of the best places we have been so far in this part of Europe.
We made a short stop in Kostenec to change runners, as a man came to us and offered us a large box of chocolates. We had stopped in front of his house and so he considered us to be his guests, he said. Because the day was very hot, the box was gone soon. We had to eat it before the sun did! Thank you, Georgi Stoyanov!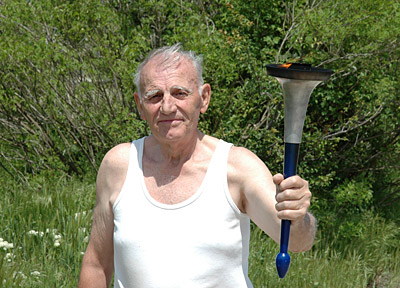 Thanks to the excellent help of the local Bulgarian runners there were a few moments when we could stop and relax. At one of these moments we made great friends with a butterfly. He liked the van and the World Harmony Run logo on it, but especially Ondrej, who christened the butterfly Emmanuel.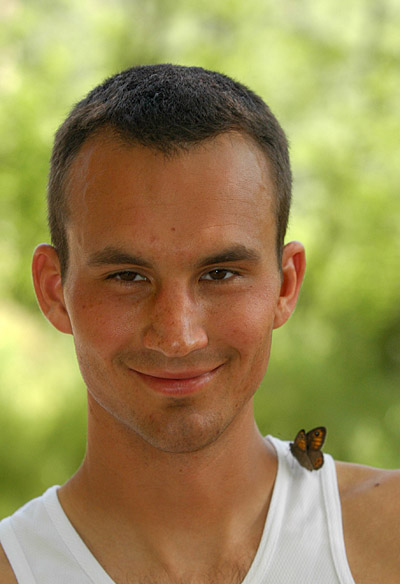 Friendly storks filled the skies above us.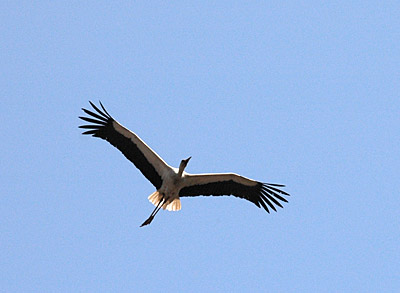 We entered Belovo, toilet paper capital of Bulgaria. Probably all the toilet paper in Bulgaria is being produced here. We had to do some shopping anyway, so this was the place to do it, in one of the many toilet paper outlets along the road.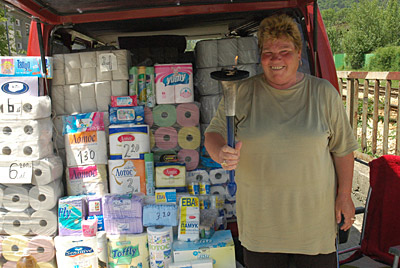 Next came Pazardzik, a place where we had been last year also. Their city brochure even features a photo of our visit in 2005! Our coming coincided with the yearly local celebration of Pazardzik, so that was good timing. After very friendly words of the mayor, children's choir Patilantsi sang a few songs. One I particularly liked, with the lyrics " The world is beautiful, the world is wonderful, the world needs my song.".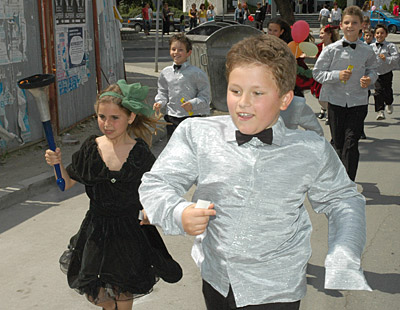 On long straight roads in the hot afternoon we went on to our final destination of the day, the big city of Plovdiv. A large field of poppies took Petr's imagination.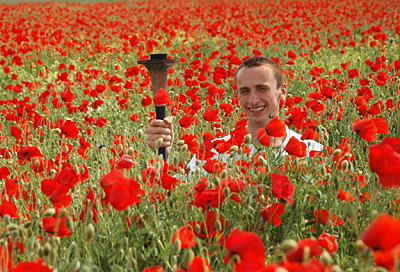 Many cars honked their horn and people enthusiastically waved. The large media exposure obviously had a great impact and many people recognised us from the appearances on national television and radio. We met the deputy mayor of Plovdiv at the central square. He said he received with great satisfaction the Team that carries peace, friendship and understanding. We already got an invitation for 2007. He encouraged us to bring the Run to even more countries and increase its length.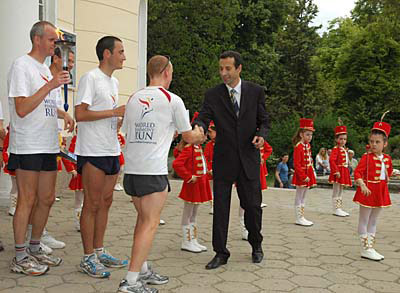 Though this was perhaps not our first thought at the end of a hot day, of course this is exactly what is already happening. The Run is reaching more and more people and going to more and more countries (this year over 100). The ceremony was concluded by a spirited performance by the mini majorettes of kindergarten Maya. The little girls were having so much infectious fun, that they brought a smile to everybody's face.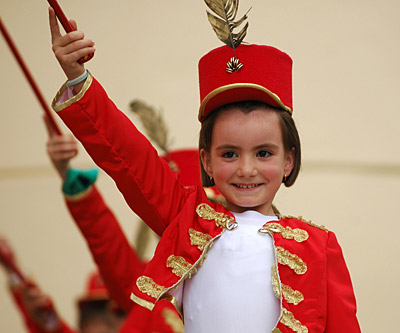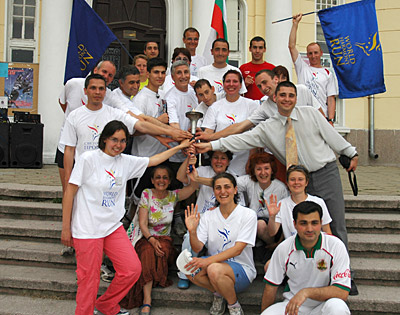 A tasty meal provided by our hosts in Plovdiv, including the traditional hlava dessert (a meal in itself!) and a beautiful sunset concluded the day.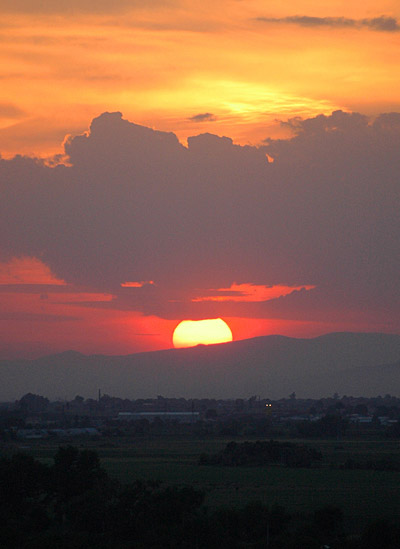 ---
Distance: 150km
Team Members:
Andrea Kevei (Hungary), Frank de Lange (Holland), Mark Collinson (England), Nataliya Lehonkova (Ukraine), Ondrej Vesely (Czech Republic), Petr Machacek (Czech Republic)
Harmonemail:
You can send a message to the runners or read the messages.