Bulgaria 24 May: Varna – Eforie Nord (Romania)
Today, our team split into 2 groups in the morning: one van would start the journey running towards Romania, our next country to visit in the next few days; the rest of us went to meet the sisters of Mothers Theresa Order in Varna.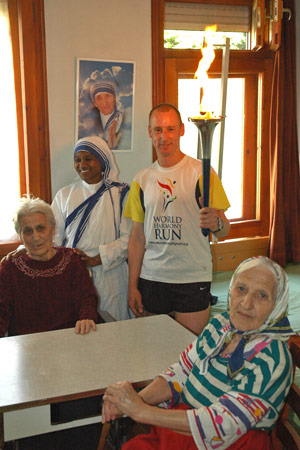 There are 5 sisters living there and taking care of the poor and the sick. They all are very joyful and simple. We first told them about the World Harmony Run and showed them a short video about it. They were so happy to see that Mother Theresa had once held the torch and that the Pope John Paul II did also. We later went to the chapel to pray together. During this brief moment of sincere self-giving, one could almost feel the torch being filled with good wishes for joy and harmony to spread all over the world.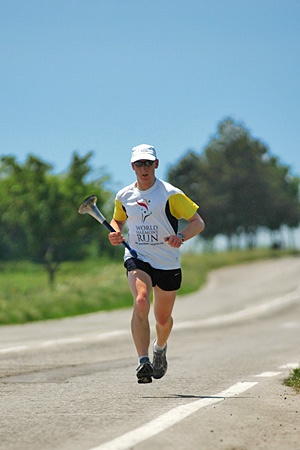 On the way to catch the first van and its valorous runners, we made a few unfortunate mistakes. Or is it so? We missed two times the road to our meeting point until, out of the blue, we saw Sara running in the direction of Varna - the opposite direction she was supposed to run to!! The valiant Italian girl had been running for 1hour 30 minutes under the hot sun. She had hopefully met a few nice people on her way: one boy bought her water, another a lighter so that she could light her torch again. But had we not crossed unintentionally her way, she would probably still be waiting for us in our starting point in Varna. We picked her up, gave her water and started running a few kilometres further.
While we were running, the first van attended a ceremony in Balchick with many people there. We ran in relay for about 20 km until the next city, Kavarna.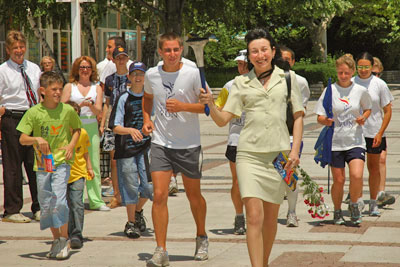 We were warmly welcomed and we passed the torch to a few inhabitants, including young children, who wanted to run a little with us. We were generously offered an enormous lunch bag and it was time to resume our running.
Before reaching the Romanian border, we met a stallion called Greta. The owner said he named it after the Hollywood icon Greta Garbo! The black horse is being trained for jumping. It is rather wild and impressive - beautiful.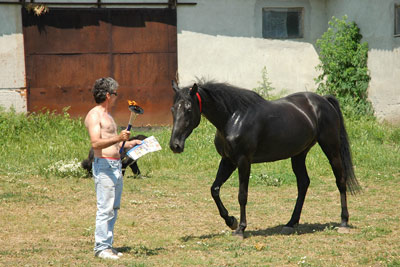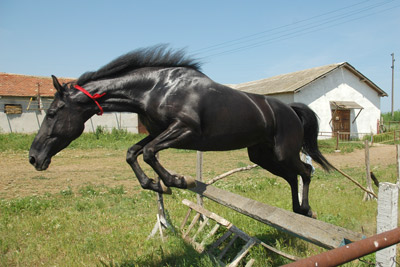 The international team crossed the border accompanied by the whole Bulgarian team who then went back to its country after warm goodbyes and farewells.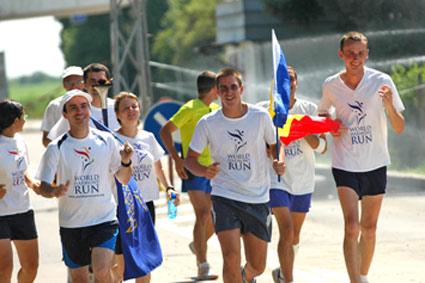 We were welcomed on the Romanian border by 14 or 15 young students of the Sport Institute School of Konstansta. They travelled with us for 25 km until our final destination for the day and each one of them ran 2 or 3 km with us.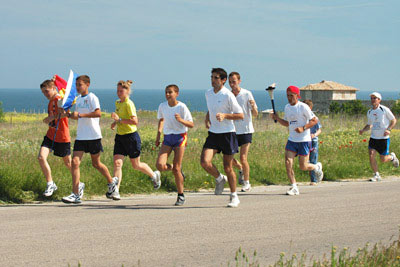 They are really amazing kids: their main distance varies from 800 m to 5000 m. They compete at national level and train 3 hours a day every day. Their young coach's personal best is 2 hour 25 minutes at marathon and their old coach (72 years old) is a former champion at 5,000m and 10,000m.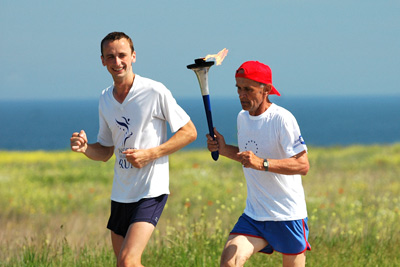 He finished 5th in the 1976's Montreal Olympic Games. All the kids enthusiastically made the final run with us to our hotel and said that they would be there tomorrow to resume the run.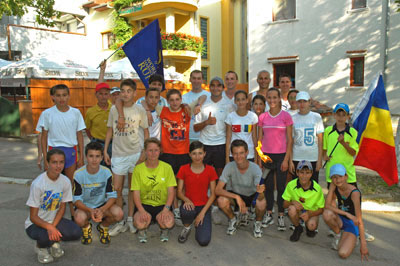 ---
Distance: 145km
Harmonemail:
You can send a message to the runners or read the messages.