Bulgaria 15 July: Varna - Shumen
We woke in Varna and want to thank the Grand Hotel Dimyat, the Hotel Capitol and the Golden Tulip Varna for supporting the World Harmony Run!
Тази сутрин се събудихме във Варна и искаме да благодарим на: Гранд хотел Димят, хотел Капитол и Голден тюлип за подкрепата към Световния пробег на хармонията!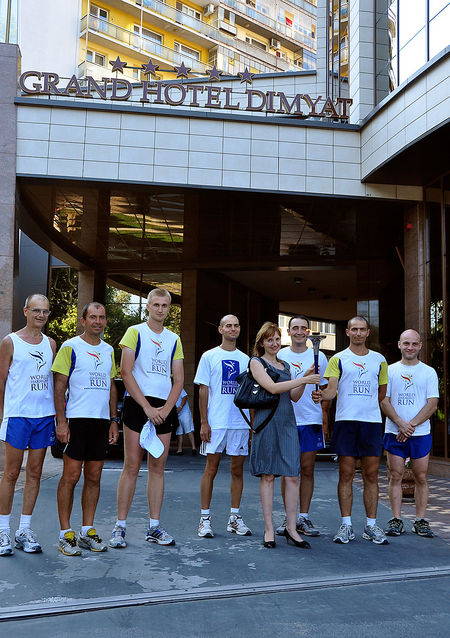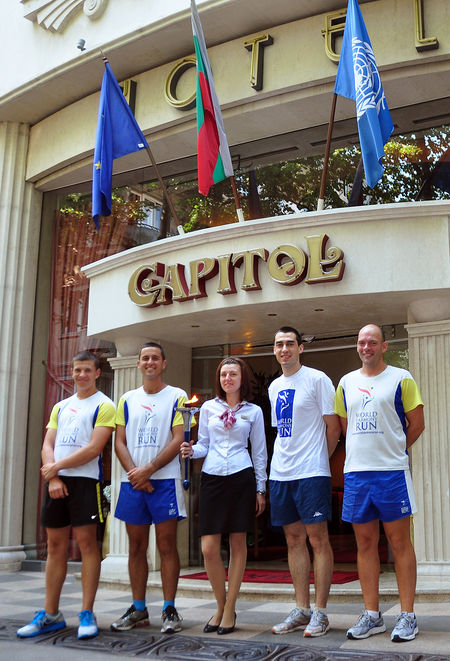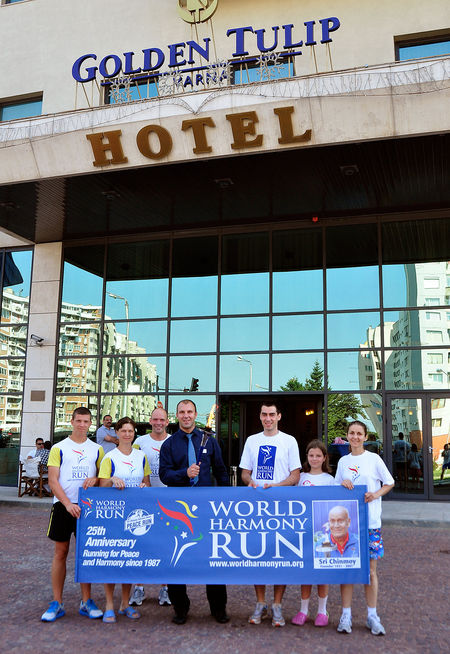 Our first stop was the nature rock phenomenon Pobiti Kamani.
Нашата спирка бе природния скален феномен Побити камани.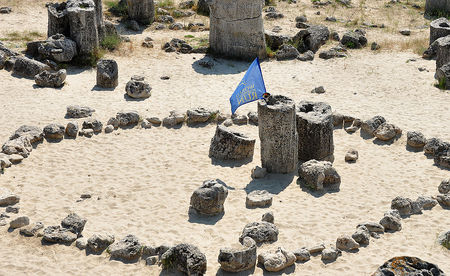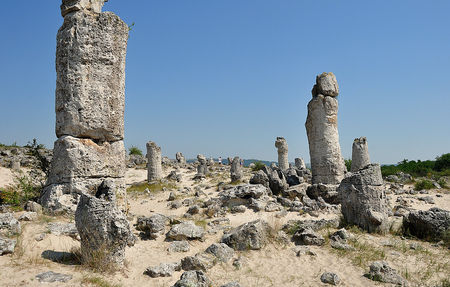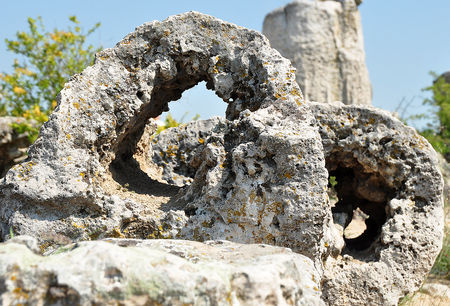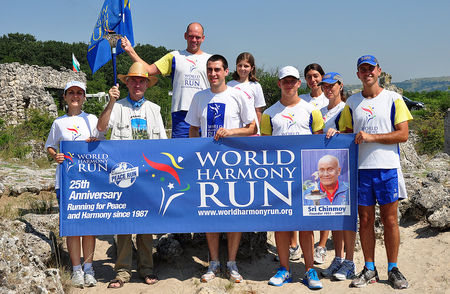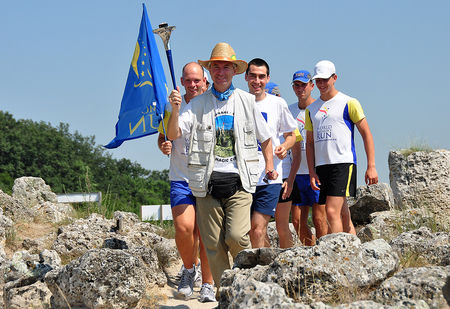 We had a short presentation and the guide made a step for peace.
Имахме кратко представяне и гидът направи крачка за мир.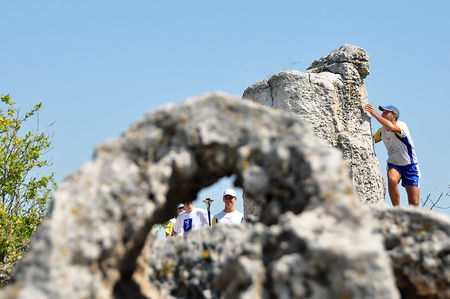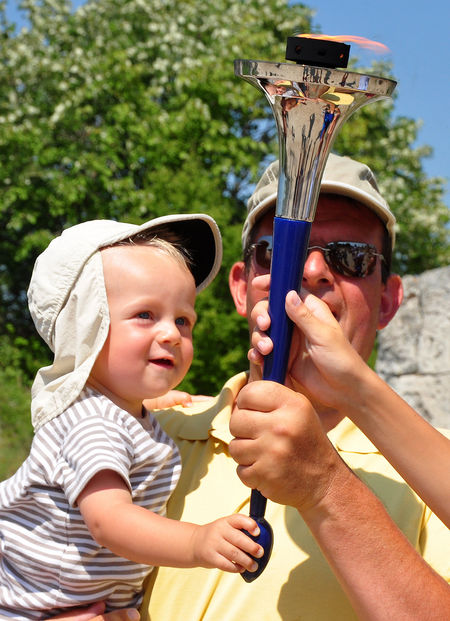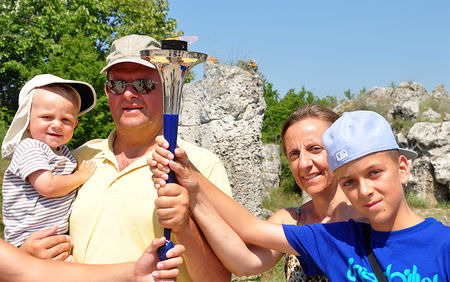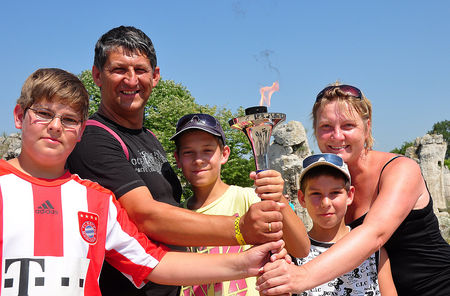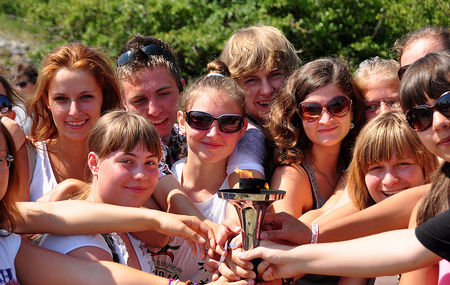 It's a special place, very popular with the tourists and they were eager to learn about the Run.
Това е много специално място, много популярно сред туристите, които бяха много любопитни на научат за Пробега.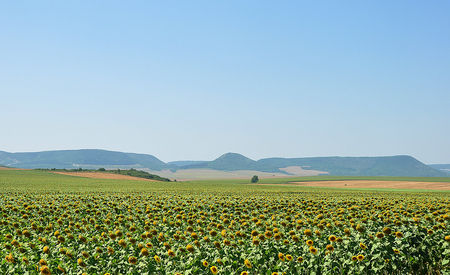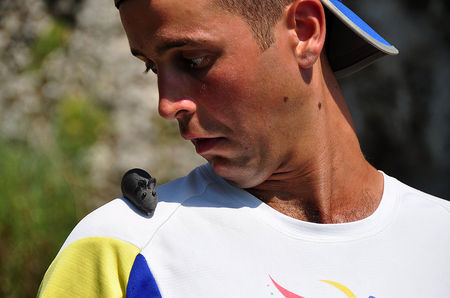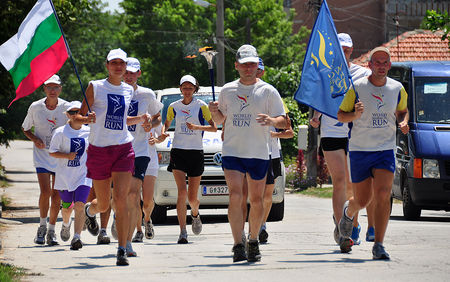 Next we ran into Novi Pazar.
Следваше бягане в Нови пазар.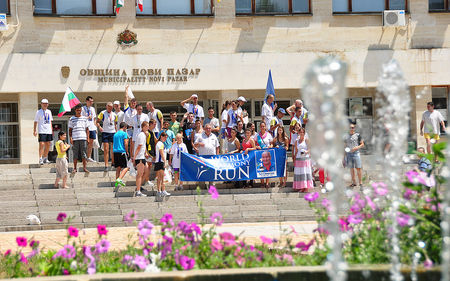 Today was one of the hottest days of the bulgarian summer.
Днес беше един от най-горещите дни от българското лято.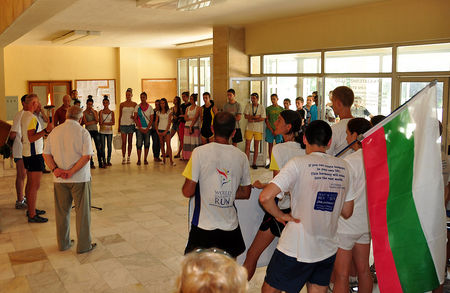 That's why we had the meeting indoors.
Затова срещата беше на закрито.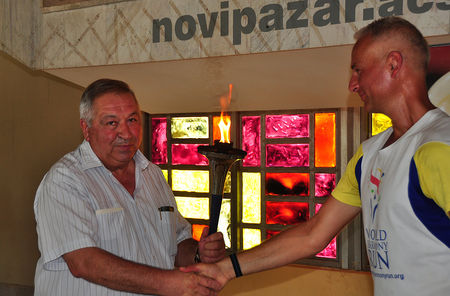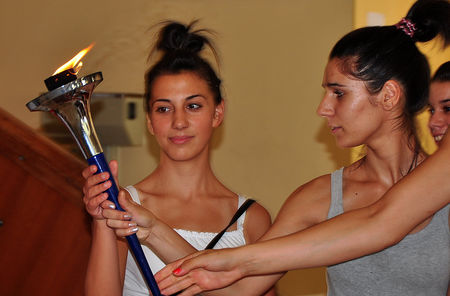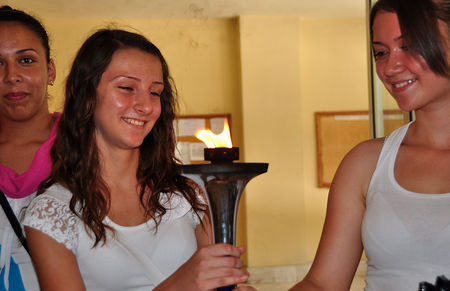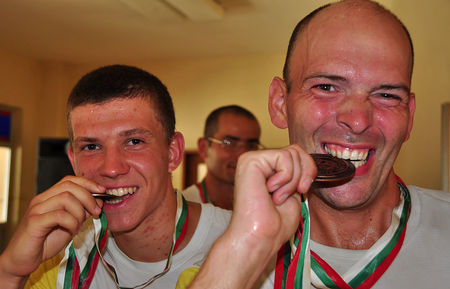 Prescious medals for our runners.
Безценни медали за нашите бегачи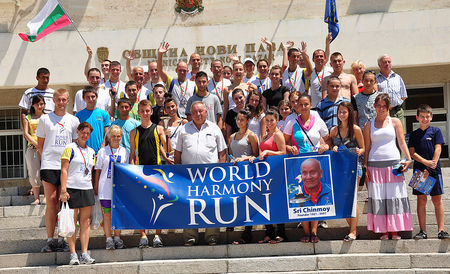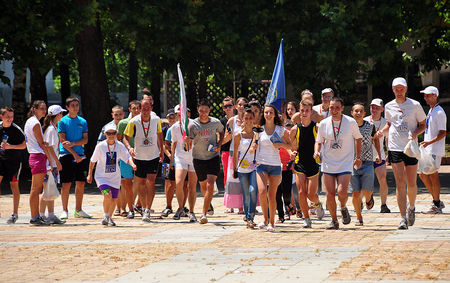 We ran with the local young athletes.
Побягахме с местните млади спортисти.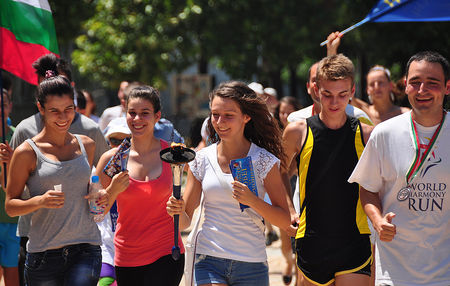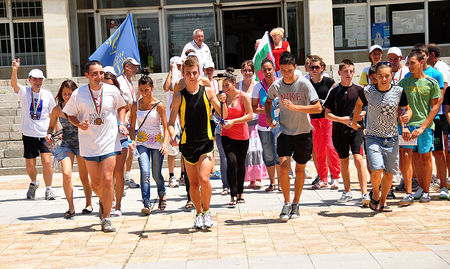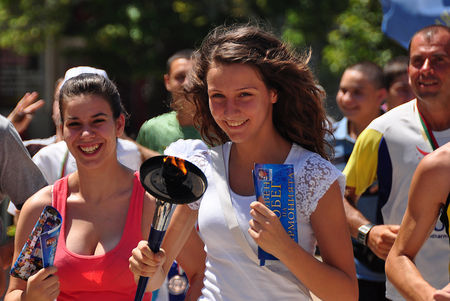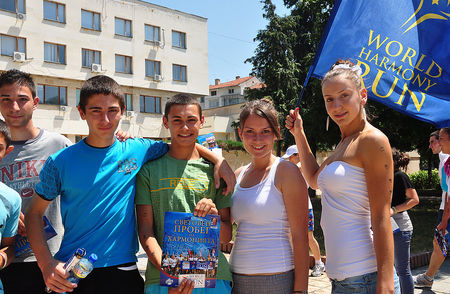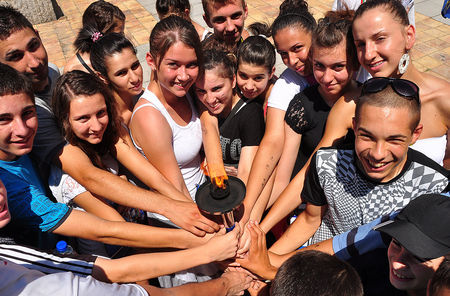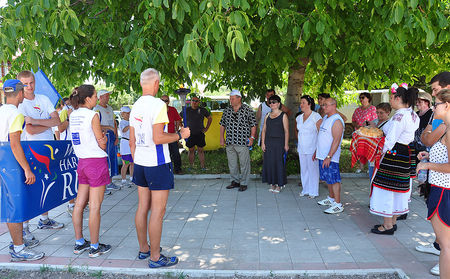 Then we came to Pliska.
Следваше Плиска.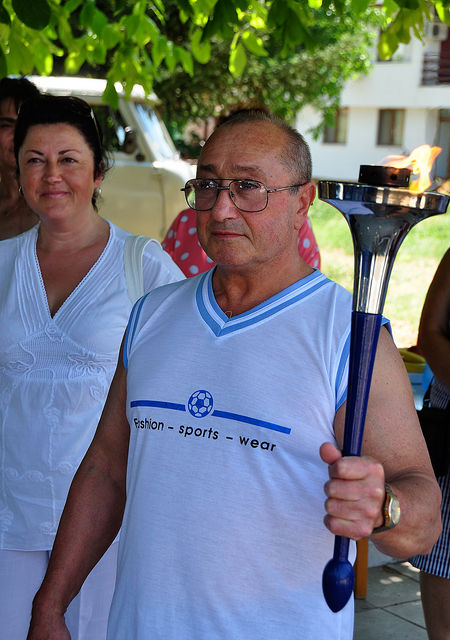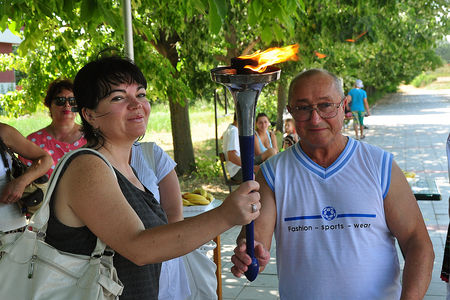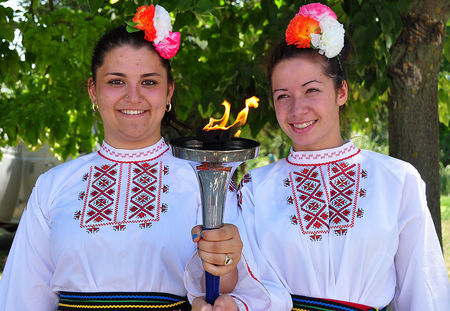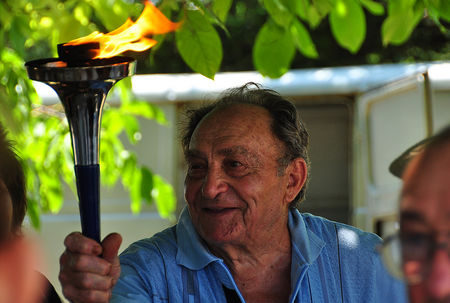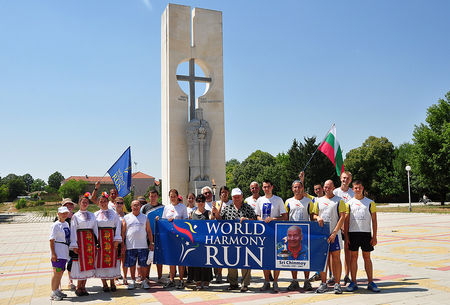 The remains of the old Bulgarian capital gave us the feeling of history of the country.
Останките от старата столица ни даде усещането за историята на страната.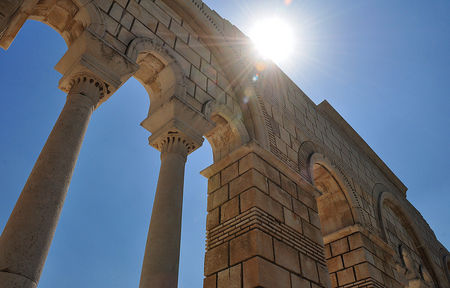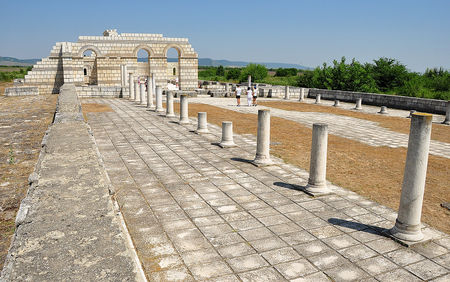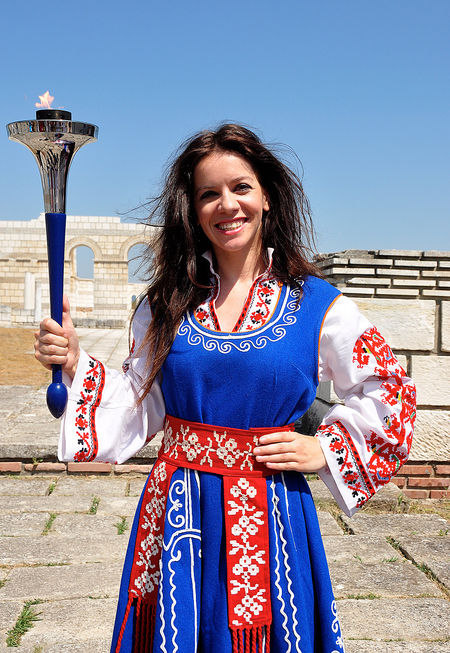 We had a very pleasent surprise - we met Elitza Todorova, a famous Bulgarian singer.
Имахме много приятна изненада - срещнахме Елица Тодорова, извесната българска певица.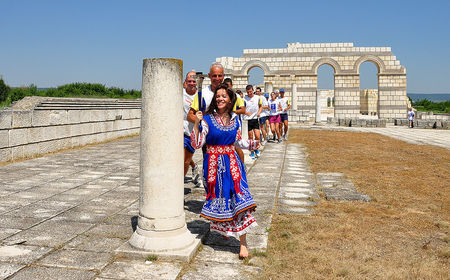 It was her childhood dream to run with a torch.
Да тича с факел е нейна детска мечта.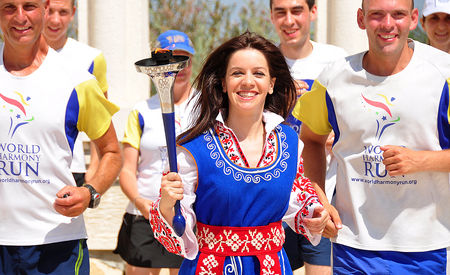 Childhood dreams come true.
Мечтите от деството се сбъдват.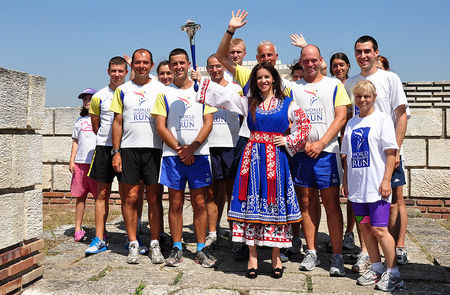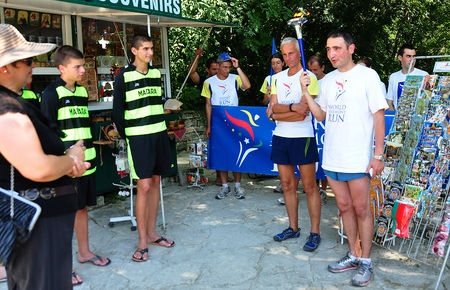 Madara - another historical landmark. This area is full with history.
Мадара - още едно важно историческо място. Този регион е пропит от история.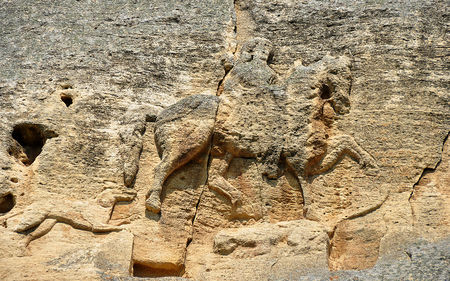 We were welcomed by the local football team.
Бяхме посрещнати от местния отбор.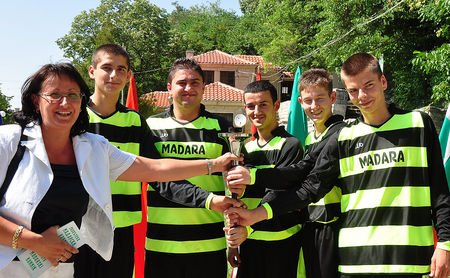 The local museum.
Месният музей.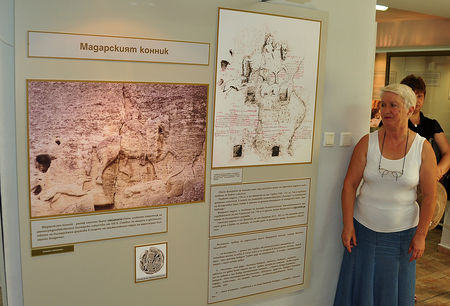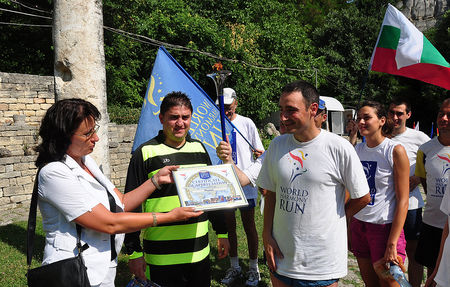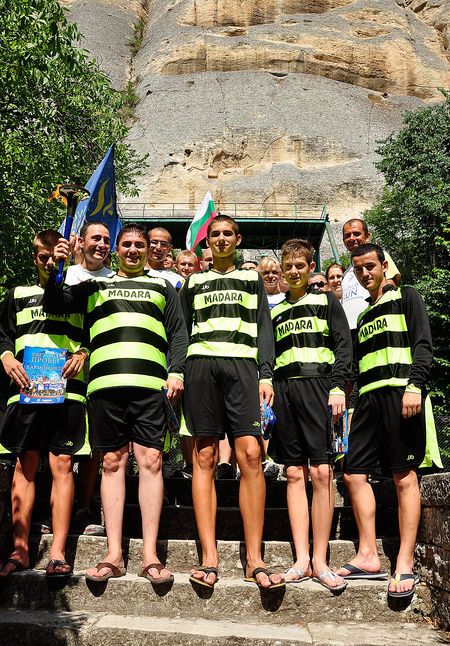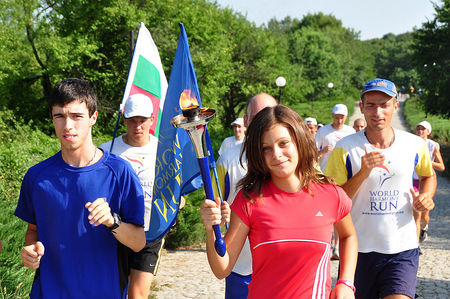 The last meeting to the day was Shumen.
Последната ни среща беше в Шумен.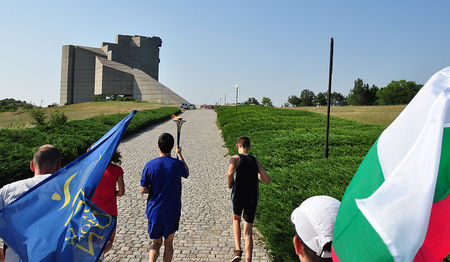 It was on the plateau.
Беше на платото над града.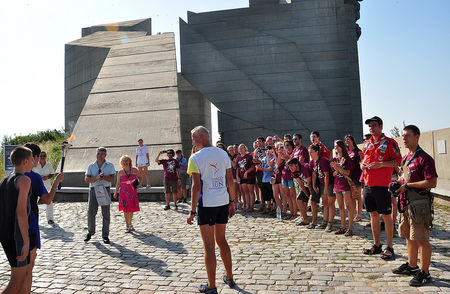 Apart form the local athletes and city representatives there was a group of scouts from different countries.
Там освен месните атлети и представители на града имаше група скаути от различни страни.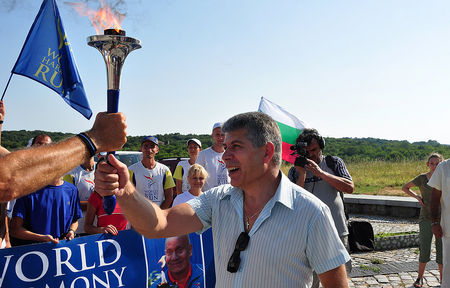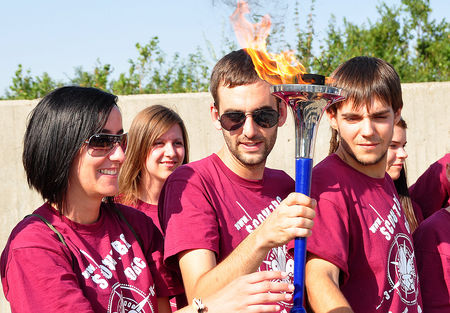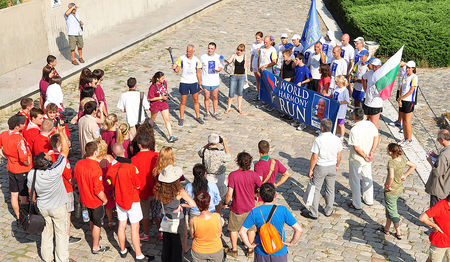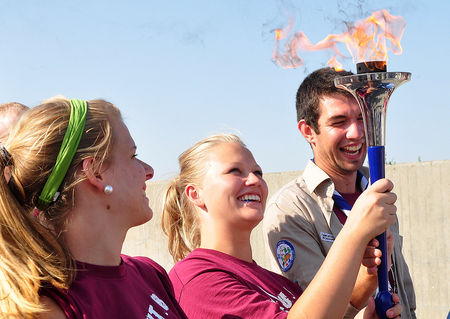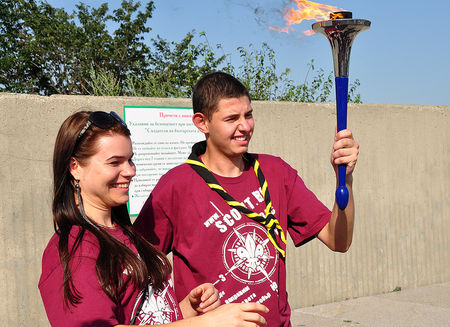 The runners were very impressed by the huge monument comemorating 1300 years of Bulgarian country.
Бегачите бяха вдъхновени от големия паметник в чест 1300 години България.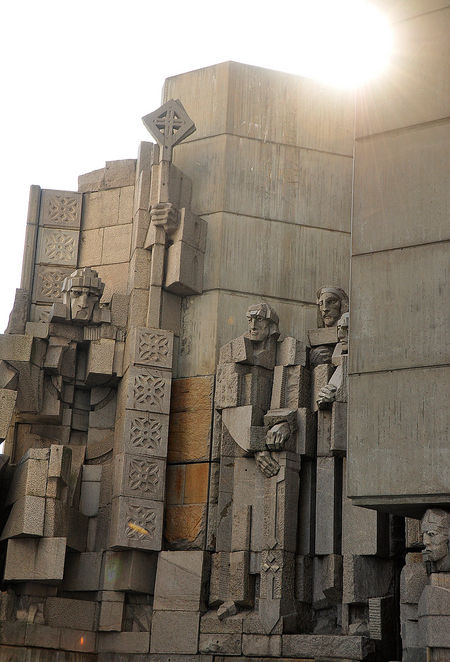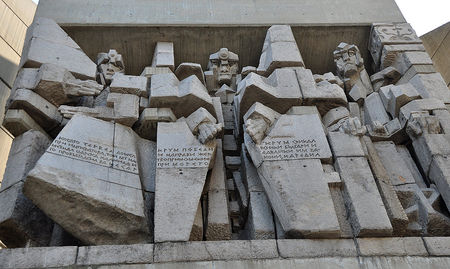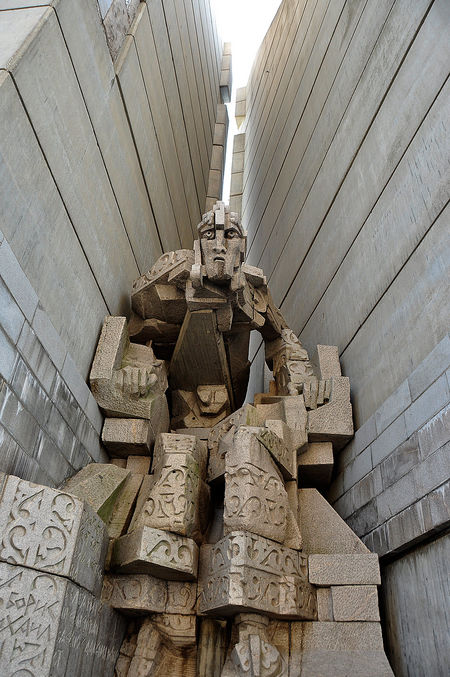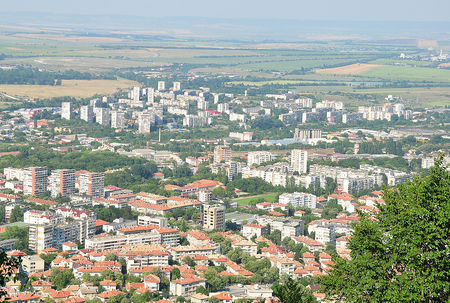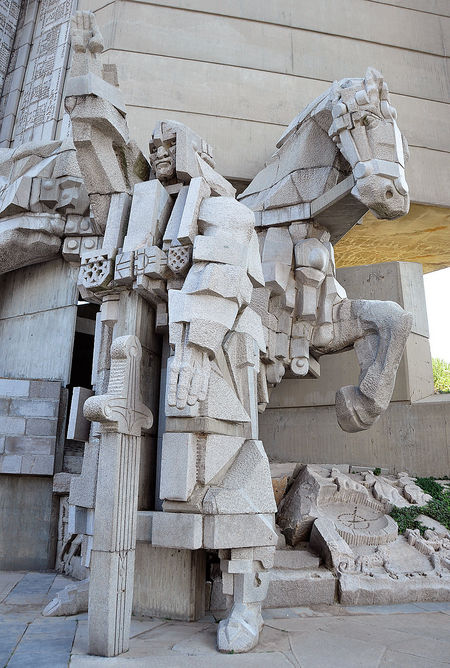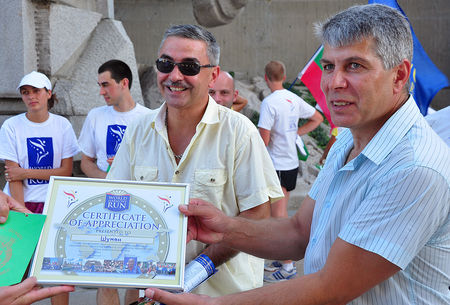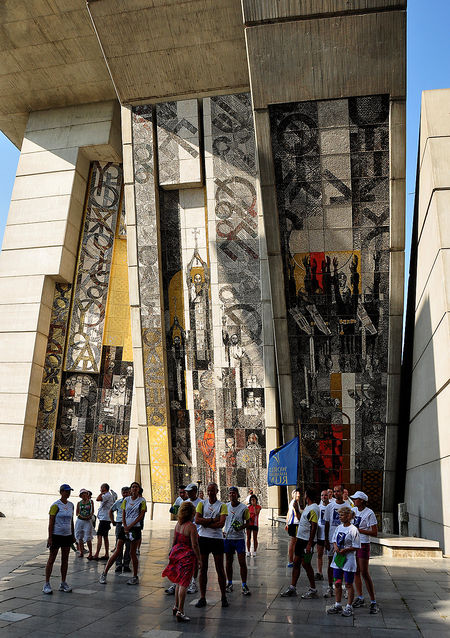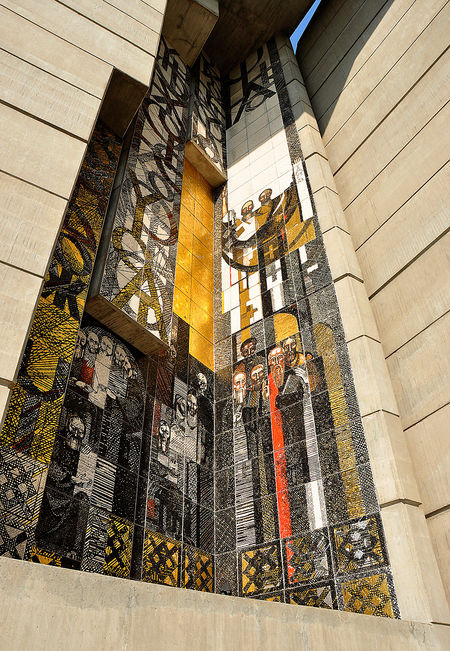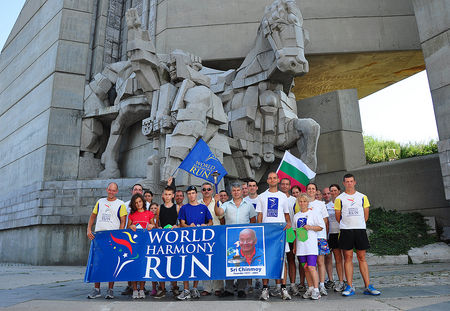 ---
Distance: 110 km
Team Members:
Dipavajan Renner (Austria), Sandro Zincarini (Italy), Sumahat Strohn (Germany), Vladimir Ilyasov (Russian Federation), Barbora Tabackova (Slovakia), Mladen Vujaklija (Croatia), Valters Kinna (Latvia), Dennis Gribok (Luxembourg), Namitabha Arsic (Serbia), Sukhada Korshunova (Russian Federation), Bulgarian runners
Harmonemail:
You can send a message to the runners or read the messages.
Gallery: See more images!