Ethiopia 22 November: Addis Ababa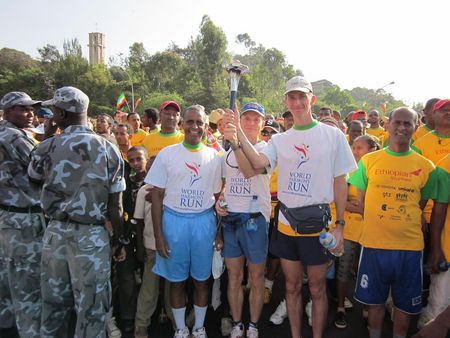 At the staring line of another Great Ethiopian Run!
It has become tradition for our team to participate in the Great Ethiopian Run 10K. Over 30,000 people line the streets of Addis Ababa to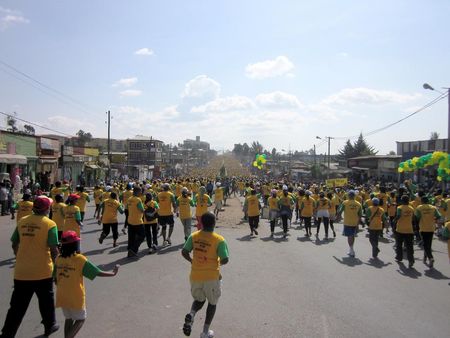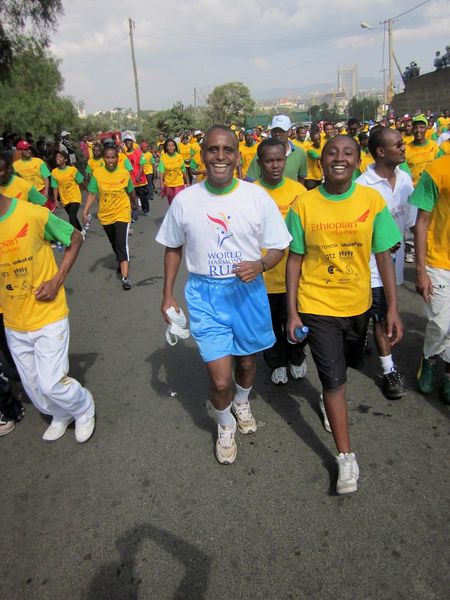 How can we not smile?
Aside from the truly fast runners up front, the real action was with the children. They ran they hearts out and did it with that enthusiasm and joy that children have.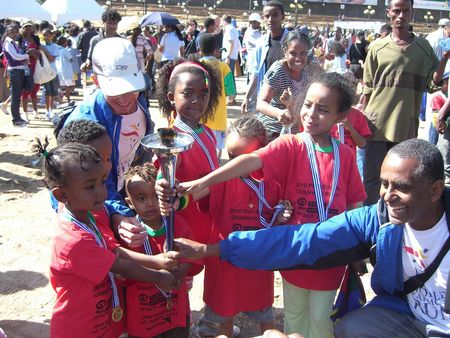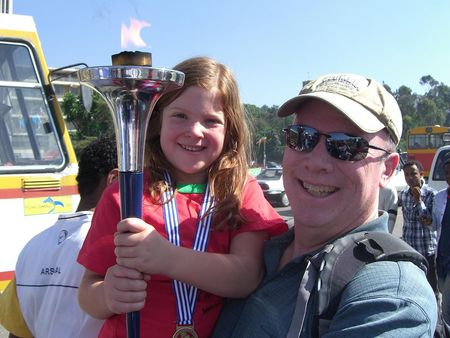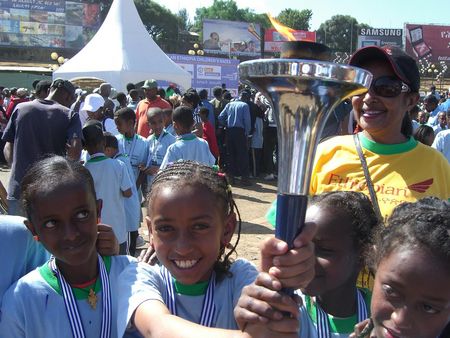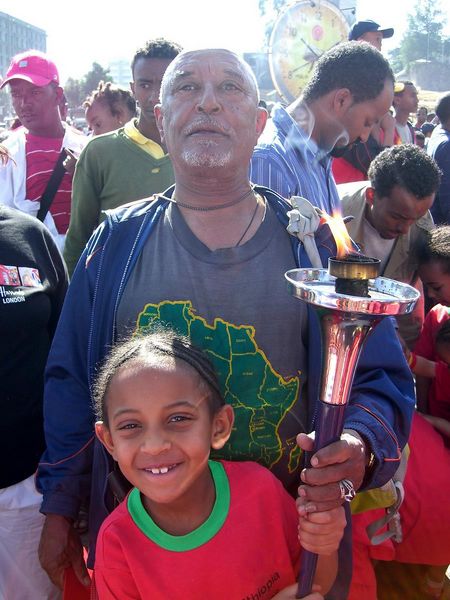 A fortunate occurance, our chief man behind the scene in Addis, Solomon Retta, ran into some athletes who had run with our team in years past. Many of these athletes has developed deep friendships with Solomon as his heart is large enough to accept them as his children.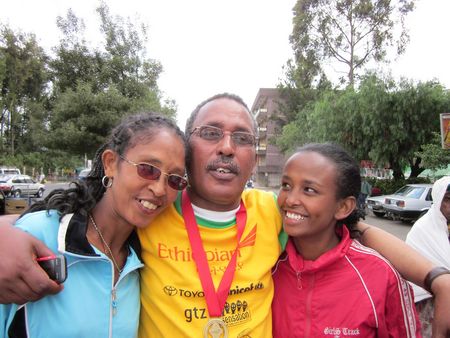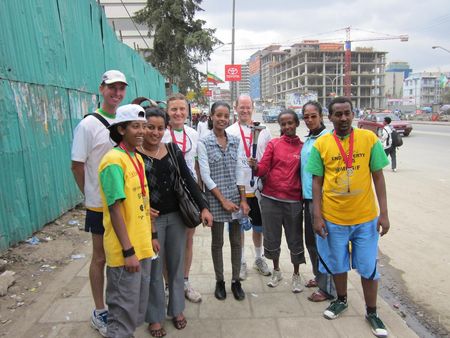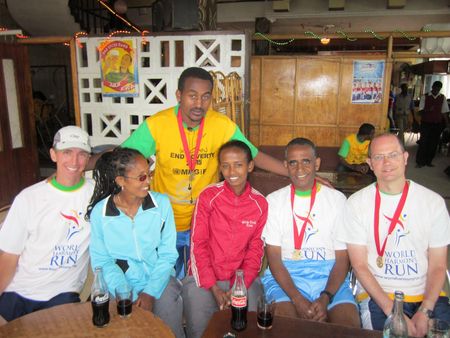 We are grateful to also be accepted into the family of Solomon and his son Fasil.
---
Team Members:
Aklilu Gebrewold (Ethiopia), Yohannes Tarekegn (Kenya), Daulot Fountain (USA), Barrett Sundberg (USA), Putakratu Cheatham (USA)
Gallery: See more images!