Ethiopia 24 November: Addis Ababa - Solulta
Today we headed north over the pass toward Solulta. We were joined again by our friends from Addis.

Keeping up isn't easy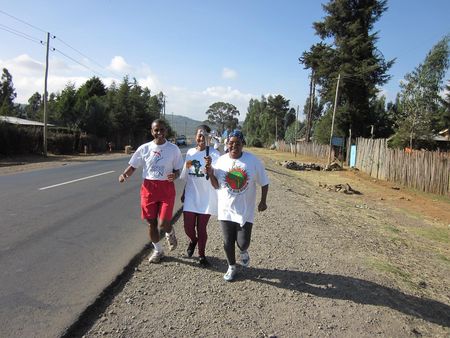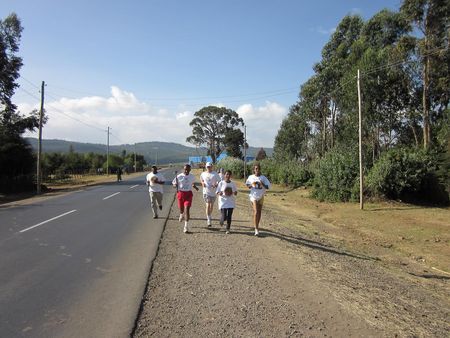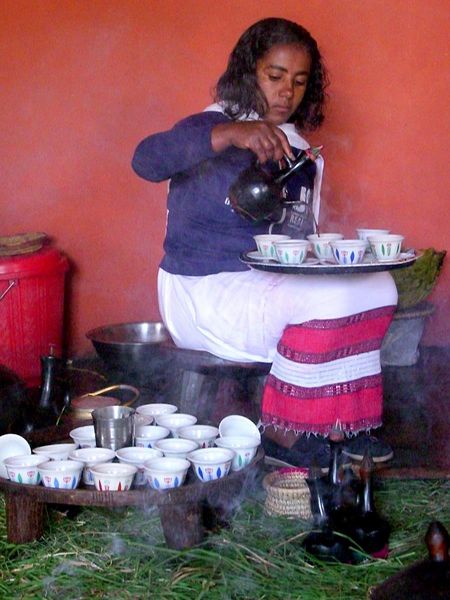 Coffee Break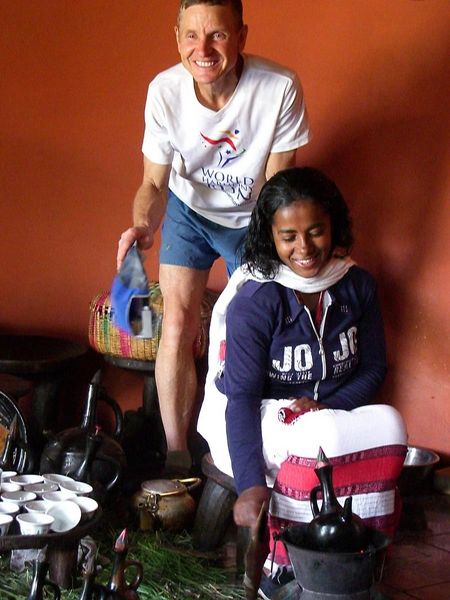 Daulot's best quality - cheerful helpfulness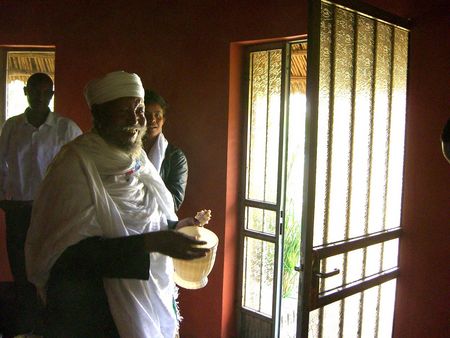 The priest stops by for blessings, not coffee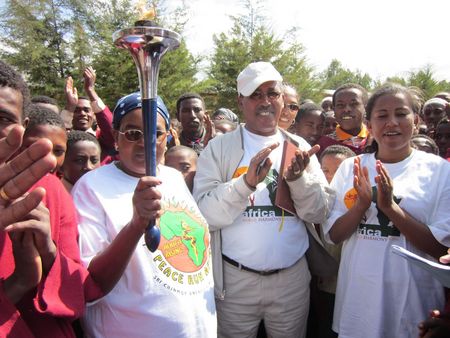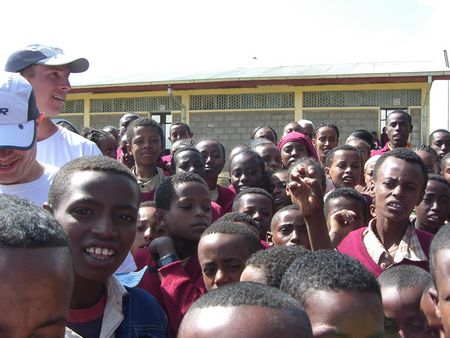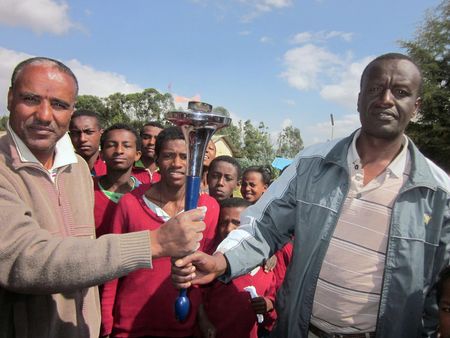 As we approached Solulta, we were very happy to see a group of aspiring runners out in the field. They train together as Solulta Club and hope to do well in the competitions in Addis.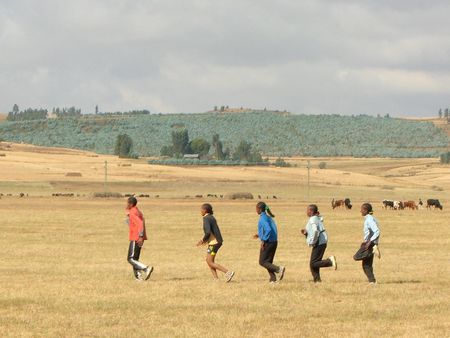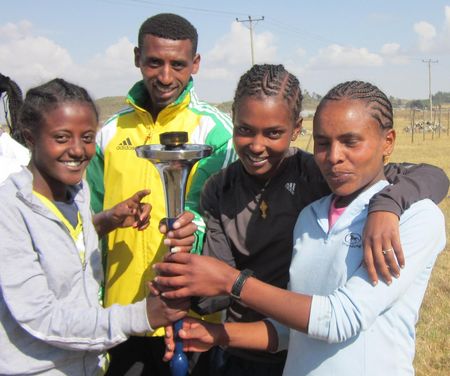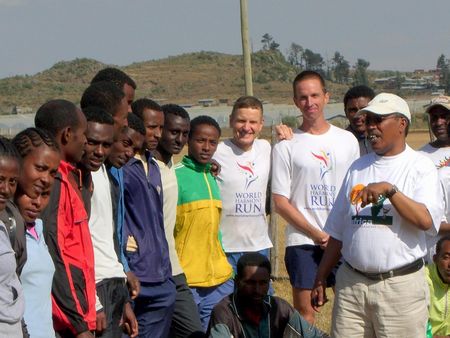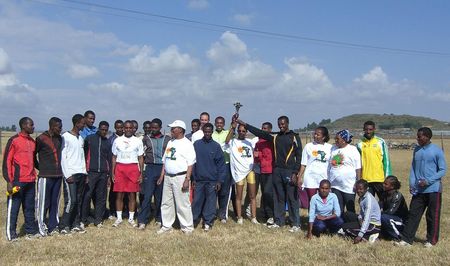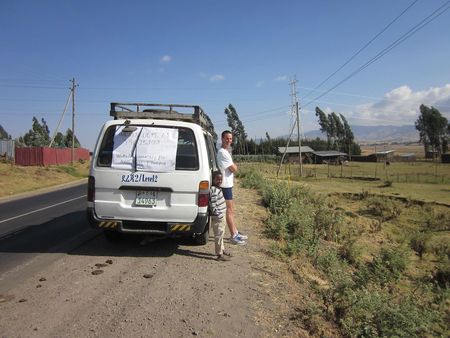 Chillin roadside with a new friend
---
Distance: 50 km
Team Members:
Aklilu Gebrewold (Ethiopia), Yohannes Tarekegn (Kenya), Daulot Fountain (USA), Barrett Sundberg (USA), Putakratu Cheatham (USA)
Gallery: See more images!