Ethiopia 23 November: Addis Ababa - Sendafa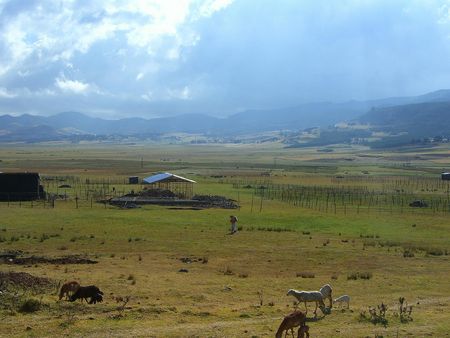 Leaving the capitol city to run over the mountains opens up a new world for the team. The cars, smoke and crowds give way to vast panoramas, natural beauty and a simple life.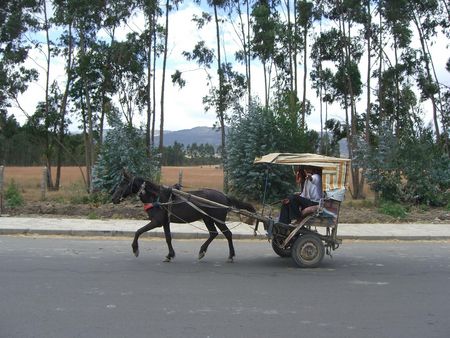 We were joined by two friends from Addis, running buddies of Beza, who had joined our family in previous relays. They were thrilled with the opportunity and put on big smiles and a crisp pace.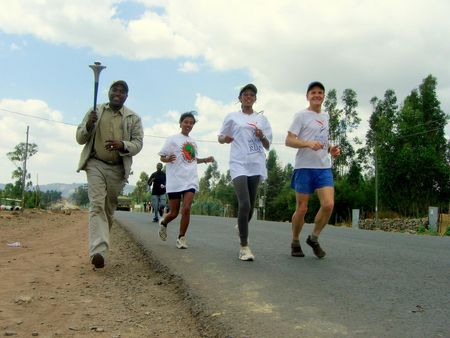 Our driver couldn't resist the opportunity to run!
As is so common here, children came out to the road to meet us. Their spontaneity was so welcome!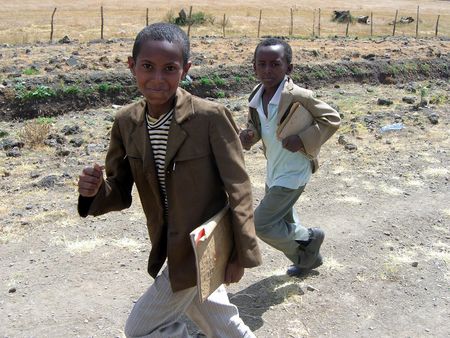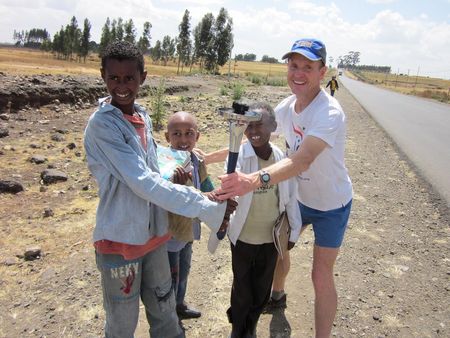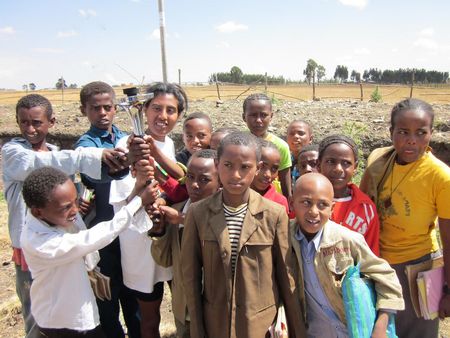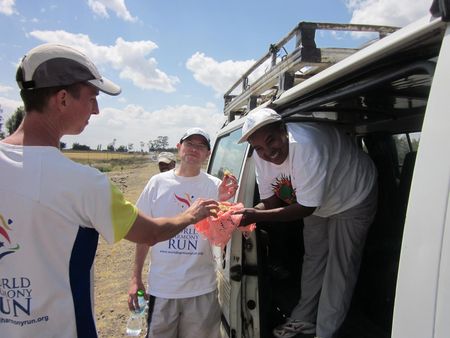 Our "mother" Aselef always makes sure we've eaten.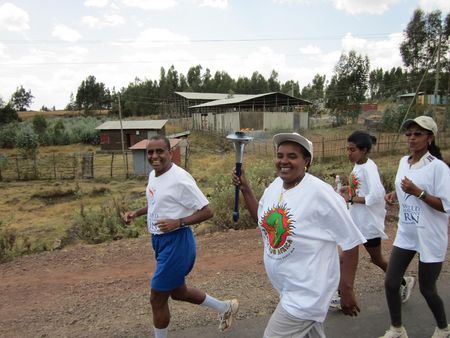 She also runs!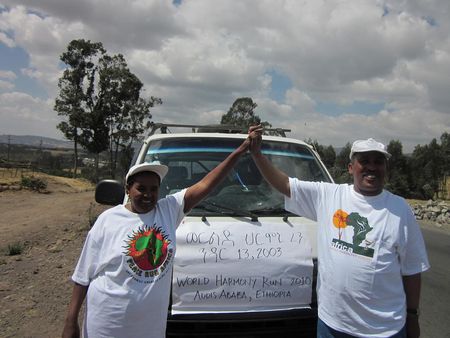 A big Thank You to Solomon and Aselef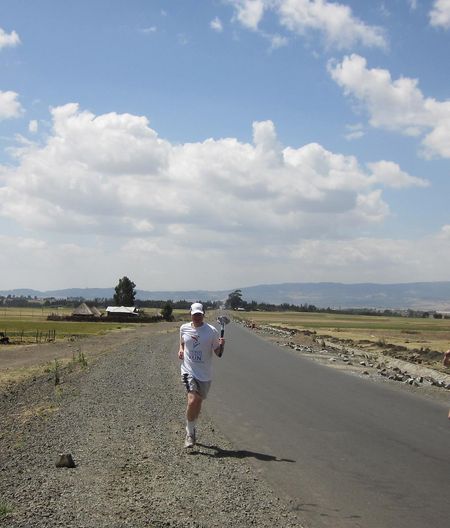 Barrett on the open road
---
Distance: 60 km
Team Members:
Aklilu Gebrewold (Ethiopia), Yohannes Tarekegn (Kenya), Daulot Fountain (USA), Barrett Sundberg (USA), Putakratu Cheatham (USA)
Gallery: See more images!