Wales & England 14 March: Caerleon - Bristol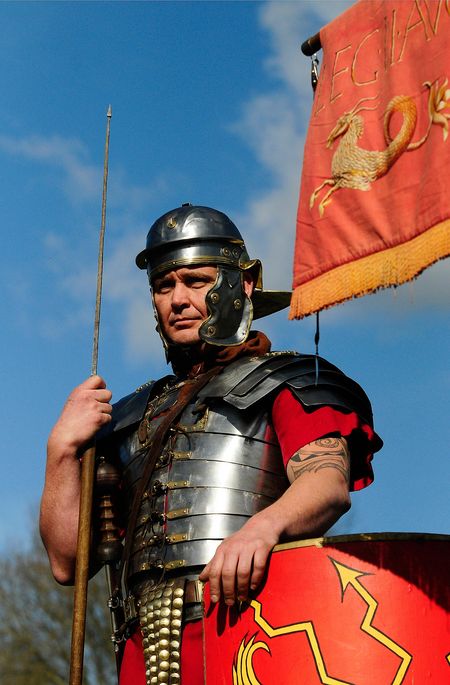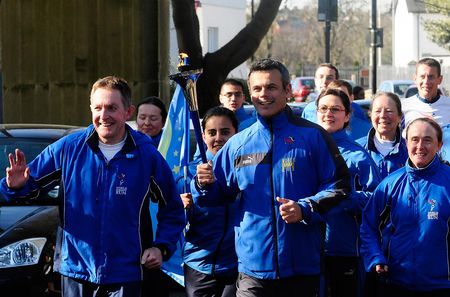 Our Run in Wales started in Caerleon, at the old Roman fortress...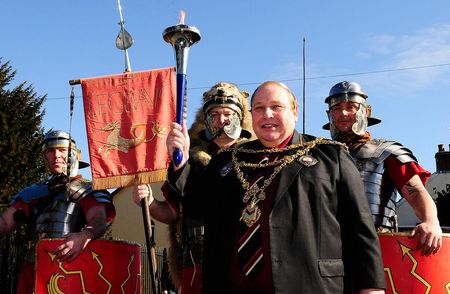 ..the Lord Mayor and some Roman soldiers greeted us...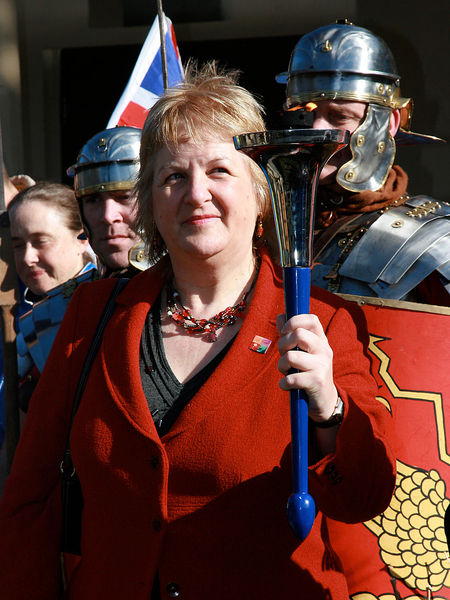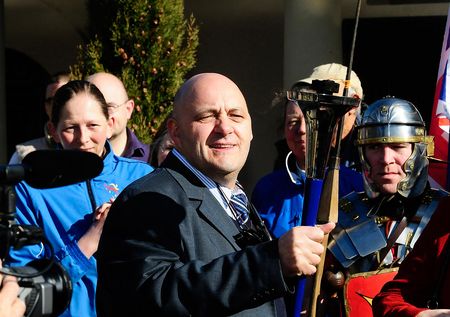 Charana, our local coordinator...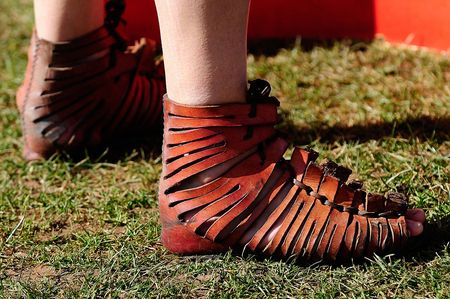 ...we got better running shoes...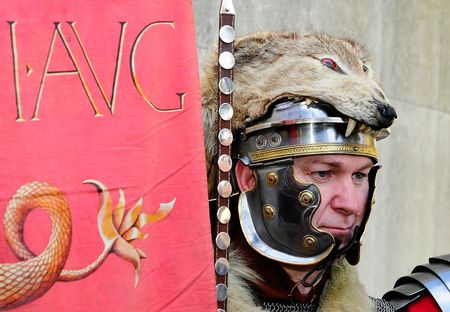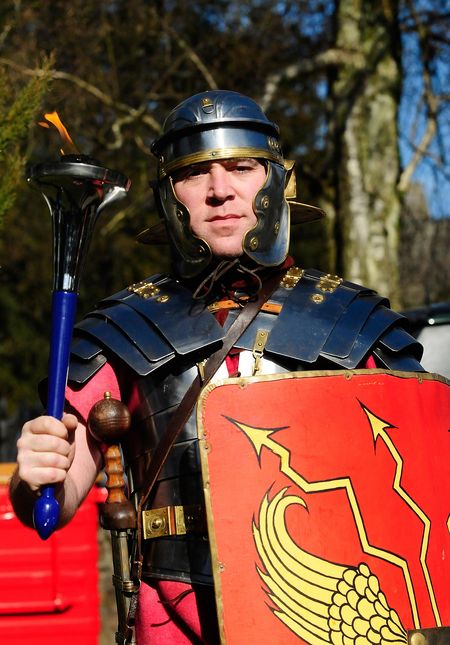 ...the torch is much more efficient than the Gladius (the famous Roman sword)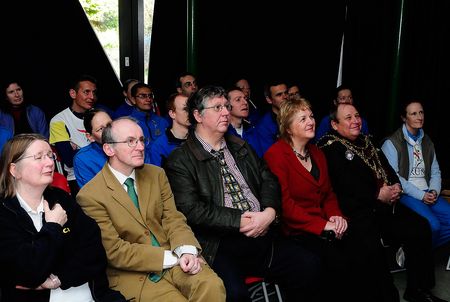 A short video presentation about the history of the WHR in Wales...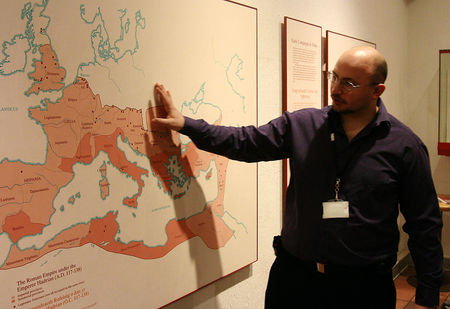 ...followed by an excellent tour through the museum...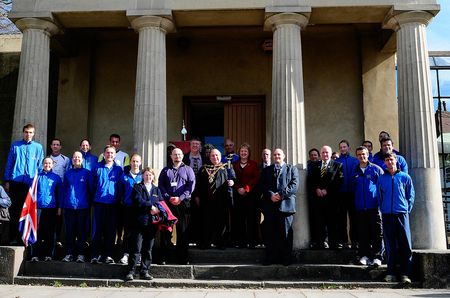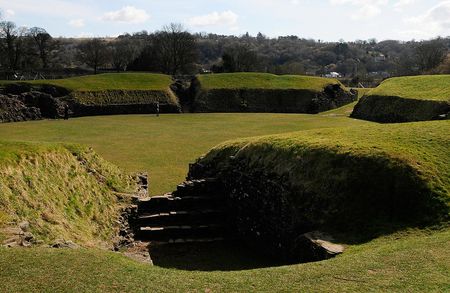 ...the program continued in one of the largest Roman amphitheatres in the UK.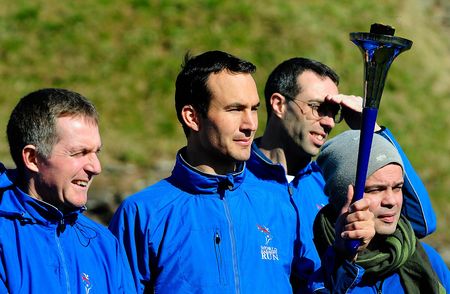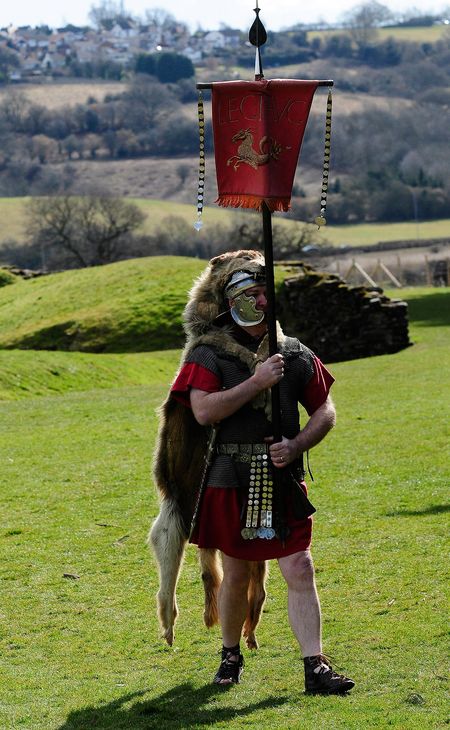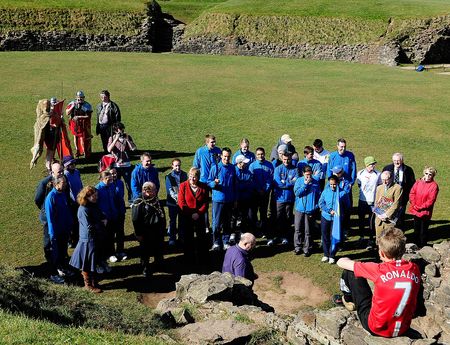 ...we got a great introduction to the world of gladiators, soldiers and mortal combat!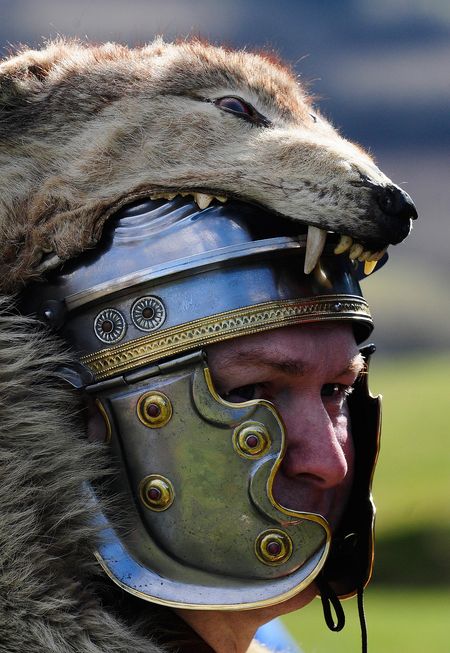 ...has anybody seen my dog?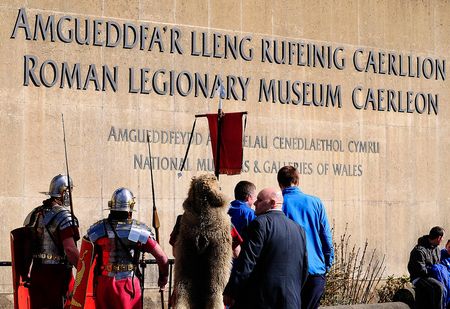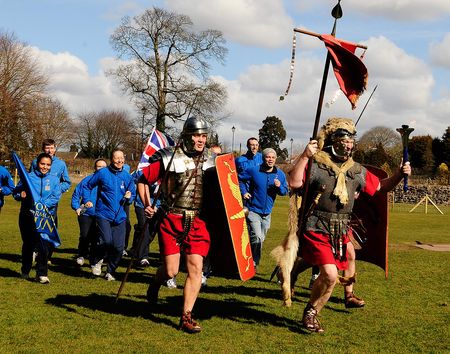 ...a real charge for Harmony!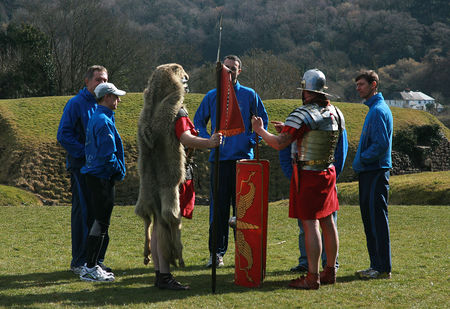 ..Roman small talk...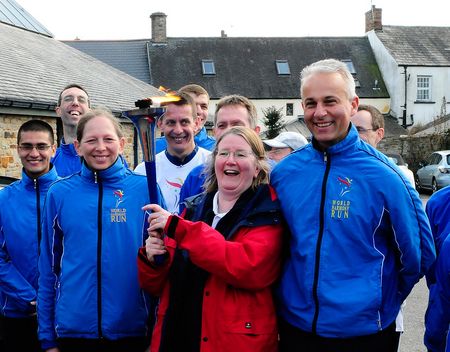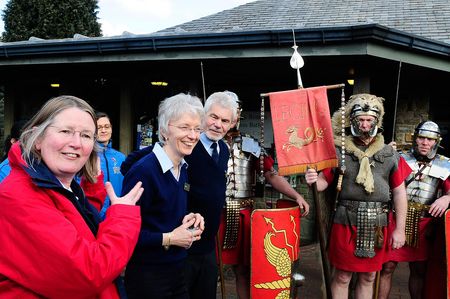 ...next we visited an old Roman bath...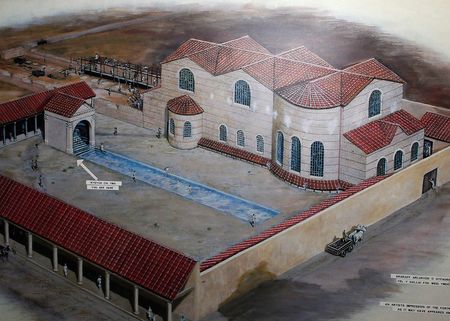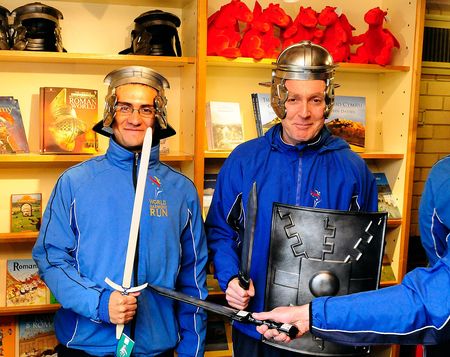 ...some team members were looking for new equipment...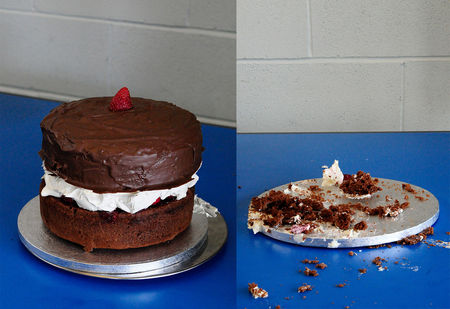 ...a great lunch ended our short, but hearty visit to Wales. Thanks for all the hospitality!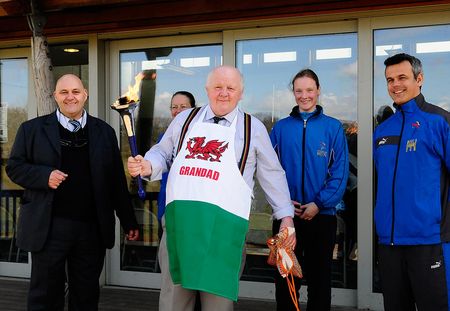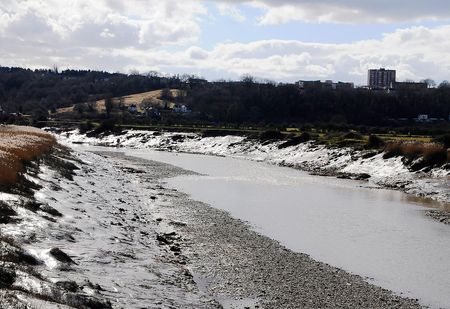 ..low tide in the river. The Roman ships used to sail all the way up the river, which explains why the settlement was quite a distance from the open sea.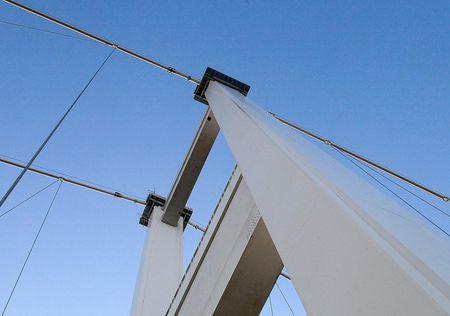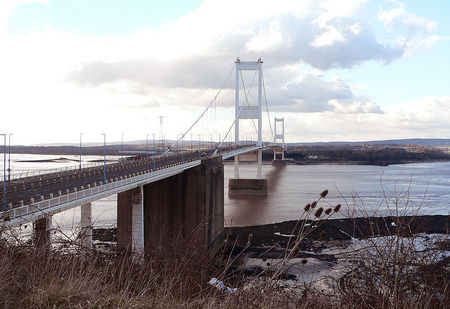 We crossed the Severn bridge: in 1991 the bridge was dedicated to the founder of the WHR, Sri Chinmoy, for his ongoing efforts for Peace and Harmony.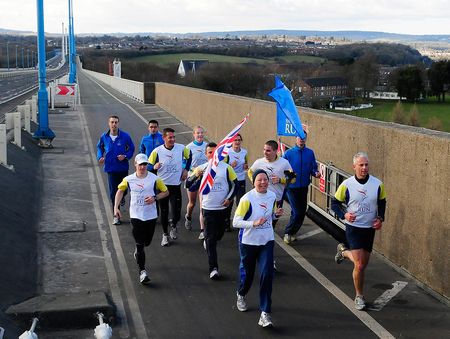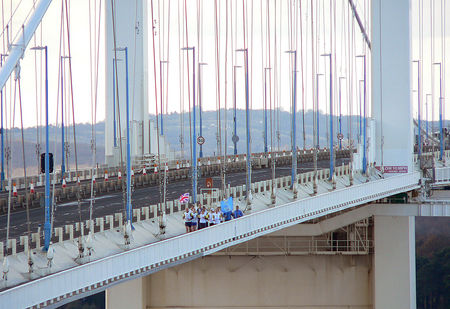 ...we enjoyed the view from the bridge...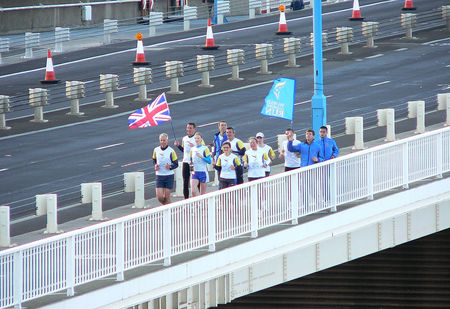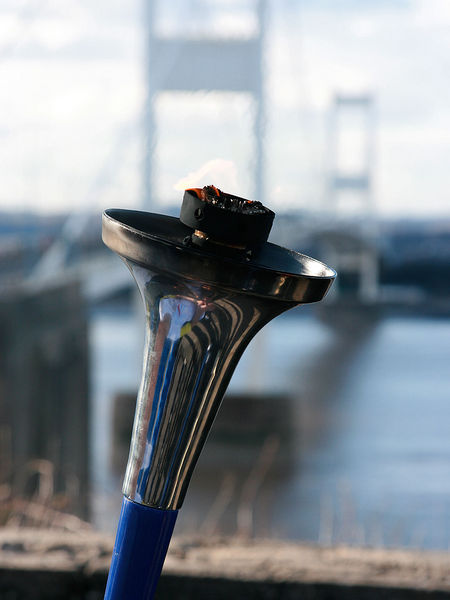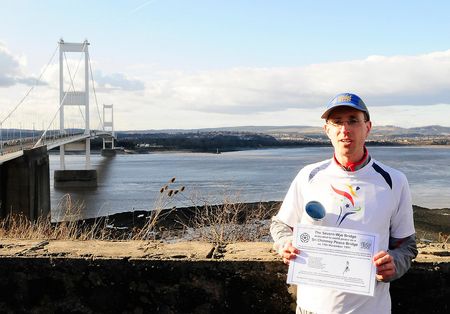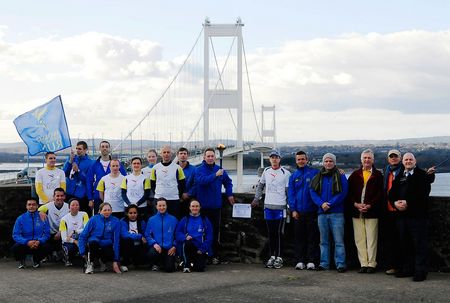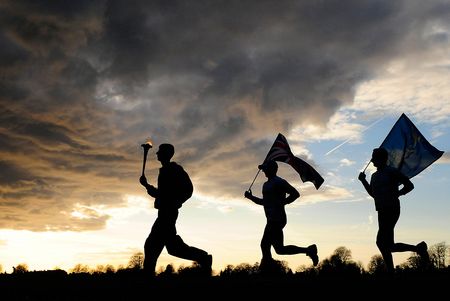 ...later during the day we reached Bristol....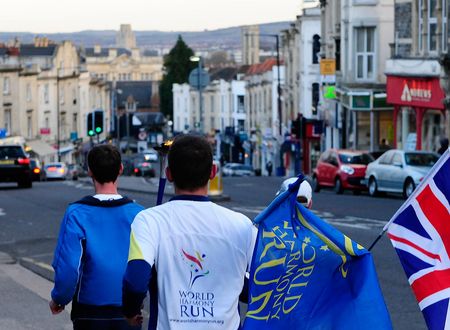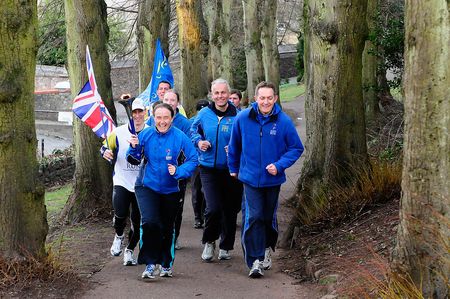 ...once in the city, some more hill work....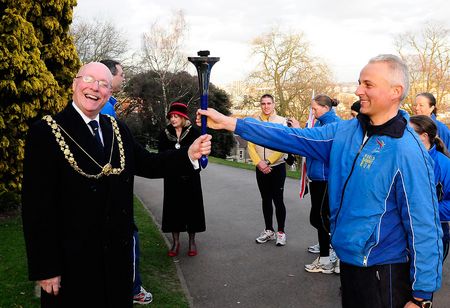 ..and we met the Lord Mayor...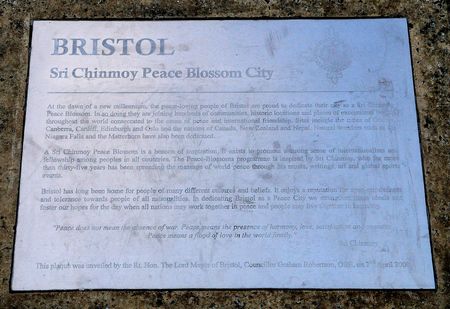 ...Bristol, a Peace Blossom City...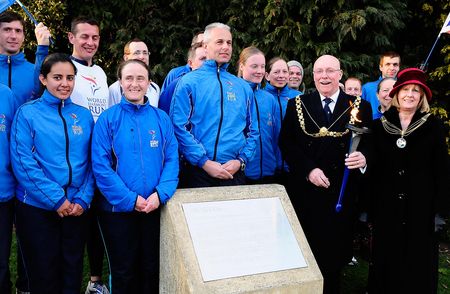 After a brief meeting, we all enjoyed a beautiful sunset!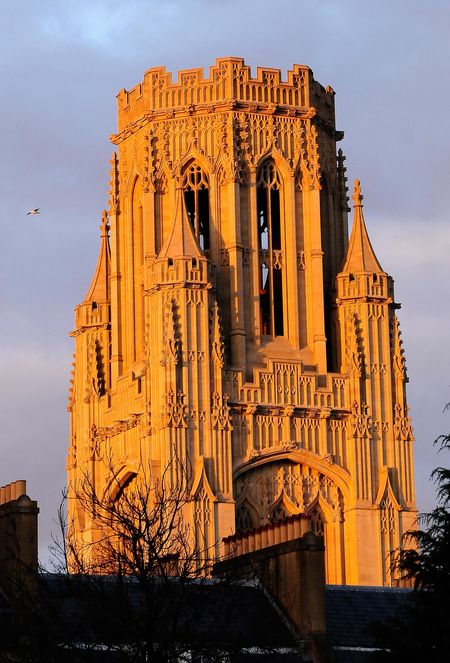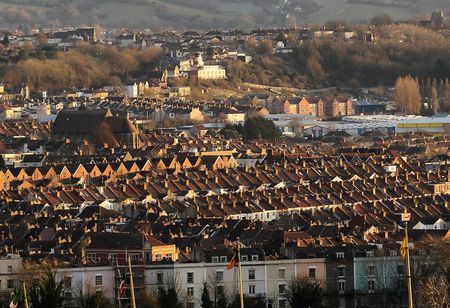 ...which house is yours? The 7th from the left?
---
Distance: 80 km
Team Members:
Dipavajan Renner (Austria), Apaguha Vesely (Czech Republic), Roos de Waart (Netherlands), Zoltan Theobald (Hungary), Kastura Panenkova (Russian Federation), Karnayati Morison (Canada), Enyi Juarez (Guatemala), Kokila Chamberlain (Wales), Iwona Buczkowska (Poland), Chahida Hammerl (Austria), Balavan Thomas (England), Luis Angel (Guatemala), Suswara Payne (England), Mark Collinson (England), Arthur Janszak (Poland), Kokila Chamberlain (Wales), Garga Chamberlain (England), Martin Leitner (Austria), Devashishu Torpy (England), Sahadeva Torpy (England)
Harmonemail:
You can send a message to the runners or read the messages.
Gallery: See more images!