Iceland 31 August: Reykjavík - Laugarvatn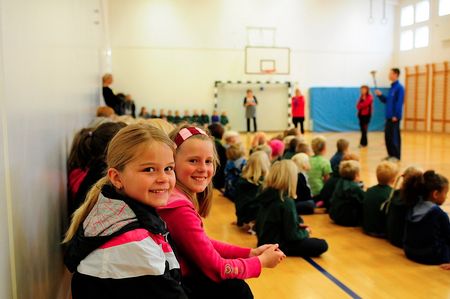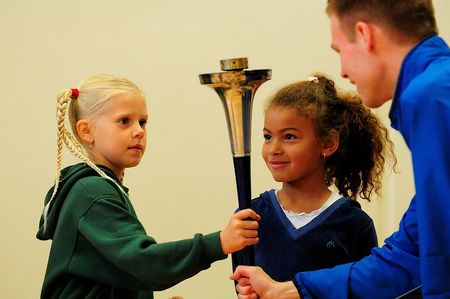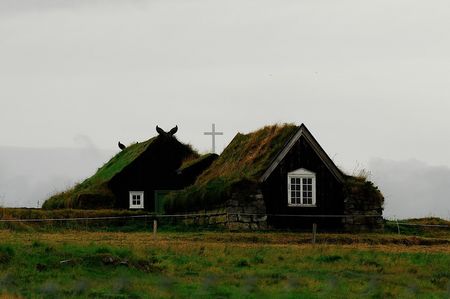 Our day started in Ártúnsskóli school in Reykjavík. This is a school that we have visited several times and we remembered many of the children. The children were quite eager to run.
Dagurinn hófst í Ártúnsskóla. Hingað hefur Friðarhlaupið komið í þónokkur fyrri skipti og ekki var laust við að við könnuðumst við suma krakkana. Það er óhætt að segja að nemendurnir hafi verið áfjáðir í að hlaupa.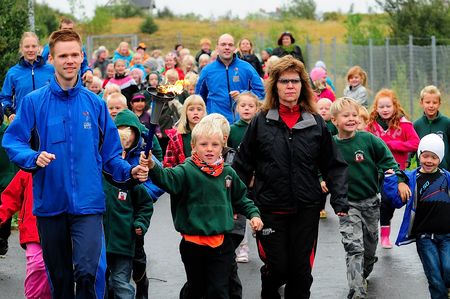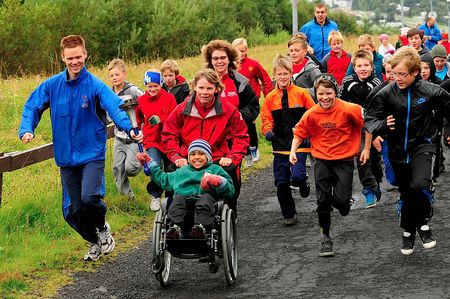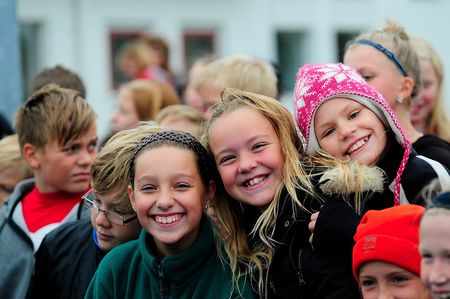 First we met the youngest kids, 6-9 years old. We ran quite a lot with them, which was good, because almost everyone wanted to run with the Torch.
Við byrjuðum á að hitta yngstu krakkana, 6-9 ára gamla. Við hlupum með þeim dágóðan spöl, sem var eins gott, vegna þess að flestir krakkanna vildu fá að hlaupa með kyndilinn.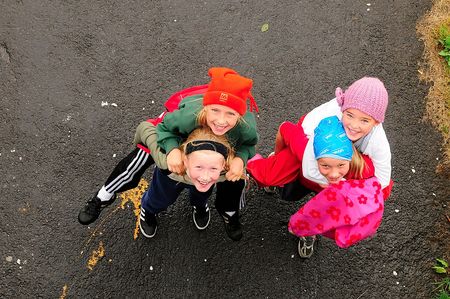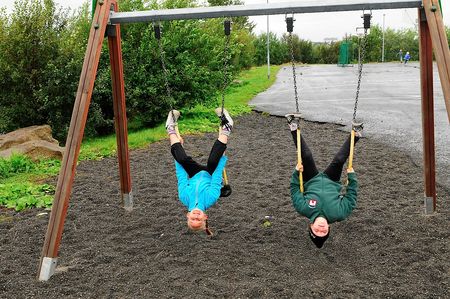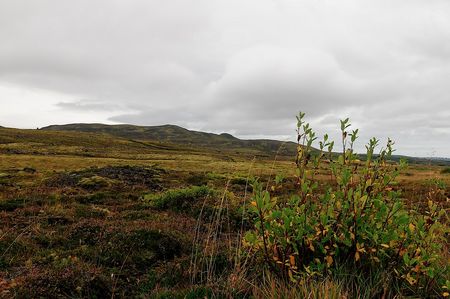 Then we met the older kids, 10-12 years old. Here we were reconnected with some of our old acqaintances from previous visits to Ártúnsskóli. As with the young ones, the kids were eager to run, and in the end we had covered 2 km, giving all who wanted a chance to run with the Torch.
Þvínæst hittum við eldri krakkana, 10-12 ára. Hér hittum við fyrir marga gamla góða kunningja frá fyrri heimsóknum okkar í Ártúnsskóla. Allir sem vildu fengu tækifæri til að hlaupa með kyndilinn og að lokum höfðum við hlaupið 2km.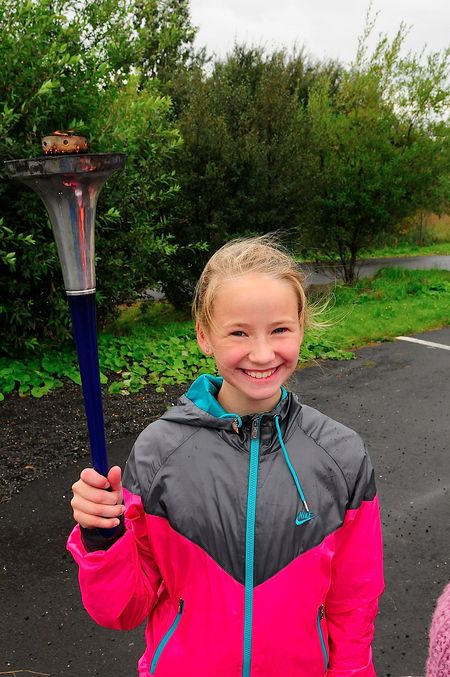 Continuing with our good tradition from yesterday, we gave the school a gift of the World Harmony Run book, which will find a nice place in the school library. The chairman of the student council received the book.
Við gáfum Ártúnsskóla bókina um Friðarhlaupið og mun hún finna sér góðan stað í bókasafni skólans. Formaður nemendaráðs veitti bókinni viðtöku.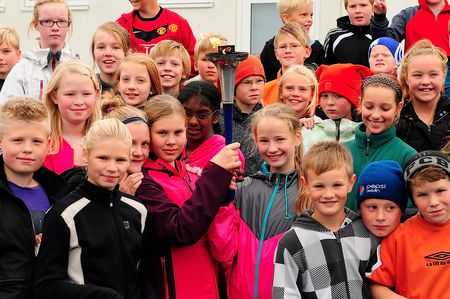 We would like to thank Erna, Ártúnsskóli sports teacher, for setting up this great meeting. In the end, all the kids from the school got a chance to hold the Torch.
Við þökkum Ernu, íþróttakennara, fyrir að koma í kring fundi okkar við þessa frábæru krakka, en allir krakkarnir í skólanum fengu að halda á kyndlinum.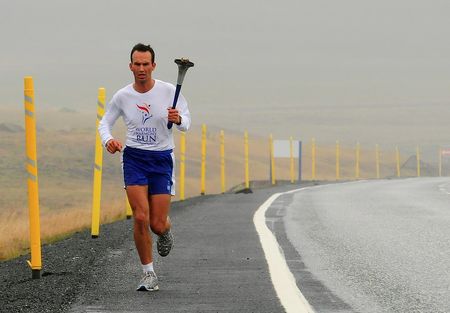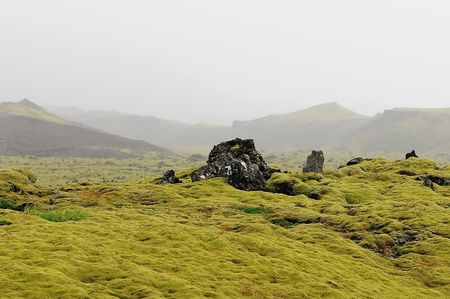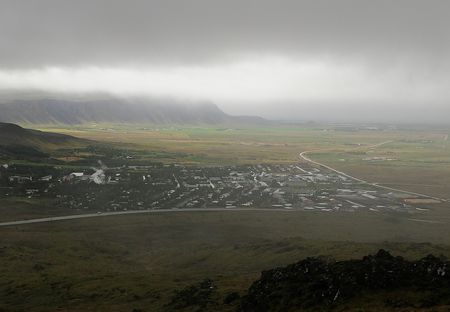 Leaving Reykjavík, we set a sharp pace, heading for Hveragerði. We battled through wind and hills on the Hellisheiði region and emerged victorious, finding 100 kids waiting eagerly for us at the junction to Hveragerði.
Við kvöddum Reykjavík og lögðum í hann í átt til Hveragerðis. Rok og rigning gerði okkur erfitt fyrir á Hellisheiðinni, en við létum ekki deigan síga og að launum hittum við fyrir 100 krakka sem biðu eftir okkur við afleggjarann að Hveragerði.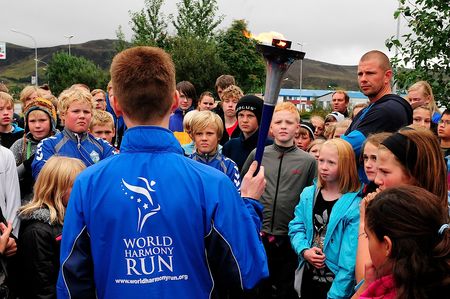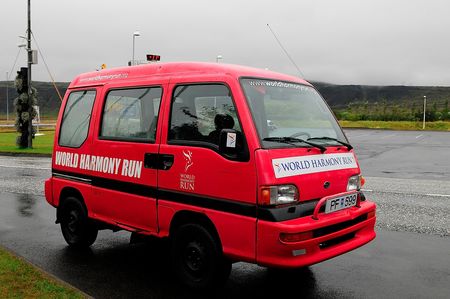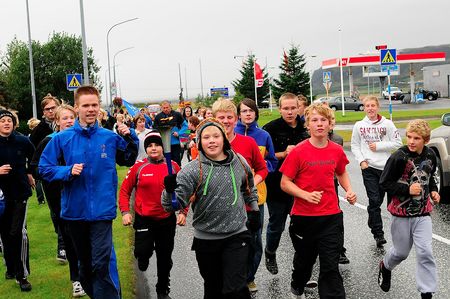 This turned out to be a group of the oldest kids from Hveragerði elementary school, who had come out to run with us the last 500metres or so to their school.
Þar voru mættir krakkar úr elstu bekkjum Grunnskóla Hveragerðis, komin til að hlaupa með okkur síðustu500 metrana, eða svo, að skólanum sínum.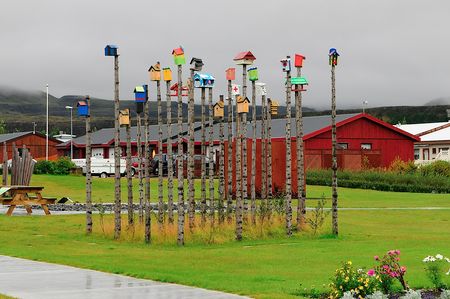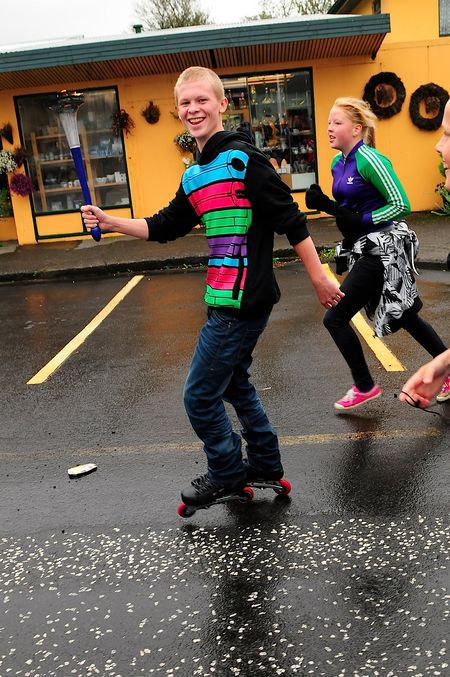 Gratefully accepting their escort, we followed as the kids lead us to their school and twice around, stopping, at last, at the steps in front of their sportshall.
Með þakklæti í huga fylgdum við í humátt á eftir þessum ungu íþróttamönnum, sem fylgdu okkur að skólanum sínum og tvisvar í kringum hann, uns við numum staðar á tröppunum fyrir utan íþróttahúsið þeirra.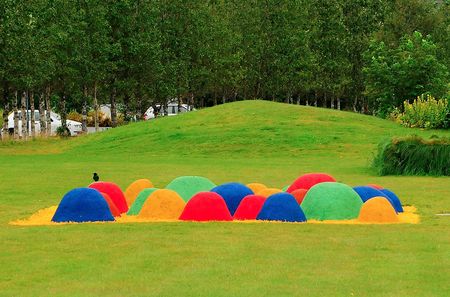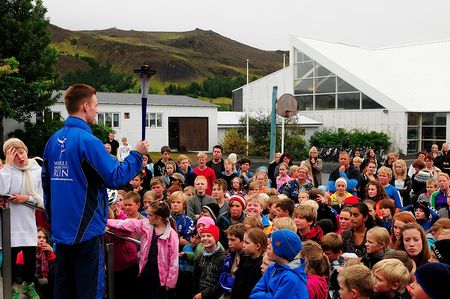 There we were extremely fortunate to have the opportunity to address all 380 students of the school and the staff as well.
Þegar þangað var komið, hlotnaðist okkur sá heiður að ávarpa alla 380 nemendur skólans og starfsfólk líka.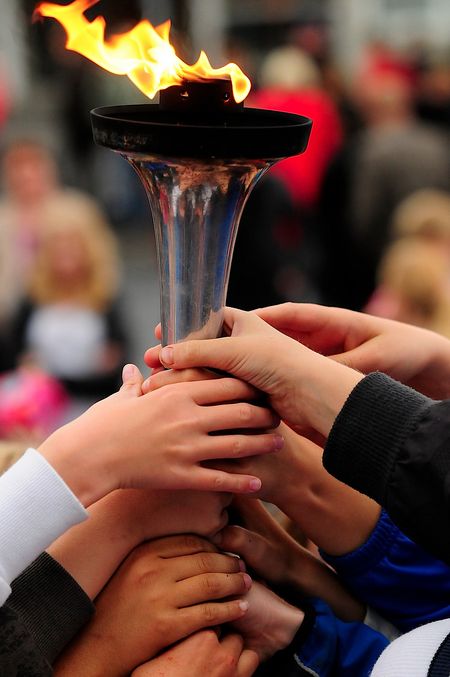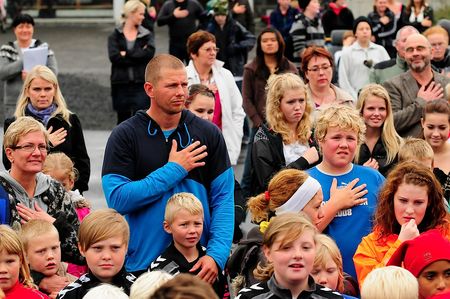 Talking to the students gave a lot of joy to us, and hopefully to them as well. And it was quite a significant moment when all 400 of us, or so, stopped for a minute to observe silence and offer a wish of harmony to the entire world.
Það var einkar ánægjulegt að tala við krakkana og við vonum að þeim hafi fundist það líka. Og það verður að teljast merkilegt að þessi 400 manna hópur, eða svo, hafi getað viðhaldið þögn í heila mínútu og sent hljóðar friðaróskir um allan heim.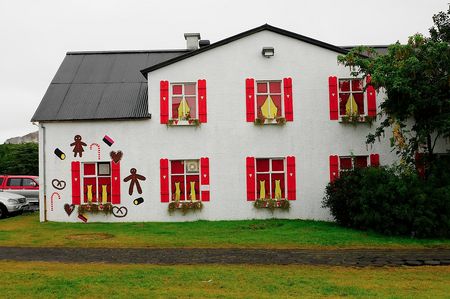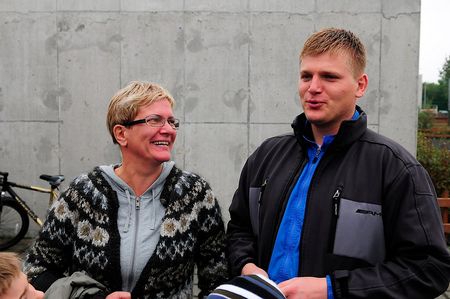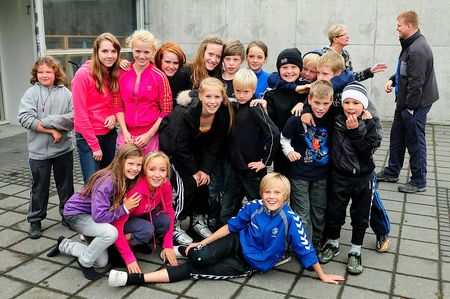 Our heart of gratitude goes out to sports teacher Jónas Gunnþór Jónsson, who set up this magnificent meeting.
Við viljum koma á framfæri kærum þökkum til Jónasar Gunnþórs Jónssonar, íþróttakennara, sem skipulagði þennan upplífgandi fund.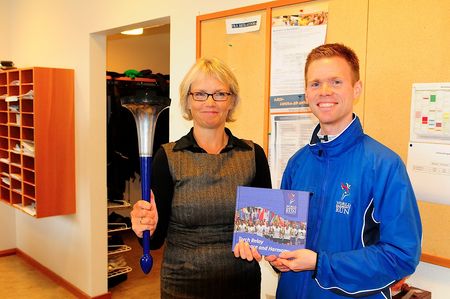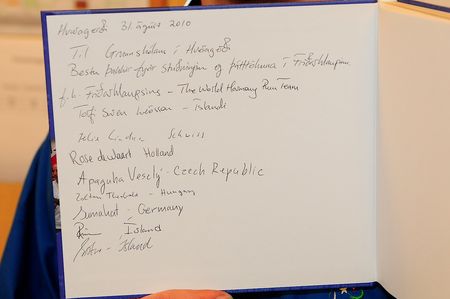 This meeting energized us for our final 48km towards Laugarvatn. But before we set out to run again, we offered Hveragerði elementary school our World Harmony Run book. This time, we had time - and presence of mind - to sign it.
Uppfull af orku, sem þessi viðburðaríki fundur hafði gefið okkur, lögðum við af stað síðustu 48 kílómetrana í átt að Laugarvatni. Áður en við lögðum af stað, afhentum við skólanum Friðarhlaupsbókina að gjöf. Að þessu sinni höfðum við það mikinn tíma að allir hlaupararnir gátu skrifað kveðju í bókina.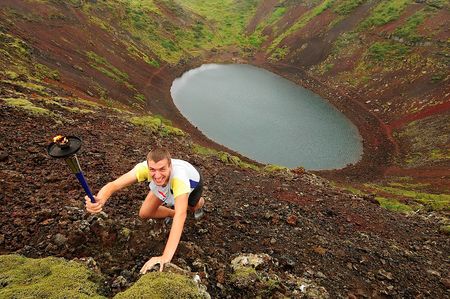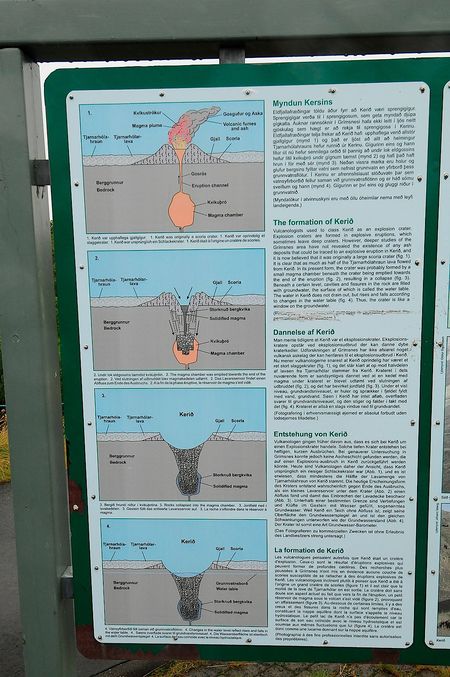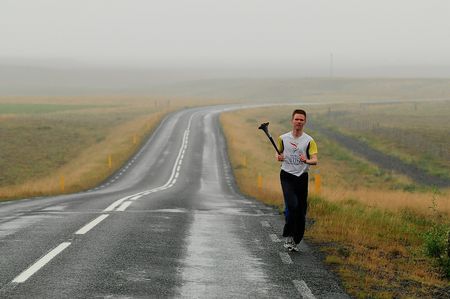 So, our last meeting of the day took place at Laugarvatn village. Here, on the Iceland Sports Academy 400m track, we found a real family atmosphere awaiting us.
Að lokum komum við að Laugarvatni og þar gengum við inn í indæla fjölskyldustemningu á 400 metra hlaupabrautinni.
It gave a lot of joy to us that all the kids were able to run the whole distance - even the smallest ones. Some even had rubber boots on!
Það var gaman að sjá að krakkarnir gátu hlaupið með okkur alla leiðina umhverfis völlinn, þó sumir væru ekki háir í loftinu. Aðrir hlupu í stígvélum.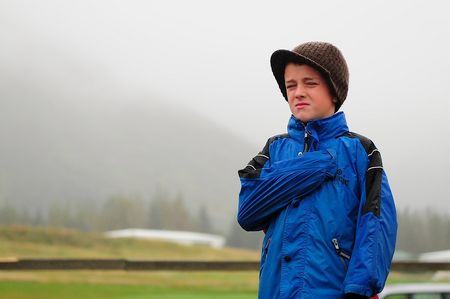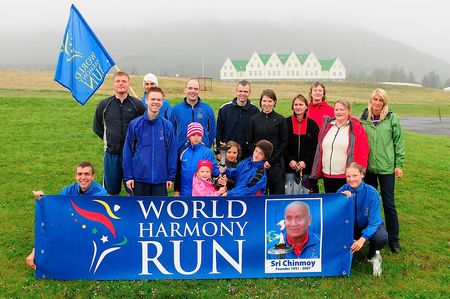 We give thanks to professor Sigurbjörn Árni Arngrímsson, head of the Sports Academy, for organizing this sweet meeting for us. He also organized a free entrance to the swimming pool and dinner for us.
Við viljum þakka kærlega Sigurbirni Árna Arngrímssyni, sem skipulagði þennan indæla viðburð. Hann kom í einnig í kring að við fengum frítt í sundlaugina og kvöldmat þar á ofan!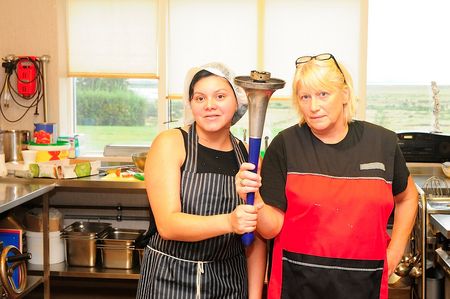 Thanks also goes to Guðfinna and Pála, who made very nice tortillas for us from the kitchen of Menntaskólinn að Laugarvatni college.
Við viljum einnig þakka Guðfinnu og Pálu, sem elduðu ljúffengar tortillur fyrir okkur úr eldhúsi Menntaskólans að Laugarvatni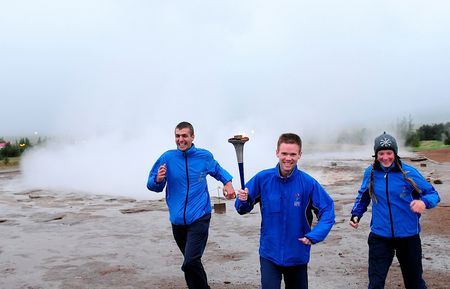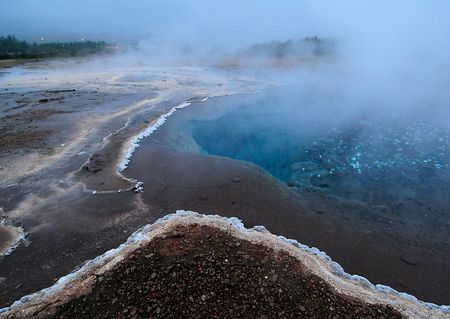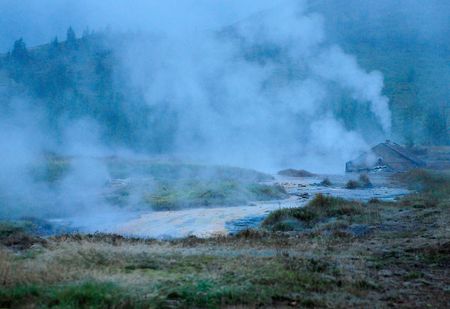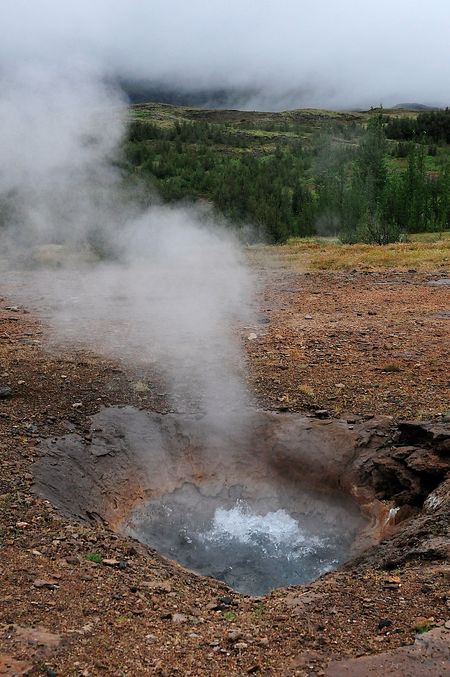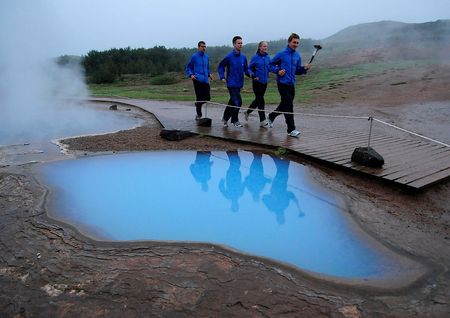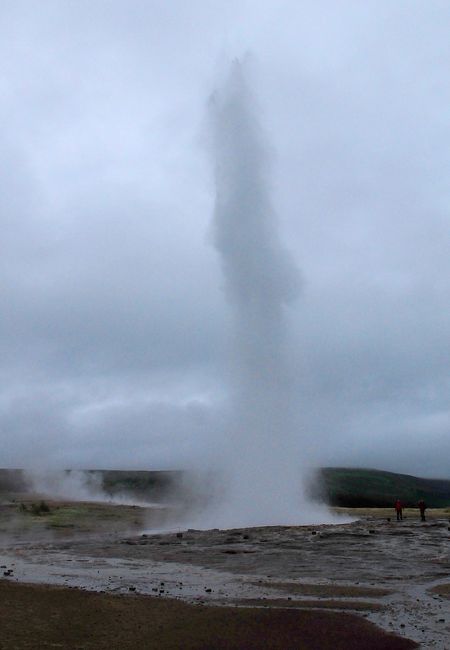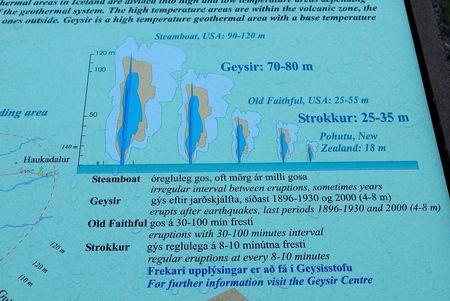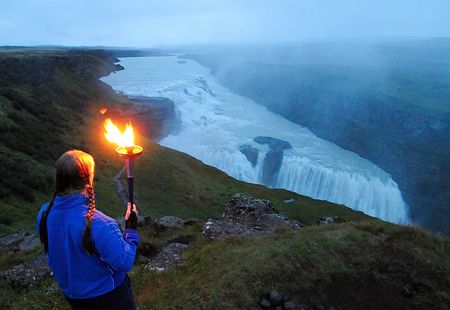 ---
Distance: 83 km
Team Members:
Apaguha Vesely (Czech Republic), Roos de Waart (Netherlands), Suren Suballabhason (Iceland), Zoltan Theobald (Hungary), Sumahat Strohn (Germany), Ester Sveinbjarnardóttir (Iceland), Rúnar Pranava Gígja (Iceland), Felix Lindner (Switzerland)
Harmonemail:
You can send a message to the runners or read the messages.
Gallery: See more images!