Luxembourg 4 July: Luxembourg - Morhange
Luxembourg is a small country with a big heart. We were there for only a few hours, but we enjoyed wonderful impressions and great hospitality.
In fact, since the country is so small it has always received immigrants from all over the world. The country is a real example of harmony between people from different cultures.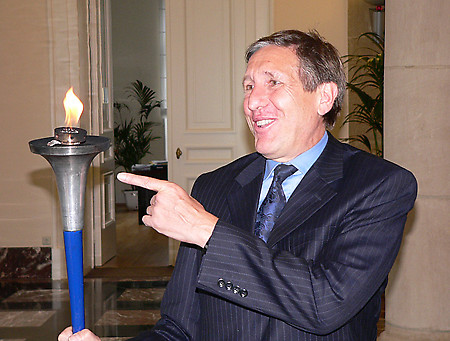 After a short run through the old city, passing bridges, churches and other monumental buildings, we arrived at the city hall, where we met a member of the city council, Mr. François Bausch.
He is also a marathon runner, but unfortunately he didn't have much time so he couldn't run with us; he did however take a few symbolic steps!
After city hall, we went to the first school. The kids speak "Luxembourgian", a mixture of German and French, but they understood our French and German presentation perfectly.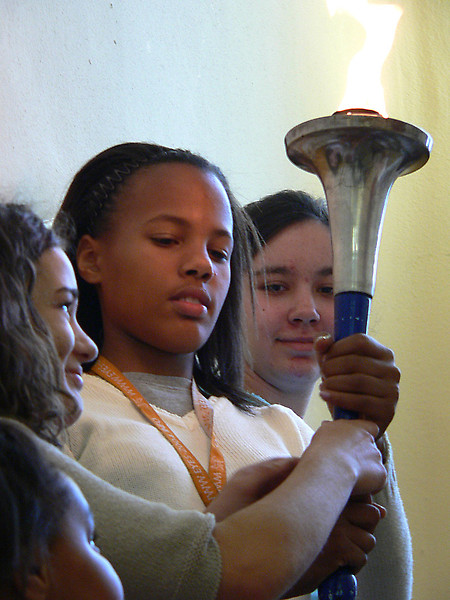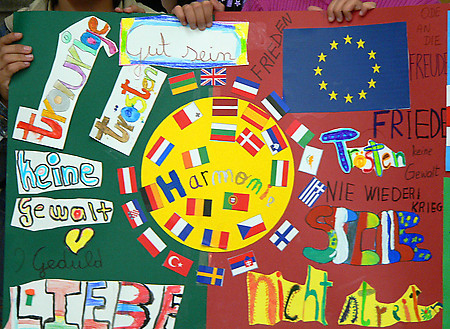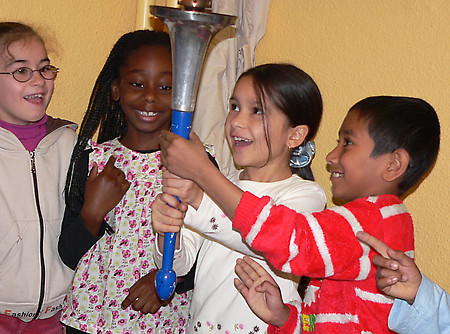 The kids had prepared beautiful banners and drawings; they also sang very nicely for us.
A few loops around the school ended our meeting.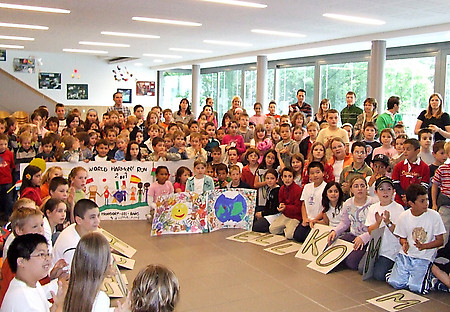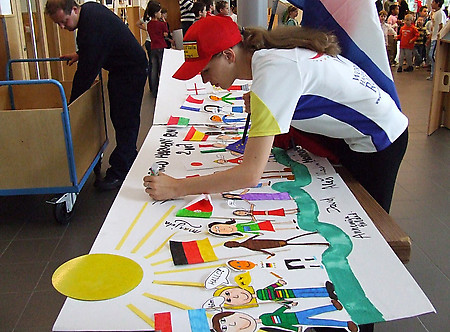 The second school we visited was in Mondorf, close to the Luxembourg-French border.
Kids lined up with drawings and gave us an enthusiastic welcome. All the grades were assembled as we did our presentation.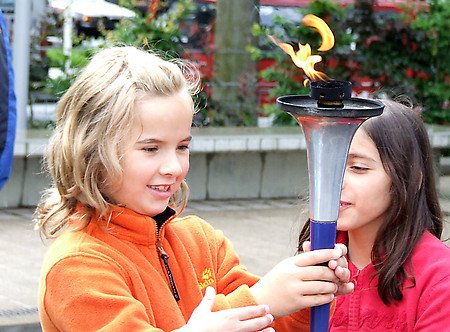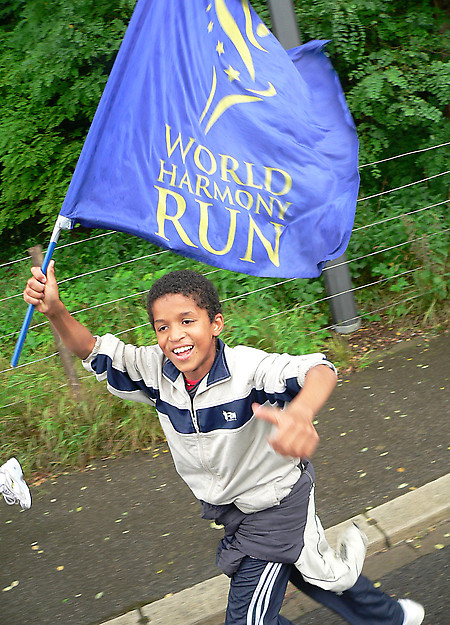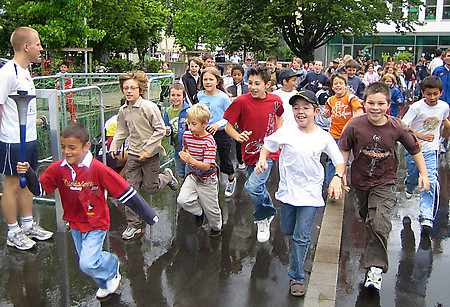 The highlight was passing the torch in the school yard as the kids made a big circle. A dynamic run ended the meeting.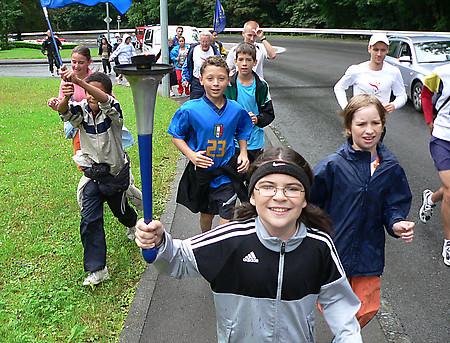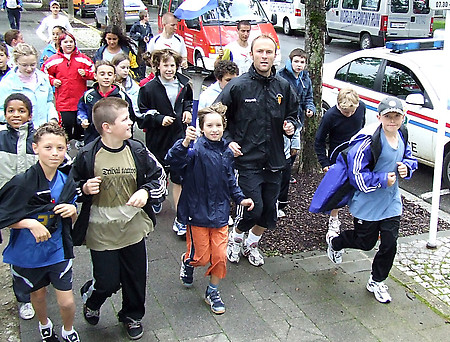 Finally, a group of kids carried the torch for 2 kilometres to a place with very small children!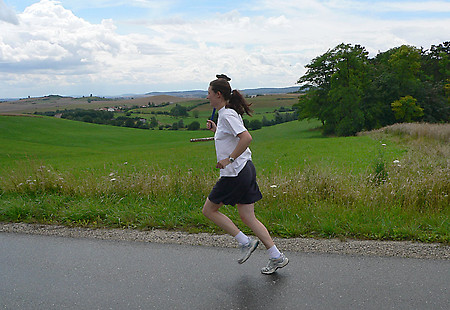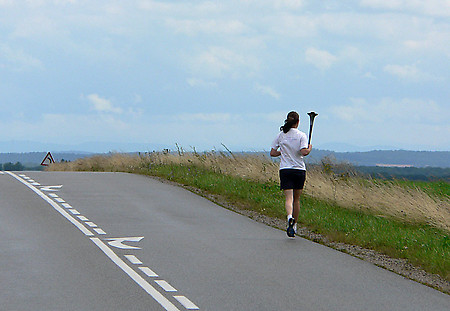 As we spent most of the morning in meetings, after we crossed the border into France we ran and ran to gain kilometres for the next day.
We spent a wonderful evening with friends in a typical french country house, very nicely located on a hill with great view! Thanks for the hospitality!
---
Distance: 140km
Team Members:
Dipavajan Renner (Austria), Agnes Bonczi (Hungary), Jürgen Säger (Germany), Annemijn Schurenga (Netherlands), Silvia Dinunzio and Sandro Zincarini (Italy), Vlado Kulisek (Slovakia), Vladimir Salnicov (Moldova), Manjula Idrissi, Pierre Lantuas, David Mouton (France), Ales (Czech Republic)
Harmonemail:
You can send a message to the runners or read the messages.
Gallery: See more images!