Macedonia 19 May: Struga - Ohrid
Special thanks to the city of Struga and it's Major for organizing such a wonderful event!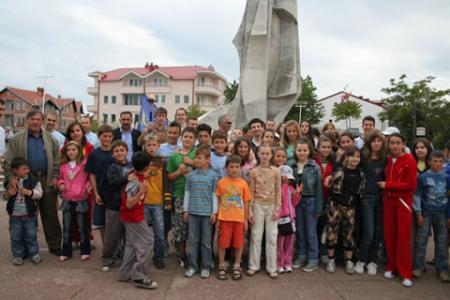 A representative of the city of Struga is welcoming the runners
with very inspiring and uplifting speech. The even was covered by two local medias.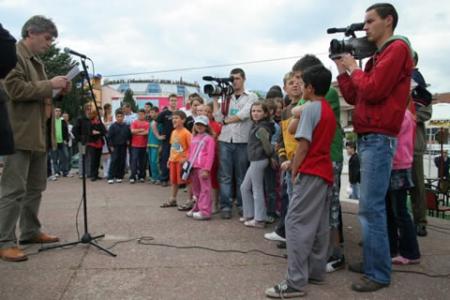 The youngest in the front, the tallest in the back!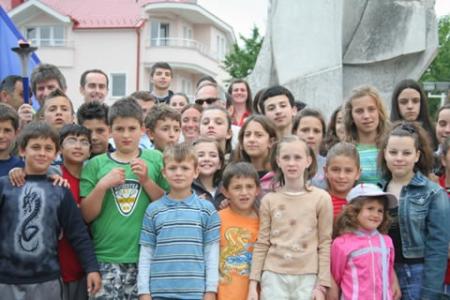 Ready to go...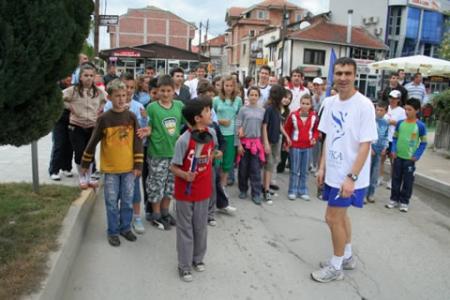 ---
Harmonemail:
You can send a message to the runners or read the messages.