Romania 22 July: Braila - Buzau
Good morning, Romania :-)!
The sun is out and we are ready for a beautiful new day.
Day 2: here we come...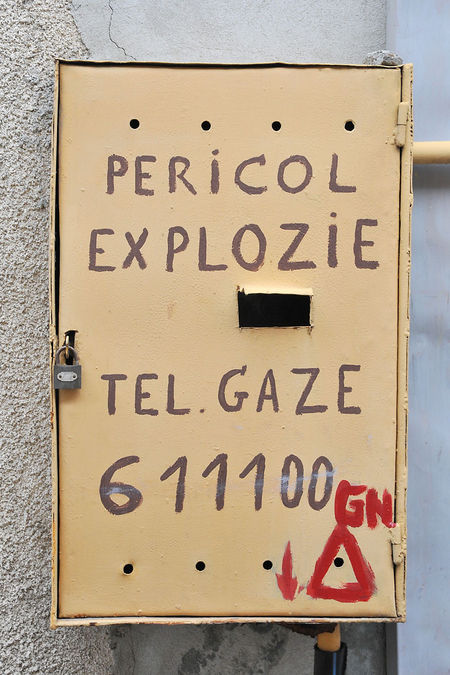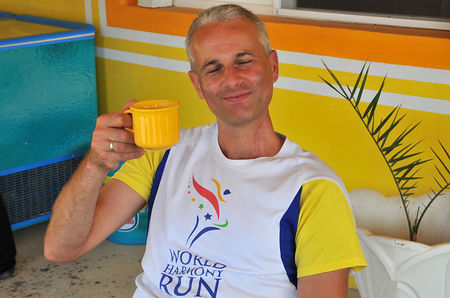 ... no matter where you are...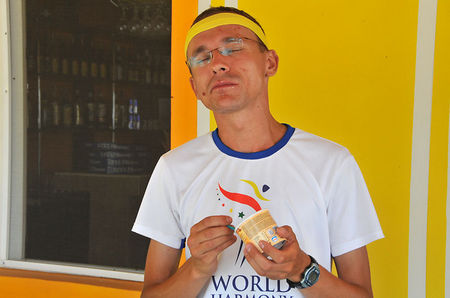 "Delight within, delight without, my heart devours..."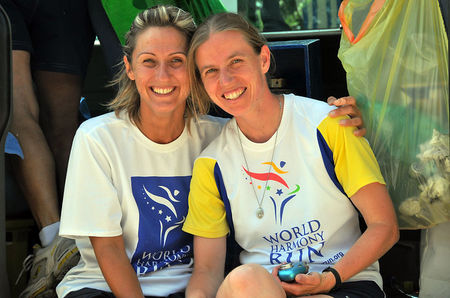 A smile for the camera :-)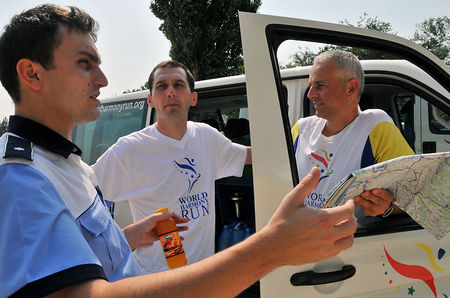 Shall we drive ahead of you, or maybe, better behind you? Or, how about to the swimming pool - oops, at this time of the year there's no water in the pool... sorry...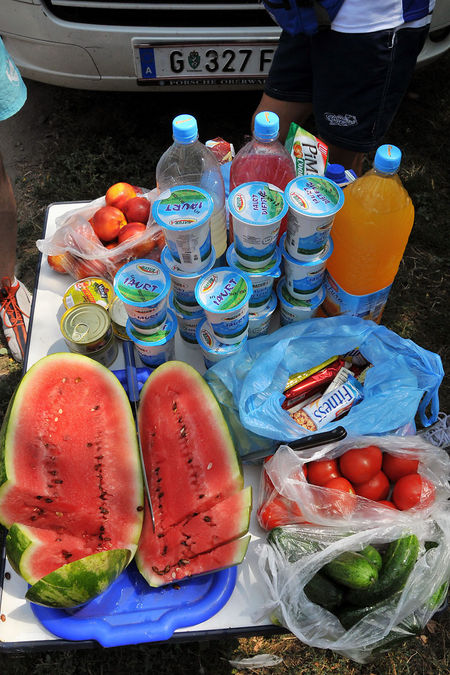 Instead of the dried-out lake or the empty swimming pool, we chose a nice place in the local village for our picnic.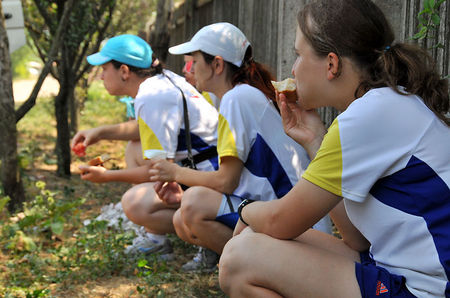 ... mnam...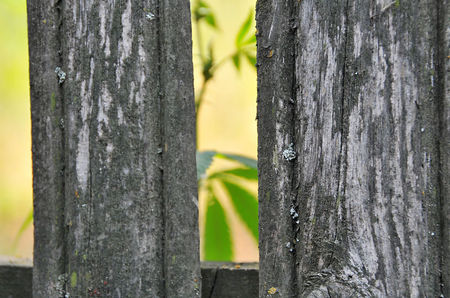 Local fence.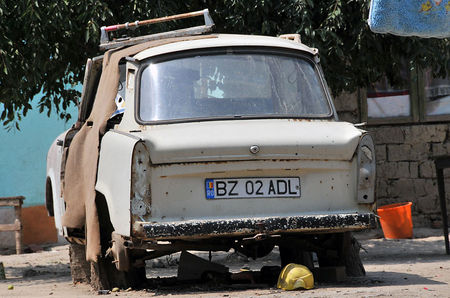 Local car.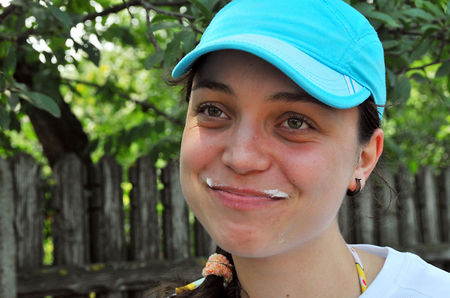 Local girl eats local yoghurt :-).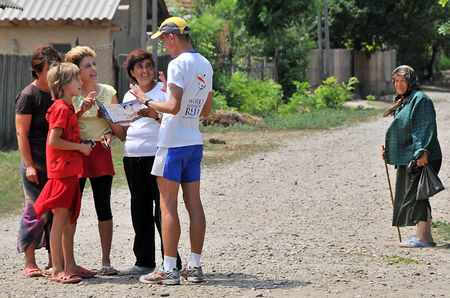 Jarek's big heart melts everybody's hearts...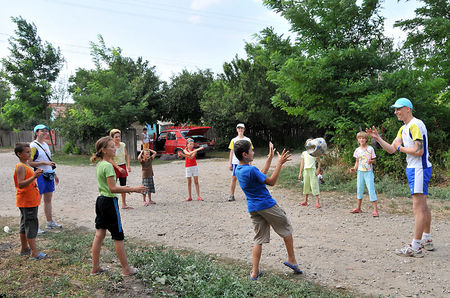 The children loved it!!!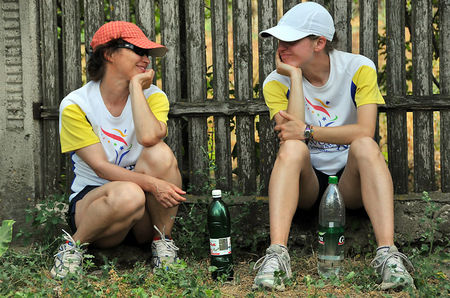 Tatjana and Lenka - happy, happy, happy.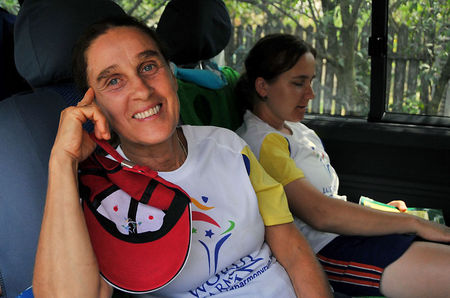 Happy, happy, happy - Behala.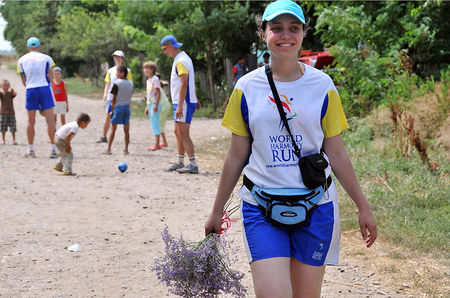 And Luiza? DEFINITELY HAPPY!!!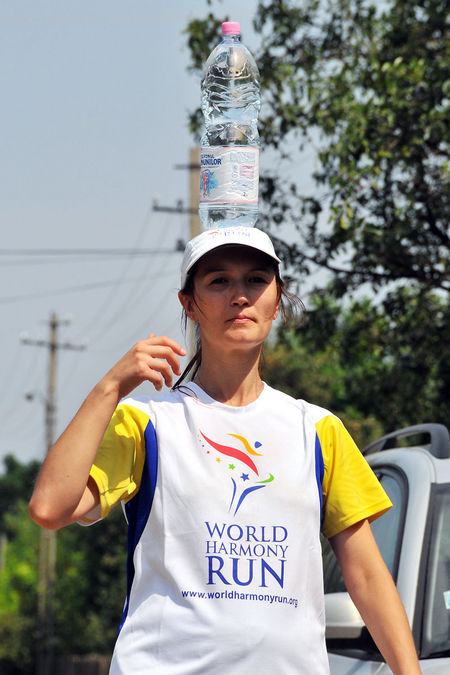 Does Rodica want to break Ashrita Furman's Guinness record???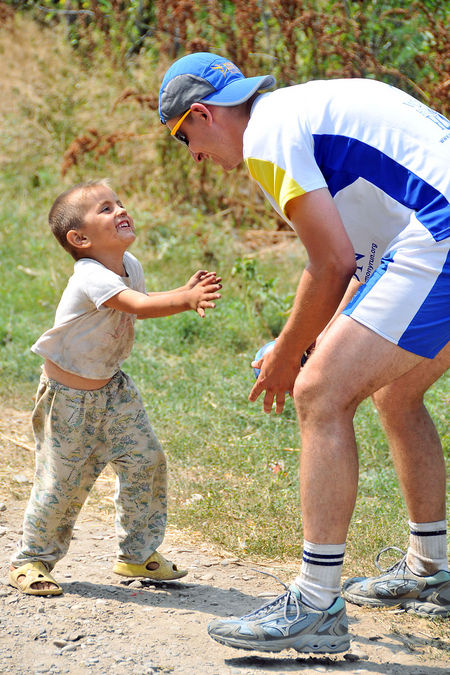 Marek and the little boy. Love at first sight ;-).
Where is the ball?? - Ah, there it is...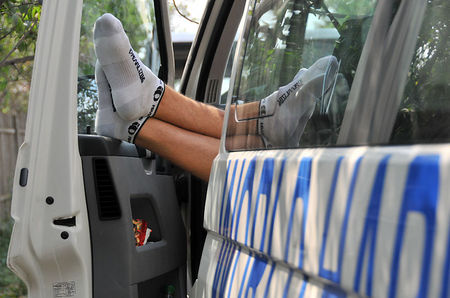 No smelly socks inside the car!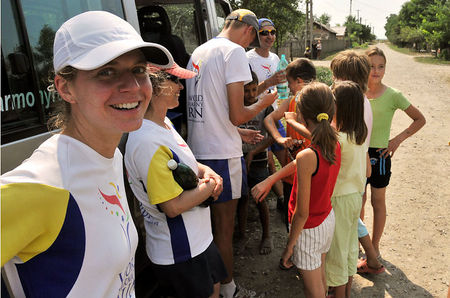 The kids' highlight: stamp time.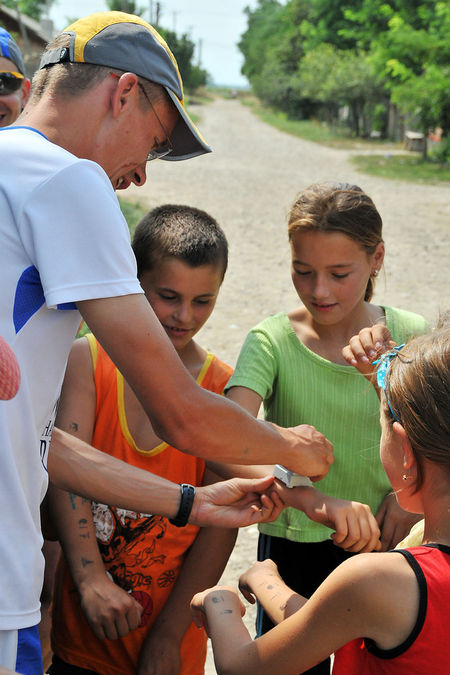 Not just the children, but also our runners love the stamps:-).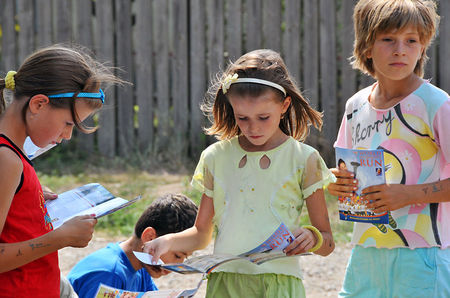 ... they will never forget this day.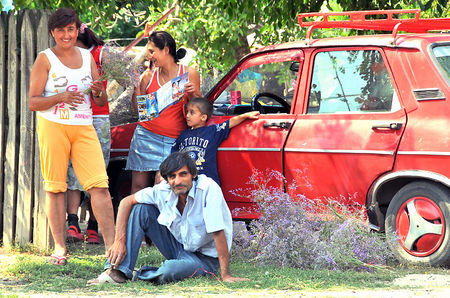 Easy family-afternoon.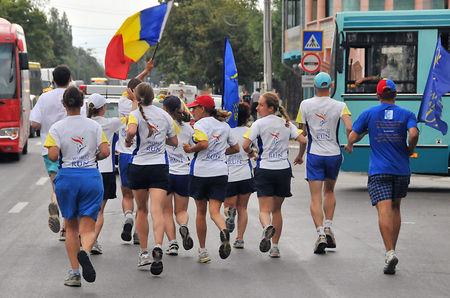 ... running, running, running...
As we only joined the team for four days, we took every opportunity to run a lot. And we loved it. We tried to "inhale" every moment and be as much a part of it as possible.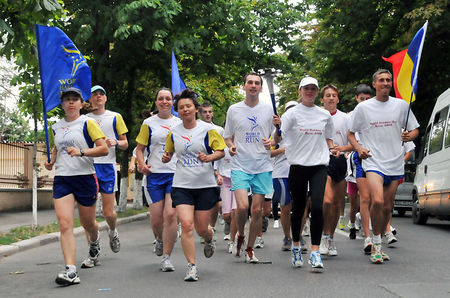 Here, runners from different local sports clubs joined us.
In the cities there is usually one of our cars driving behind us with a loudspeaker, playing the World Harmony Run song. It adds so much to the atmosphere. Even the steps of the runners are then in tune with the music.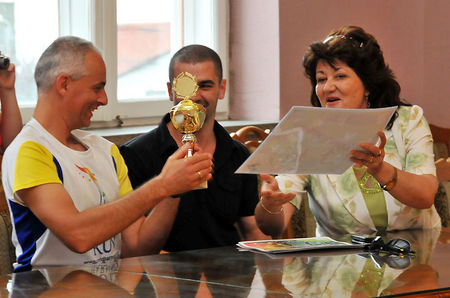 The World Harmony Run received the "Diploma de onoare" from the city of Buzau. A big thank you to the representatives of the city!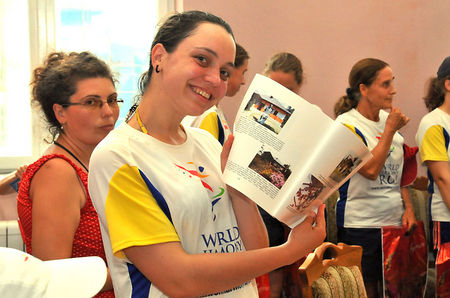 And all the runners received a gift-bag.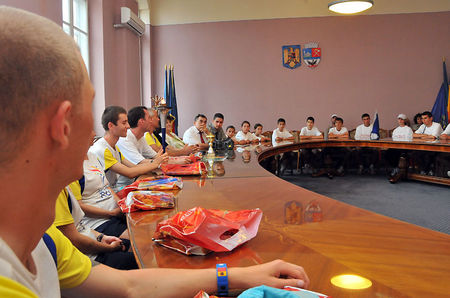 A big delegation.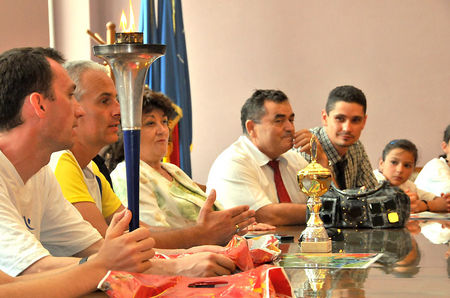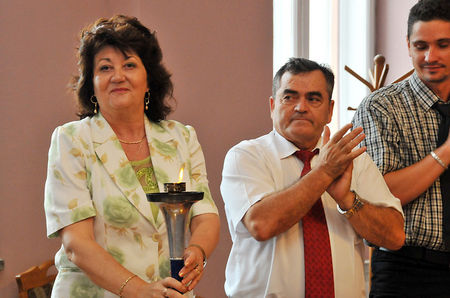 ---
Distance: 108 km
Team Members:
Martin Leitner (Austria), Matthias Eckerle (Germany), Daniel Schenke (Germany), Jarek Werner (Poland), Radka Metelkova (Czech Republic), Vera Balonishnikova (Russia), Ghantika Hammerl (Austria), Behala Hammerl (Austria), Dipavajan Renner (Austria), Tirtha Voelckner (Germany), Emese Gero (Hungary), Judit Toth (Hungary), Marek (Czech Republic)
Harmonemail:
You can send a message to the runners or read the messages.
Gallery: See more images!