Romania 25 July: Braila - border Romania / Moldova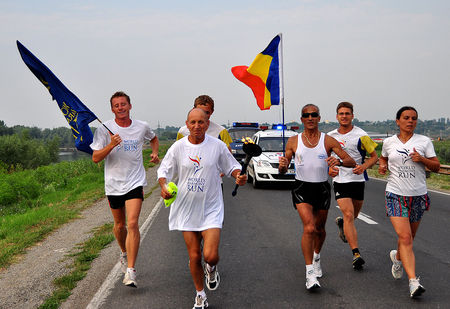 ... Runners from Braila joined us till the next city, Galati...
... alergători din Brăila ne-au însoțit până la următoarea destinație, Galați...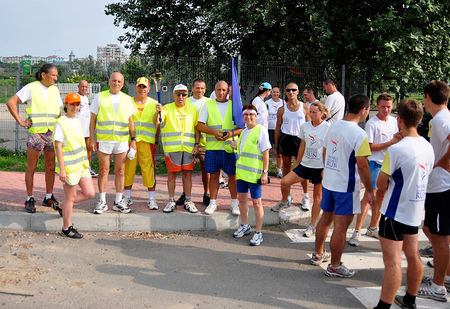 ..another group of runners was already expecting us at the Galati city entrance...
... un nou grup de alergători ne aștepta la intrarea în Galați...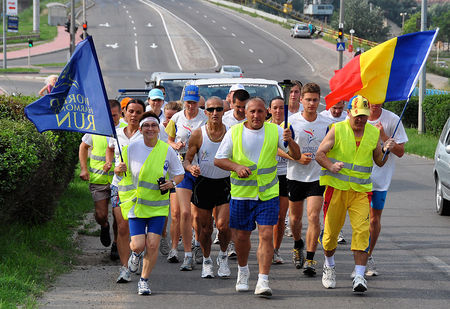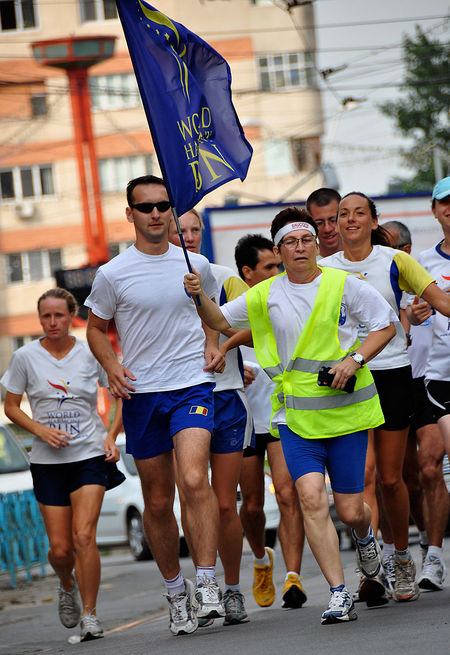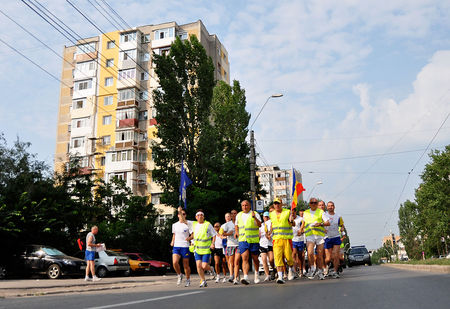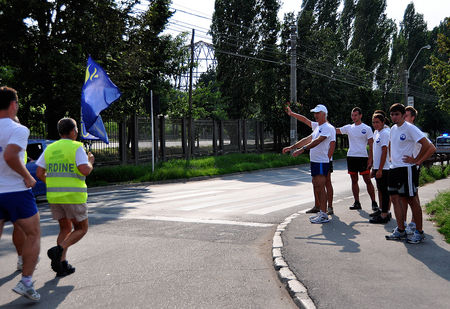 ..hitchhiking runners...
... alergători "auto stopiști"...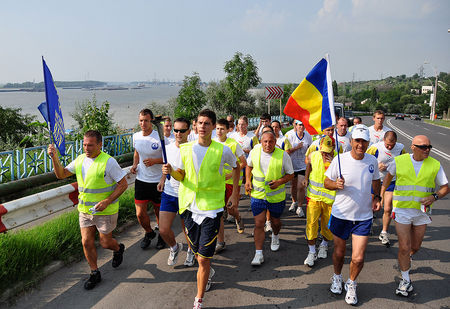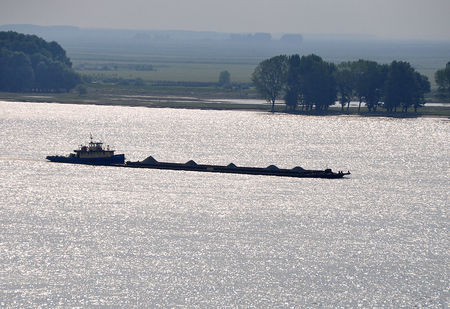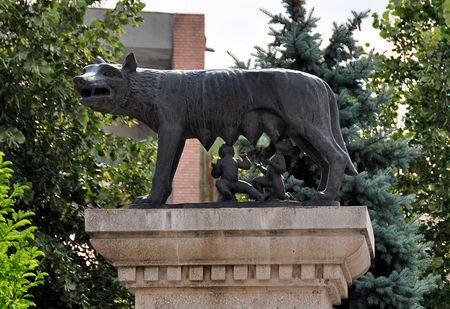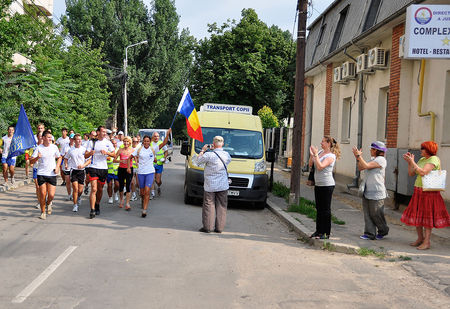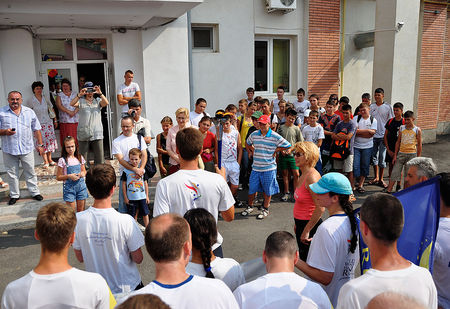 ..we had a ceremony with many athletes, sportsmen and trainers, as well as representatives from the local authorities...
... am avut parte de o ceremonie la care au participat mulți atleți, sportivi, antrenori, precum și reprezentanți ai autorităților locale...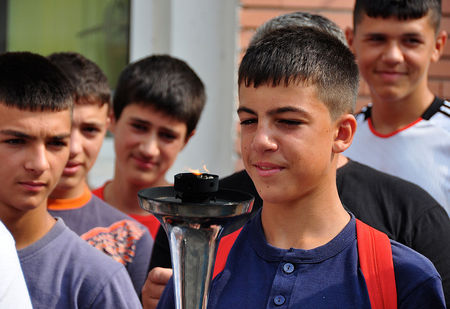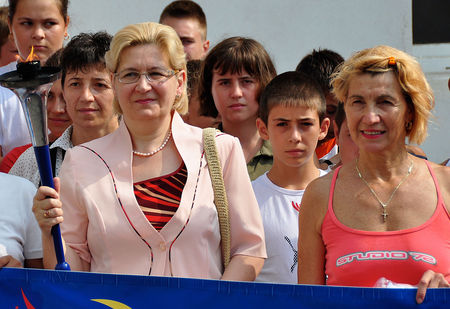 ... an old friend of the World Harmony Run, Fita Lovin - Los Angeles 1984 Olympic champion, was once again close to us...
... o veche prietenă a World Harmony Run, campioana olimpică la Los Angeles, 1984, Fița Lovin, a fost din nou aproape de noi...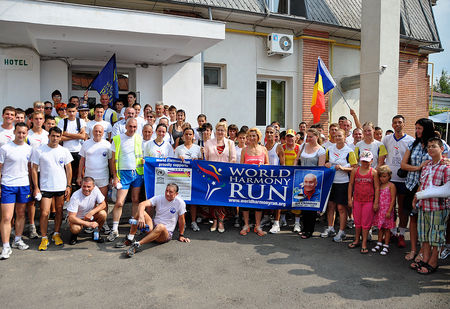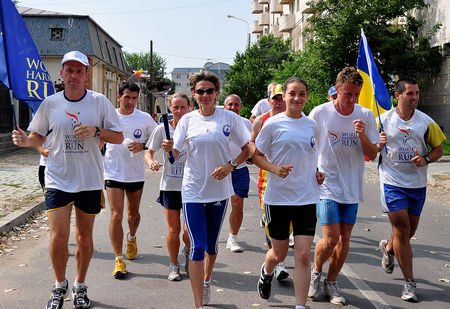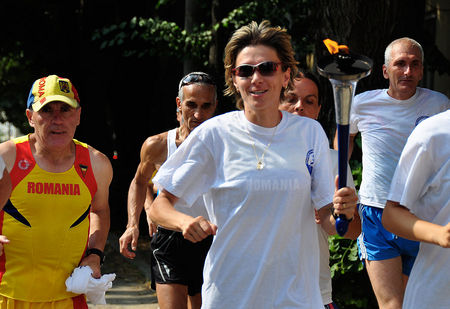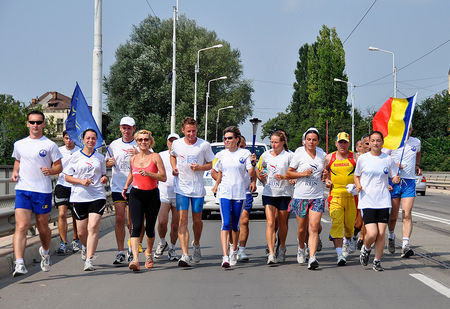 ..the champions of Galati accompanied the international team to the city limits...
... echipa internațională a fost însoțită de campionii gălățeni până la ieșirea din oraș...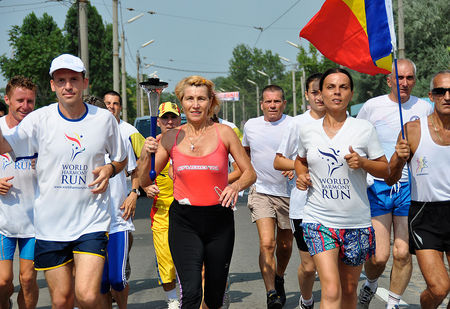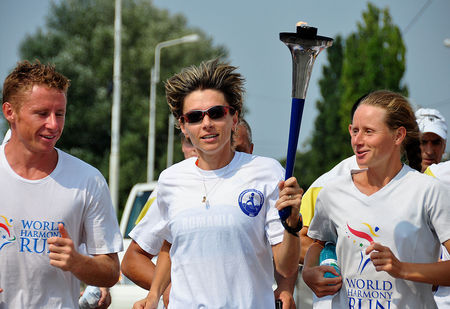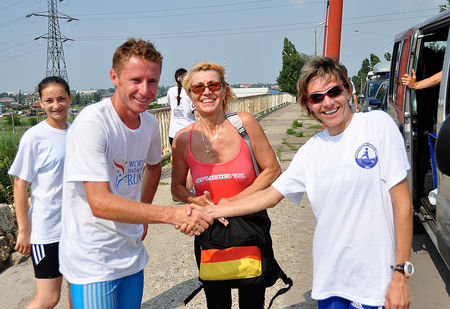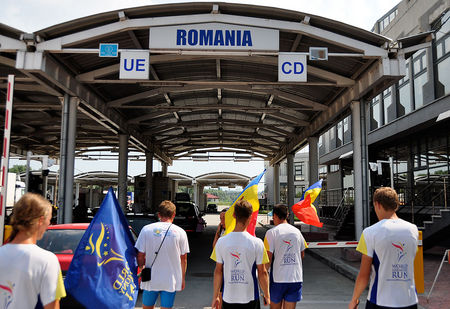 ..a new border to cross, a new country to discover...
... o nouă graniță de trecut, o nouă țară de descoperit...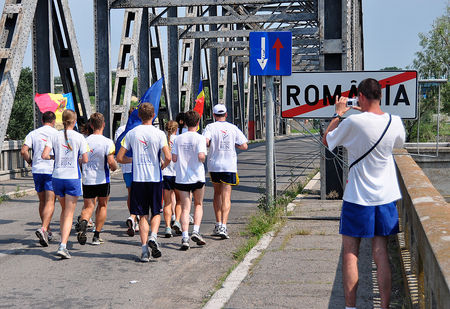 Again, a big "Thank you" to Romania for all the hospitality and the nice time we had!
Încă o dată, mulțumim mult României pentru ospitalitate și pentru timpul frumos petrecut aici!
---
Distance: 34 km
Team Members:
Dipavajan Renner (Austria), Roos de Waart (Netherlands), Zach Saltzman (USA), Manjula Lecordier (France), Zoltan Theobald (Hungary), Natalia Lehonkova (Ukraine), Dima Lehonkov (Ukraine), Ulvis Kassalietis (Latvia), Gints Peleckis (Latvia), Himadri Kavai (Hungary), Suzana Ognjanovic (Serbia), Bogdan Copil (Romania), Mihai Dragnea (Romania), Adrian Papuc (Romania), Szilard Szilveszter (Romania), Attila Puskas (Romania), Supriya Pantiru (Romania), Luiza Hariton (Romania)
Harmonemail:
You can send a message to the runners or read the messages.
Gallery: See more images!