South Africa 25 October: Maputo - Kruger
As today was a Saturday we had a rest and travelling day. We left Maputo early, first heading up coast to check out the local Komati River ferry. What we thought would be a 30-minute drive, turned out to be a bumping jostle along a sandy coast road lined with picturesque villages. Being reduced to a snails pace we abandoned our mission but all enjoyed the unique experience of Mozambique.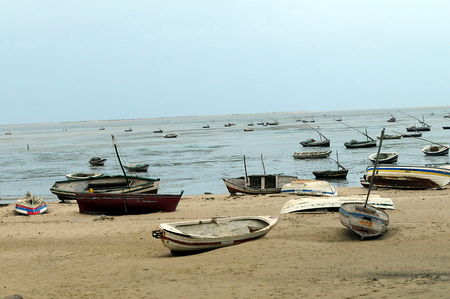 Fishing boats moored at Mozambique beach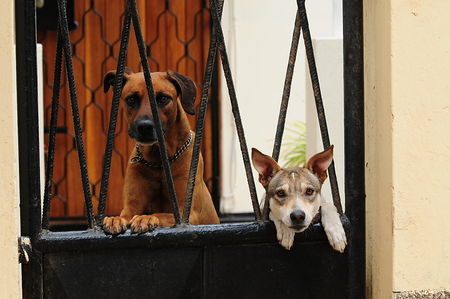 Local guard dogs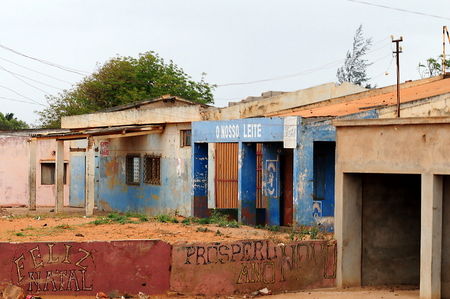 Beachfront bungalows
The drive out of Mozambique passed through many of the schools we visited yesterday and we had another chance to look through the colourful and bustling town. A favourite amongst many of us were the street stalls laden with local tropical fruit and vegetables.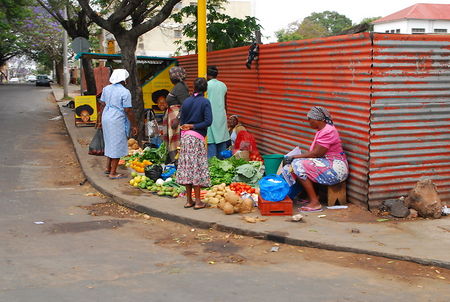 A street market
We soon hit the Mozambique / South Africa border which to many of us felt like a crossing between Mexico and America. Although we felt more familiar back in South Africa, we had all appreciated the unique and special charm of Mozambique.
Heading into South Africa we set off to Kruger National Park to get a glimpse of South Africa's famed wildlife. Being the end of the dry season the park was bare and seemingly desolate, a result of a combination of the lack of rain and grazing and browsing pressure from the many animals. In particular the elephant damage was everywhere with almost every 10th tree broken by these browsing boulders.
As soon as we entered into the park we came across many different animals including rhino, giraffe, elephant, and impala.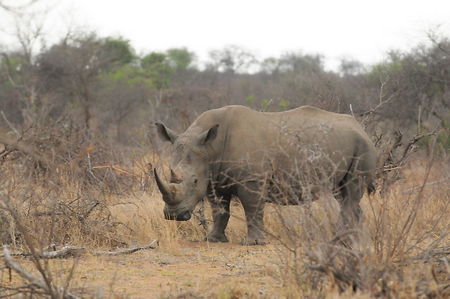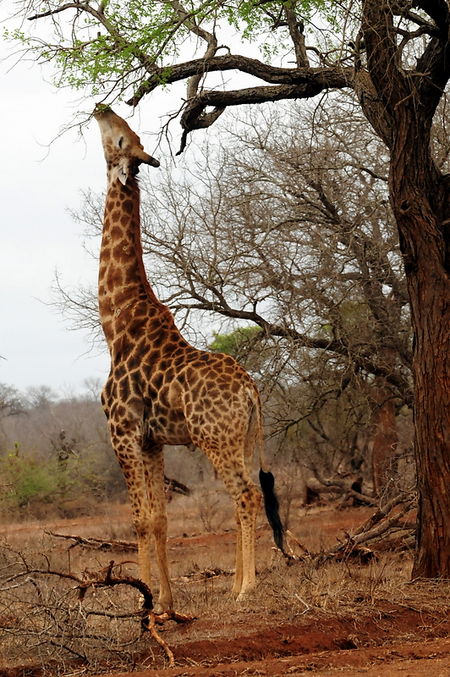 Guinea fowl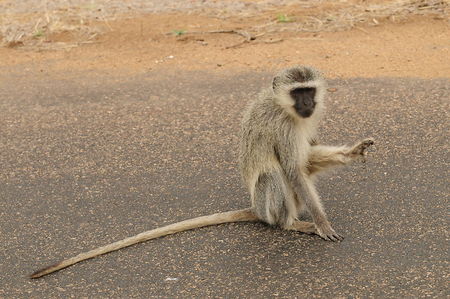 Vervet monkey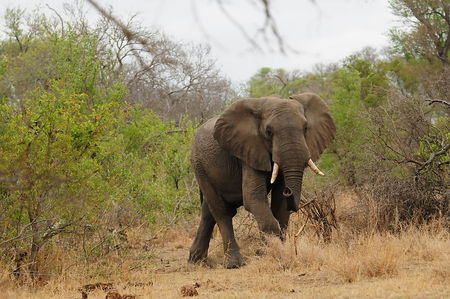 A bull elephant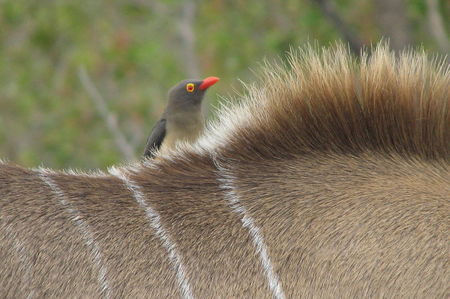 A kudu and its friend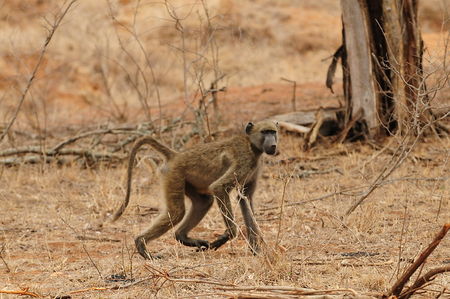 A baboon on the run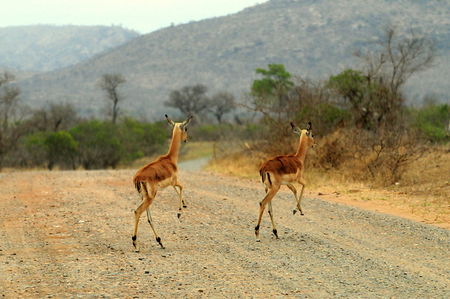 Impala doing an impromptu performance for us!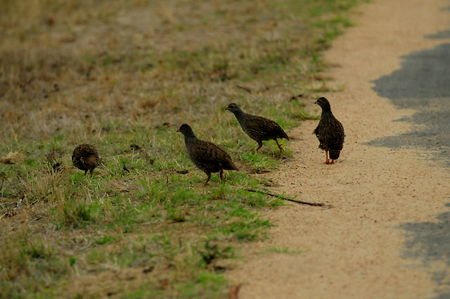 Francolin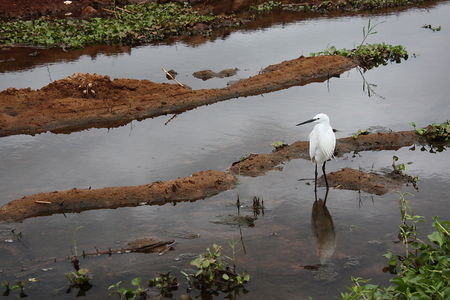 Heron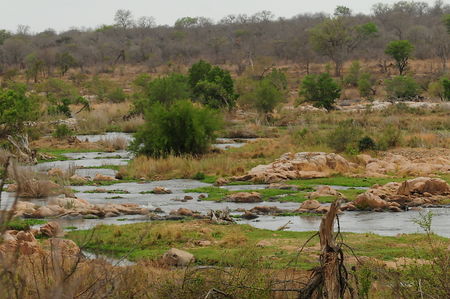 Africa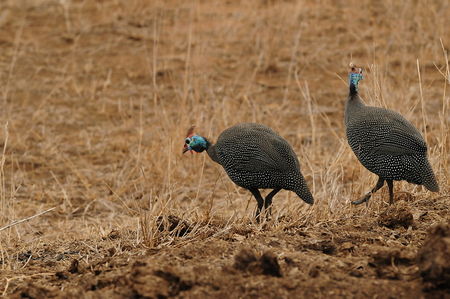 A lone male lion taking a rest in a river bed
For lunch we stopped off at a picnic site overlooking a river, giving some daring boys a chance to go for a jog with the torch.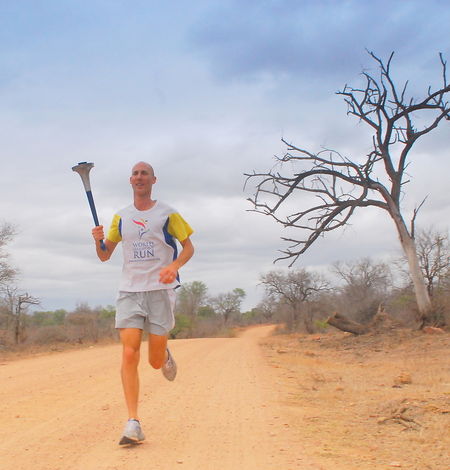 Chris running in the park (his fastest time over this distance ever!)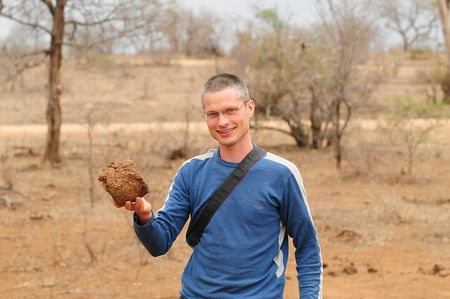 Richard with a sample of elephant droppings
Back in the cars our best encounter was with a herd of elephant including a number of tiny new born baby elephant. The matriarch female was very protective and challenged our cars, which quickly backed off.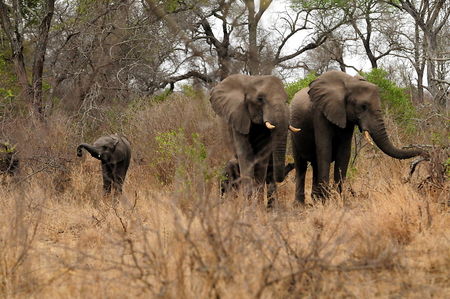 Can you spot the two little ones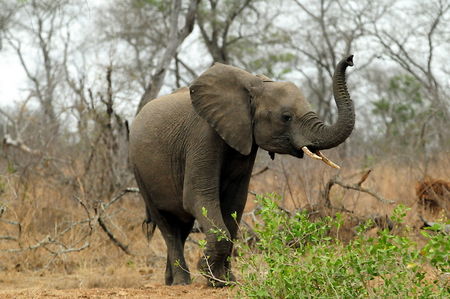 These young elephant are so cute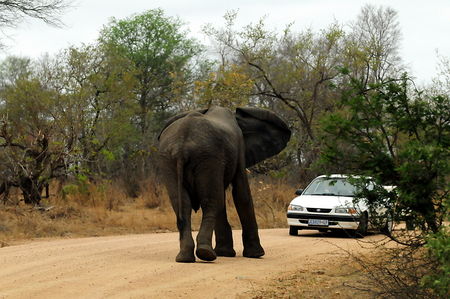 This was a real test of Abhijatri's reversing skills with a trailer
The camp we stayed at that night was located inside the Kruger Park. As dusk settled bats flittered around our heads, bugs emerged from their crevices to crawl amongst our feet and the frogs began their chorus in the camp swimming pool. A Hyena was also seen prowling the fence line.
Hyenas are always hungry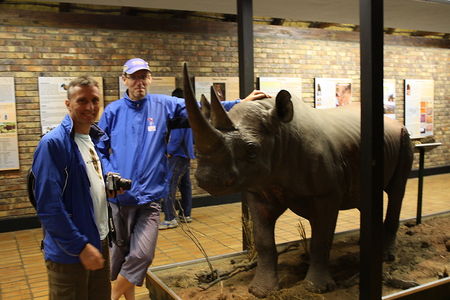 John and Barney managed to woo this rhino
That evening a few brave souls headed out for a night time game walk along the edge of the camp site. Back at camp we all enjoyed another feast prepared by the kiwi boys and then hit the sack dreaming of elephants, giraffe, and lion and anticipating what would be encountered tomorrow.
---
Team Members:
Adhiratha Keefe (USA), Ondrej Vesely (Czech Republic), John Marshall (New Zealand), Richard Pedley (UK), Robert Senovsky (Czech Republic), Barney Mcbryde (New Zealand), Chris Daly (New Zealand), Steve Polykarpou (RSA/Cyprus), Shree Chirkoot (RSA / India), Leon Subramoney (South Africa), Abhijatri Robinson (Zimbabwe), Balarka Robinson (South Africa)
Gallery: See more images!