South Africa 29 October: Chelmsford - Maseru
Today we drove from the Chelmsford Nature Reserve in Kwa-Zulu Natal, South Africa to Maseru, capital city of Lesotho. The highlight of the day was travelling through the awe-inspiring mountain vistas, with fascinating rock formations.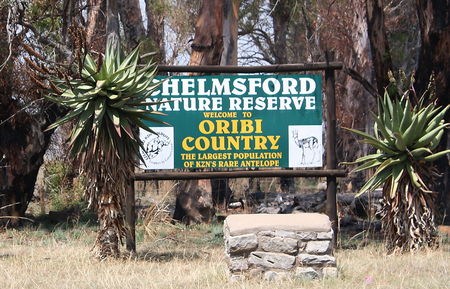 The day began for many with a run around the lake by our camp, followed by an epic clash between the South African and New Zealand runners in a game of Ultimate Frisbee.
The Kiwis put up a valiant effort but bolstered by courage playing on their home country the South Africans pulled off a shock victory.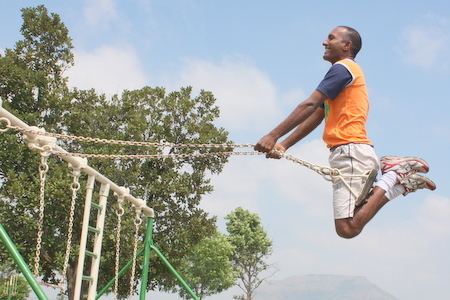 After so many long busy days we all enjoyed the slower start to the day and the chance to plan school activities in Lesotho. Our comfortable accommodation was very welcome and not the rough camping experience we had expected. One animal we had missed seeing in the Kruger Park was Zebra and we were pleasantly surprised in the morning to find a herd of them browsing not far from our front lawn.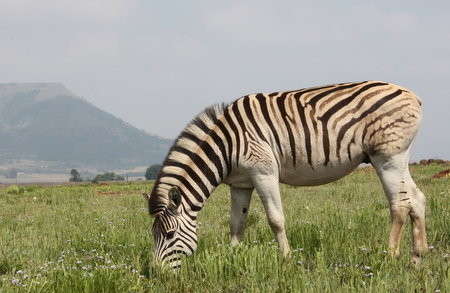 On the road we were enthralled by vast landscapes of open bush and stunning mountains vistas.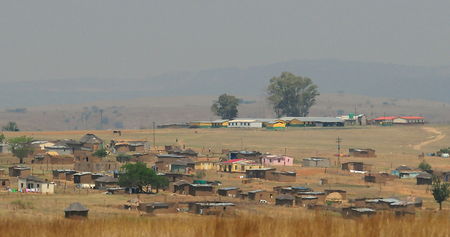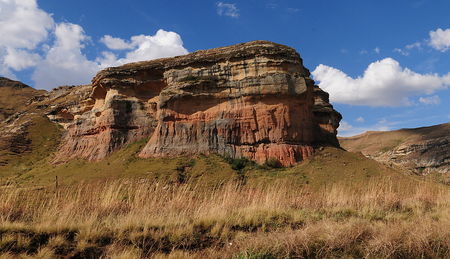 Another highlight of the trip was a brief downpour and the spectacular double rainbow that followed.
Our entry into Lesotho was slow due to a long queue on the South African side of the border, but we were soon driving down the main street into Maseru.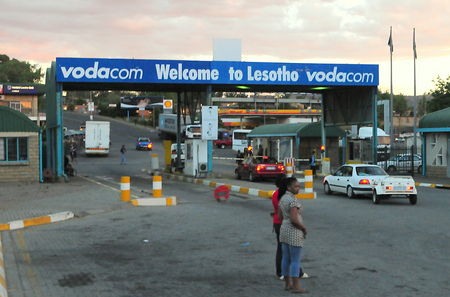 Finally late that night we arrived at our destination. We had planned on camping at the well-known Trading Post Guest House in Roma, about 40km from Maseru, but thanks to the heartfelt oneness and generosity of our kind hosts, Jenny and Kerry Thorn, we were instead offered the "White House", a very spacious old homestead with more than 7 bedrooms, which we gratefully accepted. After a quicky prepared, but tasty meal (by our very efficient chef, Chris), we briefly discussed plans for the following day, made nearly 40 sandwiches for lunch and then settled in for the night in our very comfortable and welcome beds. Thank you Jenny and Kerry for your support of the World Harmony Run and for a very enjoyable stay in Roma.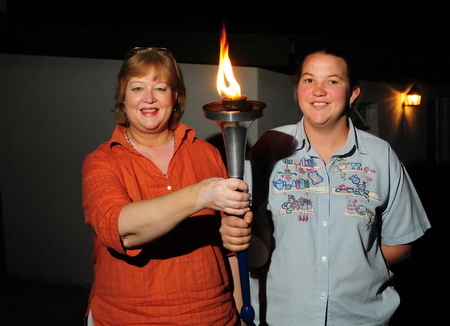 Jenny and Kerry Thorne
---
Team Members:
Abhijatri Robinson (Zimbabwe), Adhiratha Keefe (USA), Barney Mcbryde (New Zealand), Balarka Robinson (South Africa), Chris Daly (New Zealand), John Marshall (New Zealand), Leon Subramoney (South Africa), Ondrej Vesely (Czech Republic), Richard Pedley (UK), Robert Senovsky (Czech Republic), Shree Chirkoot (RSA / India), Stavros Polykarpou (RSA/Cyprus)
Gallery: See more images!