12 Aug - Tembisa
During the latter part of the day we ran through Tembisa visiting three schools along the way. We had quite a few spontaneous team members running through the streets of Tembisa.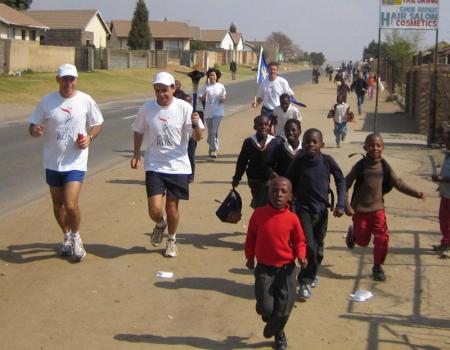 Councillor Makhadi is surrounded by enthusiastic children during the run at Bojelong Primary School.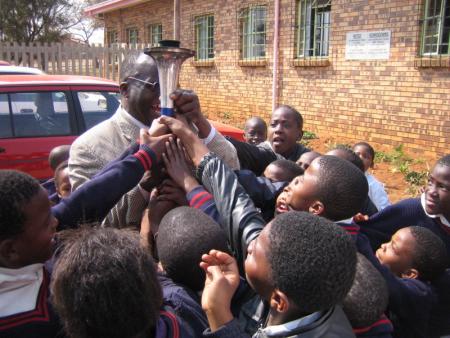 Clr Abdul R Mogale speaks to children about World Harmony at his own old primary school, Endulweni Primary School.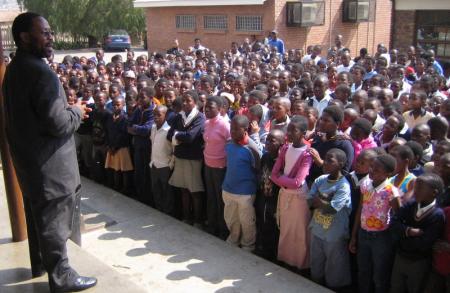 Everybody wanted to get in on the action - even those who were supposed to be in classes....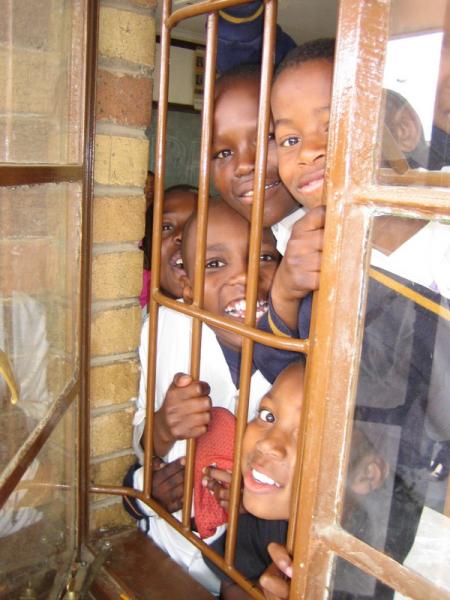 The teachers at Endulweni Primary School make a wish for world harmony.