Switzerland 4 April: Sarnen - Dagmersellen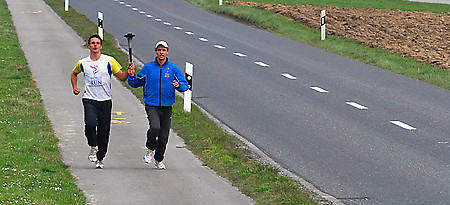 We crossed the mountains by car as the passes are still closed this time of the year and this stage will be covered later on in 2008.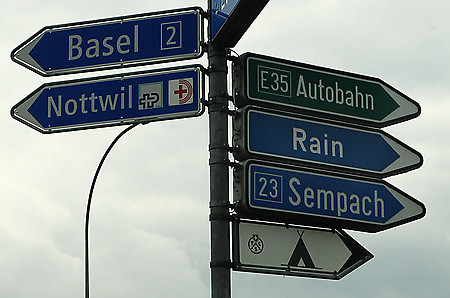 in Switzerland everything is organised: even the rain gets street signs...
The temperature made a significant step downwards, but the weather cleared up during the day and finally even the sun came through!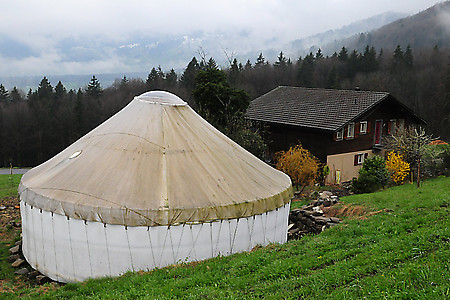 one of our best sleeping places: a Mongolian Yurt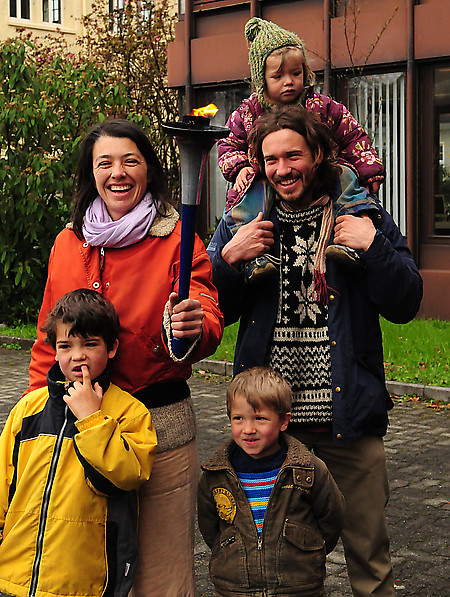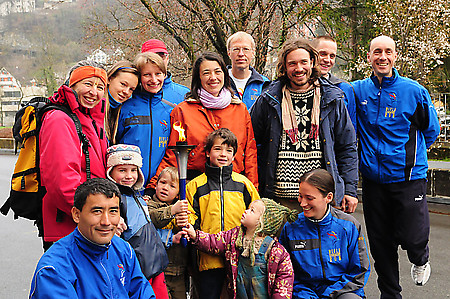 After a most refreshing good night sleep in the mountains we started of in Sarnen.
City Council Mrs. Kathriner received the torch and together with some friends we started the Run.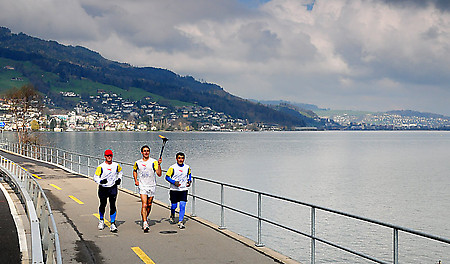 It was a really most inspiring Run along the famous swiss lakes bedded within snow covered mountains!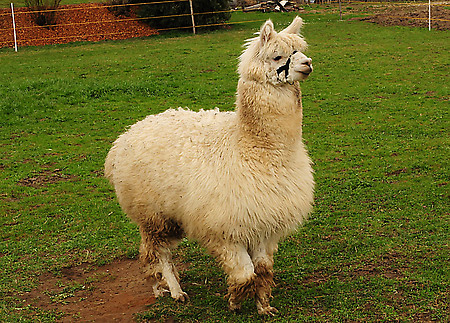 a typical Swiss mountain dweller?
We passed the "Vierwaldstaetter See", the cradle of the nation of Switzerland and reached Nottwil.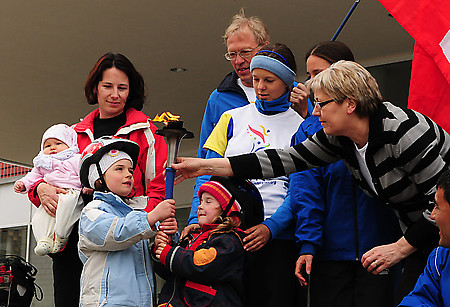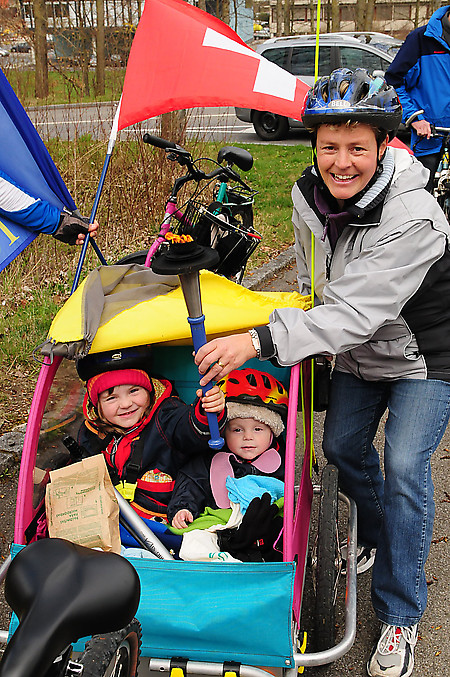 City Council Mrs. Willimann offered great refreshments and a group of runners and cyclists joined us for some km...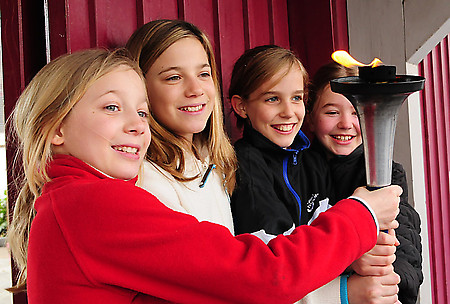 In Nebikon the Community representative waited with more refreshments and some kids run with us some distance.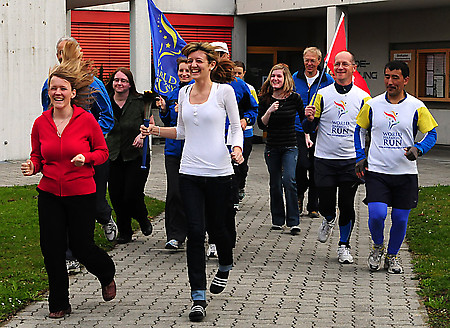 Finally we arrived in Dagmersellen, where City Council Mrs. Tschupp received the torch.
Switzerland really cared for us, because just before we received a rich dinner some more refreshments waited for us in Dagmersellen...
---
Distance: 66km
Team Members:
Dipavajan Renner, Sandra and Franz Aurenhammer (all Austria), Pierre Lantuas and David Mouton (France), Josef Lackner (Hungary), Svetlana Gorshkova (Russia), Ondrej Vesely (Czech Republic), Jana Chochlikova (Slovakia), Ulugbek Berdimurotov (Usbekistan)
Harmonemail:
You can send a message to the runners or read the messages.
Gallery: See more images!