Switzerland 28 March: Oberriet
On 28 March, Tegla Loroupe from Kenya and the World Harmony Run were invited to Oberriet by the Swiss Rhein-Valley Hospital.
34-year-old Tegla broke the Marathon World Record twice - first in Rotterdam, in 1998 and again in Berlin, in 1999. She has also won the New York City Marathon twice (1994 and 1995) and she is 3-time World Champion in the Half-Marathon (1997-1999).
Before the start of the World Harmony Run, Tegla met with local hero, 6-time Ironman winner and 3-time World Champion Oliver Bernhard and discussed her work as a United Nations Ambassador for Sport and Peace. Together with the children they were watching a DVD of the World Harmony Run 2006 in Kenya.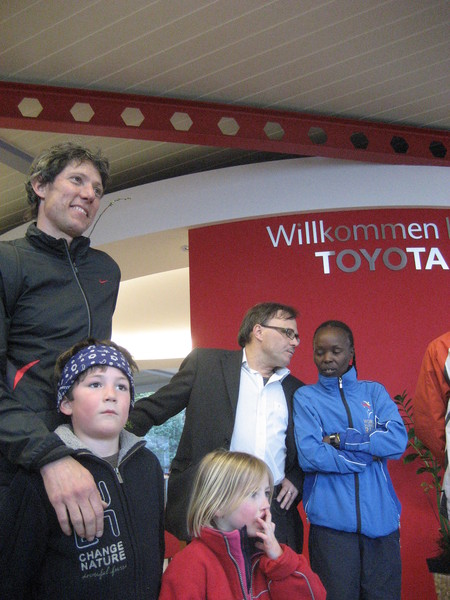 Olivier, left and Tegla right, watching the WHR DVD.
Olivier and Tegla both then ran with the torch and about 40 children to an old castle where there was a fire ceremony taking place, in memory of the recent killings in Kenya and other places in the world.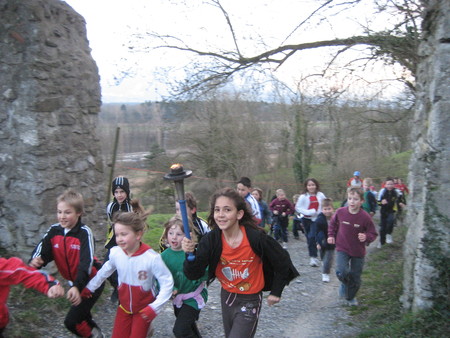 Running up to the castle...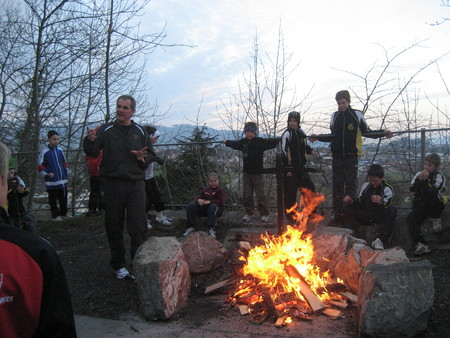 At the fire ceremony - President of the Nationals talks about peace.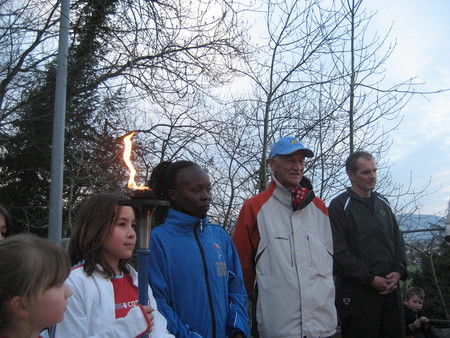 On the right is Stephan, who invited Tegla to Switzerland.
After the return to the "Schloss"-Garage in Oberriet the children and VIPs were served food and the Büchel family spontaneously offered Tegla a generous donation for her Peace Academy in Kenya.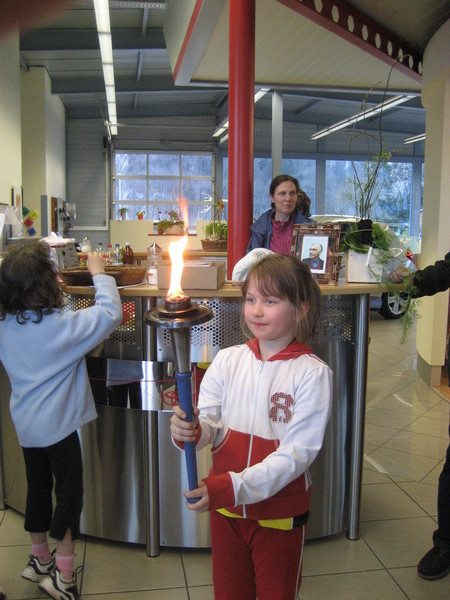 The girl who wanted to hold the torch at the start.
Tegla still runs at a high level and in fact finished an excellent 3rd in a half-marathon the next day at the Swiss Nationals; her time of 1:18:38 was achieved while currently preparing for the Nagano Marathon.
---
Harmonemail:
You can send a message to the runners or read the messages.