Switzerland 5 April: Reiden - Basel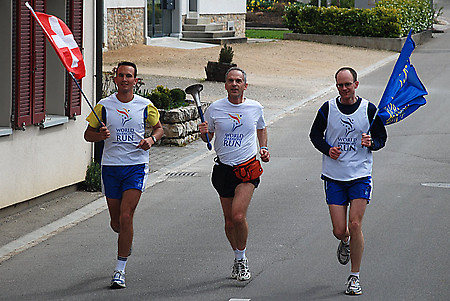 Today we covered a short distance, but 12 meetings were waiting for us.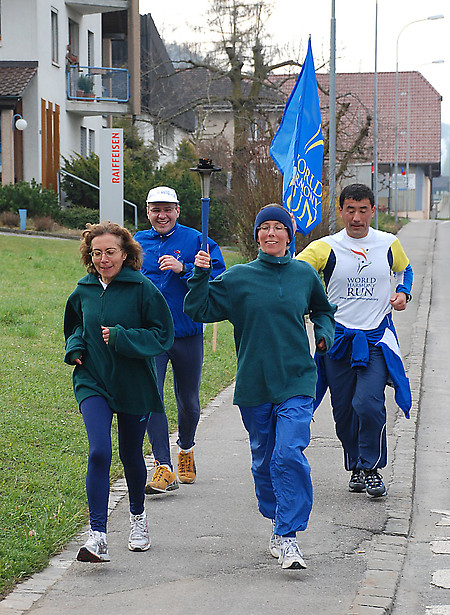 a fresh start in the morning...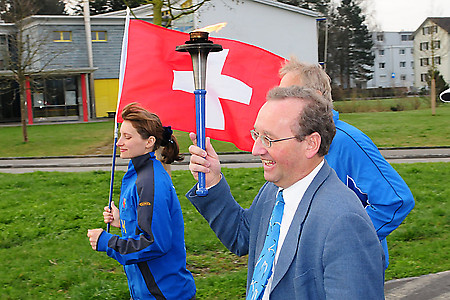 The team started in Reiden, where the community representative happily opened today's Run.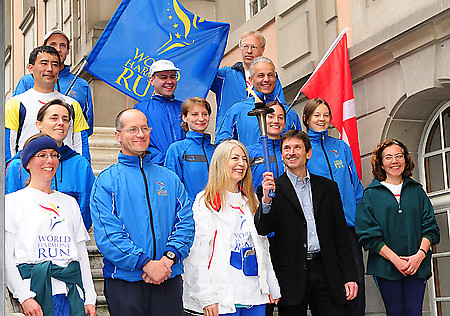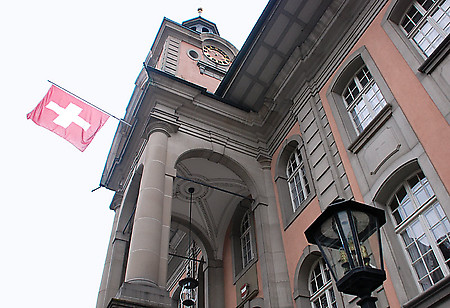 In Zofingen the deputy mayor received us: even the city hall has been decorated for us with flags...
In Oftringen a city council member took the torch and off we went to the next place: Aarburg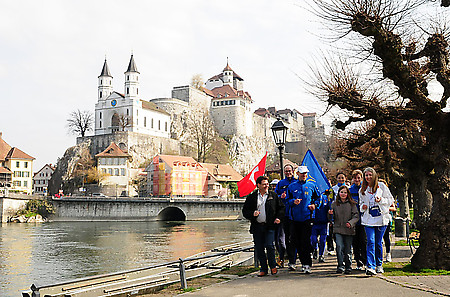 Aarburg is a most beautiful little city located along the river Aare. A community representative welcomed us and together we ran a few steps...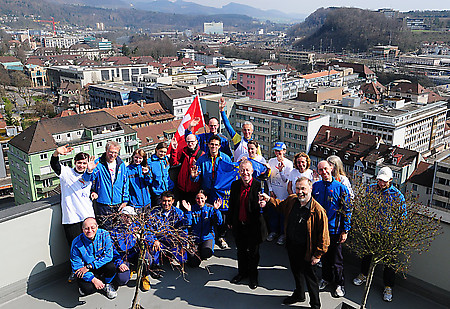 Olten was the largest place we visited today. The director for sport and education together with the mayor of Trimbach welcomed us in the city hall and finally after refreshments all of us went up on the 11th floor! We all enjoyed the nice view.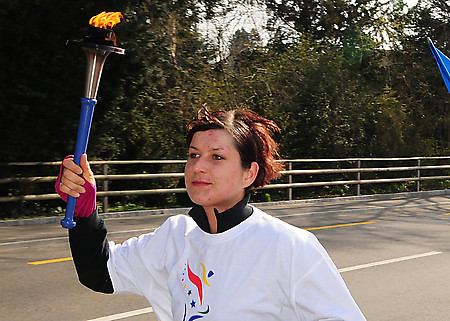 Belinda, our newest team member, run 55 km on her first day!
In Buckten the community representative invited us for drinks...
In Thürnen the mayor received the torch and after more refreshments we continued...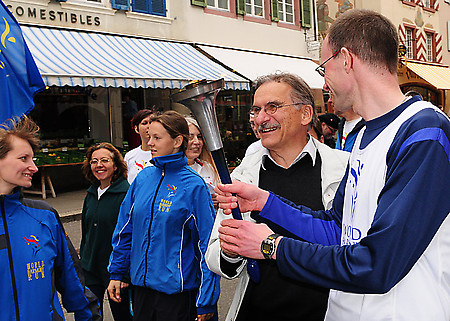 As we arrived in Liestal, a city council member welcomed us in the old part of the city. All those small cities in Switzerland still keep a traditional look and give you a warm feeling of former centuries...
In Frenkendorf the mayor received the torch and offered us a scarf for peace to pass on to other team members, so it will travel along with us the whole European Run!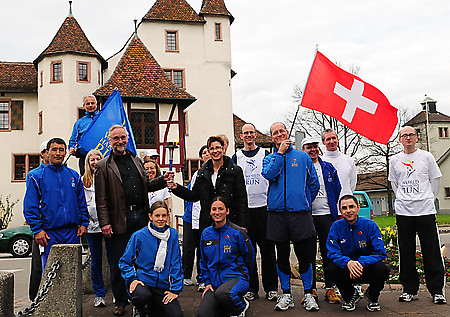 In Pratteln we got received in a beautiful old castle, where the mayor and the president of the citizen council together welcomed us. Pratteln is a very multi-cultural place with people from 85 nations living there...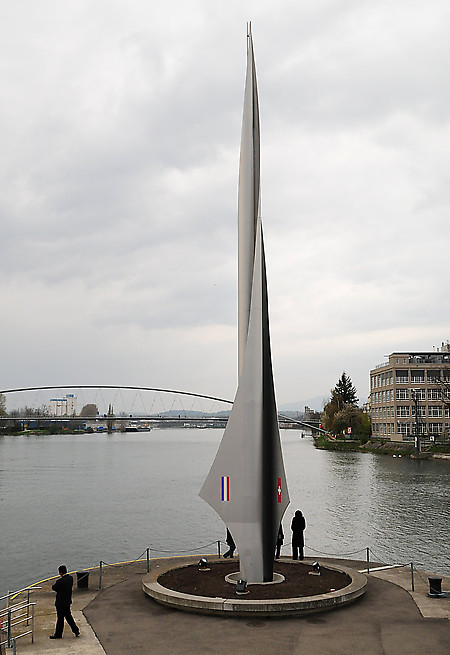 Finally we reached our last stop of the day: in Basel we finished at the 3 - country corner of Switzerland, France and Germany. A busy day ended with a great meal prepared by our friends in Basel.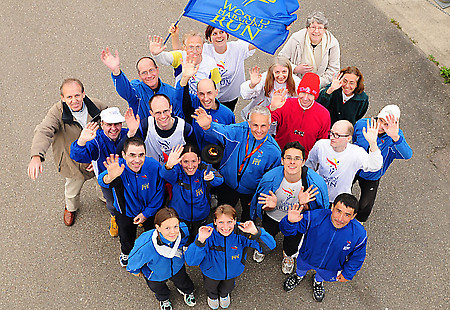 Thank you Switzerland for all your hospitality and friendship!
---
Distance: 68km
Team Members:
Dipavajan Renner, Sandra and Franz Aurenhammer (all Austria), Pierre Lantuas and David Mouton (France), Josef Lackner (Hungary), Svetlana Gorshkova (Russia), Ondrej Vesely (Czech Republic), Jana Chochlikova (Slovakia), Ulugbek Berdimurotov (Usbekistan)
Harmonemail:
You can send a message to the runners or read the messages.
Gallery: See more images!