Greenland
The arctic expedition Students on Ice carried the World Harmony Torch along its way through the southern and western coasts of Greenland, 2005. July 28-30.

Heading the expedition is Canadian explorer, Geoff Green (seen on picture at the World Harmony Run in Ottawa, Canada, June 2, 2005).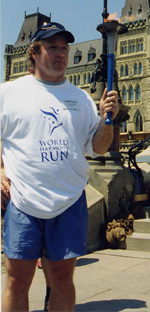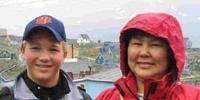 Click the pic for reports of the WHR in Greenland...