Guatemala 9 January: Antigua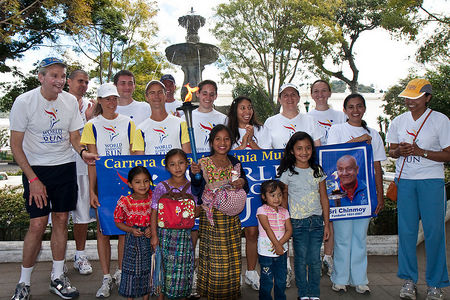 Un equipo internacional muy amplio de corredores llevó la antorcha a la plaza central de Antigua para visitar tanto los  locales como a turistas. Representado a más de 12 paises, 16 corredores compartieron las aspiraciones de la Carrera de la Armonía Mundial.
A widely international team of runners brought the torch to Antigua's central plaza to visit with locals and tourists alike. Reprensenting over 12 countries, 16 runners shared the aspirations of the World Harmony Run.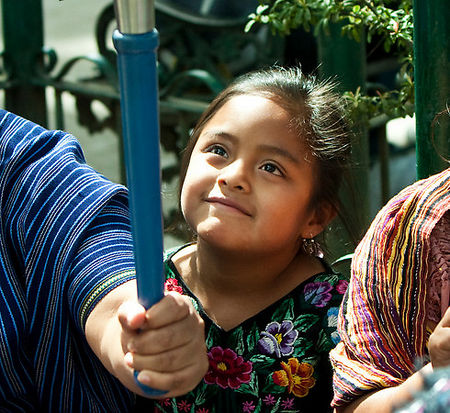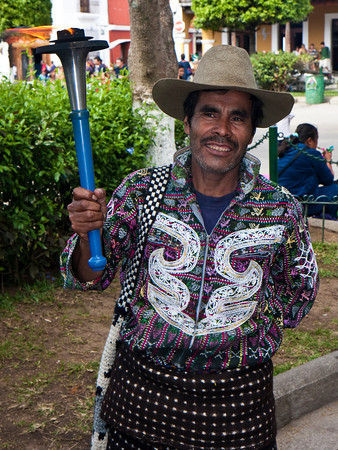 La antorcha les dibujo una sonrisa a los amigos de todas las edades en la plaza.
The torch brought a smile to folks of all ages in the plaza.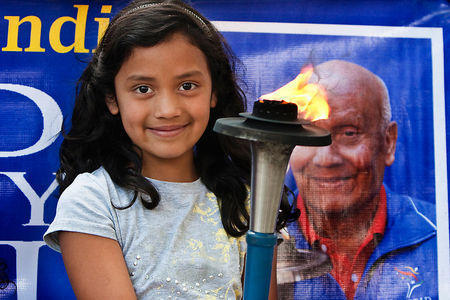 A través de una corta carrera, muchos corazones fueron alcanzados.
Though only a short run, many hearts were reached.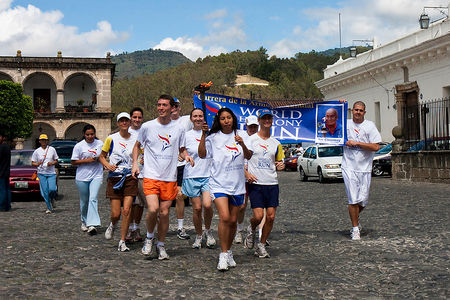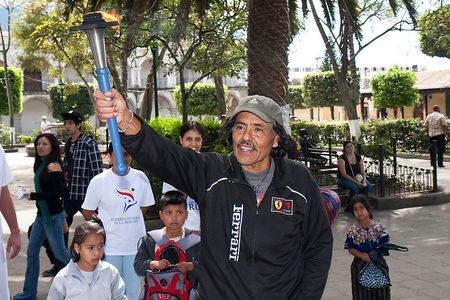 Muchos de los locales ofrecieron oraciones muy sinceras pidiendo más paz y armonía en el mundo y especialmente en su país natal, Guatemala.
Many of the locals offered very sincere prayers for more peace and harmony in the world and especially in their homeland, Guatemala.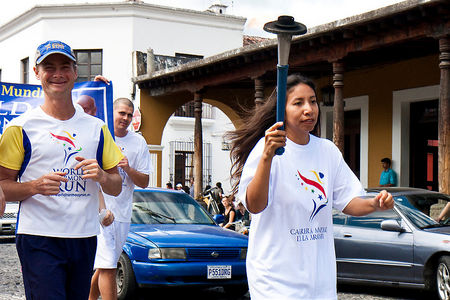 Claudia, corredora nativa del equipo, lideró el camino a través de las calles empedradas de Antigua. Fue realmente un placer correr a través de la ciudad con tanto encanto y  corazón.
Claudia, a native team member, lead the way through the coblestone streets of Antigua. It was a real pleasure to run through a city with such charm and heart.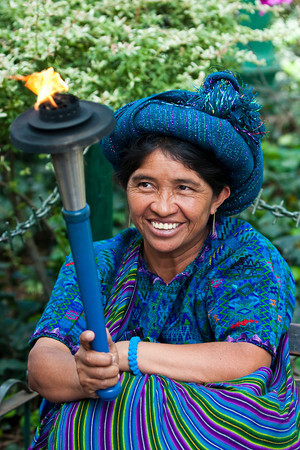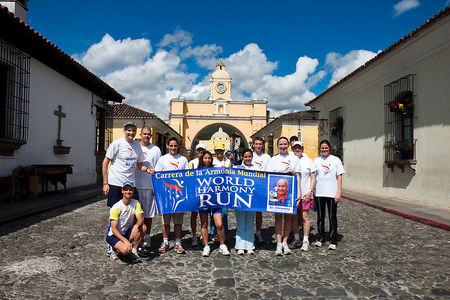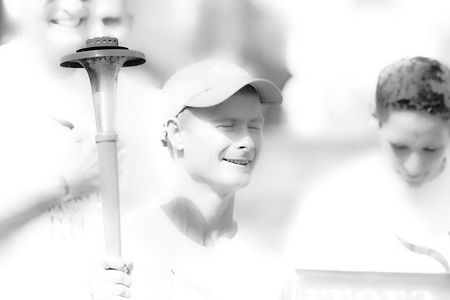 Gracias Guatemala por compartir su corazón y alma con la Carrera de la Armonía Mundial. !Esperamos tomar sus esperanzas y aspiraciones alrededor del mundo con nosotros!
Thank you Guatemala for sharing your heart and soul with the World Harmony Run. We hope to take your hopes and aspirations around the globe with us!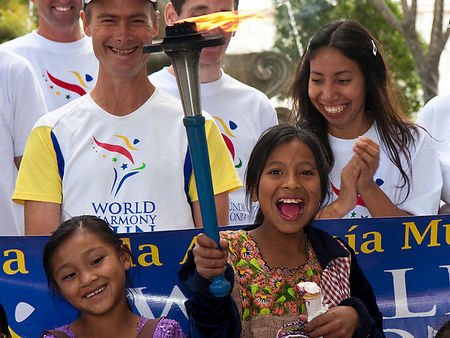 ---
Distance: 5 km
Gallery: See more images!