World Harmony Run Supporters
Here are just some of the people who have held the World Harmony Run torch and added their good will to the millions of others around the world: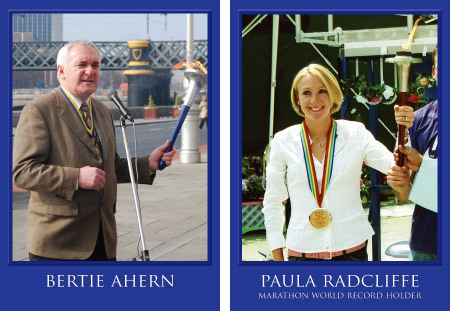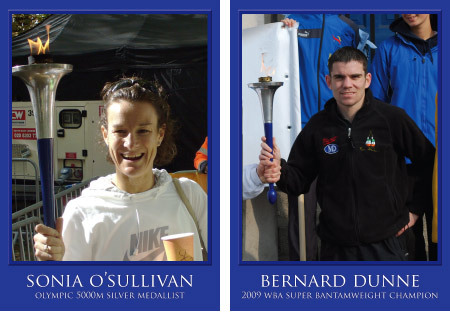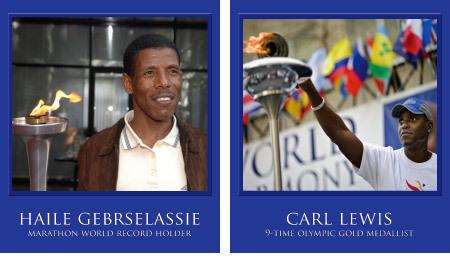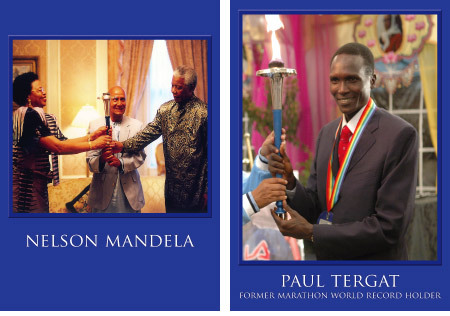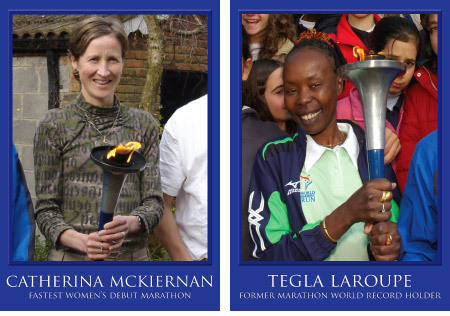 In addition....

The World Harmony Run torch has been held by some of the foremost figures in world affairs such as Nelson Mandela, Mother Teresa, and Mikhail Gorbachev. The Run is also actively supported by top athletes such as 9-time Olympian Carl Lewis and five-time Olympic medallist Tatyana Lebedeva. Read more about international support for the Run...
Highlights from Ireland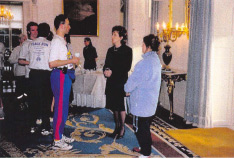 In 2001, President Mary McAleese invites the WHR to Aras an Uachtaráin.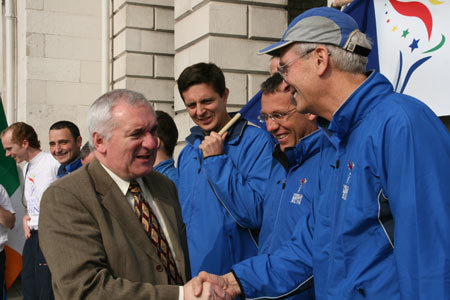 Taoiseach Bertie Ahern greets the international team of runners in Dublin as they embark on a journey around thecoast of Ireland.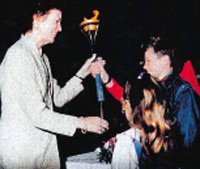 Former president Mary Robinson recieves the Torch from schoolchildren. Below is a photograph of a more recent meeting with Sri Chinmoy, the late founder of the World Harmony Run founder; Sri Chinmoy is presenting her with an award for her tireless service as UNHCR High Commissioner.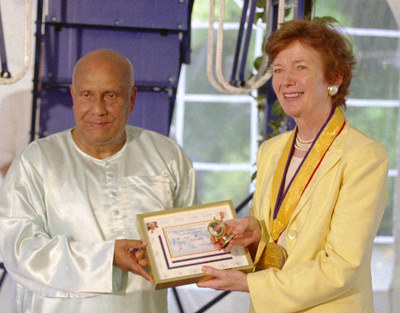 The World Harmony Run is just one of a number of initiatives which its founder, Sri Chinmoy, brought into being over the years in an effort to bring about a better world. In 1973 and 1974, he met with the then Presidents Eamon de Valera (meeting pictured below) and Erskine Childers, and had a very hearfelt and inspiring discussion with them. President de Valera remarked how grateful he was for this visit in the evening of his life. Thirty-three years later, the World Harmony Run met with his granddaughter, Minister of State Síle de Valera.