Mozambique 24 October: Maputo
Maputo is a city of the sea. It is flanked on two sides by the ocean and much of the life and soul of the city revolve around its connection to the sea. It also has a very tropical feeling – coconut palms and flowering trees dot the landscape and much of the Portuguese style architecture has been designed for natural ventilation rather than protection from cold weather. Its streets have a distinctly different feel from those of other countries in Southern Africa, particularly in the central city where wide tree-lined boulevards hint of a time when Maputo was a place of affluence and luxury.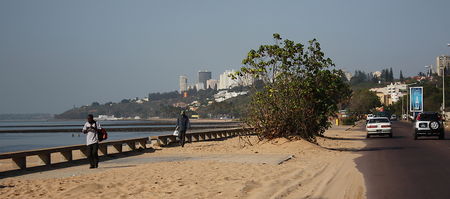 View from Costa do Sol towards Central Maputo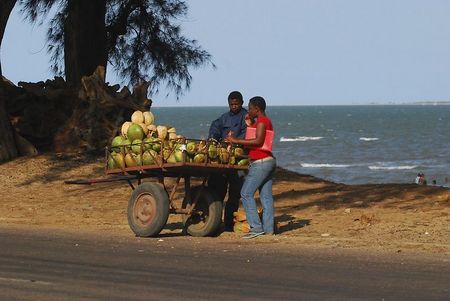 Coconuts galore!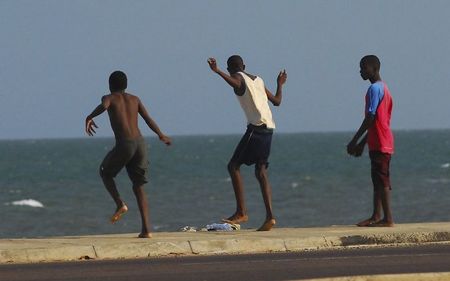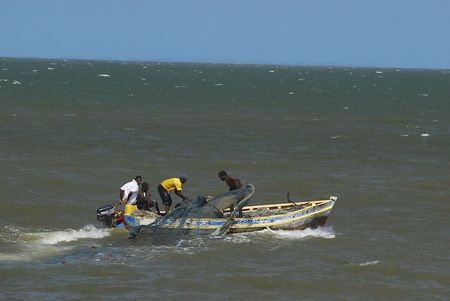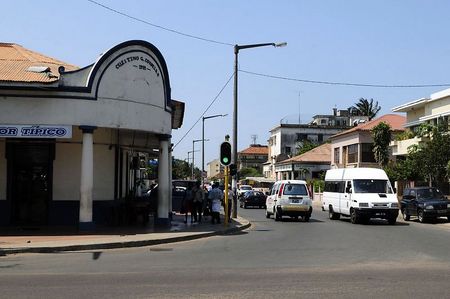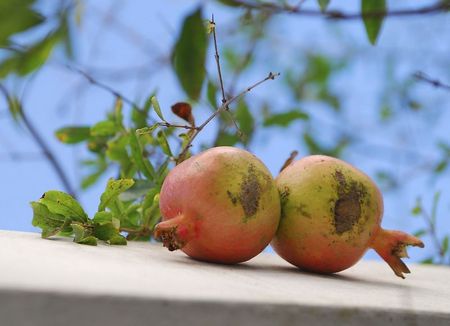 Pomegranates!
Our accommodation in Maputo was the Maputo Backpackers, an old (but recently renovated) Portuguese Pensão, about 10 km north of central Maputo in an area called Costa do Sol.

Our accommodation in Maputo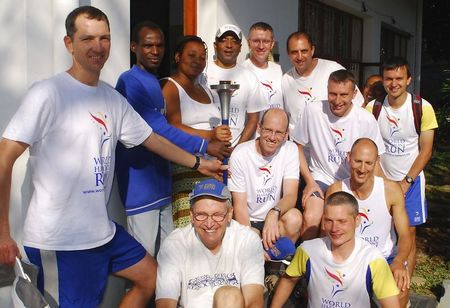 Our hosts (Jose and Mimi) with the World Harmony Run Team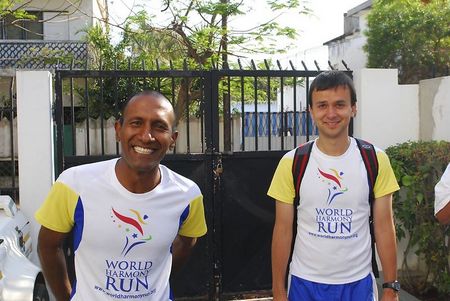 The Joy of the World Harmony Run!
We awoke in the morning not really being sure how the day would unfold - we only had one working vehicle and just a vague possibility that one or two schools might have been arranged for us. Our good friend, Alcides Cuambe, had managed to get hold of a friend of his in the Ministry of Education and Abhijatri had arranged to meet her at 8:00 am.
The day started on a positive note when our host, Jose, managed to find Leon some epoxy putty so that he patch the hole in the damaged petrol tank. A few of us wandered down to the beach. It was low-tide and the sand that stretched out before us was dotted with jelly fish the size of dinner plates. As Maputo lies in a natural harbour and is protected by a combination of islands and long sand spits, the sea was gentle and calm. Visible a short distance off-shore were a few local fishing boats that had some resemblance to Arab dhows.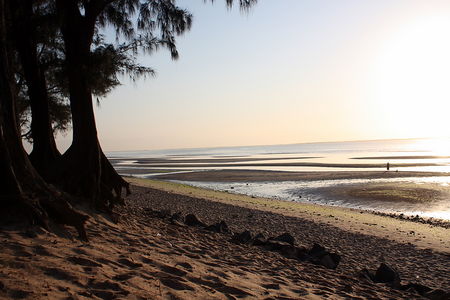 The beach at Costa do Sol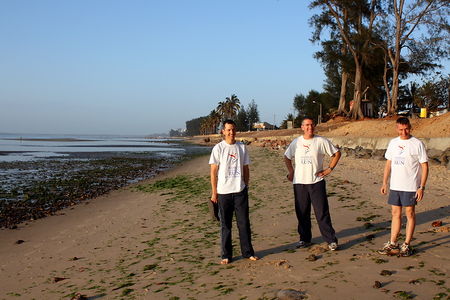 Abhijatri had arranged a meeting with Ms Isilda Zandamela of the Ministry of Education. We met her at Escola Primera da Avenue Eduardo Mondlane shortly after 8 am and she introduced us to the heads of five schools that we were to visit that day. We were also introduced to Mr Arlindo Massingue, a very dynamic and enthusiastic principal who had volunteered to be our guide and translator.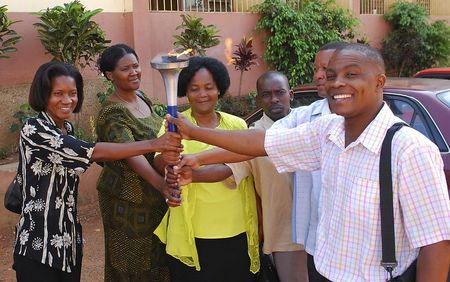 School Principals hold the Torch (Left - Ms Isilda Zandamela, Right - Mr Arlindo Massingue).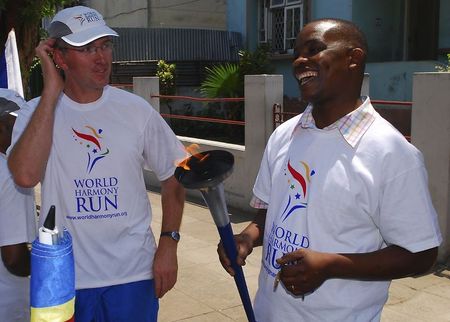 Our Guide and Translator, Arlindo Massingue, Enjoys a Moment on the Run with Abhijatri
Our first presentation was to the children at Escola Primera da Avenue Eduardo Mondlane. Around two hundred school children gathered before us in an open area beneath the southern wing of the school buildings. It took a while to get used to the English – Portuguese exchange, as Arlindo had to translate everything we said, but the kids seemed to enjoy everything and after we sang the world harmony run song, they sang us the Mozambican anthem with tremendous dynamism and feeling.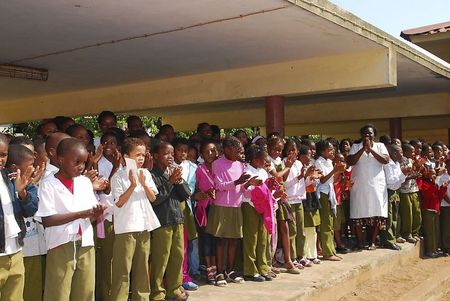 School Children at Escola Primera da Avenue Eduardo Mondlane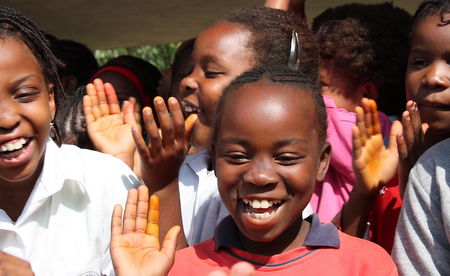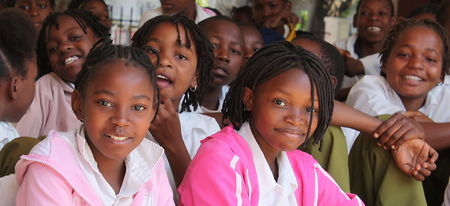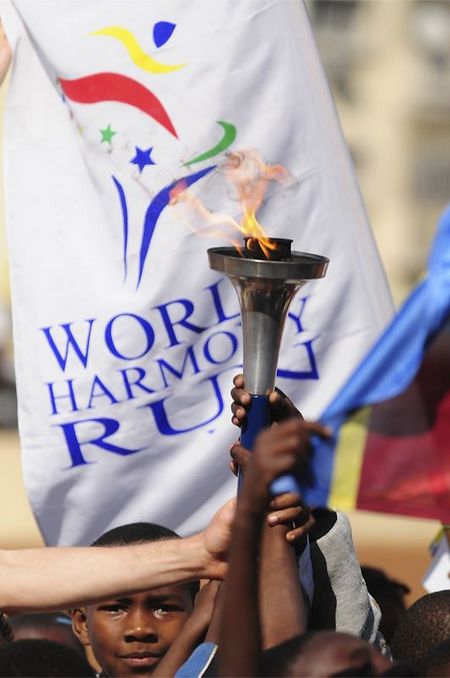 C3P0 in Action!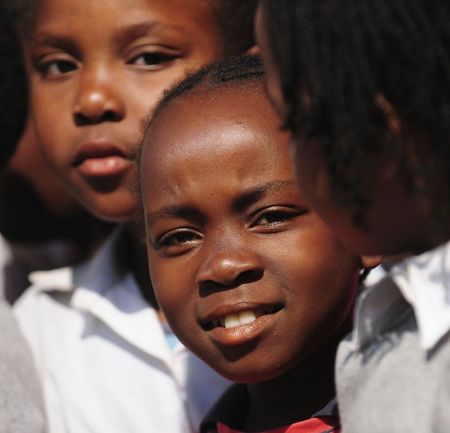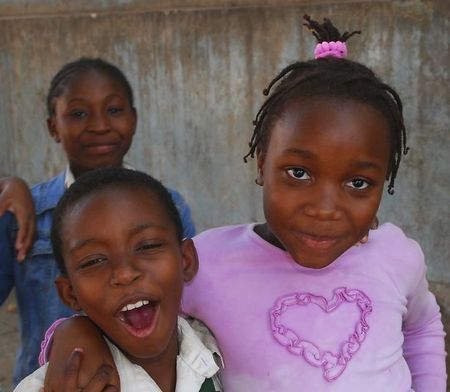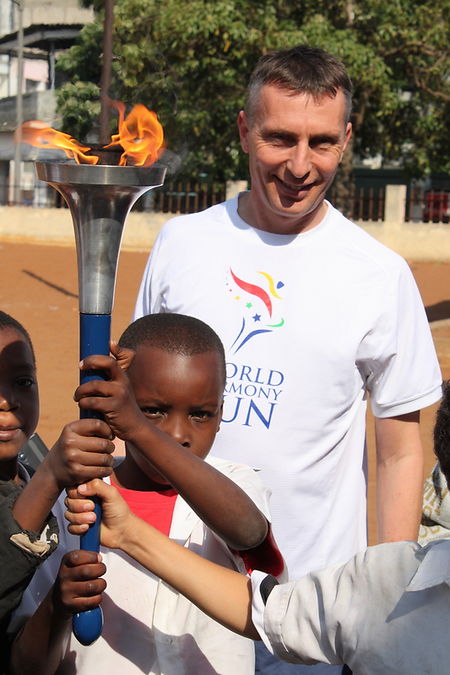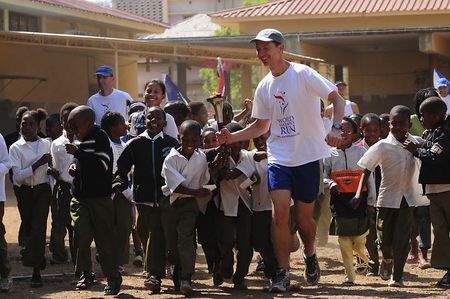 Running Around the School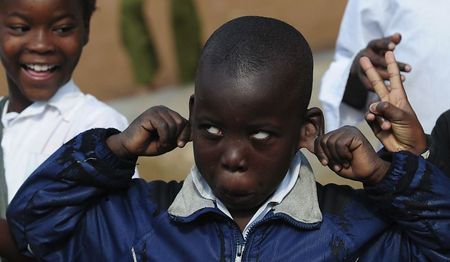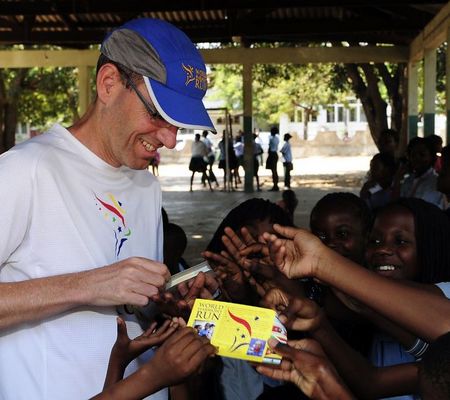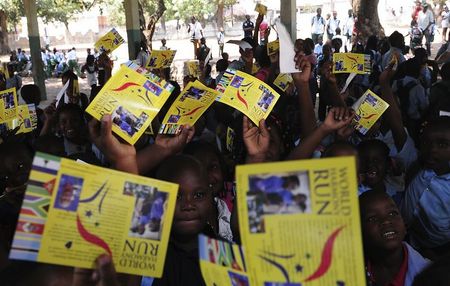 Our second school was the Escola Primaria Completa Do Alto-Maé . We ran south through the streets of Maputo and our presence generated much interest. We could not really speak to people (beyond a simple greeting) because of our lack of Portuguese, but we handed out a great many flyers and sometimes struggled to keep up with the demand.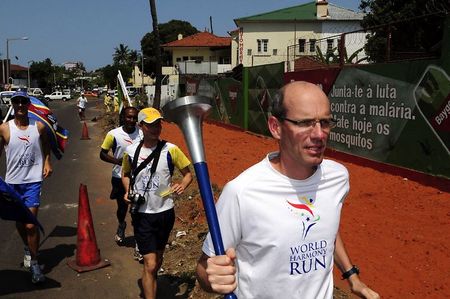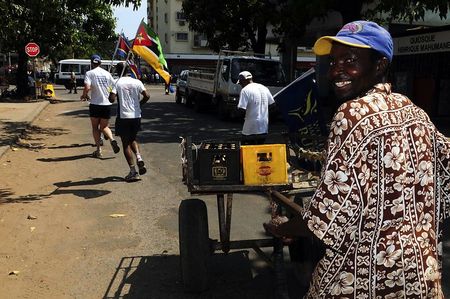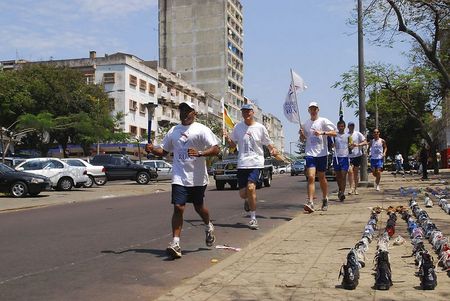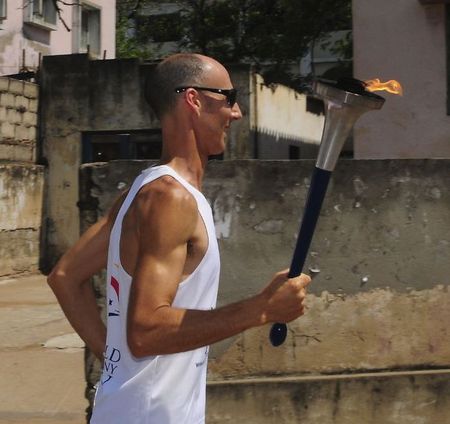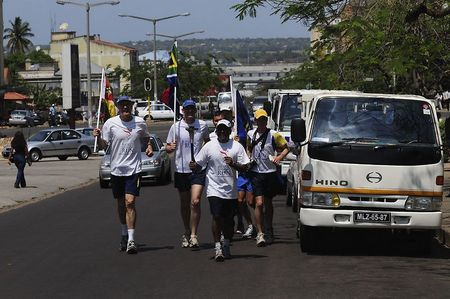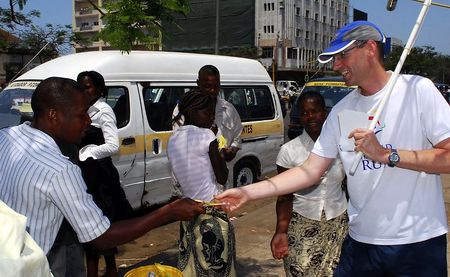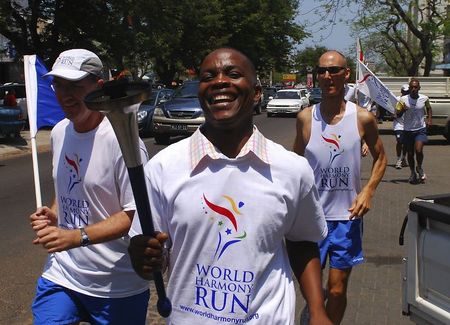 The highlight of our second school visit was the enthusiasm and interest of the school pupils who took great delight in saying a few words in English to us. The Mozambican people were warm and open and our visit was received with great delight.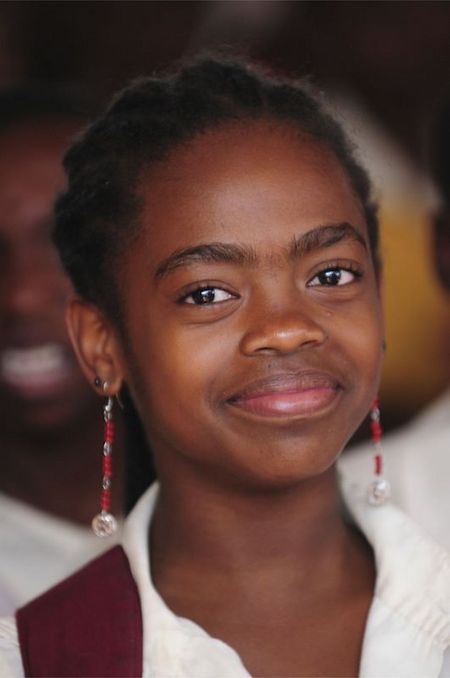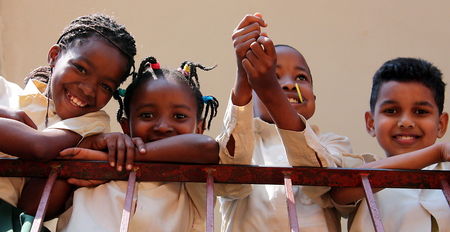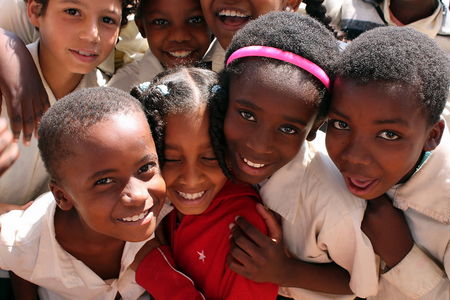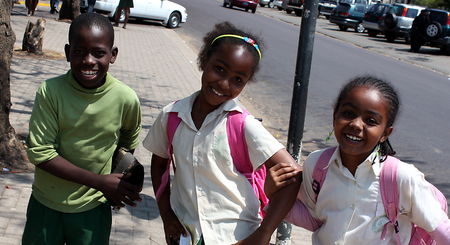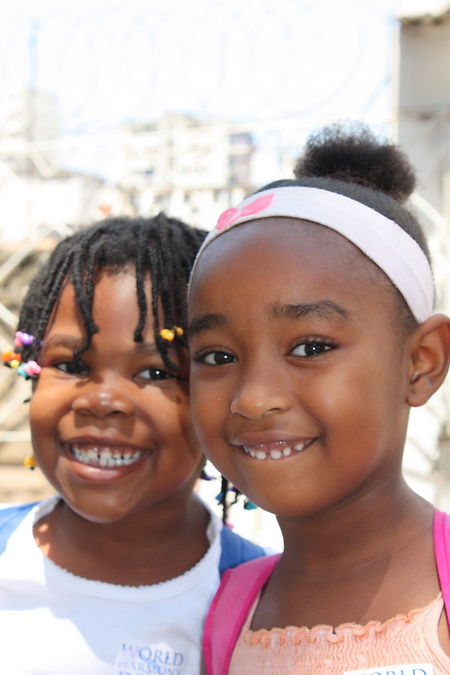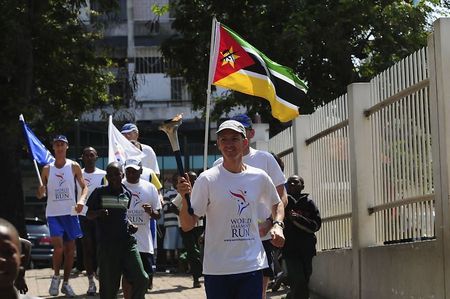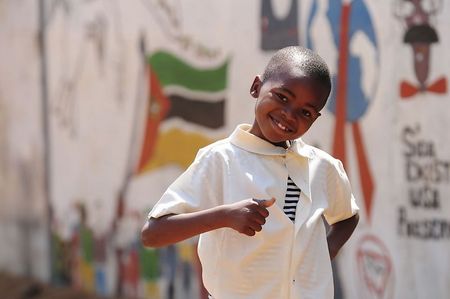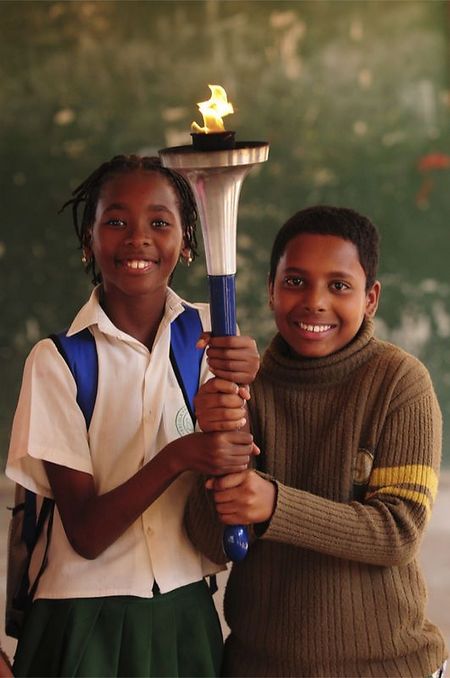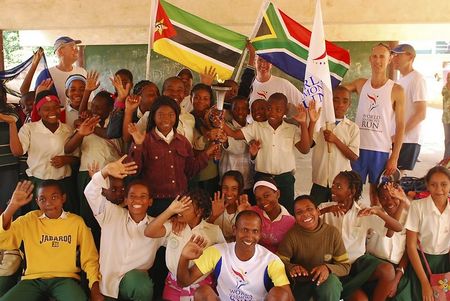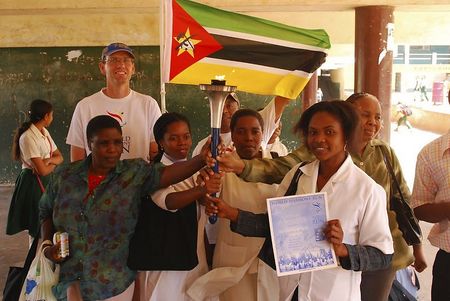 Presenting the School with a Certificate of Appreciation
After our second school, Arlindo explained to us that the older primary school kids generally went home at around 11 am (returning later in the day) and so for the last three schools we had smaller groups of young children (5-8 years).
Our third school was Escola Primaria Da Maxaquene-Khovo, an old Portuguese school with a beautiful chapel directly behind the place where we held our ceremony. This time Arlindo really became a spokesman for the World Harmony Run. He lovingly and animatedly explained the history and aims of the event to the children and took special care to elaborate on our sometimes brief descriptions of various aspects of the Run.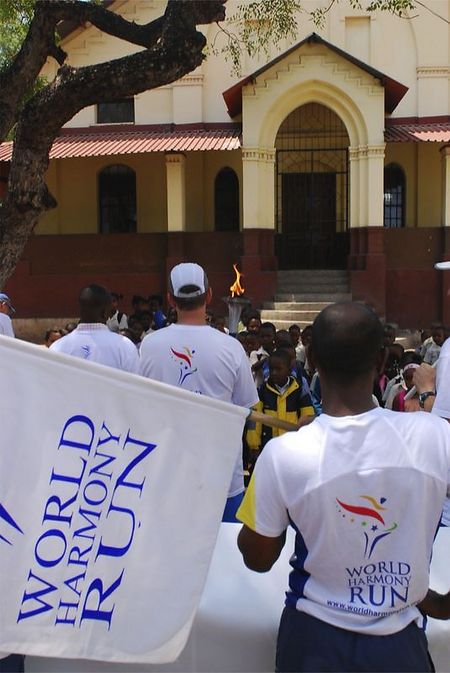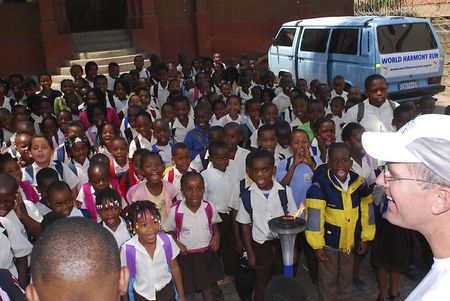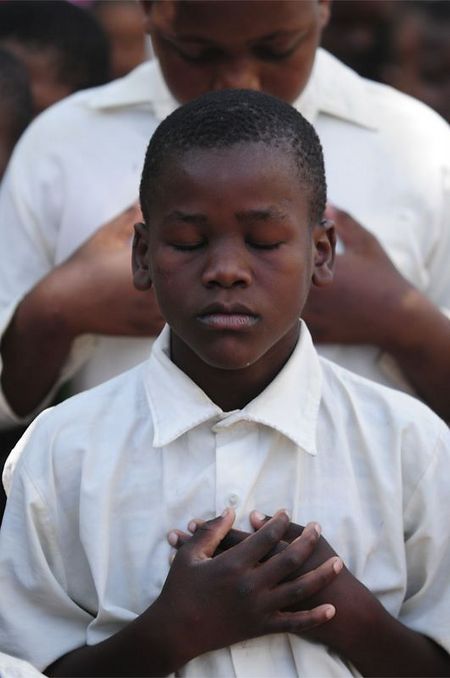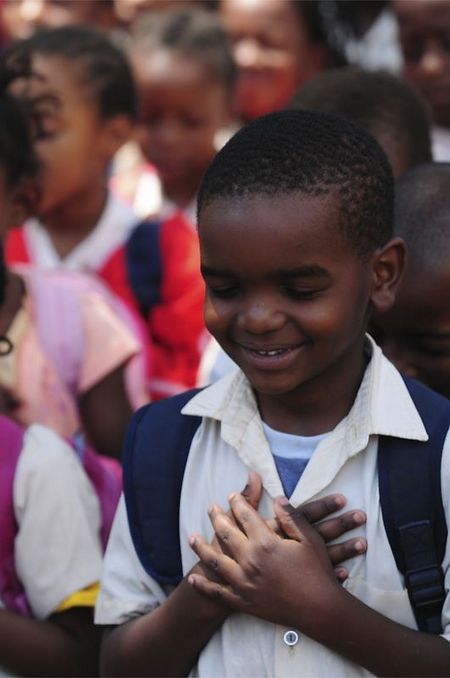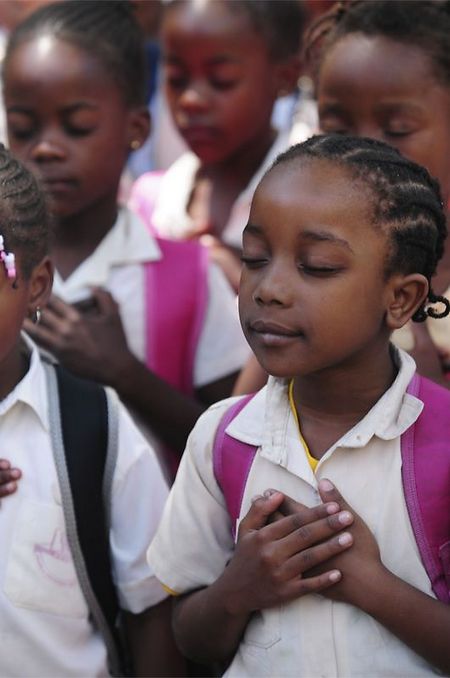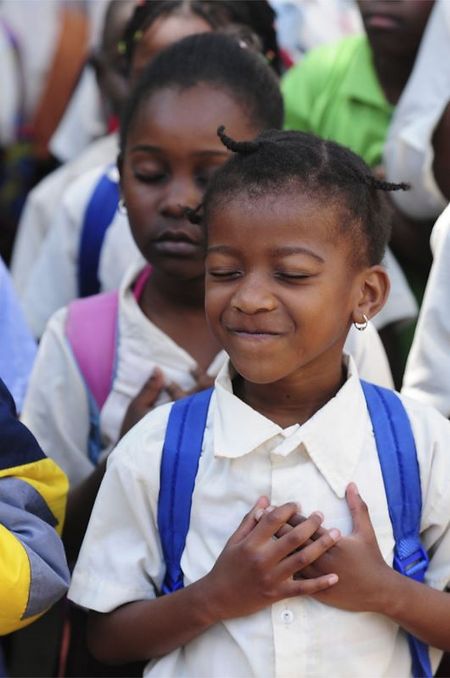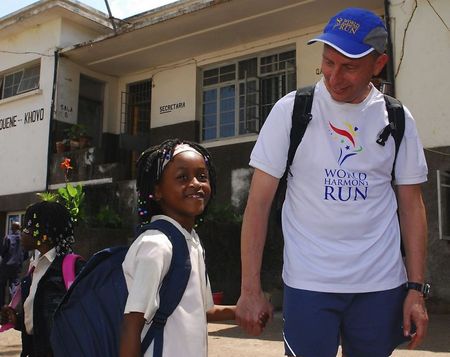 We gave John the title of "most likely to make friends!"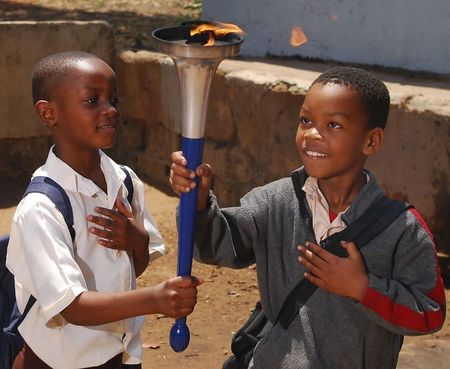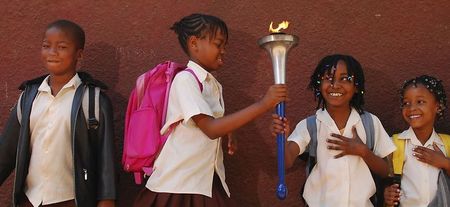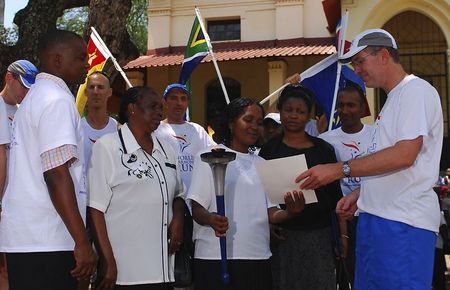 The teachers were very grateful for our visit.
Our fourth and fifth schools, Escola Primaria Filipe Samuel Magaria and Escola Primaria Completa 7 de Setembro, were right next to each other had similar architecture with beautiful outdoor halls. Like Escola Primaria Da Maxaquene-Khovo, the groups we presented to were relatively small and made up of predominanly younger kids which made it much easier for us to handle.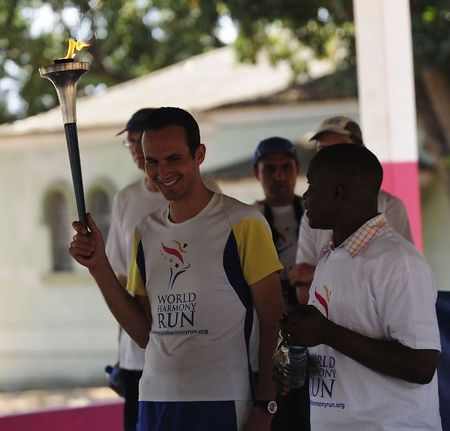 Our star photographer, Ondrej, in a rare moment when he wasn't behind the lens.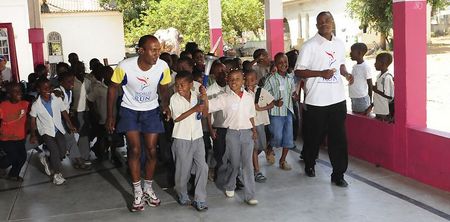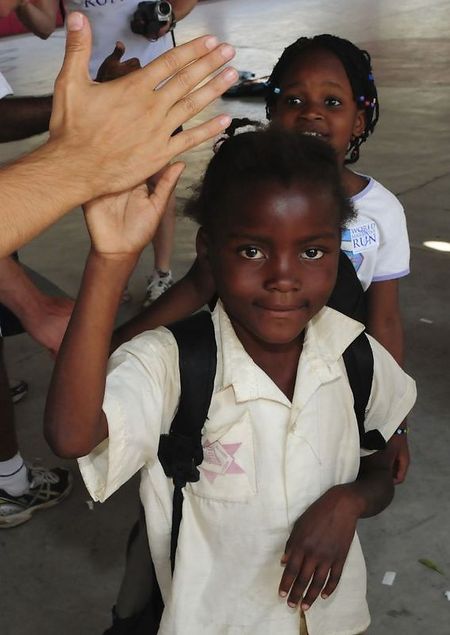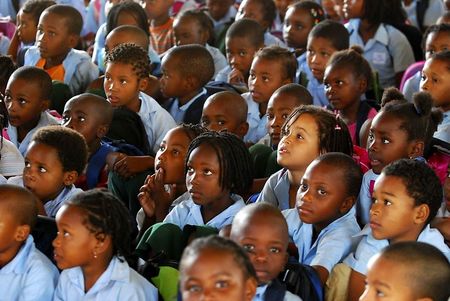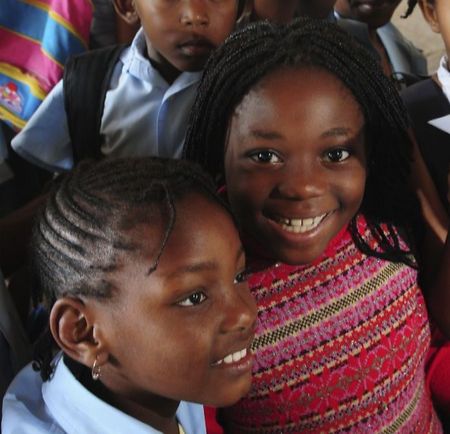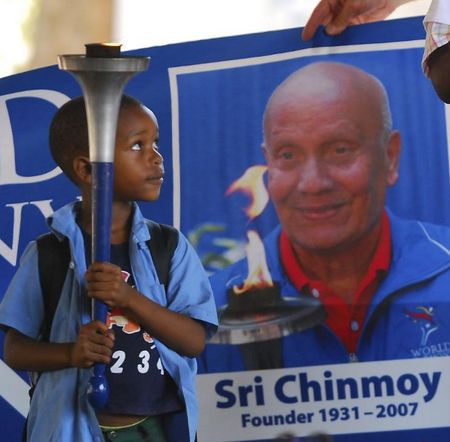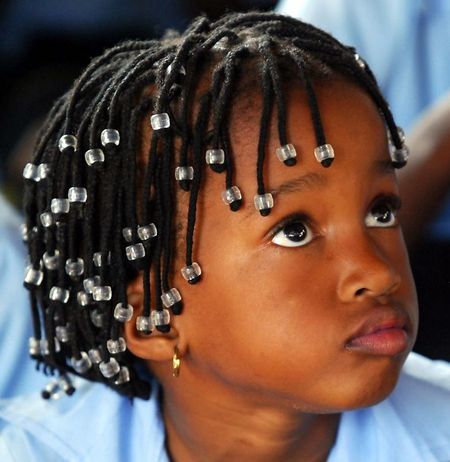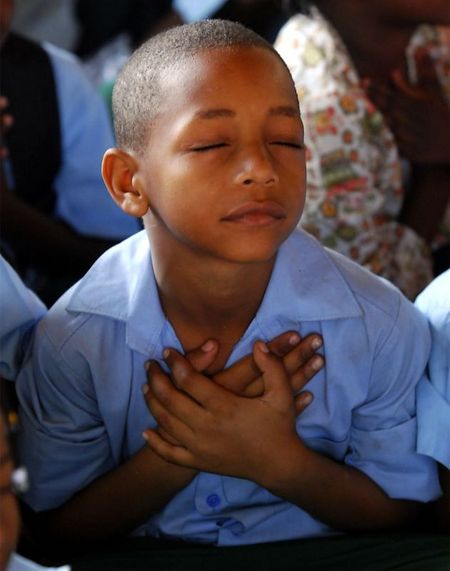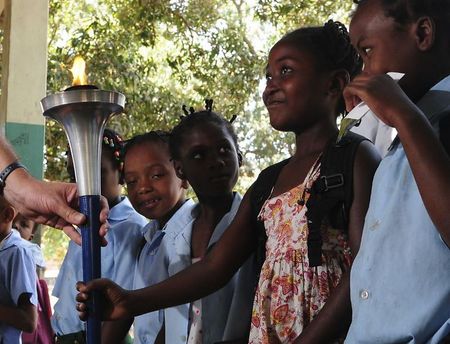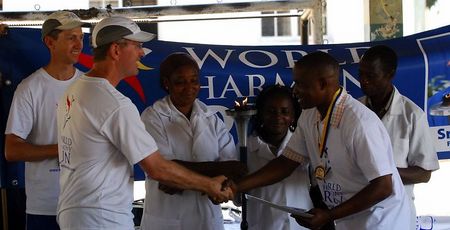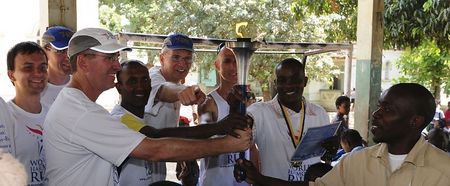 At the last school, Escola Primaria Completa 7 de Setembro, we were fortunate to be able to present our by now good friend, guide and translator, Arlindo, with the Torch-Bearer Award, a special award to recognise the significant contributions of individuals to their communities, countries and the world at large. Arlindo's enthusiam and dynamic manner were infectious and we could not have asked for a better or more friendly guide. It was all thanks to our friend Alcides. Without his help, we may not have been able to visit any schools at all.
The Mozambican people we met in the schools and along the way were all extremely friendly and often greeted us enthusiastically in either English or Portuguese. It was hard for us to imagine that the city we were running through had once been the scene of a very turbulent and violent past, both during the period of Portuguese rule and later during the civil war.
After our final school we headed back to our backpackers to collect the trailer and check on our repairs to the petrol tank. Leon had a look at his patch and gave us the thumbs up. So we packed up and headed off to the nearest petrol station to fill up. Alas, our hearts sank as soon as we looked under the car and saw a formidable jet of petrol issuing from the tank – there was evidently more than one hole. We were left with no choice but to head back to the backpackers and settle in for another night in Maputo (we had planned to camp up the coast). On the way, Steve gave us all a bit of joy by getting the van stuck in some sand outside our backpackers!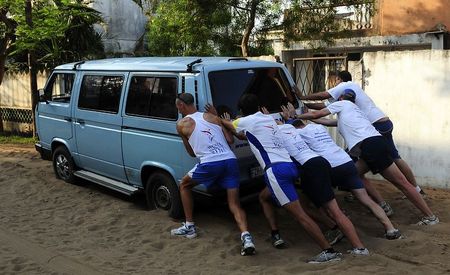 Stuck in the sand outside our backpackers.
Leon made some additional repairs to the petrol tank and managed to plug up the remaining holes. In some ways we were relieved not to have to drive two hours north and we made the most of the extra time the next day by leaving for Kruger Park a few hours earlier than we had originally planned. Our spirits were still high however, as our hearts felt light and joyful with the openness and friendliness we had received during our brief visit. We had to admit that Alcides, our Mozambican friend in Joburg, had a point - Mozambique is one of the friendliest countries in Africa. Good bye Mozambique and thank you. We look forward to visiting you again soon!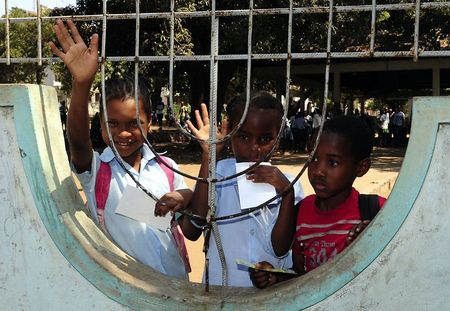 ---
Distance: 20 km
Team Members:
Balarka Robinson (South Africa), Ondrej Vesely (Czech Republic), Robert Senovsky (Czech Republic), John Marshall (New Zealand), Barney McBryde (New Zealand), Chris Daly (New Zealand), Richard Pedley (UK), Stavros Polykarpou (RSA/Cyprus), Shree Chirkoot (RSA / India), Leon Subramoney (South Africa), Abhijatri Robinson (Zimbabwe)
Gallery: See more images!