Community Support
We are extremely grateful for the kind support of the companies and individuals listed below. Without this support it would not be possible to undertake the World Harmony Run.
Auckland
Our grateful thanks to Ken Moloney at the Sports Box, 500 Parnell Road in Auckland.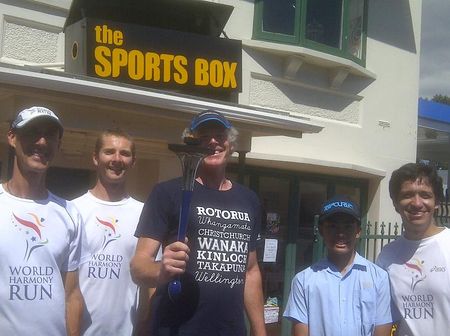 We called in there to tell Ken, an athlete of note, about the World Harmony Run - within five minutes he offered us his 6-seater van for ten days, happily using his bicycle to get around in the meantime! People with big hearts like Ken make the World Harmony Run succeed and brighten everyone's day! Ken specializes in selling Finland's legendary Karhu running shoes and comes from the great Arthur Lydiard school of sports philosophy - he has a wealth of amazing stories if you're in the neighborhood!  
Patea
9 Beach Road, Patea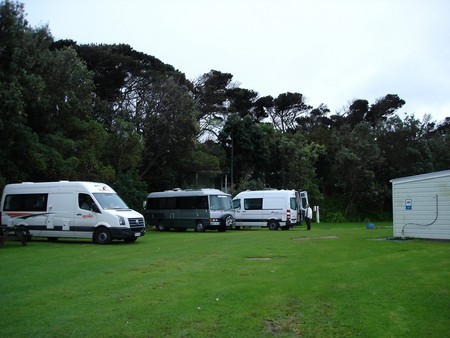 Wanganui
Down in Wanganui we called in to the TOP 10 Holiday Park, at Aramoho on the banks of the Wanganui River and met up with manager Andre van Schalkwyk, a hugely good natured South African who met our own relay team runners from Zimbabwe. Andre offered us free accomodation for our entire team of 16 runners when we overnight there in March!! And we gratefully accepted. The World Harmony Run always leads us to the good
hearts that make life in New Zealand and our torch relay an unforgettable experience. If you're down his way, call in to Andre's Whanganui Top 10 Holiday Park and see for yourself - at 460 Somme Parade, Aramoho ( phone 0800 272 664 / www.wrivertop10.co.nz ). Thank you to all the friendly staff we met there, and for your encouraging support.  
Andre and Martie van Schalkwyk
Whanganui River TOP 10 Holiday Park
460 Somme Parade
Wanganui 4500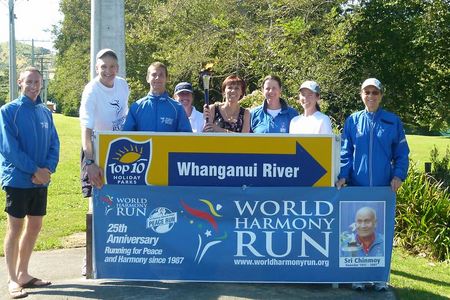 Nelson 2012
YHA Nelson
The members of the New Zealand World Harmony Run team would like to offer YHA Nelson manager Sean Gidall our deepest gratitude for kindly offering us free acomodation for our first night and a generous discount for the other three nights of our time in Nelson. Sean and his staff, Kumi, Sharon, Savana and Nick, were very kind and helpful hosts and the YHA in Nelson is such a lovely place to stay. Thank you Sean and the YHA Nelson team!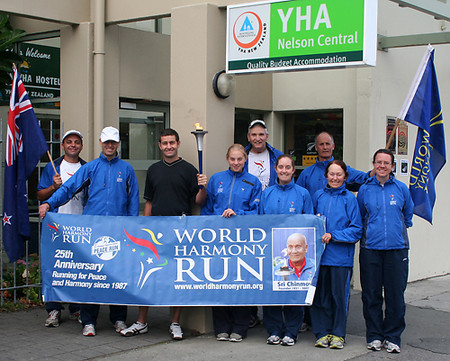 The New Zealand World Harmony Run team outside the YHA Nelson with manager Sean Gidall holding the torch. Sean is a very accomplished multisport athlete.
Nelson Market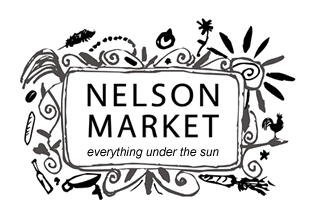 We would like to thank Nelson Market founder and CEO Nita Knight for inviting the World Harmony Run to Nelson's renowned Saturday market. It was a lovely opportunity for the team to meet many locals and stall holders and to spread the message of peace and friendship that the World Harmony Run embodies. Nita was really remarkable and personally lead our little entourage through the market herself. Thank you Nita!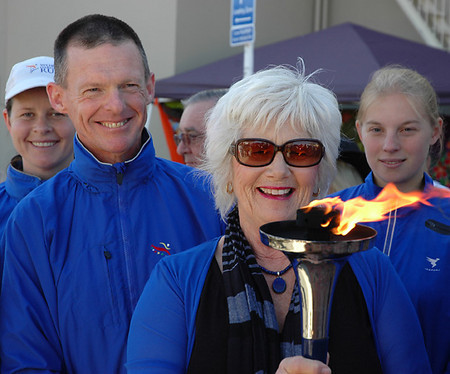 Nita Knight holds the World Harmony Run torch at the Nelson Market surrounded by members of the Harmony Run team.
Little India restaurant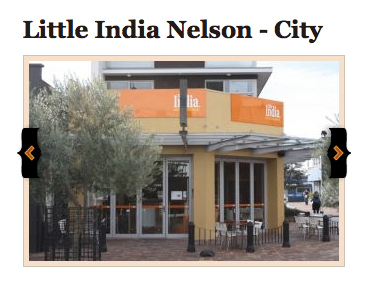 Our gratitude goes also to Mani and his staff at Little India restaurant in Nelson for kindly offering the World Harmony Run team a discounted meal during our stay in Nelson. The food and service were excellent and the team really apprecitaed Little India's kind-heartedness.
Thanks also to Tozzetti Panetteria at 41 Halifax Street in Nelson. Tozzetti showered us with their kindness in the form of a dozen loaves of their best breads. Totally YUM!