Bulgaria 17 May: Turkish border - Svilengrad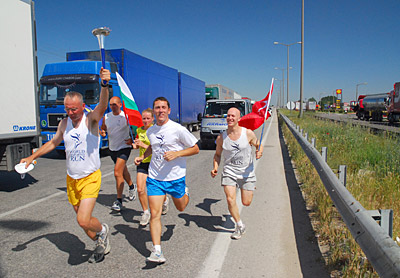 After completing border formalities, we unfurled the Bulgarian flag and ran with fresh enthusiasm towards the city of Svilengrad.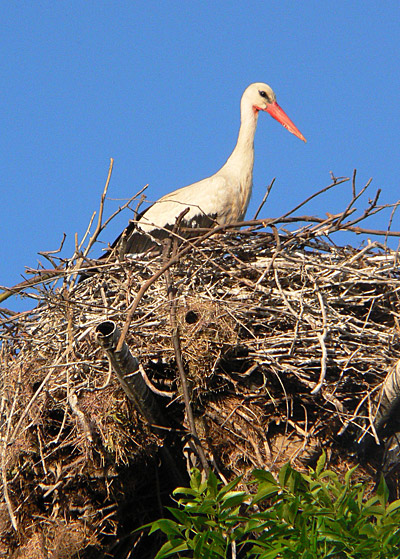 Bulgaria is famous for its storks, and after a few kilometers we saw one - it has made a big nest on the top of a lantern near the city.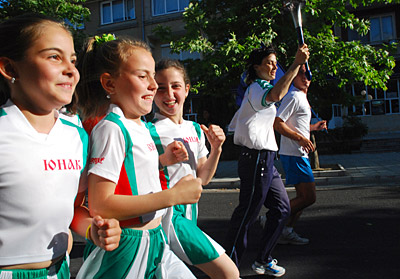 Some children from the local rugby and athletics clubs joined us in the city and we ran together to the city hall.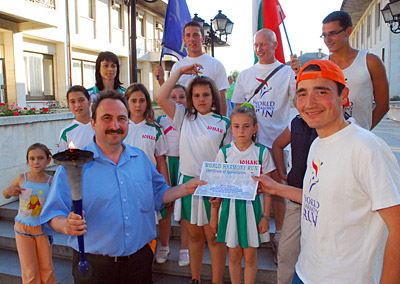 The mayor was awaiting us and received us, together with a few members of the city council.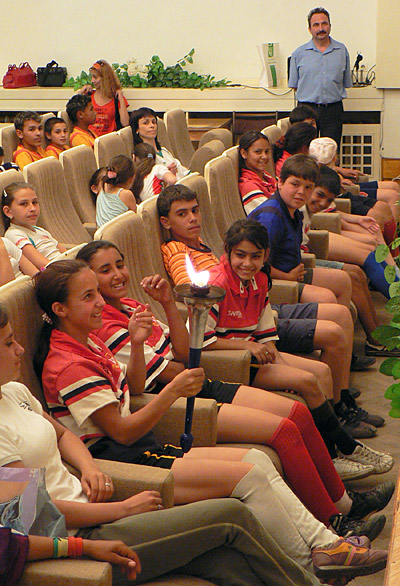 The children were very good at geography and could quickly guess where we are from. We passed the torch to everybody, and ran a few times around the trees in front of the city hall with them.
---
Distance: 12km
Team Members:
Ondrej Vesely and Rosta Vagner (Czech Republic), Pierre Lantuas Monfouga (France), Valentin Bebik and Nataliya Lehonkova (Ukraine), Janos Derekas (Hungary), Jewgenij Kuschnow (Austria).
Harmonemail:
You can send a message to the runners or read the messages.
Gallery: See more images!