Turkey 16 May: Istanbul - Lüleburgaz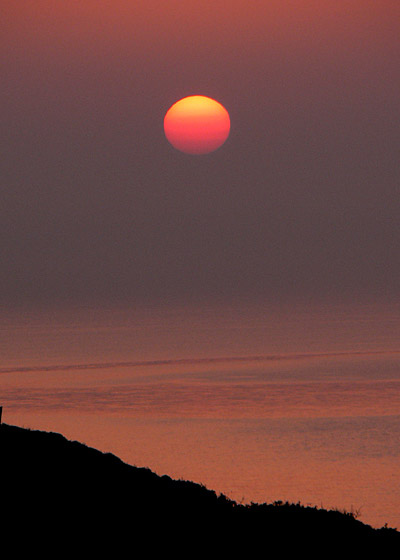 Sunrise over the Bosphorus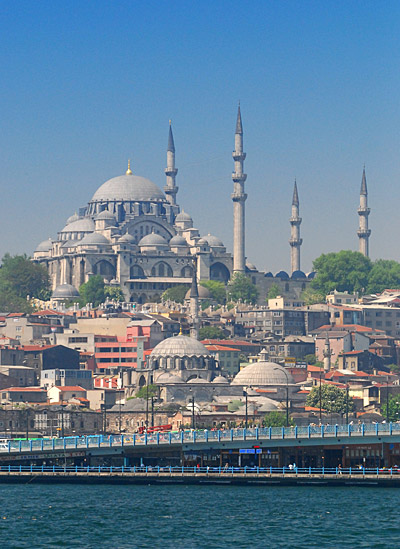 Istanbul is a most beautiful city and we would have loved to spend another day here, but the road was calling us and we started our run towards Edirne and Bulgaria.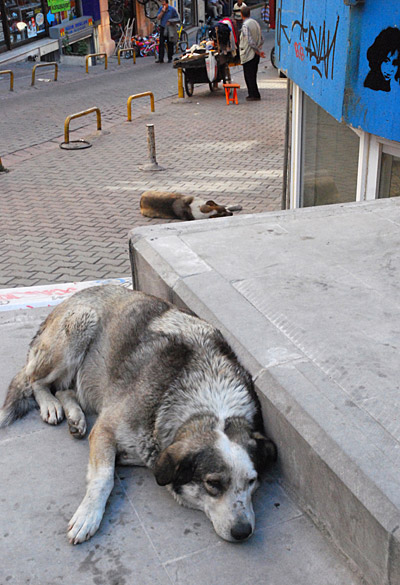 Dog siesta in Istanbul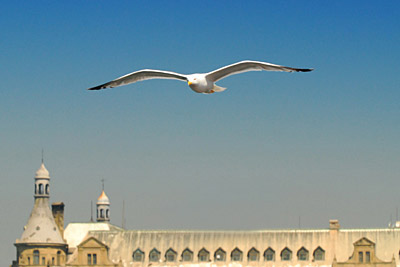 Soaring seagull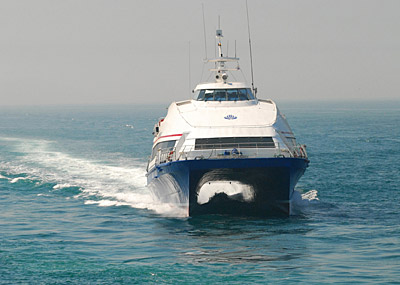 Our route followed the sea for some 30 kilometers and then made a slight right turn inland, towards our today's goal: Lüleburgaz.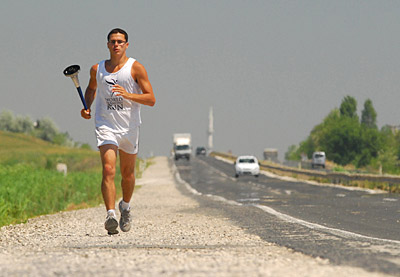 Although it was quite hot we had some side-wind, which made the run much easier.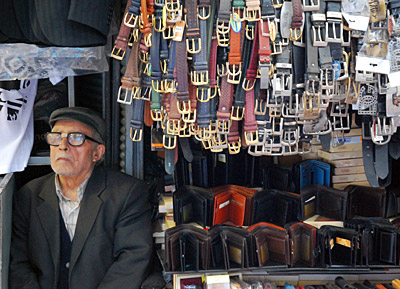 Leather shop - we met this man in one of the small villages that we passed through.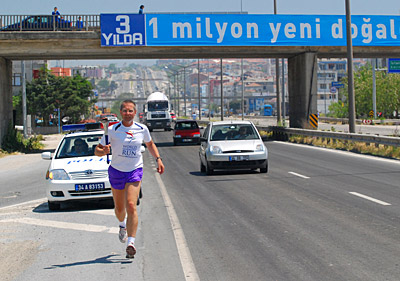 Sahatvam accompanied by the police. Turkish drivers seem to appreciate the idea of the World Harmony Run very much. Many of them honk or wave very enthusiastically when they see one of us running with the torch.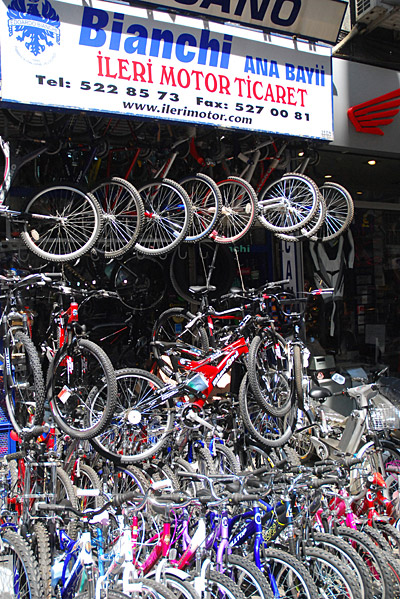 Seeing this shop, we were for a moment tempted to a change of pace, but we are runners and not bikers. So what to do, if not to go on and to enjoy the long soft hills of this area.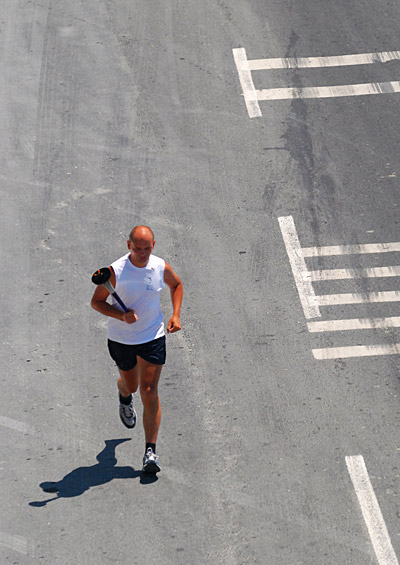 Valentin on the road around 2 p.m. In the afternoon the wind decreased and it got really hot. Nataliya finished the last 8 kilometers and we arrived in Lüleburgaz.
Here is a nice story about what happened today to Janos: while he was cleaning the bus, a man came and spoke to Janos and asked him many questions about the Run. They spoke for a while and then the man suddenly asked Janos what he wanted to drink - coffee, chai or something else? Janos was a little bit confused, but the man turned out to be the owner of the cafe on the corner; he had wondered about who we are as he saw us coming.
After dinner, we went through the city and discovered a beautiful mosque with a very nice and peaceful garden.
---
Distance: 135km
Team Members:
Ondrej Vesely and Rosta Vagner (Czech Republic), Jewgenij Kuschnow (Austria), Banu Eres (Turkey), Pierre Lantuas Monfouga (France), Valentin Bebik and Nataliya Lehonkova (Ukraine), Janos Derekas (Hungary), Sahatvam Selbach (Germany).
Harmonemail:
You can send a message to the runners or read the messages.