Canada 9 May: Manitoba
Live from the Road notes by Jauvana Westwood:
9/5/06
Portage la Prairie:
Principal Mr. Lawrence McKenzie, teachers and a student body of 145 children welcomed the World Harmony Run team carrying the torch for the first time to Fort La Reine School in Portage la Prairie.
The team explained what the torch represented and, after the assembly, the teachers led the children out onto the playing field so they could each add a wish for world harmony by holding the torch. Mr. McKenzie then led the student body around the playing field, holding the torch, for their own World Harmony Run.
Canada, le 9 mai : Portage la Prairie...
Compte-rendu de la Course en direct compilé par
Purnakama Rajna d'après les notes de Jauvana Westwood :
Photos du 9 mai, texte à venir :
Fort La Reine school photos: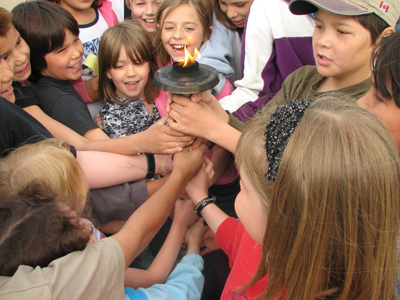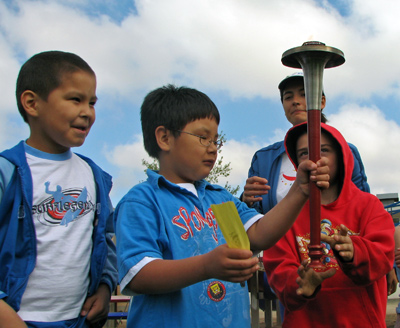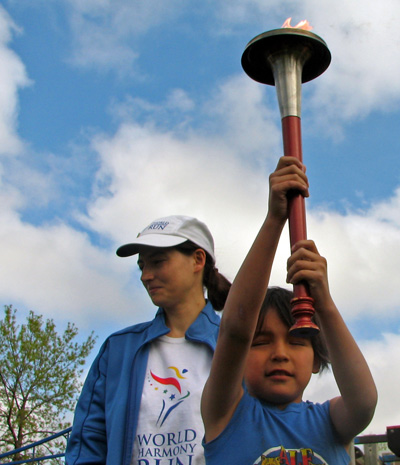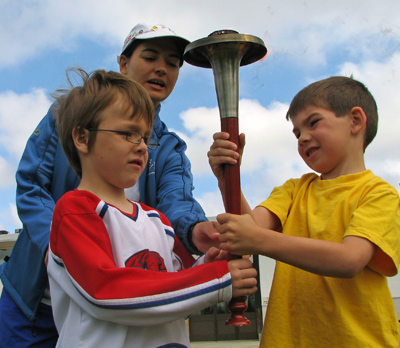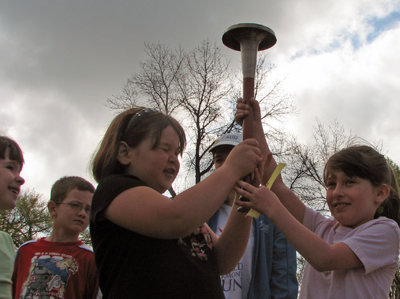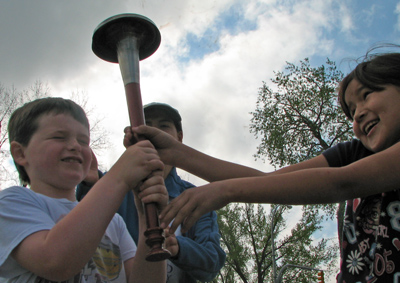 ---
Harmonemail:
You can send a message to the runners or read the messages.